Teacher resources » Wevideo scavenger hunt
Overview
Explore the features of WeVideo and flex your creativity with this fun and engaging video scavenger hunt.
This activity is designed to let students freely explore the editing environment by completing short video challenges in which they will answer prompts or find items to share around their classroom, their school, or in their home. For each video challenge they complete, students will try out a new editing technique to learn all of the different features WeVideo has to offer. Have fun and good luck hunting!
Keywords: Getting Started, Hook, Reflection
Good for: Individual work, teams, exploration
Grade level: K-12
Skill level: Beginner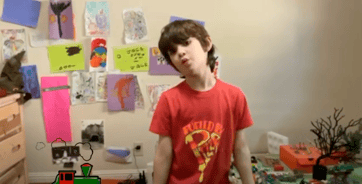 Student Instructions
Copy and paste the information below directly into the description box when creating your student assignment, or, use it as inspiration to make your own!
Use the WeVideo scavenger hunt and editing checklist to explore the features of the WeVideo editor. You will only be turning in one final video, so for each challenge you complete, you will make 30 second clips at different points in your timeline. You can edit them together or leave them as separate clips, it's up to you! For each challenge you complete try out a new editing feature, and remember, this is an exploration, get messy and have fun!