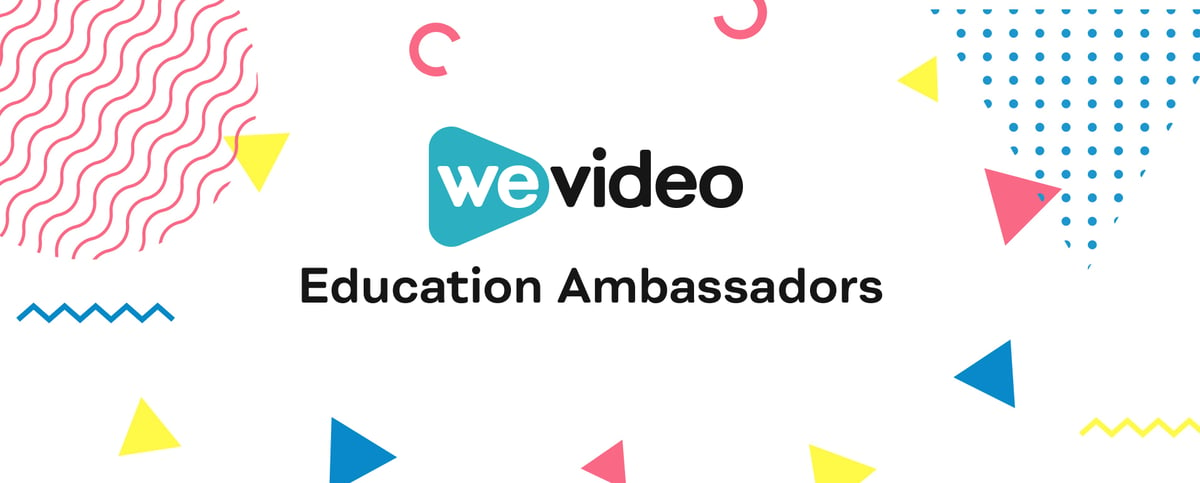 The WeVideo Education Ambassador Program recognizes and supports educators who are at the forefront of applying video creation to foster creativity, increase engagement, and enhance learning. Any educator across all levels, pre-K through high school, public and private, can apply to become a WeVideo Education Ambassador. Together we will raise the bar for creativity in the classroom and help students express their voices.
WeVideo Education Ambassadors serve an essential role as innovators in education. They help to nurture an educational landscape that emphasizes critical thinking, communication, collaboration, and creativity.
We ask WeVideo Education Ambassadors to:
Give product feedback to help shape the future of video creation in schools
Lead webinars, workshops, or events at your school or district
Share video creations, blog posts, project ideas and lesson plans
Serve as a guide and train other WeVideo users; recruit new users
Broadcast successes on social media
Contribute to blogs and case studies
In return, we offer:
An official WeVideo badge
WeVideo Education Ambassador insider briefings
Learning sessions, webinars, and training to refine your skills
First look at new product features before release
Support to attend and present at education conferences
WeVideo swag and other fun rewards
A platform to network with other educators across the world
Meet Our Ambassadors: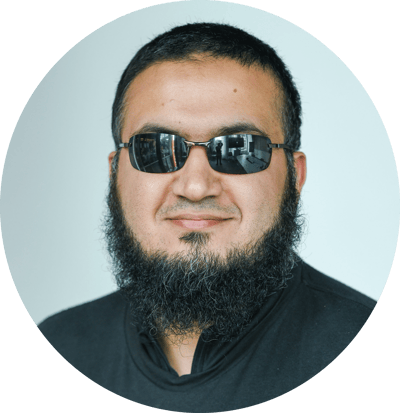 Abid Patel
@abid_patel
IT Director Leading Learning Trust London United Kingdom
Abid has been working in EdTech for over 15 years. He is a Google Certified Trainer & Innovator and also the leader of the Google Educator Group GEG UK and is a founding member of Global GEG. Abid was awarded the title of EduFuturists Network Manager of the Year 2020 and also named in the 2020 EdTech50 "Ones to Note". Abid is a passionate advocate for sustainable digital transformation in schools. He was described by one of his fellow innovators as "a natural positive force and dreamer with 10X ideas."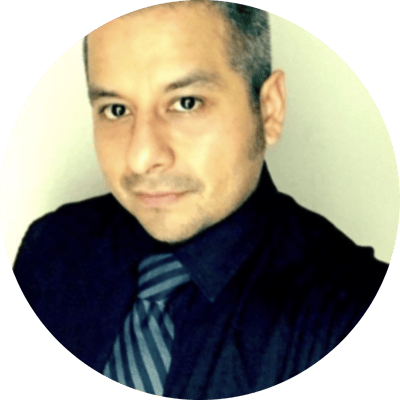 Alfonso Mendoza
@TechTeacher1381
Instructional Technologist Sharyland ISD Mission Texas
Alfonso Mendoza is an active member in the education community that is always looking to connect with other like minded educators to find innovative ways to support teachers and students. As a servant leader, Alfonso, is always looking to serve the learning community and offer his knowledge and skills to help others improve on their practice. Alfonso is always willing to engage and help other educators at anytime.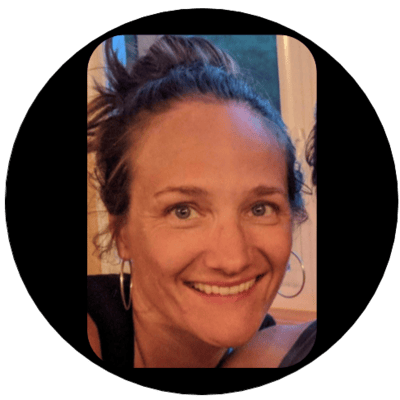 Allison Wawryn
@WawrynEd
SEA Learning Partner Ottawa Catholic School Board Ontario Canada
Allison has a passion for educational technology and how it can be used by students as a tool to demonstrate their learning. She works with other educators, using WeVideo for projects that help students develop Deep Learning Competencies by providing a platform promoting creativity, communication, critical thinking, citizenship, character and collaboration. Allison is a Google Certified Educator, Hapara Champion Scholar and lifelong learner, looking to connect with educators across the globe.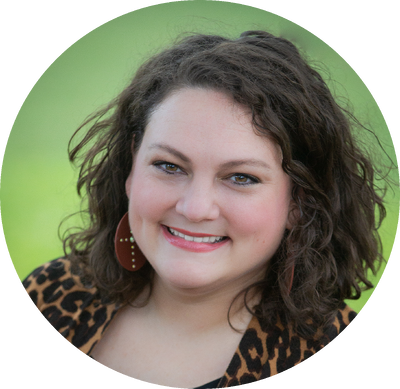 Amanda Hawthorne
@MrsAHawthorne
Teacher, Ft. Sam Houston Elementary School in the Ft. Sam Houston Independent School District, San Antonio, Texas
Mrs. Amanda Hawthorne currently teaches Third Grade. She has her TCEA Campus Technology Specialist certificate and is in her 12th year of teaching. Amanda has presented at local and state-wide conferences to include TCEA and TASB Governance.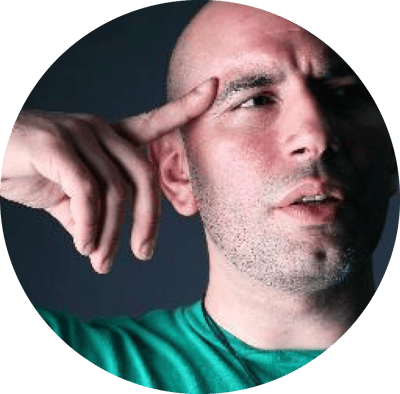 Andre Soto
@AndreontheWeb
Digital Media Teacher, Blind Brook/Rye UFSD, Rye Brook, New York
Andre was an early adopter of educational technology and used his 8 years of professional production experience to craft a curriculum rooted in media literacy, audio/visual production, and design thinking that can be used from kindergarten through high school. Over the past 16 years, he has continued to use innovative teaching strategies to introduce students and colleagues to the tools and techniques of multimedia production. Andre holds a professional certification in both Visual Arts and Educational Technology and currently teaches Digital Media at Blind Brook Middle School in Rye Brook, NY.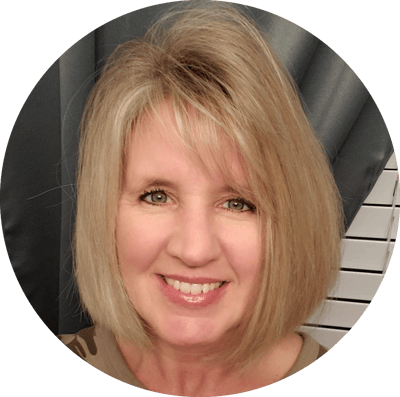 Andrea Perrin
LRC Director, Woodland Middle School, Gurnee, Illinois
Andrea Perrin began her teaching career over 25 years ago and after spending twelve years as a 7th grade social studies teacher, she earned her school library media endorsement and hasn't regretted a minute of the change. After her school district went 1:1 using Chromebooks, she championed the school's purchase of WeVideo. She was recently selected to write a chapter for a book published by the Illinois Digital Educator's Alliance where she mentioned the solution. Andrea has a Master's Degree in Curriculum and Instruction, is a Level 1 Certified Google Educator, and a Future Ready Librarian.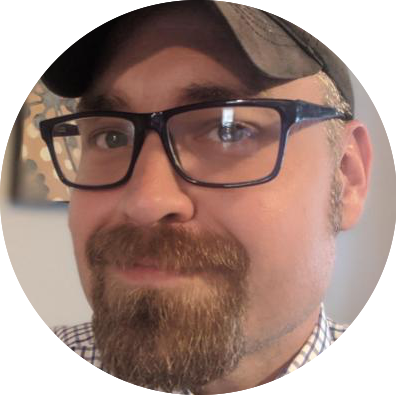 Andrew Augustyn
@MrAugustyn
Instructional Coach Merrillville Community School Corporation Indiana
After teaching Social Studies for 14 years, Mr. Augustyn transitioned to his current instructional coaching role. He loves creating, innovating, and find new ways to spread the message of "Make everything awesome!" His goal is to be a leader by promoting the the ideals of creativity and collaboration with all of the staff and students he works with.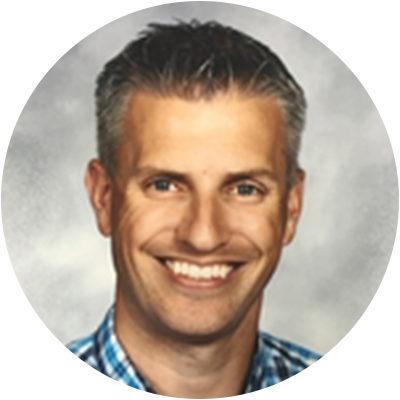 Andy Fekete
@FeketeEDU
Instructional Technology Specialist, Indian Prairie School District 204 Illinois
Andy Fekete works with preschool through high school, providing instructional technology support to educators, students and classrooms throughout the district. Since 2014, Andy is a G Suite for Education Certified Trainer, Certified Administrator as well as a Level 1 and Level 2 Google Certified Educator. Andy believes in the message of "eUp" - equipping, encouraging and empowering students and educators, with the mindset, technology, skills and resources necessary, towards ensuring success is reached at the highest level.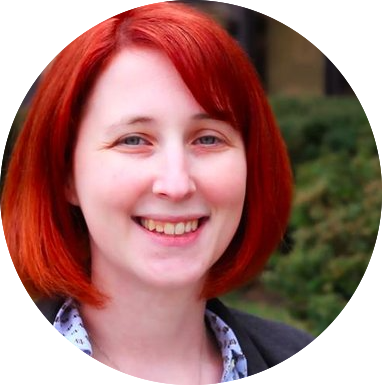 Arielle Goldstein
@ariellehg
Supervisor of Instructional Technology Millburn Twp Schools Millburn New Jersey
Arielle is a knowledgeable and passionate educator dedicated to supporting teachers in their life long learning. Over the past twelve years as an educator, her knowledge and expertise have led her to be a Computer Science Adjunct, School Library Media Specialist, and Technology Facilitator. Currently, Arielle works as a Supervisor of Instructional Technology (K-12), a consultant, and a trainer where she develops quality and rigorous professional development.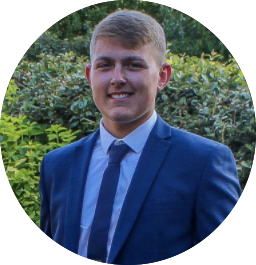 Ben Moore
@TrainingwithBM
Associate Teacher, Lettings & H&S Coordinator, Academies Enterprise Trust, UK
Ben is an associate teacher, lettings & H&S Coordinator in two secondary schools in Witham. He is a vital part of implementing new technology across both sites. He is Google Certified Educator Level 1 & 2 Educator, Flipgrid educator and Kahoot Gold certified.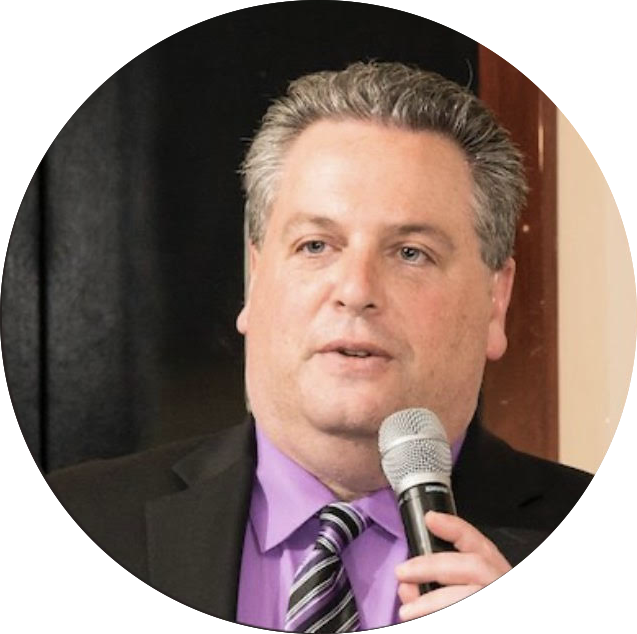 Bruce_Reicher
@breicher
Technology Broadcasting Teacher, Upper Saddle River School District | Board Of Educator Member - Hawthorne, New Jersey
Bruce Reicher has been an educator for over 20 years in all grade levels. He is a level one and two Google Certified Teacher, Codesters Python Coding Ambassador, BrainPOP Certified Educator, Wakelet Ambassador and WeVideo at state and national conferences. He has a Masters Degree in Elementary Education and Administration and has also been a Board Of Education member for the past 7 years.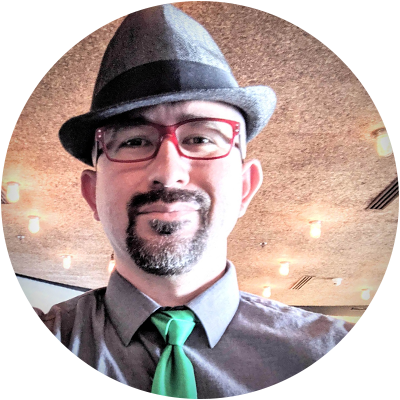 Carlos "Mr.G" Garza
@eduGOOGdroid
Teacher and Campus Technologist, Juarez Lincoln High School Citrus City, Texas
Mr.G is a family man. Among other things, he's a Google Certified Educator and Trainer (more About.Me/MrG). He has presented for local, regional, and state events in Texas. However, with his podcast, he reaches an international audience. Education is his calling and educational technology is his passion. As an avid Chromebook user, he feels that WeVideo is the best choice for video editing.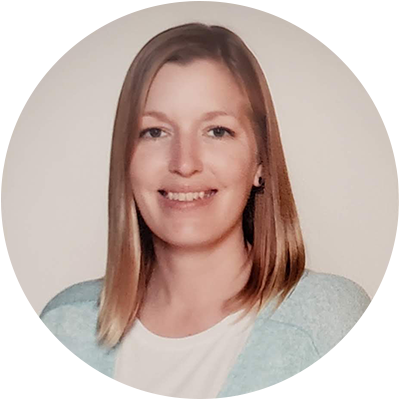 Casey Unangst
@Caseyu111
Science and Social Studies Teacher, Phillipsburg School District Warren County, New Jersey
Casey Unangst uses technology for preschool and Kindergarten. She has the unique position to teach 18 full day preschool and 10 full day Kindergarten classes totaling nearly 500 students in a four-day span. Casey uses technology to enrich her lessons in many ways. From green screen to augmented reality- Casey is excited to bring technology to her young learners in any form imaginable.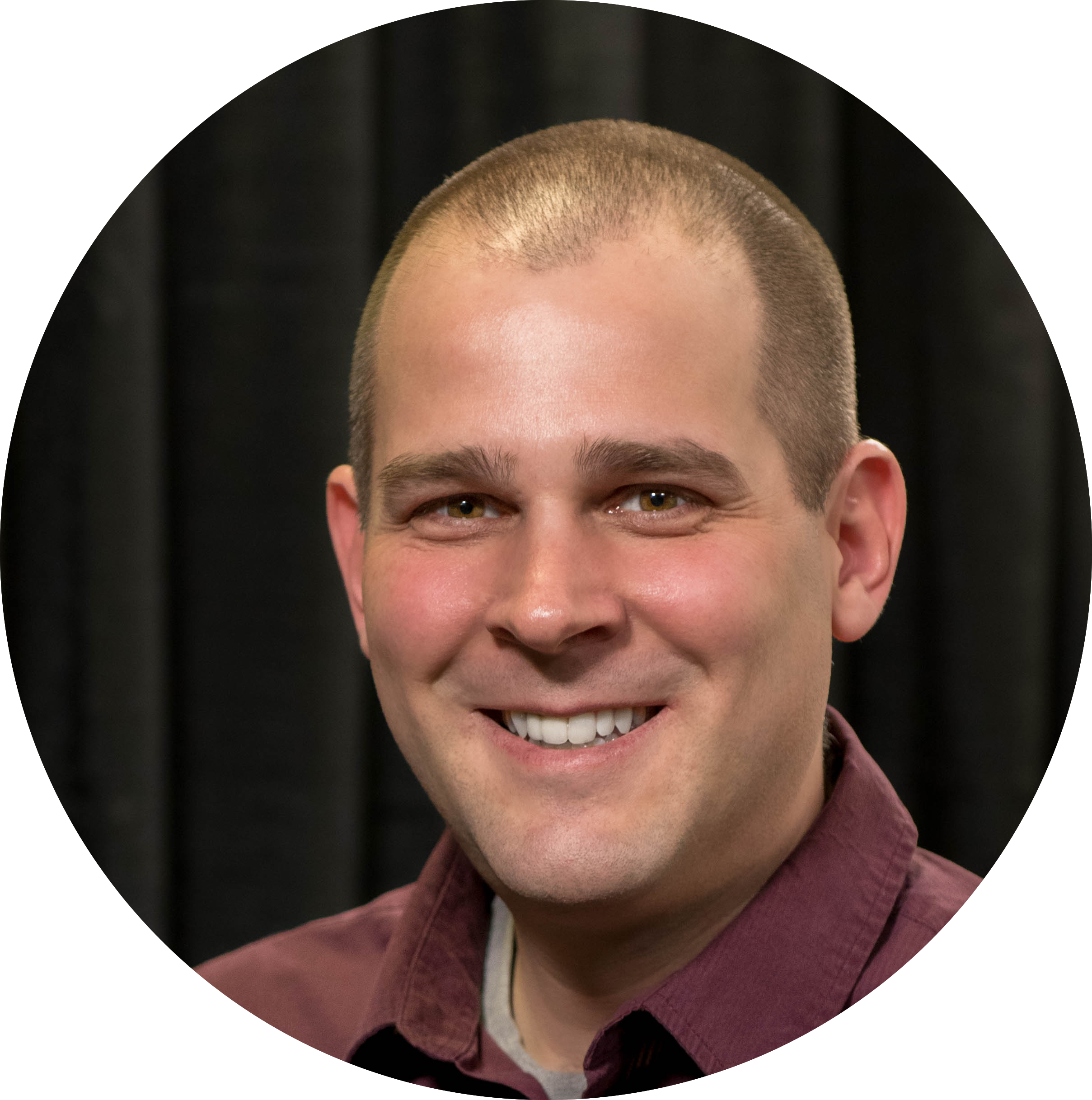 Chad Fisher
@Chad_the_ITC
Instructional Technology Coach, James Wood High School, VA
Chad Fisher has been in education since 1997 in various roles and levels ranging from Art to TechEd. He's a Certified GSuite Trainer and Hapara Trainer among other things and has a Masters Degree in Computers in Education. In his roles, he has planned presentations and trained students and staff on how to use various educational technologies from the use of 3D printers to the creation of videos using WeVideo.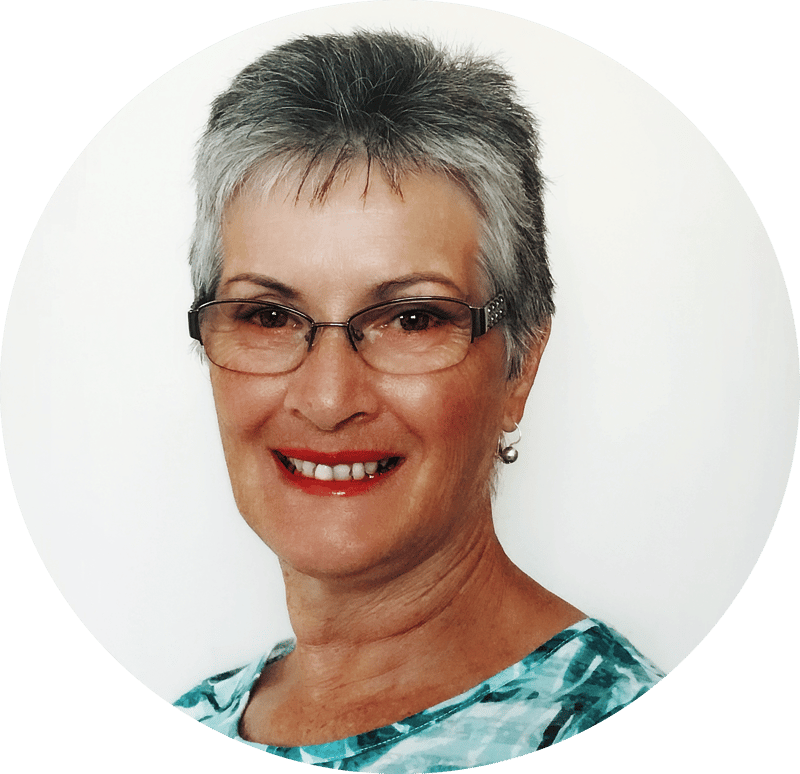 Cheryl Torrie
@GigagalGizzy
Professional Learning Facilitator Tairāwhiti Gisborne New Zealand
Cheryl is a facilitator with The Manaiakalani Programme in New Zealand. She works in 1:1digital environments providing in-class support for teachers to develop their digital fluency, all the while teaching a Cybersmart Curriculum to the students. WeVideo provides a tool where teachers and students can be creative and share on blogs to amplify and turbo charge their learning.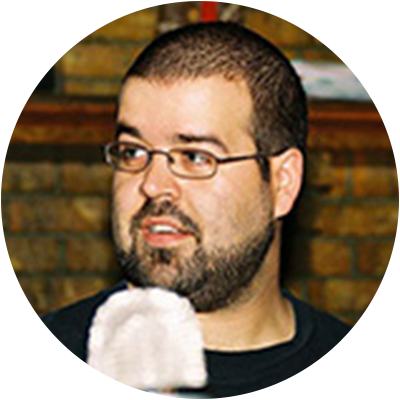 Christopher Evans
@chrisevans17
Middle School Technology Teacher, Arlington Classics Academy Arlington, TX
Christopher Evans has a background in Radio and Television production with experience producing a daily news magazine with 6th graders. He has been using WeVideo personally for years and introduced it to his classes this year for their video unit: "we use exclusively Chrome devices so WeVideo is the perfect solution."
Christopher_Rios
Christopher Rios
High School Librarian, Downers Grove South High School Downers Grove, Illinois
When it comes to video, Christopher Rios is self-taught, eternally curious, and always willing to take risks. He likes to play around with technology and figure out how to make it do things it's not meant to do. The librarians at DGS started using WeVideo about 5 years ago at which point, they became proponents of video production in the classroom. From the moment he started at the school over a decade ago, WeVideo has been a major curricular staple in the school.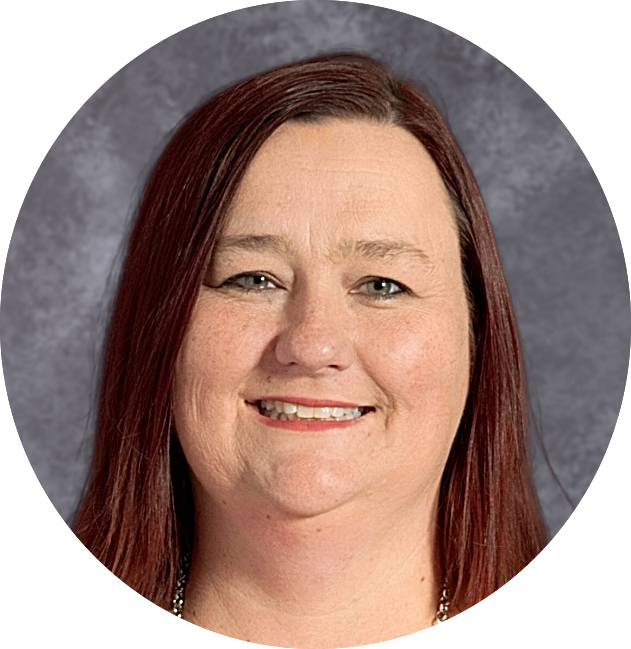 Crystal Crozier, Ed.S.
@mrsbiggle
3rd Grade Teacher, Early County Elementary School, Blakely, GA
Crystal Crozier, a veteran teacher with over 20 years of classroom experience and a Google Certified Trainer, Google Certified Educator, Levels 1 and 2, realizes the importance of integrating technology in the classroom. She has her Masters in Educational Technology, Educational Specialist in Teacher Leadership for School Improvement, and is finishing her dissertation for her doctorate in Early Childhood Education. WeVideo is one tool she loves to use with her students to promote student engagement. She has learned that when students are truly engaged, achievement levels are bound to increase.
Daisy De La Cruz
@thedaze99
Daisy De La Cruz, Librarian SWISD, San Antonio, Texas
Ms. DeLaCruz is a librarian for 4 years and taught 1st grade for 3 years prior to that. She is always looking for new ways to incorporate technology and inventive ways to engage students. She incorporates ways that students can start being creative and exploring their abilities. She aspires to create a great learning environment for all students. Ms. DeLaCruz has a Masters in Early Childhood Education & a Masters in Library & Information Science.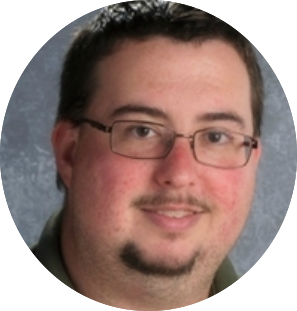 Dan Gallagher
@Gallagher_Tech
Technology Facilitator, Millburn Township Public Schools, New Jersey
Dan works with teachers and students on how they can showcase voice and choice. He has been at each level of education working throughout K-12 in various districts and graduate level educators as an adjunct for Instructional Technology.
Dana La Chapelle
Teacher, Toby Johnson Middle School Elk Grove, California
Dana La Chapelle began teaching at the elementary level and transitioned to teaching technology in middle school in 2002. She split her time between Computer Technology and Yearbook until 2008 when she began teaching the video and the live morning broadcast programs. Dana and her students use WeVideo in their Chrome based lab to create public service announcements, instructional videos, commercials, documentaries and content for the award winning TJTV morning show, First Things 1st, at Toby Johnson Middle School.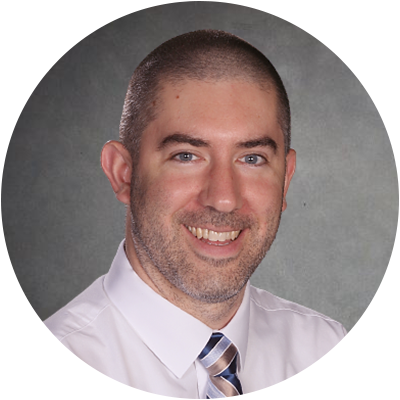 Daniel Spada
@danspada
Instructional Technology Specialist, Ellington Public Schools Ellington, CT
Daniel Spada has worked in education for nine years as an ELA Teacher, Library Media Specialist, and now Tech Integrationist. Prior to becoming a Teacher he had a career in television production and marketing. He is a Google Certified Trainer, a Microsoft Innovative Educator Expert, a Hewlett-Packard Teaching Fellow, and a Minecraft Global Mentor. He believes WeVideo gives kids a chance to tell their story in a creative way regardless of their technical skill level.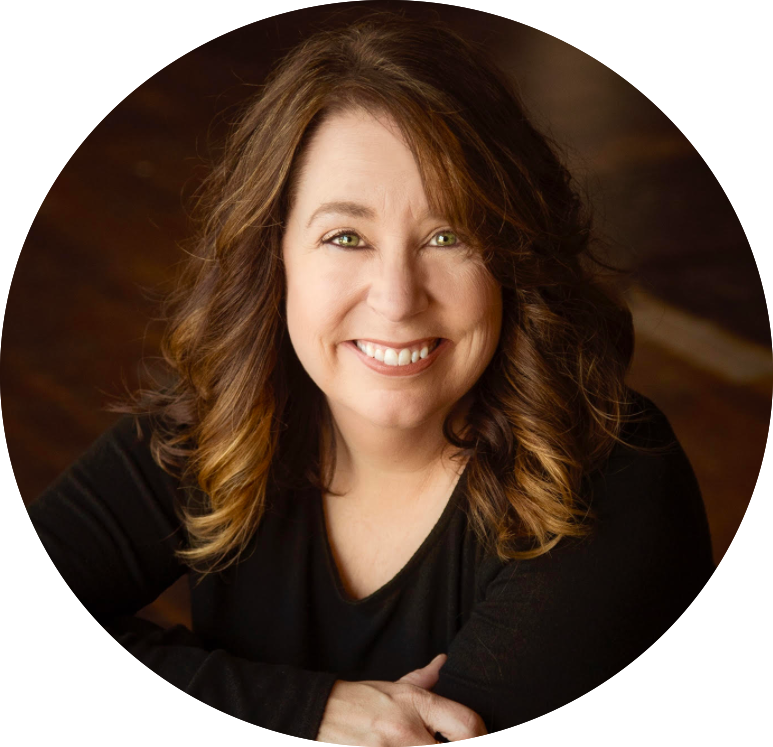 Denise Dupuis
@mrsDphotographE
STEM Educational Specialist, RSU 21, Kennebunk, Maine
Denise "Mrs. D." Dupuis had a 20 year career in photography and video production prior to officially transitioning to the role of elementary STEM educator in 2019. Since then, she has savored opportunities to facilitate the integration of video-use in the classroom by both teachers (to present content in an engaging way) AND students (to demonstrate their knowledge). She believes wholeheartedly in the power of the voice that video, in general, delivers - and that WeVideo, specifically, allows.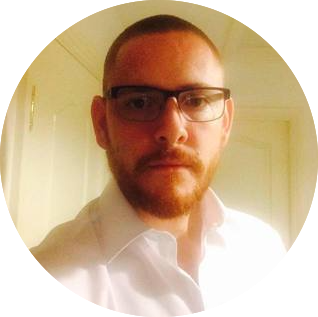 Daren White
@rangathetrainer
Learning Technologies Lead, Maltings Academy & New Rickstones Academy, Chelmsford, UK
Daren is an experienced EdTech Trainer who has led staff training in person and online for large groups including Academy Trusts and Google Educator Groups as well in the UK and abroad. He is passionate about using technology to bring learning to life and developing the 4 Cs in our future generations. As a language and digital skills specialist, he enjoys using video to enable students to communicate effectively wherever they are in the world.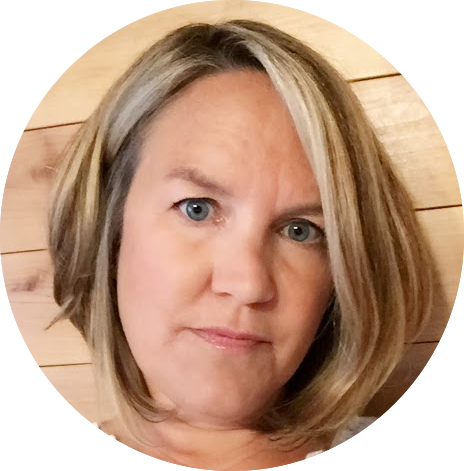 Debra Liddon
@Debra_Liddon
Instructional Technology Specialist, Strawbridge ES/Virginia Beach
Debra Liddon has been in education for 15 years. She provides innovative and authentic learning experiences for both students and staff. Debra is a Level 1, as well as Level 2, Google Certified Educator, sponsor of a student run podcast and morning announcement crew, and a Seesaw ambassador. WeVideo is her number one tech tool!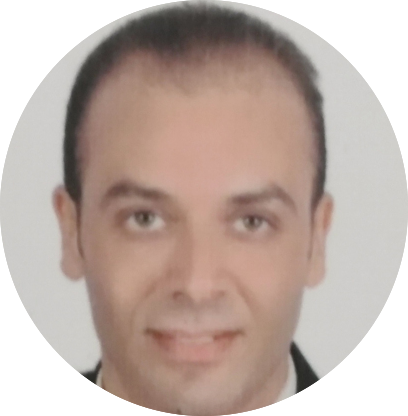 Diaaeldein Yossry Hassan Ahmed
@dodydiaa_2012
ICT Instructor at Omr Bn Elkhatab Secondary School Cairo Egypt
Diaaeldein is an ICT and / IT Specialist who love technology and loves integrating tools to flip the classroom. He's excited to grow the WeVideo community in Egypt.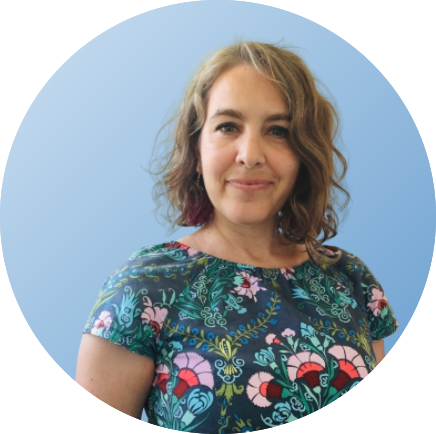 Diane Wright
@dwright28_IMS
Teacher Cherry Creek Elevation/Cherry Creek Schools Lakewood Colorado
Diane is a teaching artist whose passion is to facilitate learning experiences that highlight student assets and encourage creative risk-taking. She is National Board Certified in Early Adolescence through Young Adulthood/Art and continually strives to grow as an innovative educator. Diane lives and works in Colorado.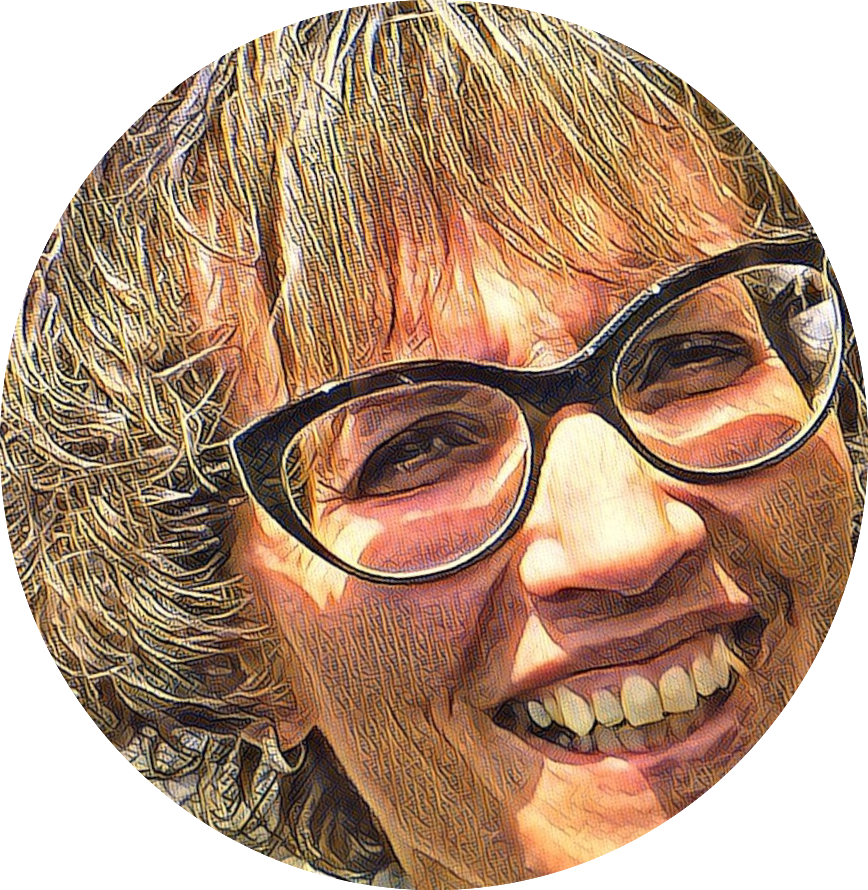 Dihanna Fedder
@DLFedder
District Technology Integrationist, Pine City Public Schools Minnesota
Dihanna loves to share what she knows about technology, her inspiration and support allow staff to integrate technology tools seamlessly into the classroom. Dihanna recently began sharing small tech tips that are posted around our building and spark staff to learn more about the technology tools available to them. She presents in Minnesota and many people are aware of her ability to easily breakdown seemingly daunting software into easily usable tools.

Ed Schreiber
@ed_schreiber
Technology Integration Specialist, Fond du Lac School District, Wisconsin
Ed Schreiber provides technology integration ideas and support for teachers and students K-12. He holds a Masters Degree in Educational Technology and is a Level 1 and Level 2 Google Certified Educator. Ed enjoys collaborating with teachers on creating engaging lessons that give students voice and choice.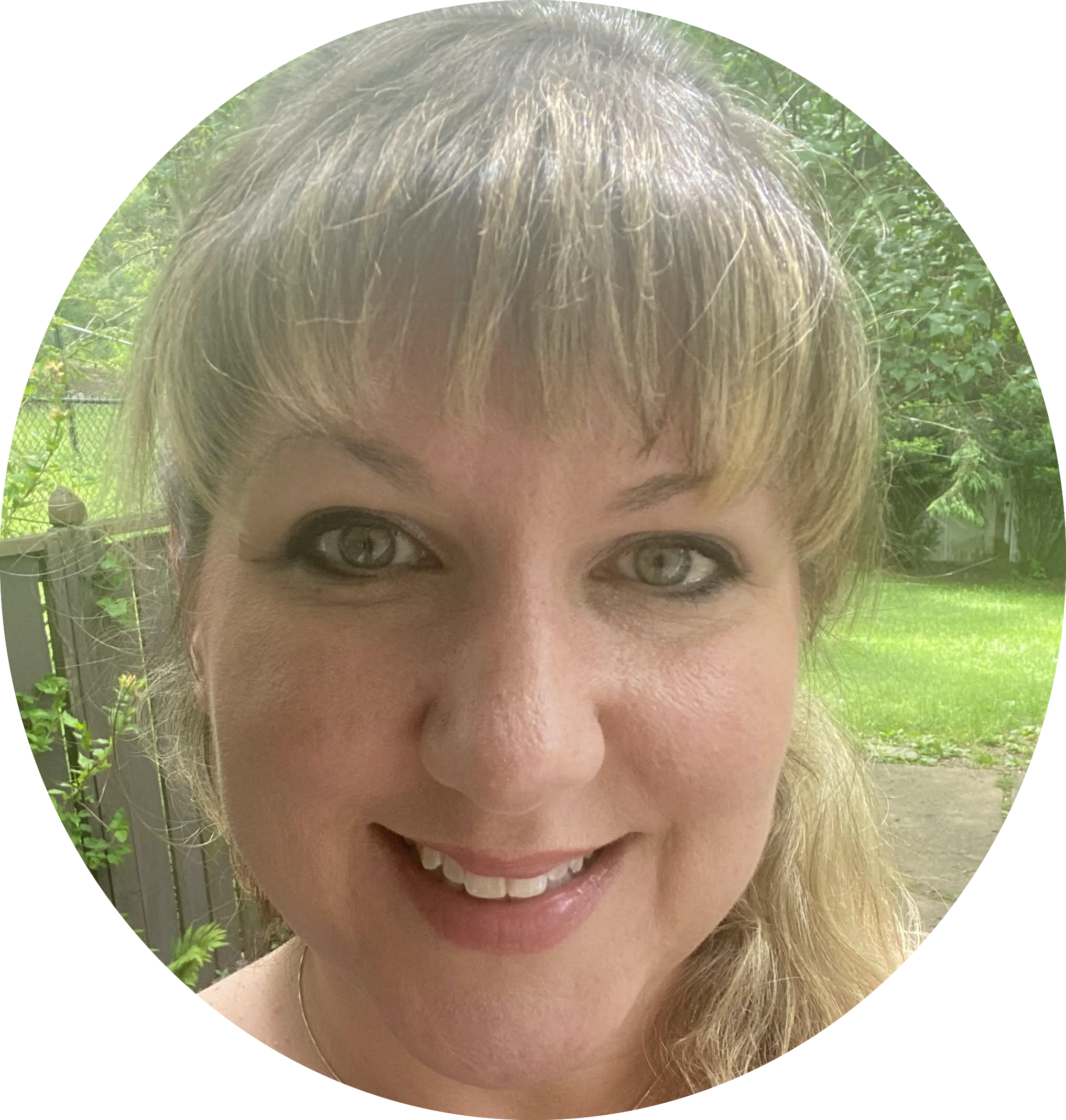 Elizabeth Woods
@EwoodsWooda
Gifted Support Teacher Indiana Area School District Pennsylvania
Elizabeth Woods uses WeVideo to add the "A" to STEAM education. Synthesizing learning using the WeVideo platform to present content to a global audience is one of the reasons Elizabeth is passionate about WeVideo. This tool enables Elizabeth and her students to strengthen their Digitial Literacy and 21st Century Skills! Elizabeth has been a public educator for the past 17 years and is currently a gifted support teacher in Indiana, PA. She has a passion for Digital Literacy. WeVideo is a vehicle for creativity and communication in her classroom.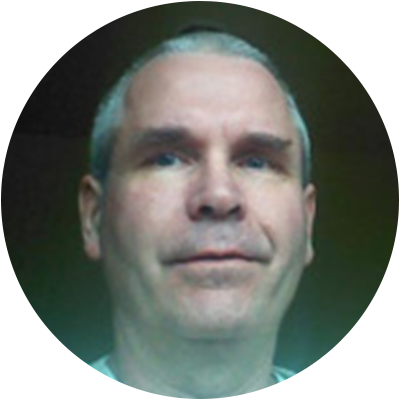 Eric Peterson
@JeErPete
Retired Teacher, Nekoosa School District Nekoosa, WI
Eric Peterson retired from teaching after 32 years teaching 6th grade math and computers while coaching basketball. Eric is now pursuing his passion of video production focused on sports highlights, music videos, documentaries, and sharing video production with teachers to use with their students. Eric has had kids use WeVideo to make book trailers, "highlight" videos, "how-to" videos, weather forecasts using a green screen, and music videos among many other projects.
Erika Sandstrom
@GreenScreenGal
Digital Learning Coach and 6th through 8th grade Digital Media Teacher at Peabody Public Schools, MA
With 30 years of teaching experience, Erika founded the "Mindful Super Hero Club" @ClubMindful and is a Green Screen and Video Production online professional development presenter for educators. Her mindfulness enthusiasm is derived from 16 years as a Yoga/Pilates Instructor and she has found a FUN creative way to share and teach it to ALL. Erika was also dubbed "Green Screen Gal!" in 2018 and has a dream to teach ALL educators globally the benefit of utilizing Green Screen technology and is launching her online course in January 2021 called "3..2..1..ACTION...Become a Green Screen Rock Star!" Additionally, she is creating a new series of lesson plans, tutorials, a digital book, an online course, and video series called "Cultivating Compassion Through Creativity!." Find Erika at GreenScreenGal.com for fun freebies and resources!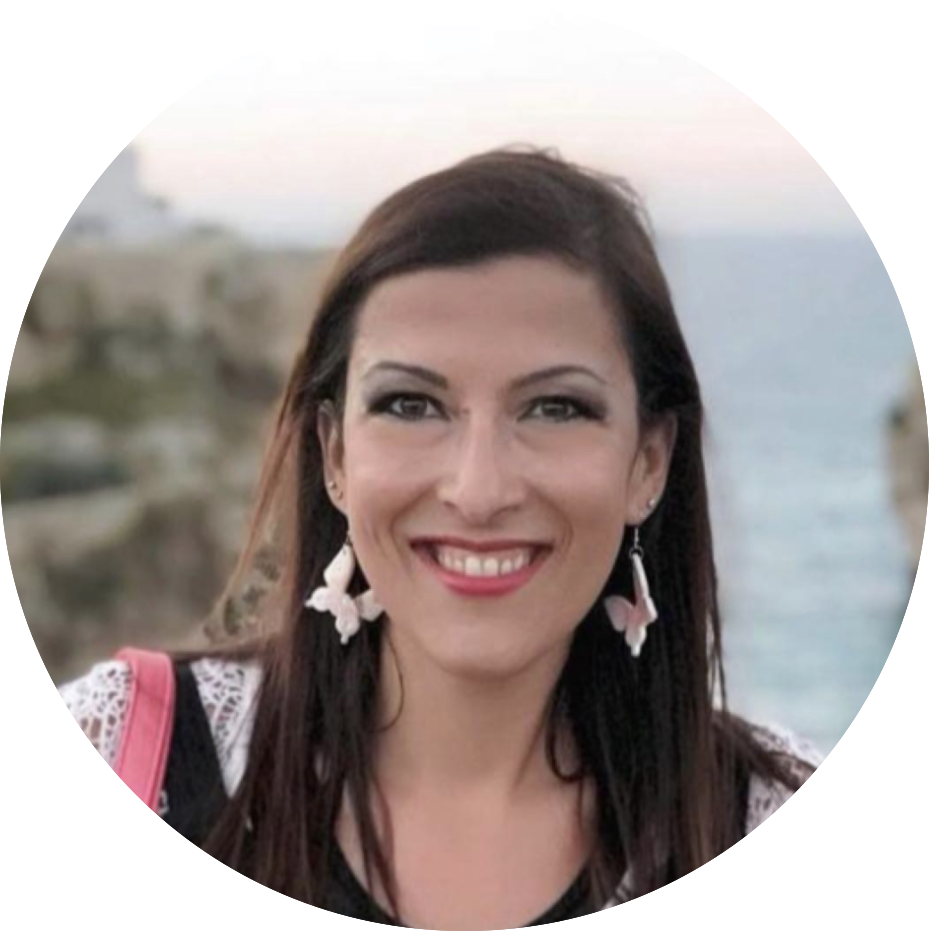 Filomena Pizzulli
@profpizzulli
Middle School Teacher at I.C. Leonardo Sciascia, Taranto, Italy
Filomena is a lifelong learner, always enthusiastic about learning a new tool and improving her teaching, especially since she teaches in a digital class, with 1:1 devices. She has great empathy and she believes that students deserve a teacher who believes in them and tries always to improve their teaching.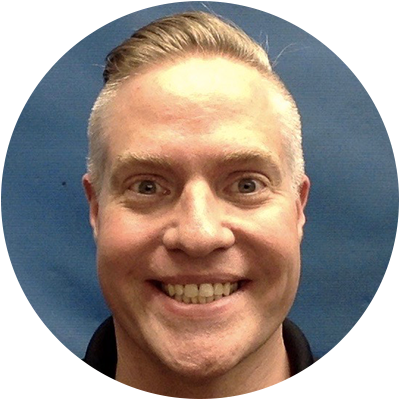 Frederick Ballew
@Ballewedtech
Beginning Band Teacher, Bloomington Public School District Bloomington, MN
Frederick Ballew has been an educator since 1998. Over the years he has leveraged technology to make his teaching more engaging and his day-to-day work more efficient. As a beginning instrumental music teacher (5th grade band) he has used WeVideo to edit demonstration lessons for his students. As a tech trainer he has conducted numerous trainings on WeVideo.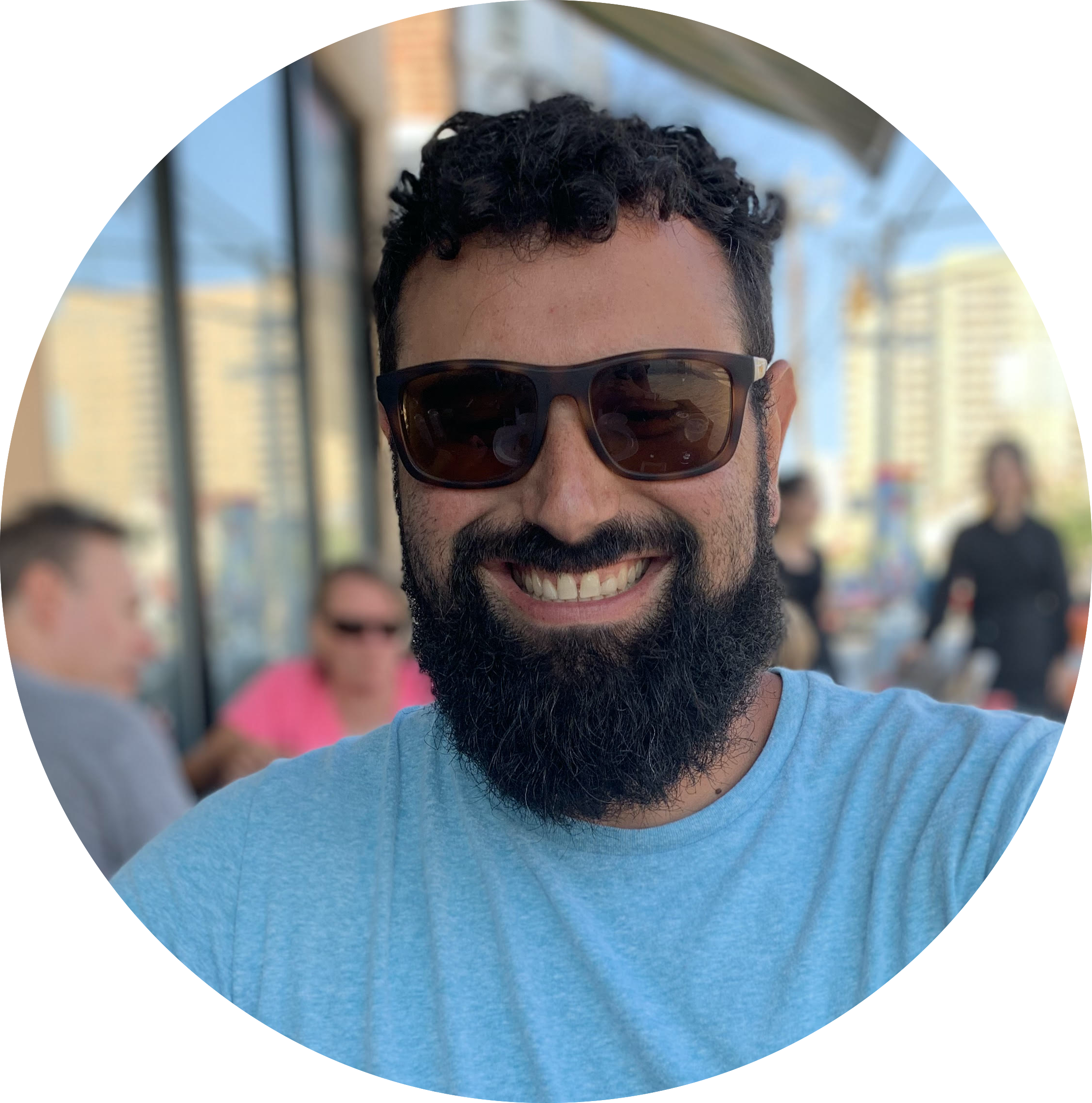 Galen Newman
@DiscoveryGV
Discovery Teacher and Technology Coach for Green Valley Elementary School in WIlson School District in Berks County PA
Galen Newman has a true passion for STEAM (Science, Teachnology, Engineering, Art, and Math) education. He loves working with teachers on creating engaging lessons filled with technology. He has a Masters degree in Educational Leadership and feels that media is a great way to build a positive culture and climate within a school community. Galen knows that 21st Century Skills are key to a successful educational experience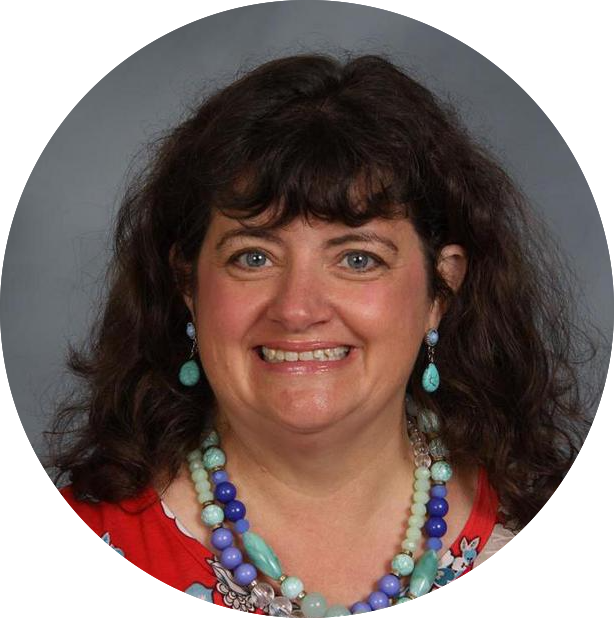 Gina Marchionda-Schneider
@GinaMarchionda
Teacher-Lab Classroom Fond du Lac School District Wisconsin
Gina is a Second Grade Teacher for the Fond du Lac School District. She is always looking for ways to engage and empower digital age learners. Gina embraces the empowered learning revolution and works closely with district Instructional Technology Coaches. Together they design a student-centered environment that uses technology to give students a voice and choice in the classroom.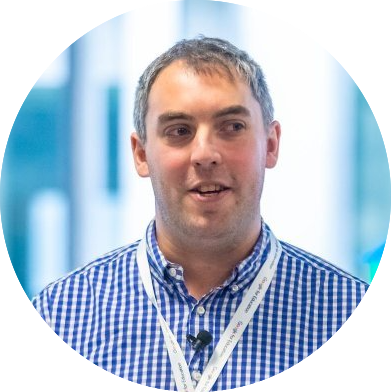 Graham Macaulay
@grahammacaulay
Director of Technology for Learning LEO Academy Trust Surrey United Kingdom
Graham is an inspirational leader of Technology for Learning in the LEO Academy Trust. He currently has responsibility for delivering the Trust Digital Strategy and ensuring technology is used to enhance teaching and learning.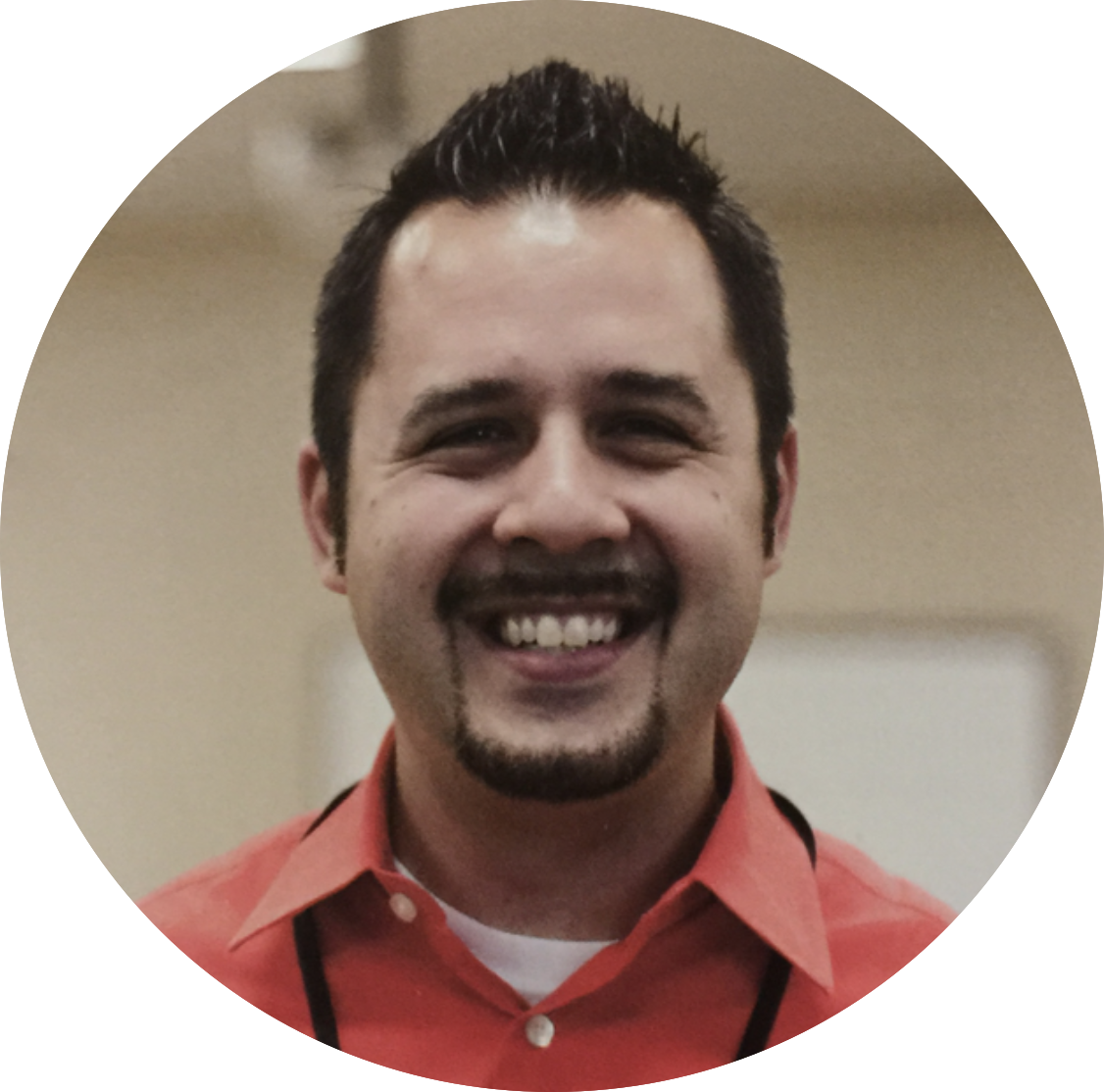 Greg Lawrence
@greglawrence
Director of Technology Wentzville School District Wentzville, MO
Greg Lawrence is a former instructional technology coach and vocal music educator who has seen and is motivated by the engagement technology creates and is amazed with the creativity that is brought out from staff and students when they are creating with WeVideo. He was a recipient of ISTE's Making IT Happen award in 2012. Greg is also a Google for Education Certified Innovator and Trainer and a co-leader for GEG (Google Educator Group) Eastern Missouri.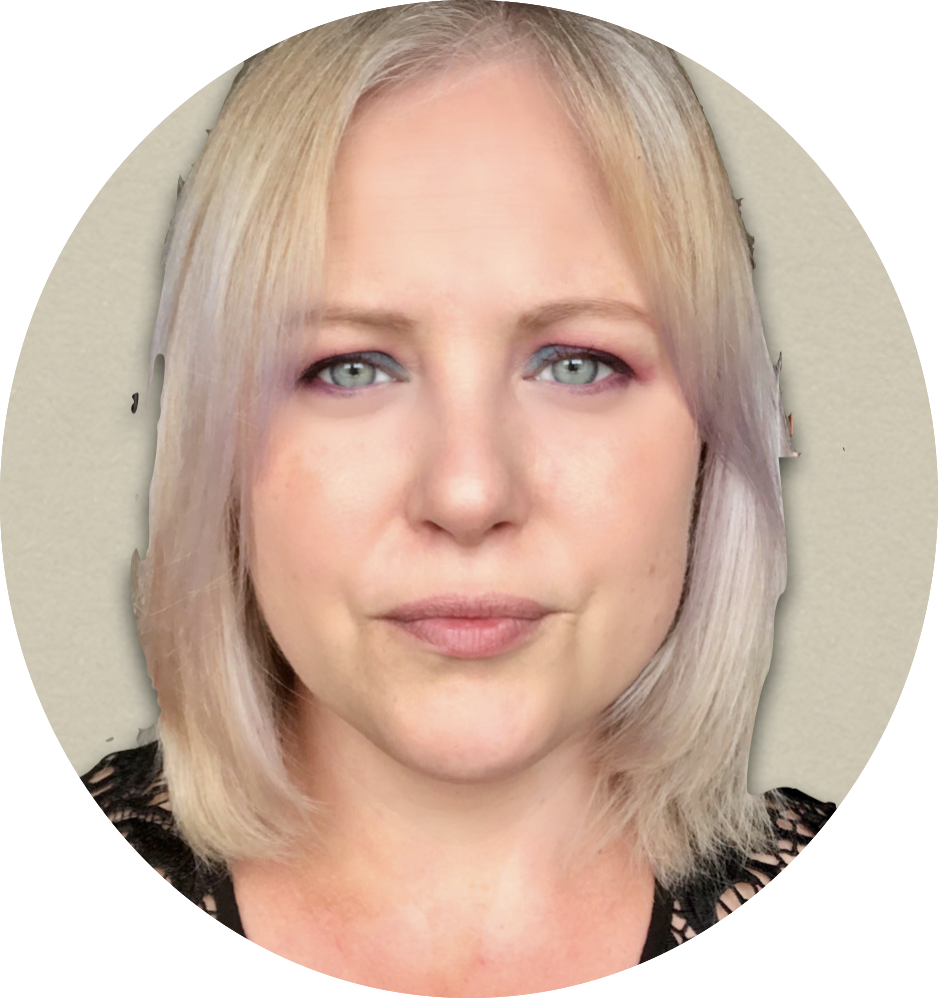 Heather Moore
@moore2_learn
Lead Practitioner, St. John Plessington Catholic College, Bebington, Wirral
Heather has a passion for EdTeach and is a Google for Education Certified Trainer and an Apple Teacher. Alongside her day-to-day role, she supports other North West schools to improve attainment and implement EdTech tools.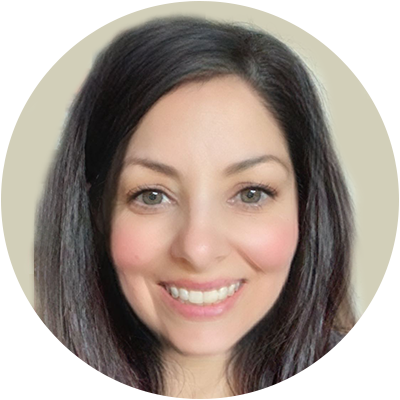 Heather Rentz
@Heather_Rentz
Innovation Coach, Buffalo Trail Public Schools Wainwright, Alberta, Canada
Heather Rentz has been in education for over 20 years and now assists educators and administrators in the enhancement of teaching and learning practices. She strives to promote the integration of cross-curricular competencies throughout the curriculum at all grade levels and subject areas. She supports innovative classroom instructional practices through the implementation of educational technology skills and quality learning. Heather is a Level 2 Google Certified Educator, a Common Sense Education Ambassador, a Tynker Blue Ribbon Educator, a Hapara Champion Trainer, a Seesaw Ambassador, a MaKeyMaKey Trainer, a WeVideo Ambassador and is Read&Write Google Chrome certified.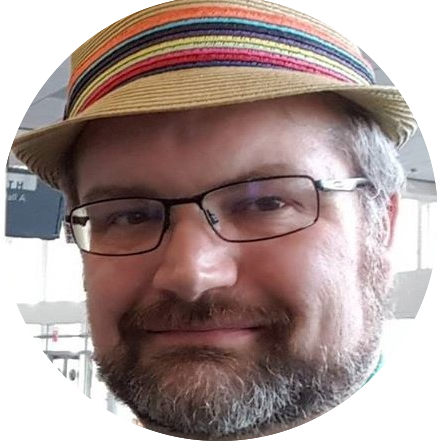 J.D. Ferries-Rowe
@jdferries
CIO/Digcit Teacher Brebeuf Jesuit Preparatory School Indianapolis Indiana
J.D. has implemented of one of the first school-wide 1:X BYOT programs, helped design and renovate student centered technology classrooms, and developed student curriculum for digital citizenship, robotics, and effective use of social media. He consults with public and private schools, presents at lots of conference, builds legos and reads comics.

Jay Seibert
@ReinventEDblog
Media Specialist, Marlboro Middle School New Jersey
Jay Seibert spent several years teaching a variety of elementary school grades and is now teaching students from 6th-8th grade. He is a Level 1 and Level 2 Google Certified Trainer. Jay combines his background in Graphic Design, Audio Engineering, and Video Production to assist students discover their creative potential and tell their stories.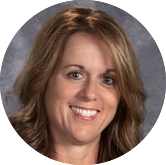 Jennifer Barry
@JBtechknow
IT Support, Phoenix NY
Jennifer Barry has held various jobs in education for over 20 years. She is a Google Certified Educator and provides technology support to users of all technology levels. Jennifer uses WeVideo to help others create distance learning materials, training videos, public service announcements and student productions. She feels this platform has helped to reach students from different social and economic groups while empowering them to become an important part of the community.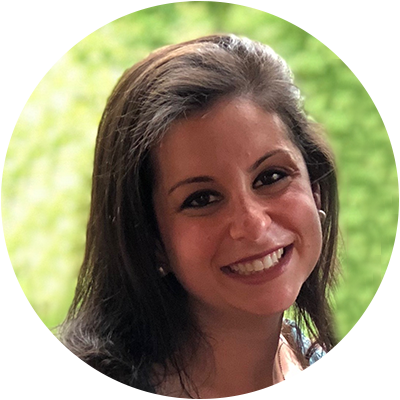 Jennifer Eggert
@mrseggert13
Innovative Learning Coach, DuJardin Elementary School Bloomingdale, Illinois
Jennifer Eggert works with staff and students to create meaningful and authentic experiences to transform learning. Her passions include student voice, choice, and creativity. In 2017, she was honored with the Golden Apple Award for Excellence in Teaching and continues to mentor preservice teachers for the non-profit organization.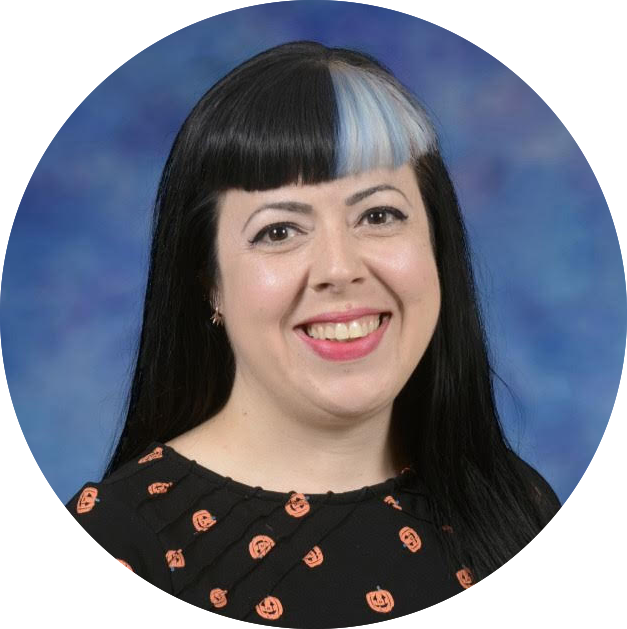 Jen Leban
@MrsLeban
Library Media Center, Jefferson Elementary Elmhurst, IL
Jennifer Leban is a 2020 IL State Teacher of the Year Finalist and 2019-20 Teach Plus Illinois Teaching Policy Fellow. A National Board Certified Teacher, Jennifer teaches technology and is a library media specialist at Jefferson Elementary School in Elmhurst, IL. Jennifer is a member of the LAX18 Google Certified Innovator cohort. Her Innovator project, called Reset EDU, is a YouTube channel that strives to motivate, empower, and inspire teachers to embrace new ideas for learning and teaching.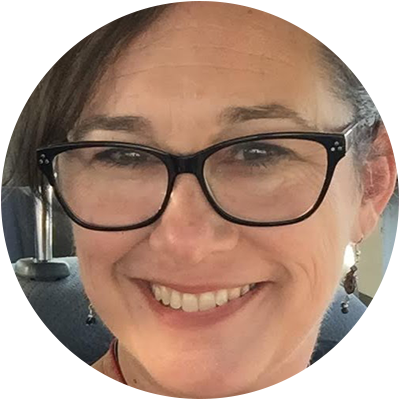 Jennifer Wolfe
@mamawolfeto2
English, AVID & Reading Teacher, Emerson Jr. High School Davis, California
Jennifer Wolfe is a writer and middle school teacher dedicated to finding the extraordinary in the ordinary moments of life by thinking deeply and teaching audaciously. With over 28 years of teaching experience, Jennifer is a Google Certified Educator and AVID Staff Developer in Digital Teaching and Learning. Jennifer is part of the HyperDoc Advisory Board and Consultant Team and currently teaches middle school English, AVID, and Reading. She also serves as a mentor teacher, department leader, AVID coordinator, and school technology coordinator.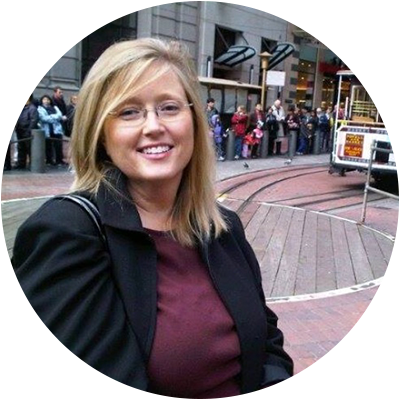 Jinina Jelarcic
@JininaJ
Video Production and Robotics Teacher, Silverado Middle School Roseville, CA
Jinina Jelarcic started video production classes in her school district as part of an elective class and produces a bi-weekly newscast that includes announcements and highlight reels of school events. In addition to overseeing 4 sections of Video Production, she has trained staff members to use WeVideo and has been the contact person for any special video requests. She is a credentialed Library Media Specialist, has presented at several California League of Schools conferences and local CUE conferences, and is working with her schools Technology Advisory Committee, along with running clubs for students. In her spare time, she works with her handsome Golden Retriever, Milo, as a dog therapy team.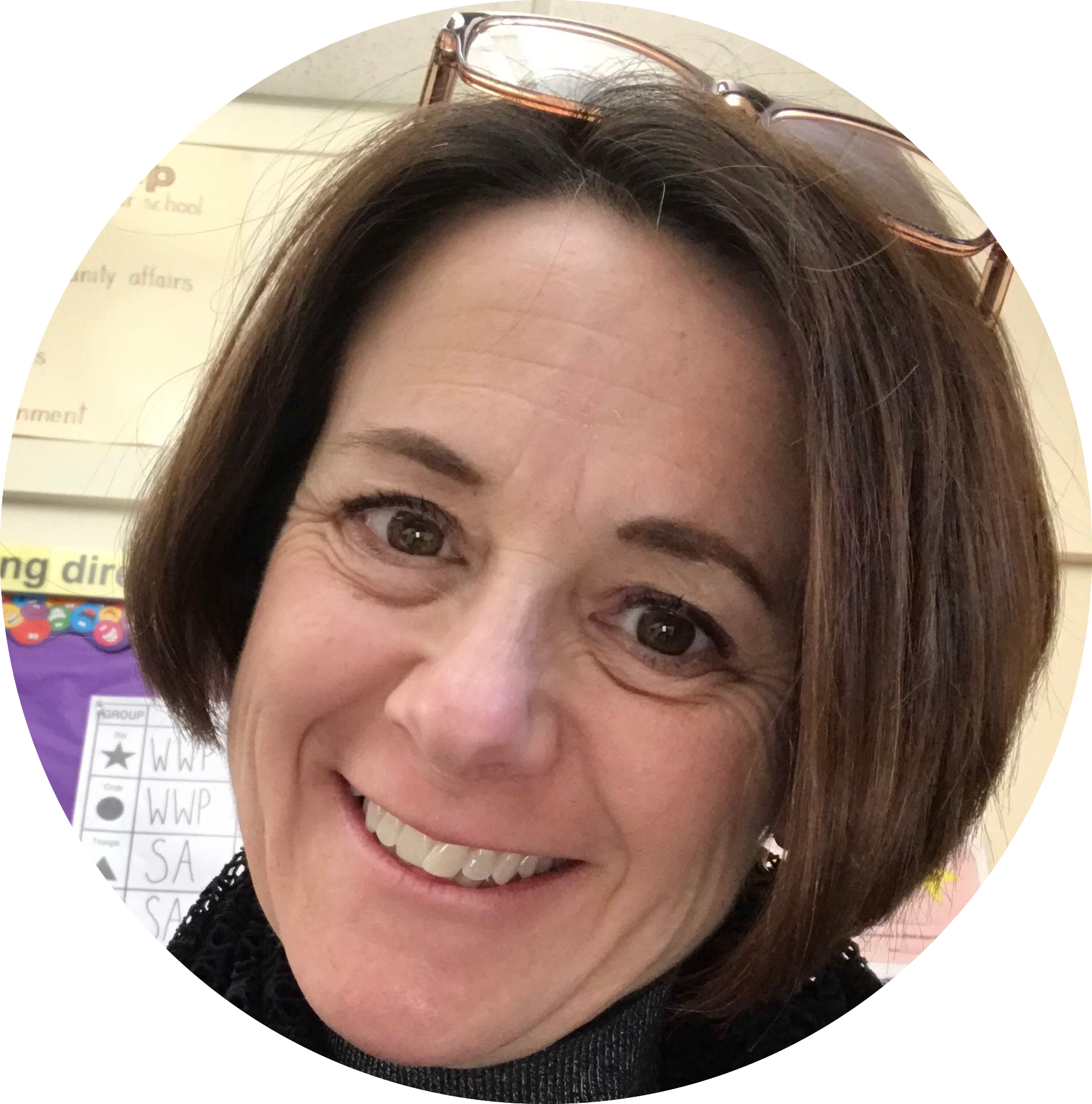 JoEllen Clive
@JoEllenClive
Technology Instructional Coach Wentworth School / Scarborough Public Schools Maine
JoEllen is a Level 1 and Level 2 Google Certified Educator, a Seesaw Pioneer, and Common Sense Media Certified Educator. JoEllen works with staff and students (grades 3-5) to help them use technology in a safe, respectful, and responsible way to enhance learning. As a former classroom teacher with 28 years of experience, she has seen great changes in technology use and understands the value that meaningful integration brings to education.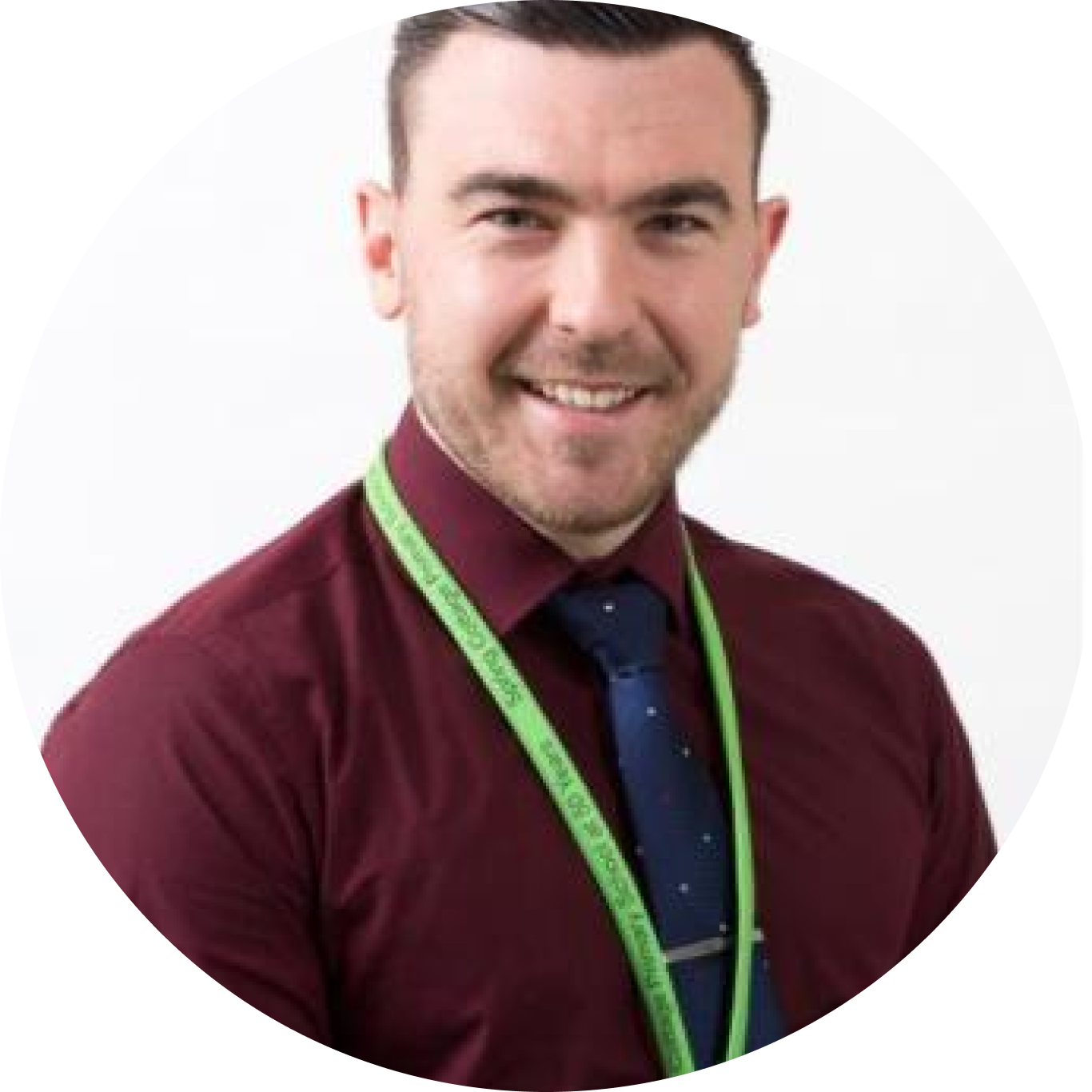 Jonathon Tucker
@MrTuckerICT
Teacher, Technology Lead at Spring Cottage Primary School, Hull, UK
Mr Tucker is always looking to give the ownership of the learning towards the students and looks to see the same enthusiasm and passion from them to promote scholarship and creativity. He encourages collaboration and finer detail when working on projects and loves to see the detail come to fruition in the finished piece. Mr Tucker loves to link the curriculum to multimedia lessons as much as possible and enjoys teaching other educators how to use this amazing technology.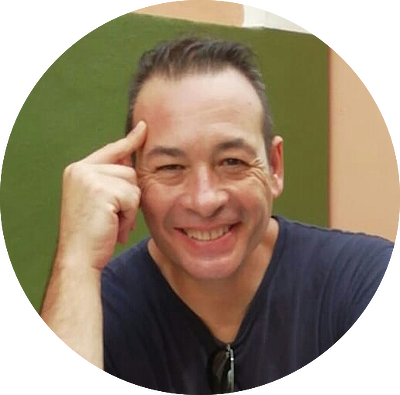 José M Rincón
@iesamurojrin
Head of Department IES Profesor Antonio Muro Cadiz Spain
José has been a secondary teacher for 28 years. "I wish I had had tools such as WeVideo from year one," he explains. He is hard working, innovative, and loves empowering his students's voice with new and high quality tools so that they can expand their own path.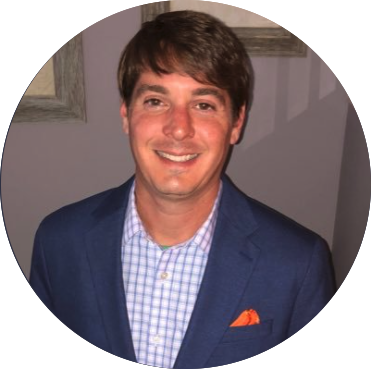 Joe DePaulo
@joesurfer2
Lead Teacher, Southampton Township, New Jersey
Joe is a veteran teacher from New Jersey. He enjoys bringing technology into the classroom to allow students creativity to flourish. Joe feels it is important to help prepare students for anything the future holds.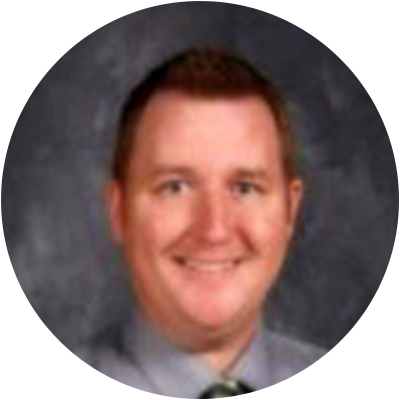 Joseph Letson
@mrLetson
Teacher/Librarian, Sunnyside Unified School District Tucson, AZ
Over the past few years Jospeh Letson has helped teachers at Lauffer Middle School in Tucson, Arizona integrate technology into their lessons and projects. He has also supported teachers and students with multiple forms of digital curriculum. His school has had some great success incorporating WeVideo into their lessons this year and he looks forward to seeing how it can help teachers and students showcase their work in new and creative ways. He believes that WeVideo not only helps students create more rigorous projects, but it teaches them real-world skills that they will need in a 21st Century work environment.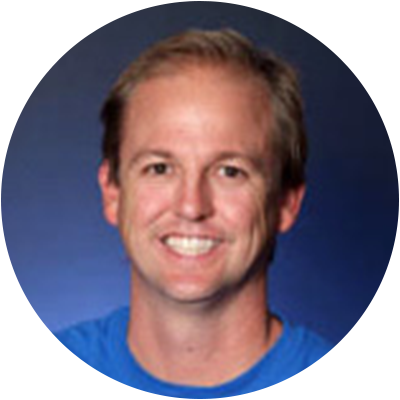 Joshua Reyes
@joshmreyes
Social Science and Technology Teacher, West Hills High Santee, CA
Josh Reyes has been using WeVideo in his 1 to 1 classroom for three years. He's a Google Certified Educator and been leading training sessions on WeVideo for Grossmont Union High School District. He has an MA in Educational Leadership (PLNU), a Mobile Learning Certificate from USD, and has recently become an official Google Ninja through his district.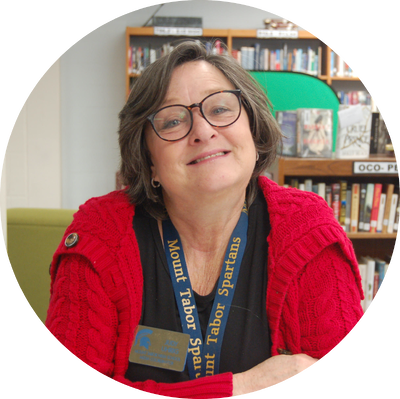 Judy Uhrig
@Jruhrig
Media Coordinator, Mount Tabor High School Winston-Salem, NC
Judy Uhrig is a former corporate audio visual specialist who transitioned into education. She understands the impact of communicating with video, and has embraced WeVideo as her favorite digital tool. Uhrig and her students create a weekly news broadcast and she gets as many students involved as possible in creating and editing. As well as teaching the students video creation skills, she enjoys presenting at conferences, has been on the leadership council of the Discovery Educator Network since 2005. She also loves to learn and share with educators from all over the world.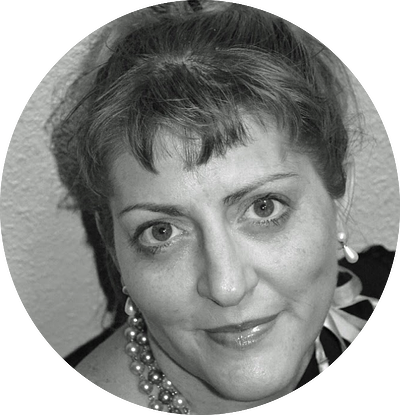 Julianne Aguilar
@ahsdramaqueen1
CTE Teacher (Video Productions & Performing Arts) Atwater High School/Merced Union High School District Atwater California
Julianne is a Video Productions & Theatre Arts teacher at Atwater High School. She has been teaching, directing, and creating in California's Central Valley for 25 years. She loves to help students and fellow teachers to find their creative voice!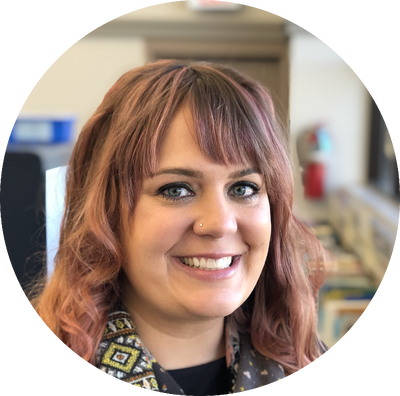 Karen Corsello
@MsCorsello
Technology Elective Teacher, Emerson Middle School Niles, IL
Karen Corsello has taught video production, broadcasting, and computer programming at Emerson Middle School since 2007. She is a Google Certified Educator (Level 2). She made the switch from iMovie to WeVideo in 2016 and hasn't looked back! WeVideo works seamlessly with Google Suite for Education and allows for student collaboration. She believes that student choice is the key to empowering and engaging learners. Her goal is for her students to find their authentic voice and become meaningful producers of media.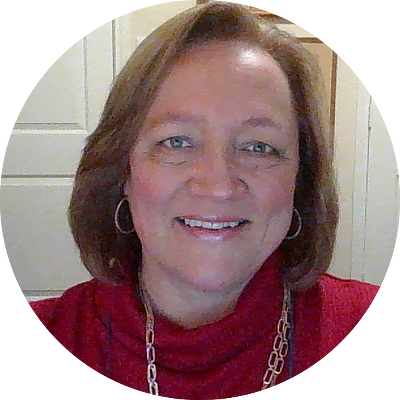 Karen Jackson
@karrieweb2004
Instructional Technology Specialist, (Retired) Temple, TX
Karen is a recently retired Instructional Technology Specialist in Temple Independent School District with a Doctorate in Ed. Leadership. Teaching experience includes 5th grade math, ELAR, Middle School Math,Tech Apps, and Adjunct at Texas A&M University, Central Texas. She is a Google Educator 1, 2, Trainer certified and a Google Innovator, (SWE17). Teacher agency is a strong theme in her view of professional development as well as student voice and choice in learning. She is currently pursuing her MBA and a love of business.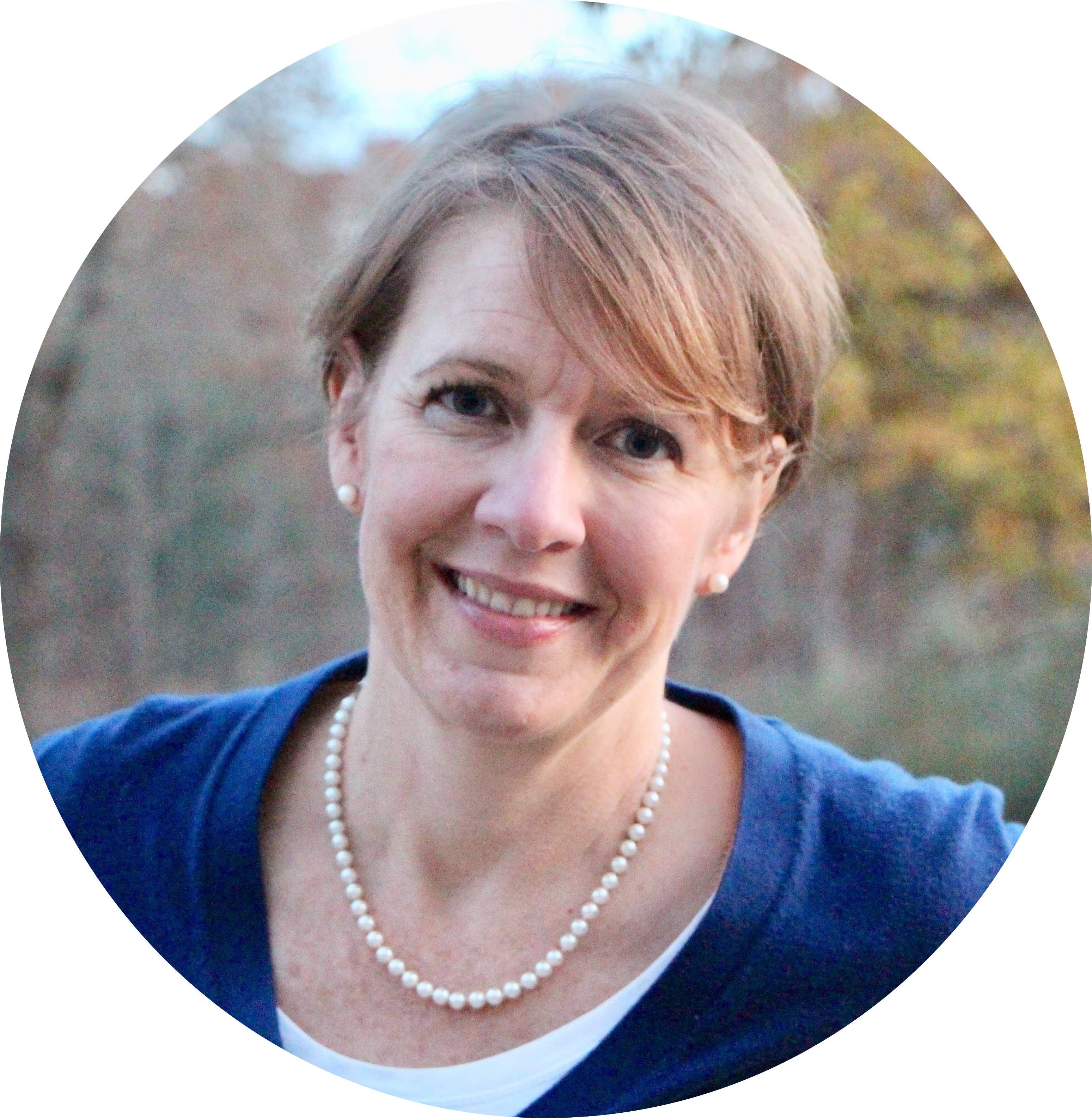 Kathleen Smith
@kcurriesmith
School librarian, Ledyard High School, Ledyard, Connecticut
Kathleen Currie Smith has been a library media specialist for 23 years. She collaborates with colleagues teaching students to be critical thinkers, consumers and creators in our digital world. WeVideo helps her infuse media literacy skills into curricula. She is a contributor to Teaching Media Literacy, Second Edition (2019).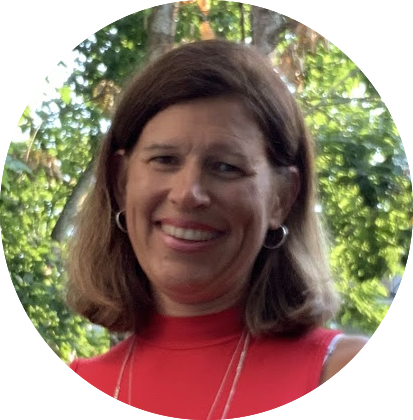 Kellie Weisenbeck
@msweisenbeck
Instructional Technology Specialist Virginia Beach City Public Schools, VA
Kellie Weisenbeck is an Instructional Technology Specialist for Virginia Beach City Public Schools. She is a 30 year veteran teacher, specializing in K-5. She has a passion sharing technology tools that enhance student creation, voice and agency.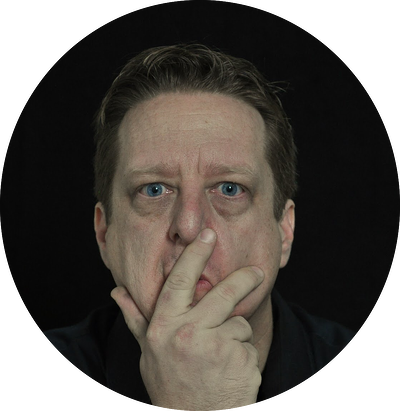 Kenneth Stampe
@thekenofken
Teacher Richardson High School / Richardson ISD Texas
Ken Stampe is an educator in Texas who harnesses technology to better prepare students for tomorrow's modalities of communication. He teaches literacy and communication through a multitude of platforms.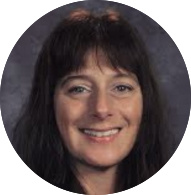 Kim Mattina
@The_Tech_Lady
Technology Teacher Galloway Township Middle School New Jersey
Kim has been in education for nearly 15 years, and is an author, the host of her show, The Suite Talk, which is a show that helps educators effectively integrate technology into the classroom and promotes learning, sharing, and connecting with others to help educators to #PayitForward so their students can be successful. She is also a Gold Product Expert for the Google for Education team, a Wakelet & Ozobot Ambassador, Edpuzzle Coach, and Kami Certified Teacher.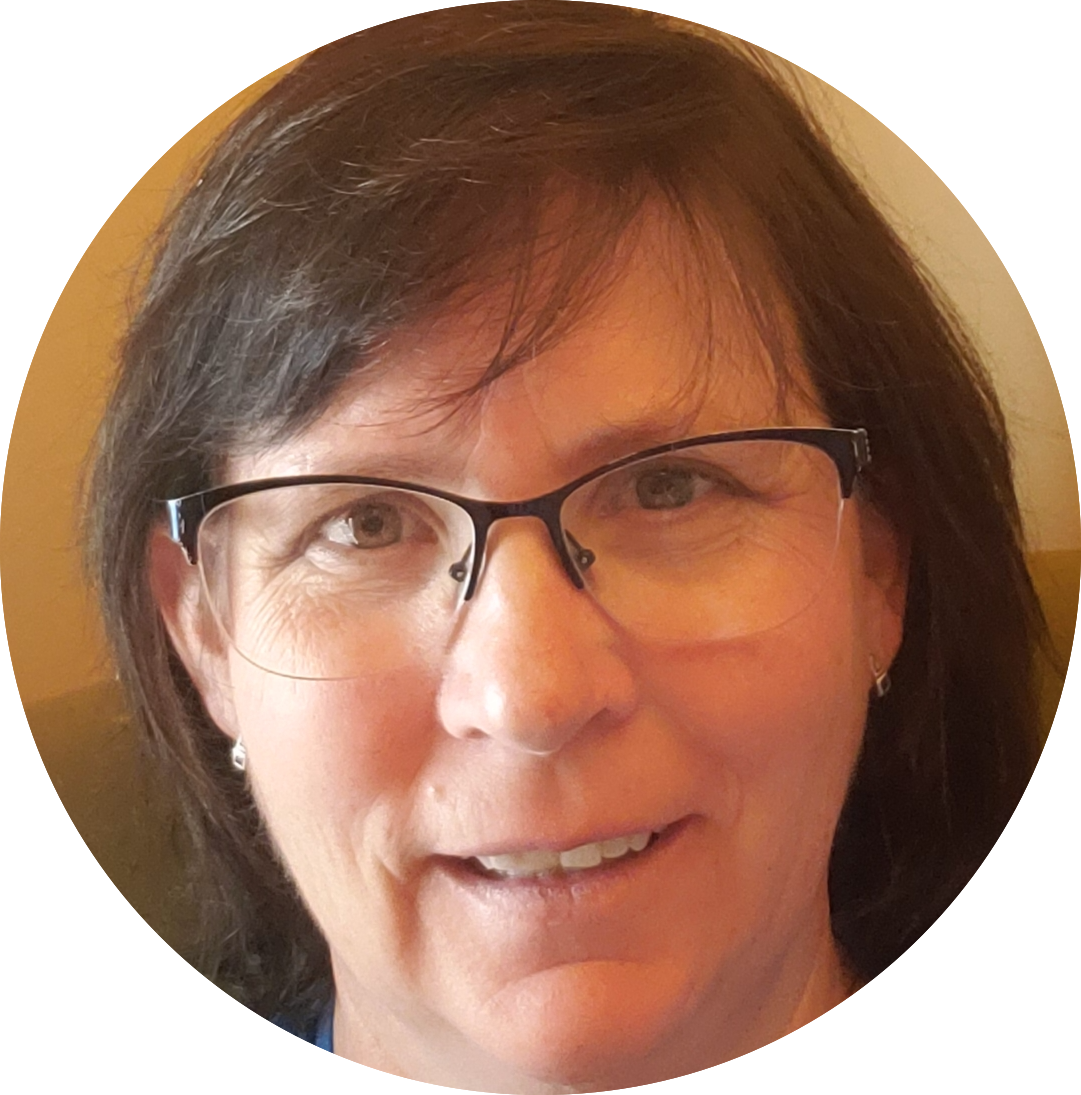 Konni in den Bosch
@kindenbosch
School Librarian, Bennington Middle School/Bennington Public Schools, Bennington, Nebraska
Konni in den Bosch is a middle school librarian and former English teacher. She has used video creation as part of the classroom for more years than she can remember. The incorporation of WeVideo has been incredible to help students become innovative creators.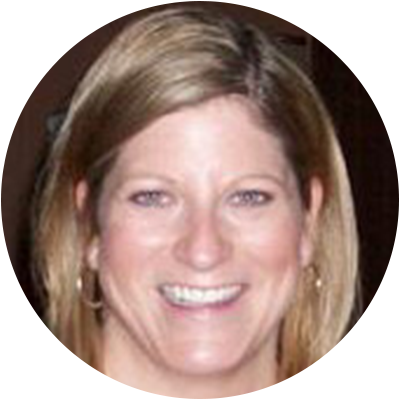 Kris Edwards
@kcedwards25
Instructional Coordinator of Digital Learning, Cherry Creek Schools Aurora, Colorado
Kris has been working in education for over 25 years, most of which has been spent helping teachers integrate technology effectively with curriculum to enhance student learning and engagement. She is the main contact for WeVideo, in her district, a Google Level 2 Certified Educator, Schoology Champion, Microsoft MIE Expert, Pear Deck Regional Coach for Colorado, and Certified Emergenetics Associate. In her free time, Kris enjoys hiking, reading, and spending time with her husband, daughter, and black lab. WeVideo is her all-time favorite tech tool.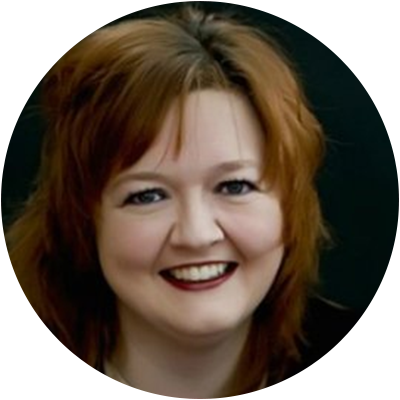 Kristina A. Holzweiss
@lieberrian
Educational Technology Enrichment Specialist, Syosset High School Syosset, New York
With over two decades of experience, Kristina A. Holzweiss was named the School Library Journal Librarian of the Year in 2015, a National School Board 2016 - 2017 "20 to Watch" emerging education technology leader, a 2018 Library Journal Mover & Shaker. She is also the winner of the 2015 NYSCATE Lee Bryant Outstanding Teacher Award and 2015 Long Island Technology Summit Fred Podolski Leadership and Innovation Award. Kristina enjoys integrating technology and literacy, as well as low tech makerspace activities, into her students' learning experiences. She has written two series of makerspace books with Scholastic, and is the co-author of Hacking School Libraries.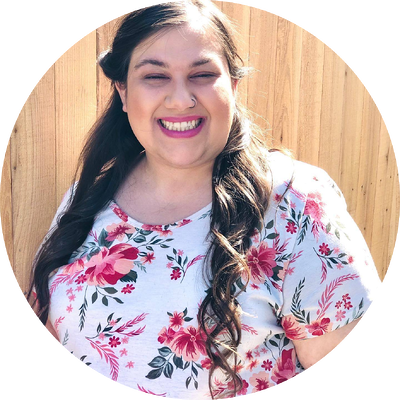 Larissa Mireles
@Miss_Mireles
Teacher Royal Oak Middle School/Charter Oak Unified School District Covina, CA
Larissa Mireles is the TV/Media coordinator for the schoolwide video news: 'Runner TV. She has been teaching for 6 years subjects including: Project Lead the Way, Math, English Language Development, and Technology. On her "free" time, she also coordinates the social media accounts for the school's Facebook, Instagram, Twitter, and website.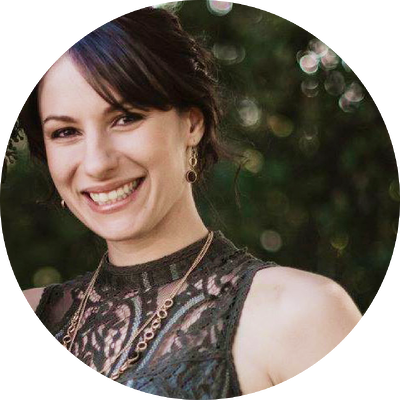 Lauren Hawkins
@EdTechHawk
Instructional Technology Specialist Richardson ISD Texas
Lauren Hawkins is beginning her 10th year in education as a digital coach and math teacher in Richardson, TX. Her passion stems from a desire to empower students' voice and choice through technology in order to create an authentic learning experience. Her background in teaching includes teaching a variety of learners, including ESL and gifted-talented. Lauren is a certified Google for Education trainer as well as an ambassador for other technology tools. She enjoys utilizing WeVideo to develop and enhance blended learning on her campus.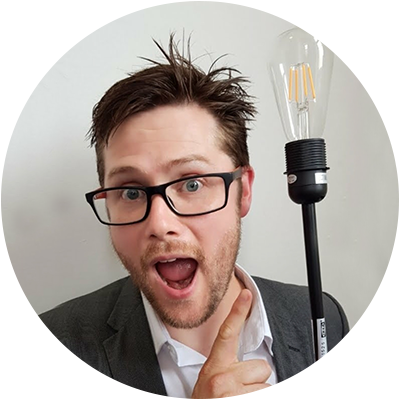 Lex Lang
Deputy Head - Teaching and Innovation, Caterham Preparatory School Caterham, UK
Lex has been a head of IT, Computing, Digital Learning and now Innovation in schools in the London and South East area for more than ten years. He has embraced the development of teaching, learning and digital storytelling as a way of enriching students' experiences, developing their creativity and accelerating their learning. The flexibility of WeVideo has allowed him to pursue the use of documentary, vlogging, narrative, instruction and more recently branching multimedia roleplaying through video. Lang has loved being able to demonstrate the flexibility that WeVideo's browser and app gateways provide. At a time of great generational change in education, it has also proved to be a powerful tool in strengthening links between schools and parents, as well as the children, with flipped learning and explanatory videos enabling access to all.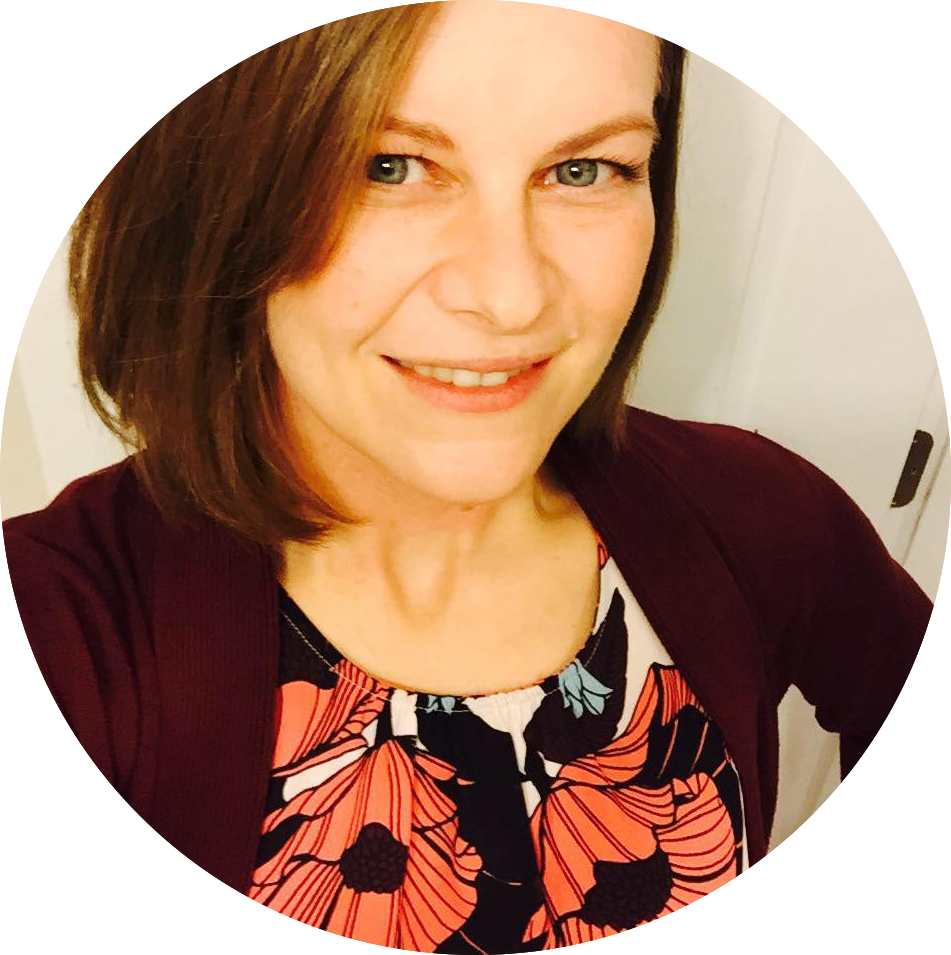 Lindsey Weaver
@thefitbrarian
High School Teacher Librarian at Middletown High School in Middletown, MD
She earned her bachelor's degree in English Education from Mount St. Mary's University in Emmitsburg, MD, and her master's degree in School Librarianship from McDaniel College in Westminster, MD. She is currently pursuing an Education Leadership certification from Hood College in Frederick, MD. Lindsey is a member of the Vanguard Teacher Program in her county, a three year competency-based leadership program designed to teach, lead, and coach others to create a blended learning environment within libraries, classrooms, and schools.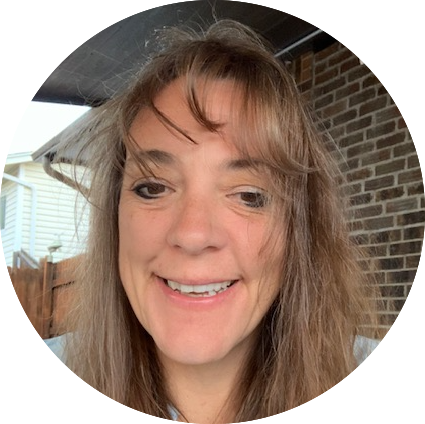 Lisa Summitt
Instructional Coach, Jefferson County School District, Colorado

Lisa started her teaching career in Denver Public Schools, teaching 12th grade ELA at Thomas Jefferson. In 2009, she made the move to Jeffco and taught 7-12 grades. As an Instructional Coach she made her way up to the Ed Center and has happily worked in a variety of roles with the Ed Tech Team for the last 7 years. This year she is in an admin position liaising between Ed Tech and IT, which gives her a unique perspective.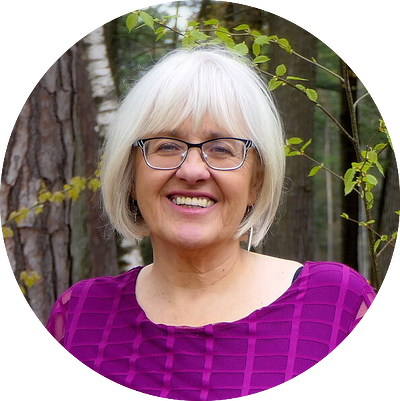 Lucie deLaBruere
@techsavvygirl
Freelance Educator, Create Make Learn University of Vermont, Adjunct Faculty Burlington, VT
Lucie deLaBruere has over 30 years of experience in educational technology working with students and educators in K-12 and higher education. Her 20 years as a classroom teacher always integrated leadership development through the use of emerging technologies. As an ambassador for creativity and innovation in our schools she develops opportunities for non profits and schools to increase access to high tech tools and hands on minds on learning opportunities for students.Through her leadership, Vermont schools have joined together to make WeVideo available to over 25,000 students.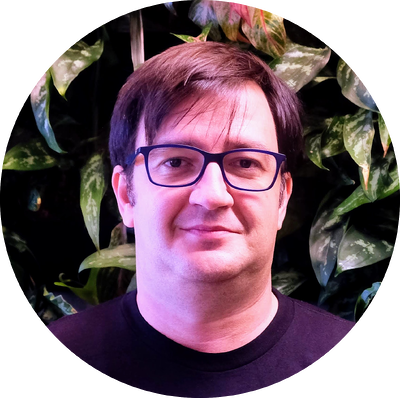 Luis Fernando Pertuz
@pertuzluisfer
Technology Coach / Integrator Colegio Marymount Colombia
Luis is a geek, a dad and a certified #LikeMindedWacko. He has a mantra that says: "Work Smarter not Harder" that he tries to instill in his teachers and students alike. He's been in education for over 20 years and has lived through having students that are children of former students. More than anything Luis enjoys sharing knowledge and creating community, he freely shared resources all the time believing that #TogetherWereStronger and we can only grow as a whole if we all grow together, and if we grow better, our students will too. His passion for community building has extended to his latest project GlobalGEG.org which he founded with 5 like minded friends to help foster Educator communities around the world!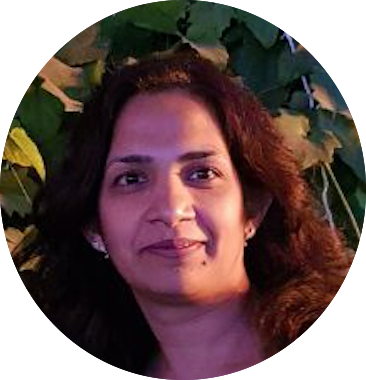 Manjusha Gupta
@GuptaManjusha20
Technology Instructional Assistant
Neil Armstrong Elementary, San Ramon, California
Mrs. Gupta is a Level 1 Google Certified Educator and loves teaching the various G suite tools to her students. In addition she is a Common Sense Educator and an Apple Distinguished Educator. She has been an educator for more than 25 years and have taught students of all ages including Adults.She prepares amazing projects for the students and is a very friendly and an easy going person.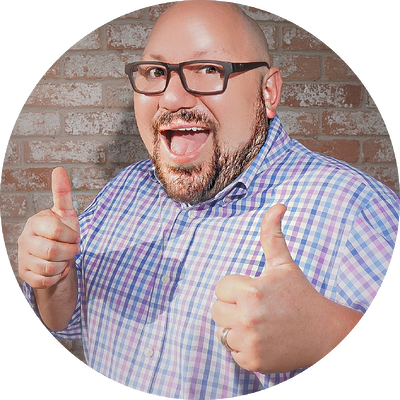 Manny Curiel
@MannyDiscoTech
Instructional Technology Specialist, Cy-Fair ISD Houston, Texas
Manny works in a district of over 117,000 students on 91 K-12 campuses. His curriculum focus is LOTE (World Language Department) and he also provides support for campuses as needed. He is a Flipgrid Student Voice Ambassador board member and curated the translation for the Flipgrid Educator's guide. His enthusiasm is contagious because he LOVES to showcase programs such as Wevideo, where he creates fun video edits to share with teachers. Manny is passionate about blended learning and focuses on making learning FUN! Yaaas!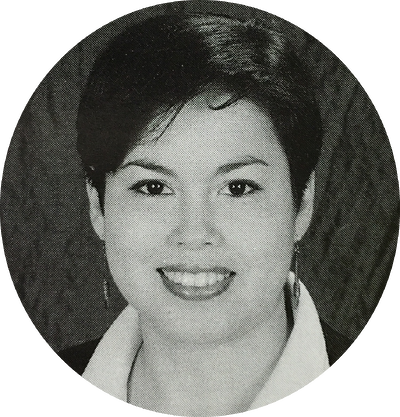 María del Pilar Hernandez Acuña
@_pilarcharles
9th Grade Teacher Instituto Brillamont General Escobedo Mexico
Pilar Hernandez, Google Certified Trainer and Innovator, GEG Nuevo Leon Leader and Global GEG Leader. Mrs Pily, as her students know her has been teaching for 13 years and teaching Chemistry for around 10 of those years. She has always focused her learning goals into ways to help her students the most. Although prepared academically to be a scientist she feels that being a teacher leaves a great legacy behind so she is dedicated to being the best she can be, for the sake of her students.
Marisa Bongo
@MrsCoachBongo
Instructional Technology Teacher Leader, 6-12 Ballston Spa HS/Ballston Spa CSD New York
In addition to teaching HS Social Studies, Marisa Bongo is an ISTE and Google Level 1 & 2 Certified Educator, and a Schoology Ambassador. Marissa has a love for technology and the ways in which it can be utilized to bring student learning, engagement, and understanding to new levels.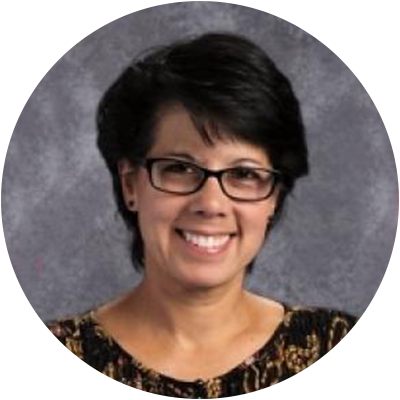 Mary Jo Minarich
@JininaJ
Video Production and Robotics Teacher, Silverado Middle School Roseville, CA
Jinina Jelarcic started video production classes in her school district as part of an elective class and produces a bi-weekly newscast that includes announcements and highlight reels of school events. In addition to overseeing 4 sections of Video Production, she has trained staff members to use WeVideo and has been the contact person for any special video requests. She is a credentialed Library Media Specialist, has presented at several California League of Schools conferences and local CUE conferences, and is working with her schools Technology Advisory Committee, along with running clubs for students. In her spare time, she works with her handsome Golden Retriever, Milo, as a dog therapy team.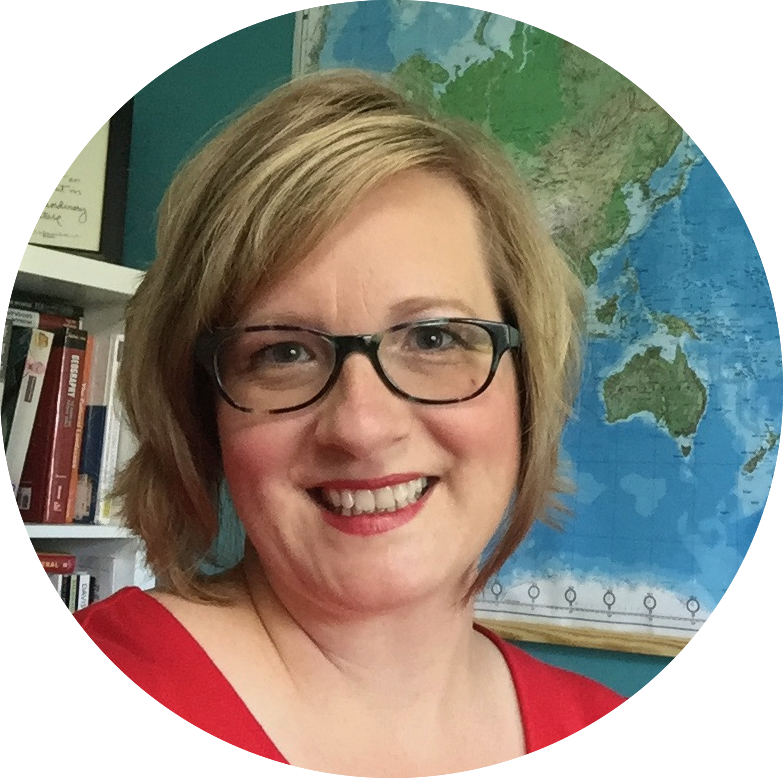 MaryAnn Sansonetti-Wood
@maryannswood
Teacher Irmo Middle School District Five of Lexington & Richland Counties South Carolina
MaryAnn Sansonetti-Wood is a teacher with over 20 years in education. She is a K-12 Distinguished Teacher with the National Council of Geographic Education and an American Geographical Society Teaching Fellow. Her teaching incorporates technology with a pinch of traditional teaching methods which creates a classroom of high engagement and student input. MaryAnn is a maker who loves to tinker whether it is with technology or crafting supplies.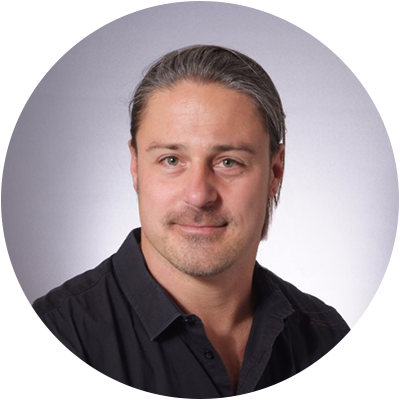 Matthew Baganz
Communications, Strothoff International School Dreieich, Germany
Matthew Baganz works for the communications department at an international school near Frankfurt, having previously taught for 14 years at different schools in Florida, Germany and the British Virgin Islands. When teaching he used WeVideo regularly in class with his students, in addition to collaborating on projects with several schools around the world. He continues to use WeVideo for showcasing his school on social media and other marketing initiatives.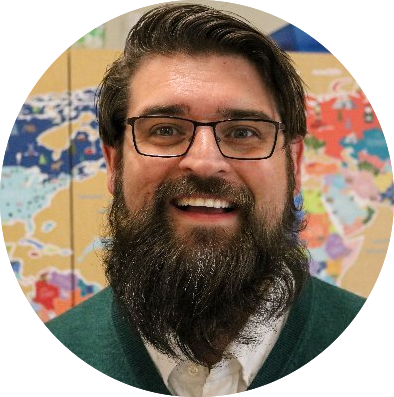 Matthew Winters
@TeacherWinters
English Language Arts Teacher / Edtech Coach, Wahlquist Junior High School / Weber School District, Ogden, Utah
Matthew Winters loves to create with his students using new technology. He is also UCET Board Elect.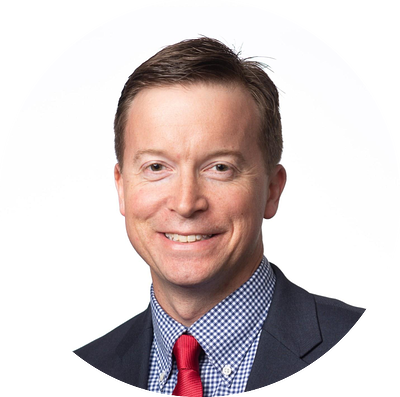 Maury Wood
@themaurywood
Technology Teacher, Westhills Elementary School, Middle, Tennessee
Maury has been in education for over ten years and working with students for almost twenty. He has taught third grade, sixth grade ELA. He also serves as the Technology Coordinator and produces a YouTube Channel at the school called the Westhills Television Network, showcasing student and teacher news in the school and the community. When he is not in the classroom, he is usually spending time with this family or presenting at conferences. He also hosts TheMauryWood Podcast, sharing educational technology and its uses in the classroom and school.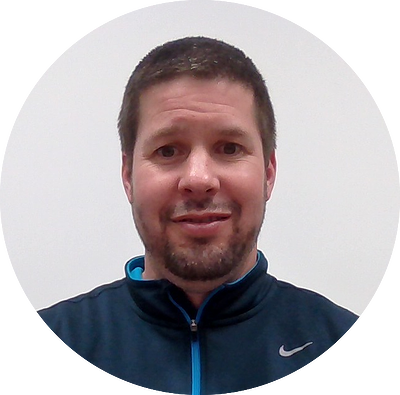 Michael Starnes
@Starnes205
Grade 6 Teacher Crystal Lake Elementary District 47 Illinois
Mike Starnes has taught sixth-grade Language Arts and Social Studies in Crystal Lake, Illinois for 16 years. He currently uses WeVideo in a variety of ways, from flipped classroom videos, to cutting basketball game tape, to digital story-telling. When not helping students or coaching, you can find him watching Chicago sports teams (except the Cubs) with his wife, seven-year-old son, and ten-year-old daughter.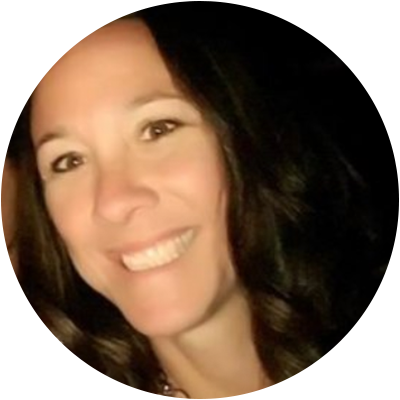 Nichole Allmann
@NicholeAllmann
Technology Integration Specialist, Richland School District Two Columbia, SC
Nichole Allmann's primary role in the district is to work collaboratively with the Technology Learning Coaches at various schools, coaching teachers to transform their teaching practices to prepare students to be world class learners. Not only does she focus her training on effective instructional uses in a 1:1 computing environment, she works with teachers to build personalized, blended models of instruction and Project Based Learning.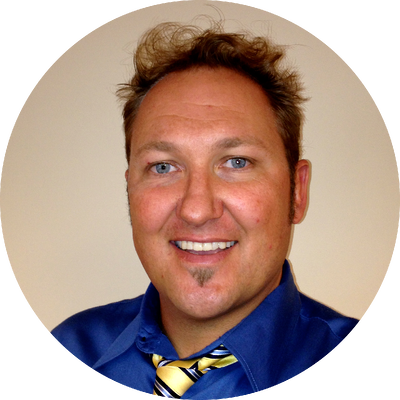 Nick Steinmetz
@ndsteinmetz
Educational Technology & Personalized Learning Specialist, Golden Colorado, Jeffco Public Schools
Nick is a lover of learning and an autodidact at heart who loves to grow with others. As a Google Certified Trainer/Educator, and Apple Distinguished Educator, he has been integrating video and multimedia into learning experiences for more than a decade. His passions center around using video and multimedia to inspire change by starting conversations that make a difference (bit.ly/nsteinmetz). As an advocate for increased student agency and access, he finds WeVideo to be an amazing transformational tool.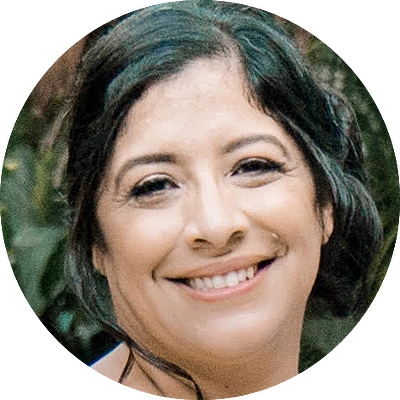 Norma Gonzalez
@normago
Technology Resource Teacher, Moanalua Elementary School (MES), Oahu, Hawaii
Norma has been passionate about Technology in all her 32 years of teaching. At MES, she has created quite a buzz with all students and staff with her enthusiastic promotion and instruction using WeVideo. Her students record a quarterly MES NEWS broadcast. In addition, her students have won awards in the Olelo state video competition and the American Savings Bank Keiki Co competition, using WeVideo.
Patrick Hausammann
@PHausEDU
Supervisor of Instructional Technology and Tech Coach, Clarke County Public Schools, Berryville, Virginia
Patrick is an edtech coach and supervisor who believes in the power of technology coupled with great pedagogy to yield endless promise in education and beyond. He is the founder of UnisonEDU (a non-profit to assist schools in need), a co-founder of #edcampNSV and a 2019 ASCD Emerging Leader. Amongst being a Google Certified Innovator (#LAX18) & Trainer, he also holds certifications from Flipgrid, Common Sense Education, Nearpod, Screencastify, Insert Learning, and more.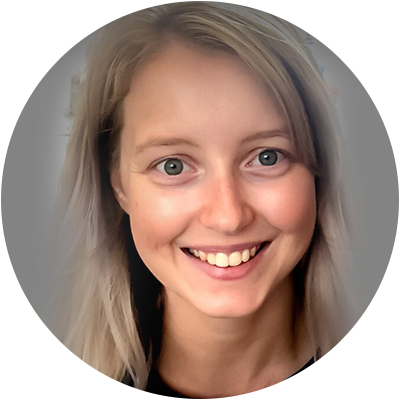 Rachel Coathup
@TechMissC
Lead Teacher of Technology for Learning at LEO Academy Trust Borough of Wandsworth, England
With a passion and love for integrating G Suite for Education and supporting teachers to use technology to transform their teaching Rachel is a Google Certified Trainer and Innovator. She has 5 years of Primary teaching experience, including Computing curriculum designer and Head of Digital Learning. She has experience in both the private and public schools in Melbourne and London. She loves training teachers to feel confident to use technology in the classroom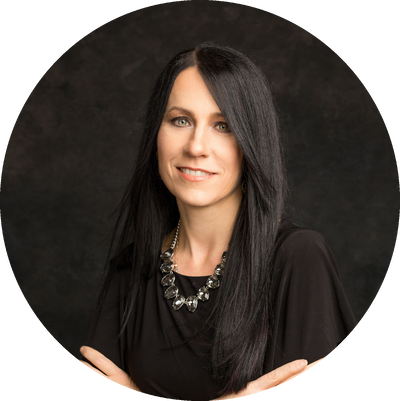 Rachelle Dene Poth
@rdene915
Spanish and STEAM Teacher, Riverview Junior Senior High School Oakmont, PA
Rachelle is a Spanish and STEAM: What's nExT in Emerging Technology Teacher, an Attorney and has a Master's Degree in Instructional Technology. Rachelle serves as President of the ISTE Teacher Education Network and the Communications Chair for the ISTE Mobile Learning Network. She is the author of 'In Other Words: Quotes that Push Our Thinking," "The Future is Now: Looking Back to Move Ahead," published by Edugladiators, "Unconventional Ways to Thrive in EDU" and "Chart A New Course (ISTE)."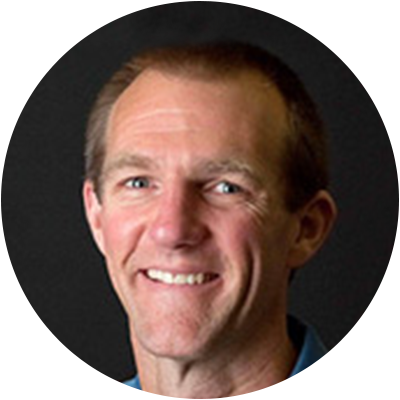 Reuben Hoffman
@reubenhoffman
PBL Resource Teacher, San Diego Unified School District San Diego, CA
Reuben Hoffman is the PBL Resource Teacher in San Diego Unified School District, collaborating with and supporting interdisciplinary PBL projects. He is recognized as a Google for Education Certified Trainer and Google Certified Innovator. As a WeVideo Ambassador, Reuben promotes the idea of providing all students opportunities for digital storytelling.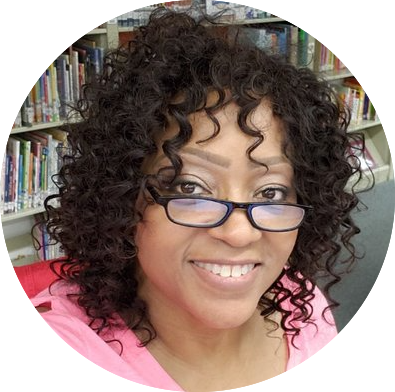 Rhonda Jenkins
@luv2teachtech
Library Media Center Director at Kendall Elementary School in Naperville, Illinois
Rhonda has been an educator for over 20 years. She's taught fifth grade, third grade, high school and now she's a school librarian. She absolutely loves everything technology related! She is dedicated to being a life-long learner, her three Masters degrees can attest to that, and she still challenges herself to learn something new. She is also a Google Certified Trainer. She's always willing to freely share what she knows and is excited to figure out solutions to problems.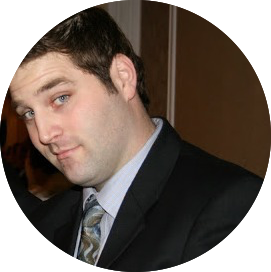 Rob McElroy
@edtechmac
Assistant Director and Tech Intergration, Younghoon Elementary, Seoul, South Korea
Rob is a passionate and hardworking educator who loves to bring new tech tools to both teachers and students. He believes that teachers need to instill in their students a flexible approach towards EdTech to find the right tool to get the job done. Rob loves to speak to teachers all around Asia to show them that they need to keep ahead of the curve to best lead their students into the future.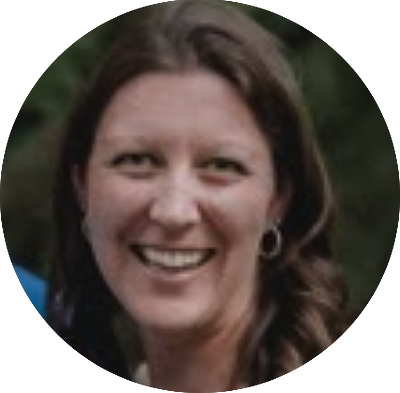 Rochelle Maynard
@rlmaynard7
Middle School Principal/District Technology Integrationist MVAO Community School District Mapleton Iowa
Rochelle is a Middle School Principal and District Technology Integrationist at Maple Valley Anthon-Oto Community School District. Rochelle is an avid user and promoter of WeVideo, which she utilizes as a Google Trainer. She is passionate about integrating rigorous, relevant and meaningful technology experiences into PK-12 classrooms.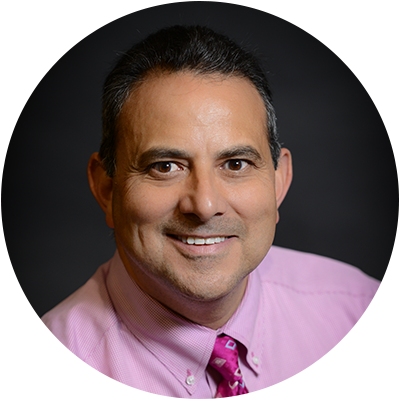 Dr. Roland Rios
@drrios
Director of Technology, Ft. Sam Houston Independent School District San Antonio, Texas
During his nearly 30 year career in education, Dr. Roland Rios has been a math teacher, high school assistant principal, and middle and high school principal. He also serves as Past-President of the Texas Computer Education Association. In 2012, he was named the "TCEA Technology Administrator of the Year" for Texas and was also named one of TechSmith's "20 to Watch in Educational Technology" for the U.S.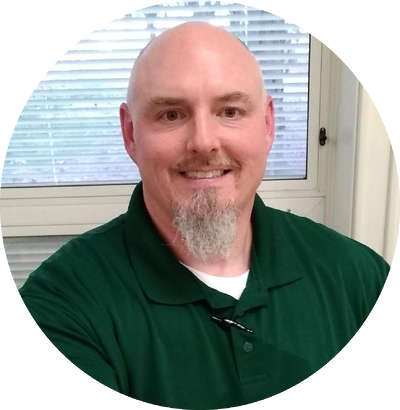 Ronald Nober
@nober_techclass
STEAM Teacher, Southampton Township Schools, Southampton, New Jersey
Ron has an interest in design thinking, the Sustainable Development Goals (SDGs), Entrepreneurship, and creativity in the classroom. Ron believes today, more than ever, our students have the ability to be "game-changers." Using tools like WeVideo students can have their message heard in a professional way. He believes that students can help lead the way for social and global change through activism, social entrepreneurship, and the power and positive use of technology and social media.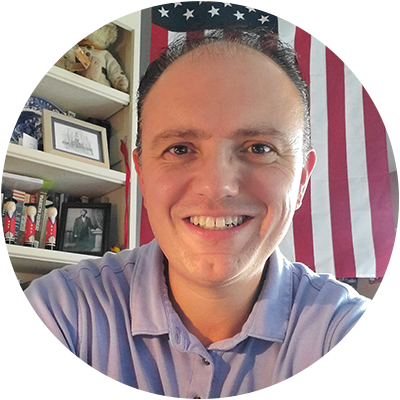 Dr. Ronald Kotlik
@CanisiusEdTech
History Teacher, Clarence High School Clarence, NY
Dr. Ronald Kotlik teaches courses in American Military History, and the Civil War and is passionate about technology In addition to his History teaching, Ron is a Professor and Program Director of the Education Technologies Program at Canisius College (Buffalo, NY). Ron has presented at several education technology conferences on technology tools for Digital Storytelling with WeVideo, Virtual Reality in the Classroom with Google Cardboard, and numerous additional topics.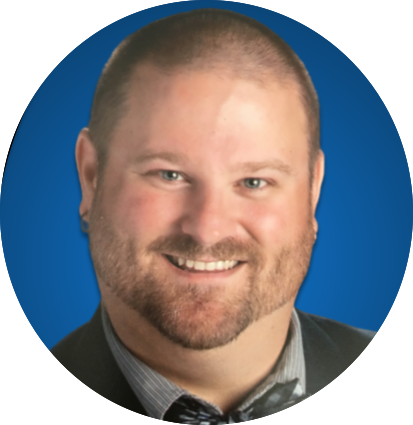 Ryan Adams
@ RyanAdamsDDSB
Educational Technology Coach Durham District School Board Ontario Canada
In his 16-year teaching career Ryan has always had a passion for finding meaningful and engaging ways to incorporate technology into the classroom. In his spare time, he enjoys spending time with his wife and two children in the outdoors by hiking, canoeing and camping.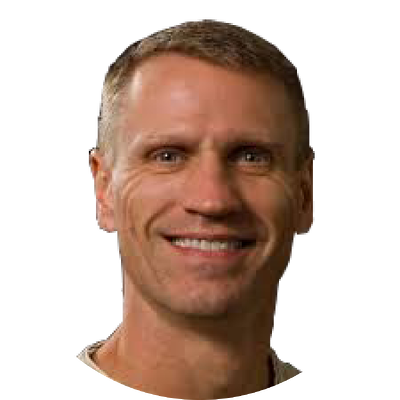 Ryan Corris
@ RyanCorris
Innovation Specialist Lakota Local Schools Liberty Twp Ohio
Just finishing up his 29th year in education, Ryan is a strong proponent of the purposeful use of digital tools for learning. As a Google Certified Educator and Trainer, Canvas Advocate, CK-12 Certified Educator, and Makerbot Curriculum Creator and Operator, Ryan often creates videos for training others and WeVideo is his tool of choice. Ryan has also presented on a variety of topics at regional, state, and national conferences and trained teachers and students in his district to use WeVideo.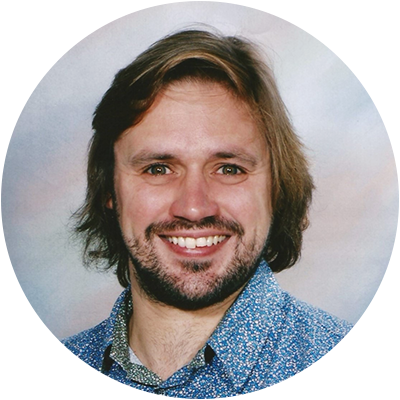 Ryan Gornall
@ryangornall13
Visual and Performing Arts Teacher, Primary Education, Colegio Palacio de Granda Asturias, Spain
Ryan Gornall worked previously as an Actor in Educational Theatre for EFL students. It was natural that when he started teaching at Palacio de Granda, he was asked to teach Performing Arts. Ryan was already enthusiastic about creating videos, incorporating them into Theatre productions, as well as other projects within the school. In 2015, Palacio de Granda adopted G-Suite for Education, with 1:1 chromebooks, eventually becoming a Google Reference School in 2019.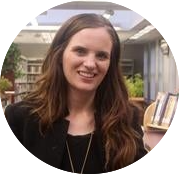 Sara Bright
@ saralizbright
Sara Bright, Principal, Burnet Hill Elementary School, Livingston, NJ
Sara is currently an elementary principal in NJ with 16 years of experience in elementary education. As a former elementary school teacher and Literacy Coach, Sara is passionate about using technology to enhance teaching and learning while building community. She has led PD on Flipped Classrooms, Blended Learning, and Twitter, and uses WeVideo to highlight students and educators throughout her school community.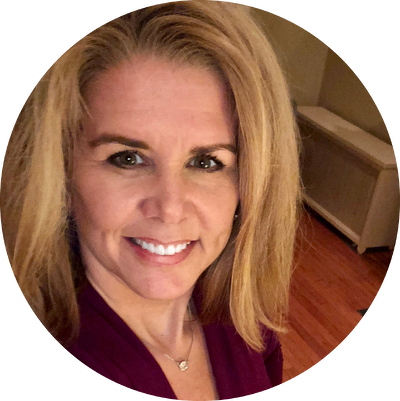 Sara Kemp
@shorewoodrips
Library Media Specialist at Shorewood School District Wisconsin
Sara Kemp is a creative, and driven educator who is inspired by students leading their charge by innovation and developing their voices. Using today's latest media tools, she is forever hooking students to give them a platform to share those voices.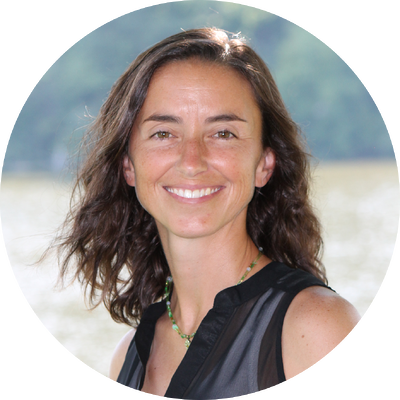 Sara Kiefer
@ kiefersj
Technology Integration Specialist Ross Local School District Ohio
Sarah Kiefer is a Technology Integration Specialist for the Ross Local Schools & Google Certified Innovator, Trainer, & Educator. She is a big believer & supporter of using technology to inspire and move education forward. Her blog www.TechYouCanDo.com heavily focuses on practical ways to use technology in your classroom.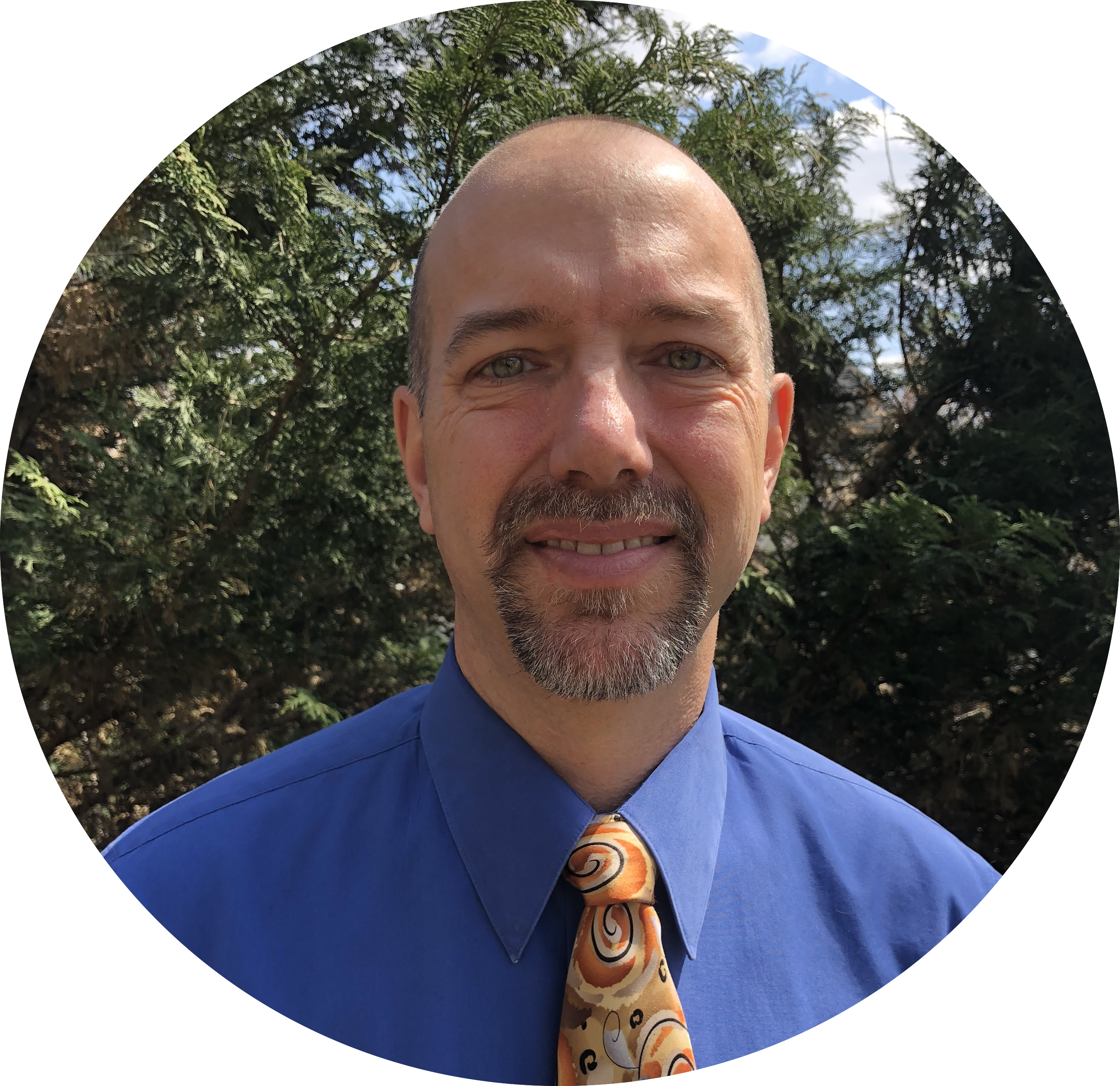 Scott Lewis
@ScottLewisITC
Instructional Technology Coach, Millbrook HS/Frederick County Public Schools, Winchester, VA
Scott is an Instructional Technology Coach dedicated to having his teachers and students collaborate, explore, and create. He is a CoSN Certified Educational Technology Leader and a Hapara Champion Trainer.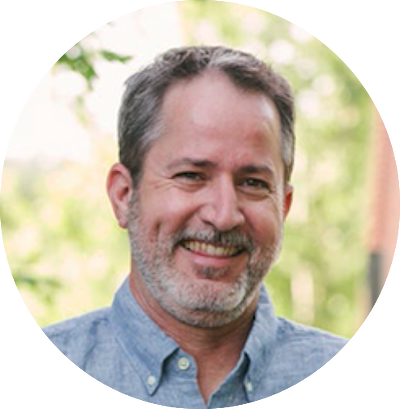 Sean Williams
@seani
Director of Instructional Technology for Ledyard Public Schools Connecticut
Sean is a Positive Change Agent living in Connecticut. He loves incorporating technology in the classroom and is a big fan of Google. Sean works with fellow teachers to incorporate technology in a meaningful way to their lessons to improve teaching and learning across the US and Canada, occasionally traveling to other international locations.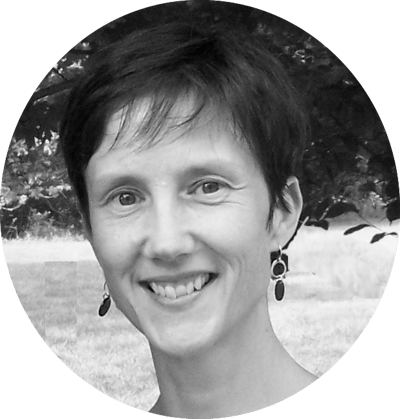 Sharon Nelson
@snelso01
Instructional Technology Support Specialist & FCS Teacher Ithaca City School District New York
Sharon co-teaches Family Consumer Science to 6th graders and is an Instructional Technology Support Specialist for the ICSD. Sharon is a Level 1 Google Certified Educator, a Seesaw Ambassador, a Screencastify Genius and she is working diligently during her personal time to complete the Google IT Support Professional Certificate program and learn coding with Google's Grasshopper program.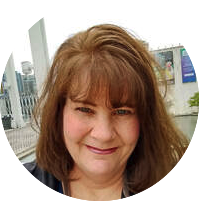 Sheilagh Flanagan Dicicco
@SheilaghFlanag1
Teacher Mountain View Middle School / Bremerton School District Washington
After serving ten years as her elementary school's technology integration specialist, Sheilagh is returning to the classroom to teach 6th grade science. She believes that relationships are key to creating a positive, enriching learning environment. She strives to create a classroom rich in creativity and student choice where students have a variety of way to demonstrate their learning.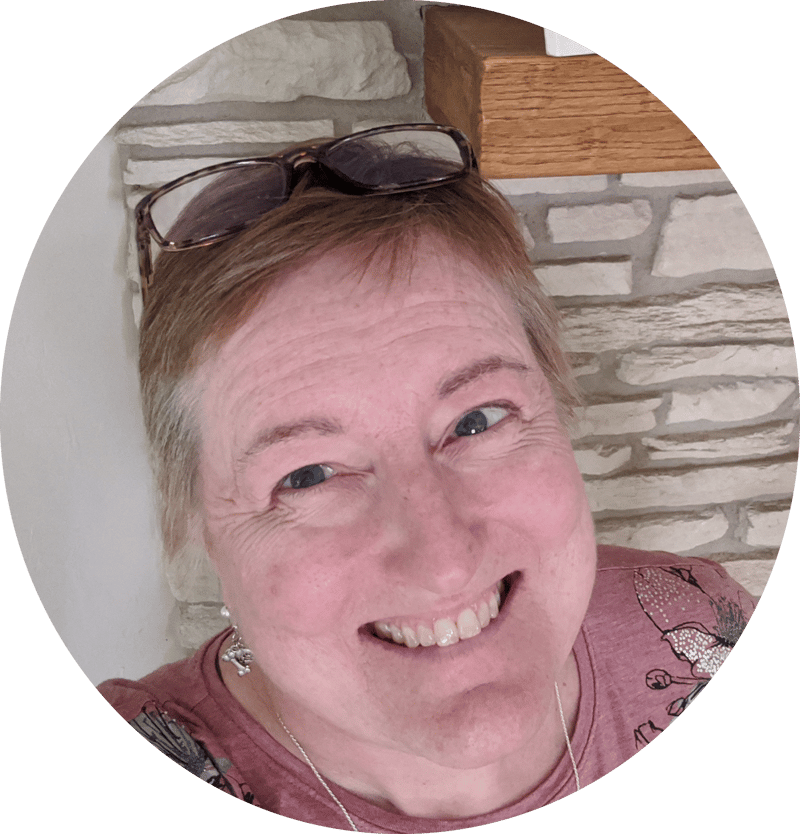 Shelly Karstens
@MissK_librarian
Library Media Specialist, Green Bay Area Public Schools
Shelly Karstens has been in education for over 30 years. She was an elementary teacher for many years. She is a Library Media Specialist at an arts integrated school. She is an Arts Integration Specialist along with a Discovery Education Ambassador. Using green screen is a favorite with the students in her school.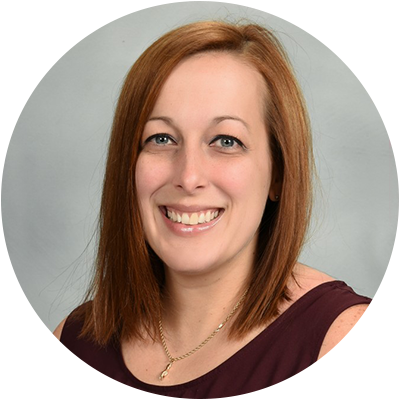 Stacy Huber
@huberstacy6
Special Education and Language Arts Teacher, Phillipsburg Middle School Phillipsburg, NJ
As a special education teacher, Stacy Huber has worked at various levels within her district. She began working with WeVideo when her district's Technology PLC, which she has been an active member of for the past four years, was asked to pilot the program in the classroom. She also uses WeVideo to edit staff development videos and tutorials. Stacy is a Google Certified Educator (level two) and a Common Sense Educator.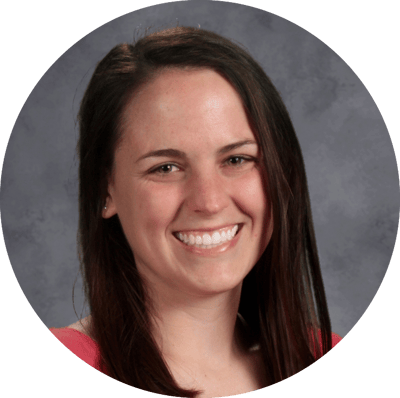 Stephanie Howell
@mrshowell24
Middle School Instructional Technology Coordinator, Pickerington Schools, Ohio

Stephanie has taught special education in 5th grade at Diley Middle School and as an Independent Provider for individuals with Special Needs and as an One-On-One Aide at Forest Rose School. She has volunteered and worked in the Special Education field since 2006. Stephanie has spoken at conferences such as PLSD Innovation conference, ISTE, ITIP and OETC and her most recent achievements are being apart of the team named ISTE's Distinguished District, WOSU Leadership Award, a Google Innovator, and PLSD's Innovative Leader award. Stephanie has a masters in Curriculum and Instruction and Educational Leadership.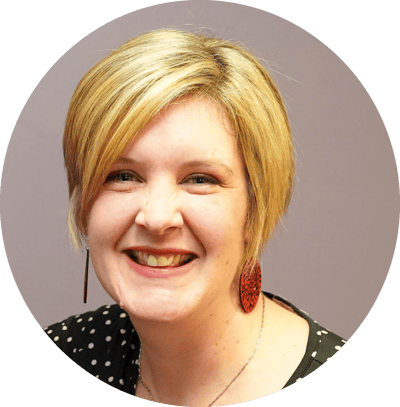 Stephanie Pearson
@TheSPearson
Learning Technology Consultant Ottawa Catholic School Board Ottawa ON Canada
Steph is an engagement, education, and technology expert. She has experience in the International Baccalaureate Middle Years Program. She has taught Board of Studies Curriculum, New South Wales, Australia and a Post Graduate Certificate in Education from Glasgow, Scotland.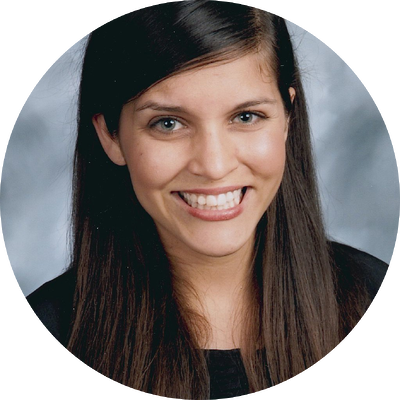 Stephanie Sukow
@Steph_Sukow
Instructional Coach and Teacher Cary-Grove High School, District 155 Illinois
Steph is a high school speech teacher and instructional coach who believes in amplifying student voice and choice. She is passionate about the meaningful use of educational technology and enhancing student communication skills face-to-face and across digital platforms. Steph loves working with students and teachers to create engaging and memorable learning experiences.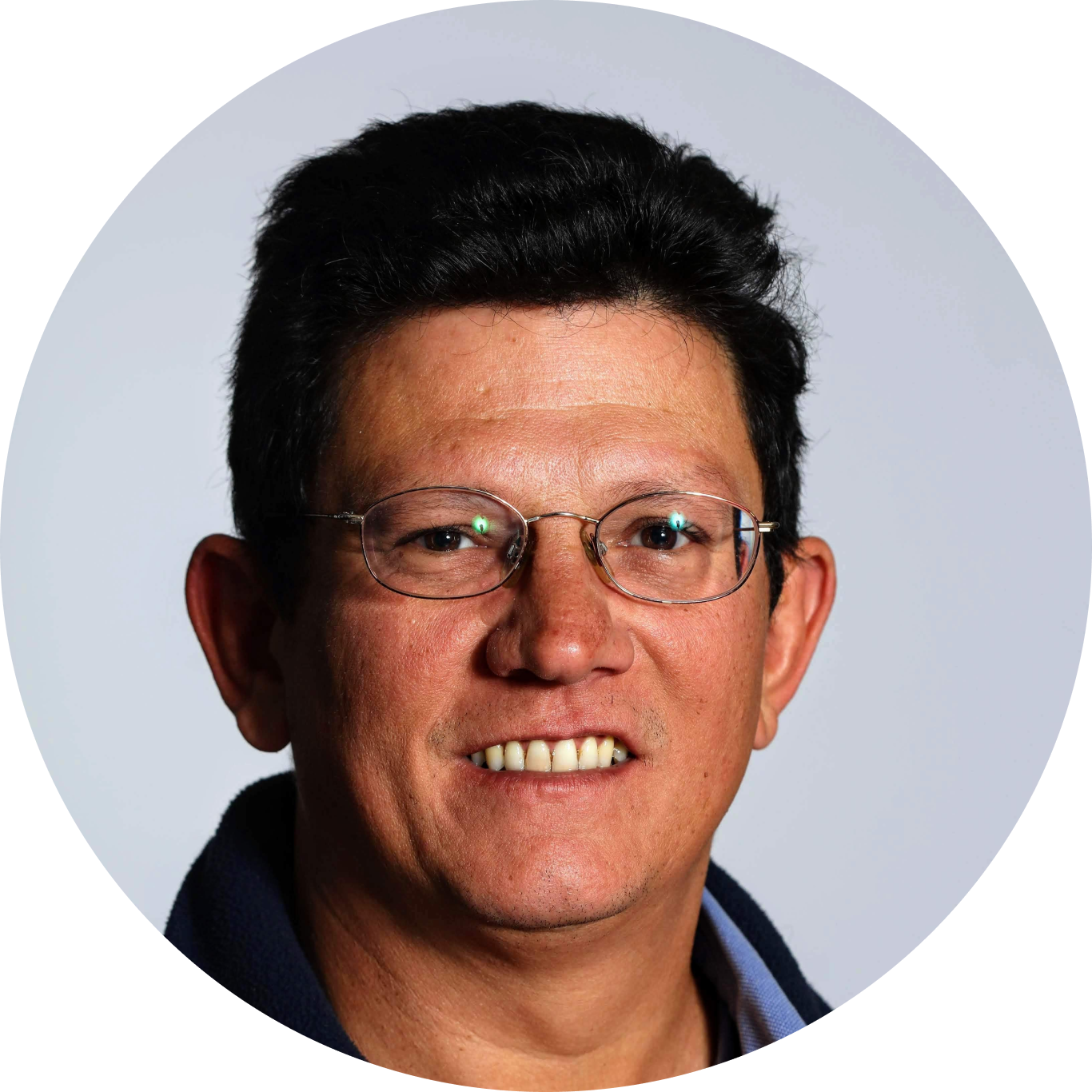 Toby Doncaster
@TobyDoncaster
Edutech Learning Coach/English Teacher West London College Ashford United Kingdom
An enthusiastic edutech geek and English teacher to young adults in the UK, Toby discovered a passion for making videos a year ago. Since then, he has created tutorials, a wellbeing channel and motivational talks to his learners. He is keen to share his learning and expertise and would like to see more teachers and learners engage in the video-making process.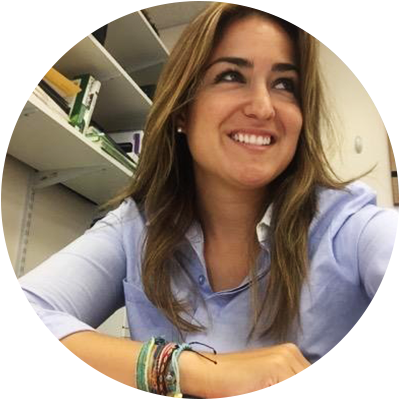 Valeria Rodriguez
@ValeriaTeaches
STEAM Team, St.Stephen's Episcopal Day School Miami, FL
Valeria Rodriguez is passionate about infusing the classroom with creativity, technology, science, and good vibes. She began teaching while serving as a Peace Corps Volunteer (Sustainable Agriculture Sector) in Panama. Since 2013, she has been a classroom science teacher in the states, having taught Environmental, Earth & Space, and Biomedical Life Science. As an educator who is constantly trying to iterate ways to transform learning, she has found that using WeVideo in her classroom is a powerful & effective way to captivate her audience, empower students with tools they will need & can use throughout their lives, and help her students shift from being content consumers to content creators.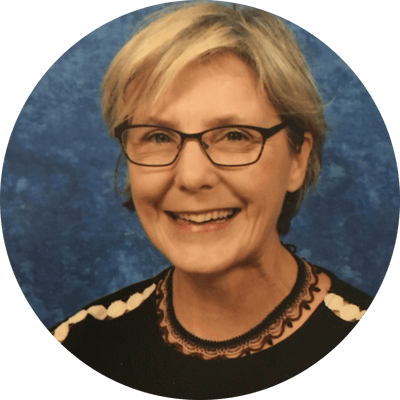 Whitney Kaulbach
@WhitneyKaulbach
Educator (Pre-K - 8) Saudi Aramco Expatriate Schools Dhahran Saudi Arabia
Her first priority in education is knowing what students want to learn and how to shape the learning to embrace it. A public school teacher, she holds a Masters in reading and literacy and 20+ years teaching social studies & AP world history. Whitney & her husband, also an educator, shifted to international teaching in order to teach in diverse communities.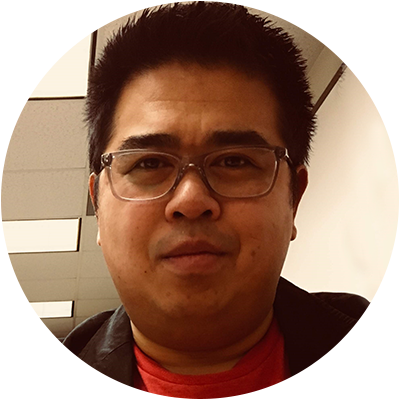 Xay Saysana
@MrSaysana
Innovation Coach, Buffalo Trail Public Schools Wainwright, Alberta, Canada
Xay Saysana loves supporting all learners in his school district. He is continually amazed at how a little encouragement can leave lasting impressions in classrooms. Xay is a Google Certified Educator & Administrator, Hapara Champion Trainer, WeVideo Ambassador, and Tynker Blue Ribbon Educator. He is dedicated to lifelong learning and finding ways to support all students.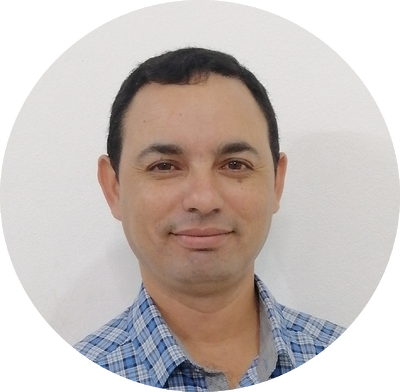 Youssef Ayoub
@YoussefA_edu
Computer Science Teacher, Al Mohammadia High School in Morocco
Youssef has been teaching more than 15 years, he is a Microsoft Innovator Educator Expert, MIE Master trainer, Ambassador of Wakelet, Book Creator, Cospaces edu, CleaverBooks, Flipgrid. He teaches in public high schools. He started to work with global projects integrating technology in the classroom and giving students access to quality of education developing 21st century skills.