Green screen video editor
Easily change backgrounds with WeVideo's green screen video editor. Just use the chroma key tool and upload your own photo or video background — or pick from 1M+ stock assets!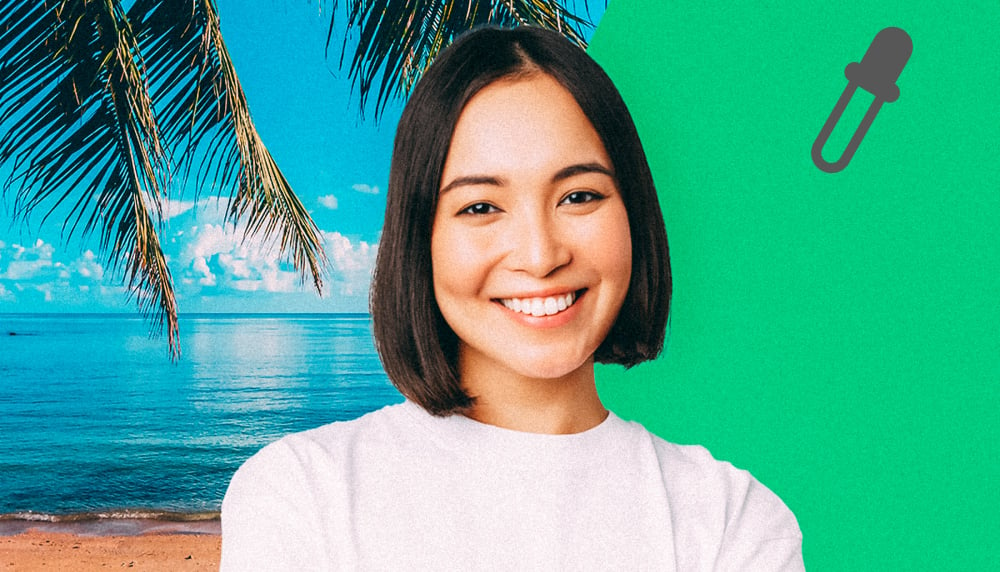 Green screen assets you can plug + play
Don't have your own green screen footage? No problem! We've got plenty of green screen video clips to choose from.

For a studio-quality video set in literally any location, grab your favorite green screen clip and then replace the background with any footage — ours or yours! Over 1M photo and video options give you a picture-perfect background, every time.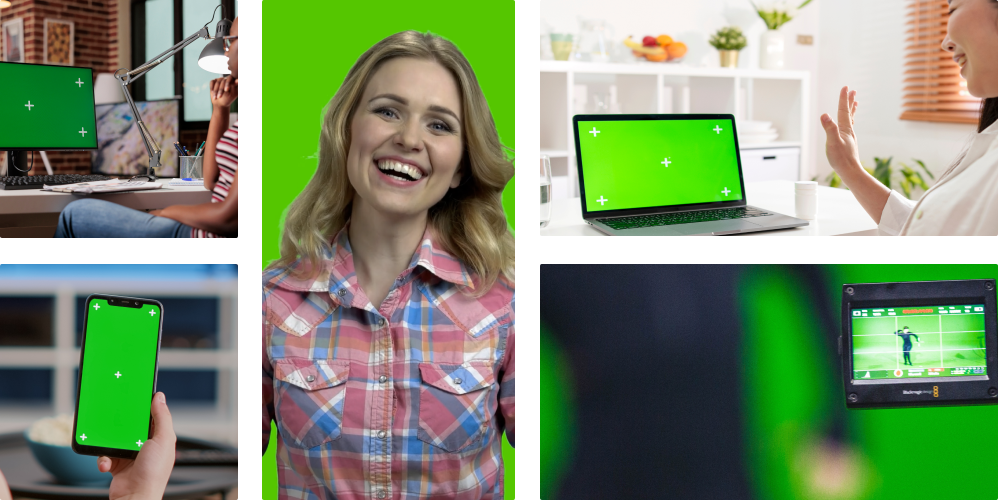 Amplify messages with the right background
Skip those pricey on-location shoots and expensive cameras. With just a little green, you can make BIG things happen in WeVideo!
Add a branded photo behind your product promos. "Film" your school projects anywhere in the world. Make webinars more helpful with explainer videos in the background. No matter the background, it's easy with green screen.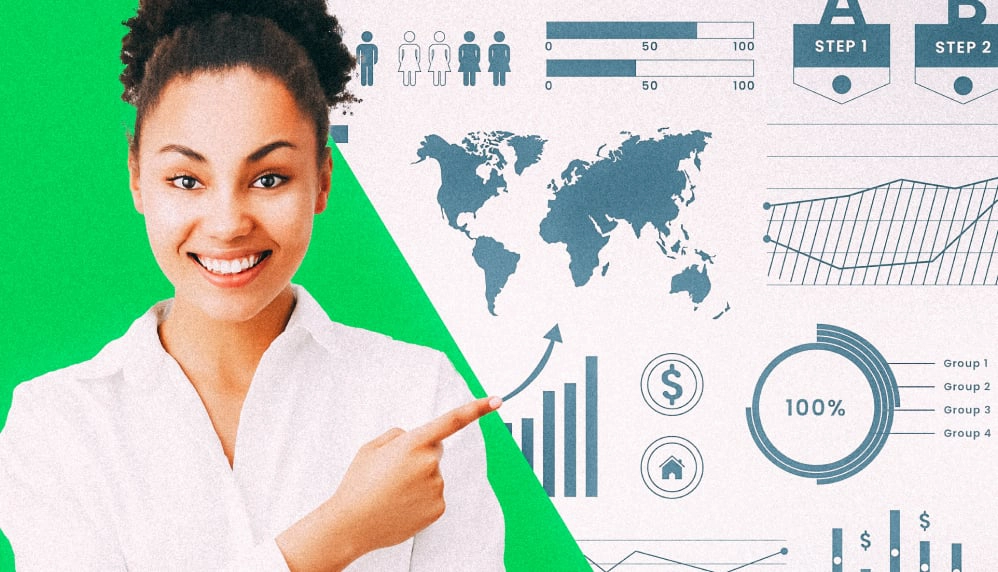 Easily resize your video for all the socials
Want to share your video on Instagram? Facebook? Your living room TV? No matter where, WeVideo has a format or aspect ratio perfect for any destination.
You only have to set up your green screen background and do your video editing once! Then easily export or repurpose your video into multiple formats with just a few clicks.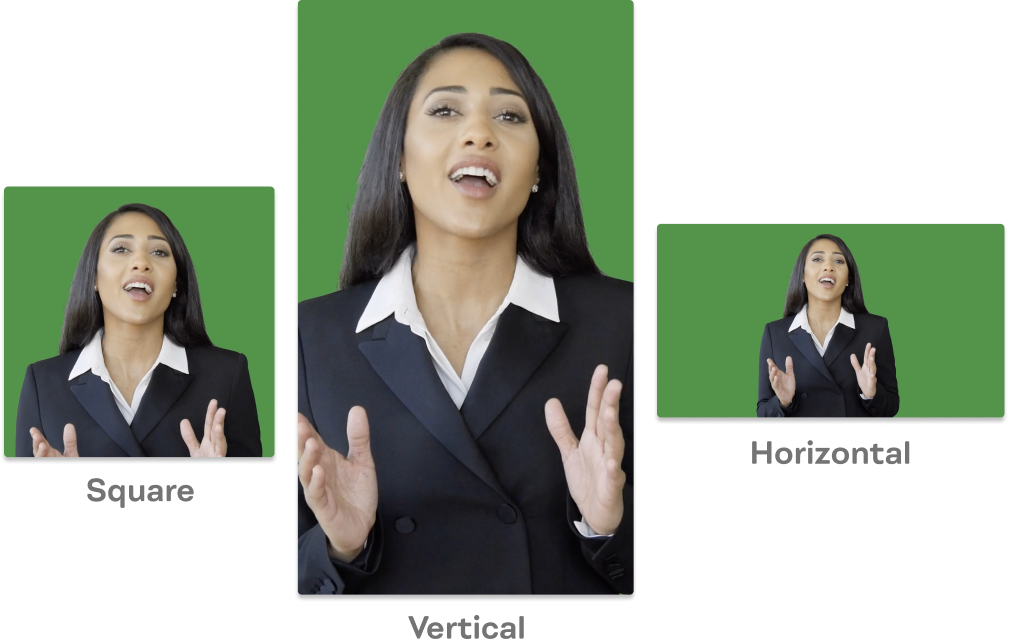 Get the green screen magic on any device
With our video editing software, you can create what you want, where you want. Use our browser-based green screen editor on Mac, PC, Chromebook, or any other desktop device.
If you'd rather take the green on the go, check out our iOS app or Android app. Desktop or app, you can do all your chroma key editing with zero experience.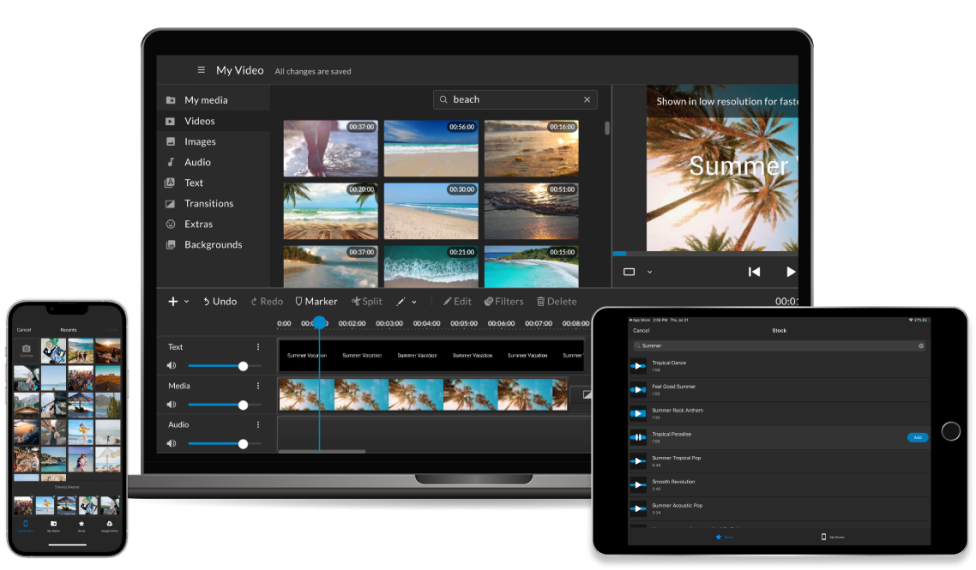 How to create green screen videos in WeVideo
Record in front of any background that is uniformly green. If you don't have a dedicated green screen backdrop, try a green-colored bedsheet or large piece of construction paper.
Import your video file into WeVideo (either via our mobile apps or our browser-based video editor) and drag the clip onto the Timeline.
Double-click on your recorded green screen clip from the Timeline to open the Clip Editor. Click the Keying tab.
Use the eyedropper tool and click anywhere on your green screen footage to apply the green screen effect. If needed, adjust the Sensitivity slider to fine-tune the edges around your subject.
Upload your own background photo or video, or grab one from our video editor's 1M+ assets.
Place your original green screen video on the Video 2 track, and your chosen background photo or clip (of it raining donuts, for example) on the Video 1 track. Done!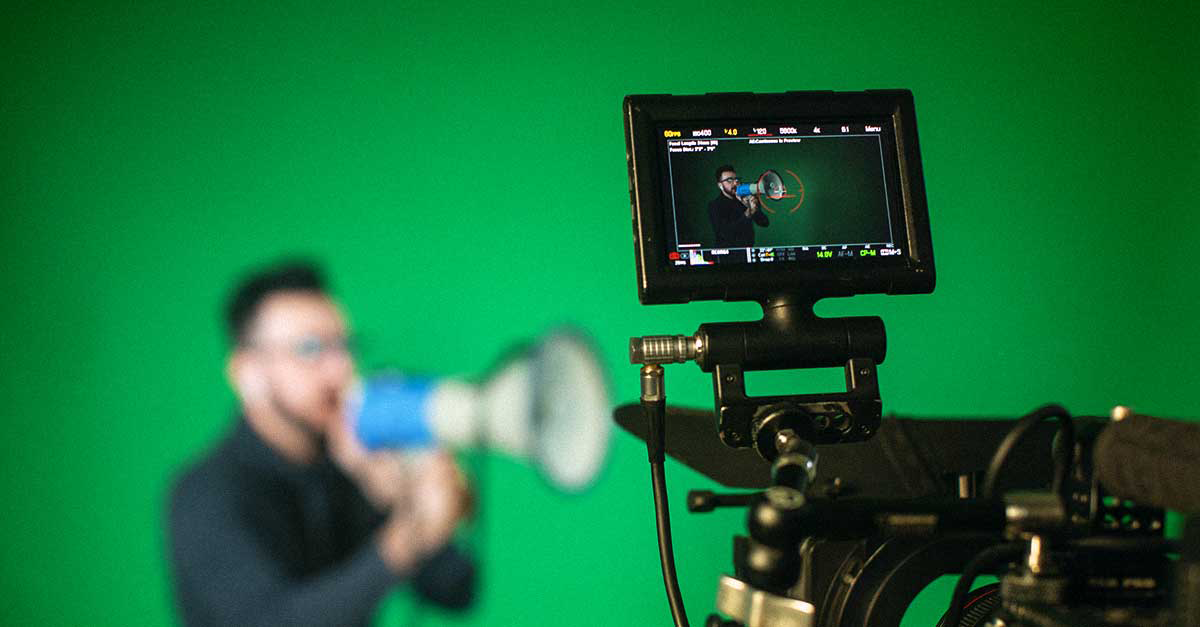 Frequently asked questions
Chroma key (also called "chroma keying" or just "keying" for short) is the technical term for what most of us usually call "green screen." With the chroma key technique, you can set a particular hue to be "keyed out" of camera footage, allowing you to replace it with something else: another color, a pattern, a background image, video footage, etc.
Chroma key used to be reserved for big-budget productions like newscasting and Hollywood movies, but today it's as easy as hopping into our video editor.
The green screen or chroma key technique works by isolating a single color (green) and removing all instances of that color from the footage. If the only use of green is in the background, then — voila! — you have instantly removed the background with no manual video editing.

One thing to keep in mind when editing: because green screen software searches for all instances of the same color, it will remove that color even if it's not technically in the background. That's why you shouldn't wear a green t-shirt to film on a green screen (unless you want your body to be cut out!).
There are a few simple tips to make your green screen video come out better: use even lighting from multiple angles, wear high-contrast colors, and avoid hard lights that cast strong shadows. As much as possible, keep your background screen smooth and free from wrinkles or other surface imperfections.
Beyond the backdrop screen itself, the secret to a professional-looking effect is to use a high-quality editor for the background removal step. WeVideo gives you a big-budget, studio-level result with just a few clicks, and you don't need any video editing or photo editing experience. Try out our video editor for yourself!
It is if you do your editing in WeVideo! Our free plan gives you full access to all our key features including green screen — plus all the fancy post-production editing options like motion titles, animated transitions, royalty-free stock assets, and more.
Upgrade to a paid plan to unlock longer video exports, higher resolutions, and watermark-free files.
Actually, no! Green is the most common color used for the chroma key effect because it's the easiest to isolate from other colors (especially skin tones), which gives you sharper edges and a nicer effect overall. Blue is also frequently used, though "blue screen" doesn't quite have the same ring, does it?

In our browser-based video editor or green screen app, you can actually "key out" any color — not only green. Simply use the built-in color picker to select any color to remove from your footage.