Krishna Menon
Chief Executive Officer
Krishna Menon, the CEO of WeVideo, has been a driving force behind the company's technical achievements and explosive growth since its earliest days. In his role as CEO, Krishna is responsible for guiding overall strategy and running WeVideo's daily operations. His more than 20 years' experience developing video related technologies and products, for both consumers and business applications, made Krishna the ideal choice for the first CTO of WeVideo when he joined the company in 2012. As a result, his vision is indelibly stamped on the innovative foundation that continues to put WeVideo ahead of the field. Krishna has long been highly regarded as an innovator of video technology through his work at recognized industry leaders such as Avid Technology, Pinnacle Systems, Microsoft TV, Avid Sports, and Altus365. Krishna holds a Master's Degree in Electrical and Computer Engineering from the University of Wisconsin.
David Krall
Chairman, Board of Directors
From his position as Chairman of the WeVideo Board of Directors, David Krall provides WeVideo with guidance and advice predicated on more than 30 years' experience focused on market-driven high-tech product development and corporate strategy. He has held key roles at some of the biggest names in video and content creation. David combines the deep acumen of a former CEO, COO and Strategic Advisor to both public and private companies with a strong background in engineering. David is the former CEO of Avid Technology Inc. and was COO of DigiDesign. He is also a former president and COO, and remains Strategic Advisor, for Roku, the maker of America's most popular streaming media player. David currently sits on the Board of Directors of Progress Software Corporation (NASDAQ: PRGS), a leading provider of application infrastructure software for business applications, and Audinate, the leading supplier of media networking solutions to the professional audio industry. David formerly was President and CEO of QSecure Corporation. David received his MBA from Harvard University and his Bachelor's and Master's degrees in electrical engineering and computer science from M.I.T.
Adrien Piro
Chief Product Officer
As Chief Product Officer, Adrien Piro is focused on building customer-centric products that anticipate the customer and market needs, putting impressive technologies at the fingertips of the creator. She has passion for roadmaps, collaboration, and building amazing teams. Adrien brings a wealth of insights with over 15 years of experience in the creative, entertainment, and education industries; she was previously VP of Product at PicMonkey, Lead Producer of Plants vs. Zombies 2 at Electronic Arts, UX Director at PopCap Games, and a grade-school Art Educator. Adrien hails from Seattle, WA where she lives with her family. She graduated from Boston University with a BFA in Graphic Design and an MFA in Studio Art Education.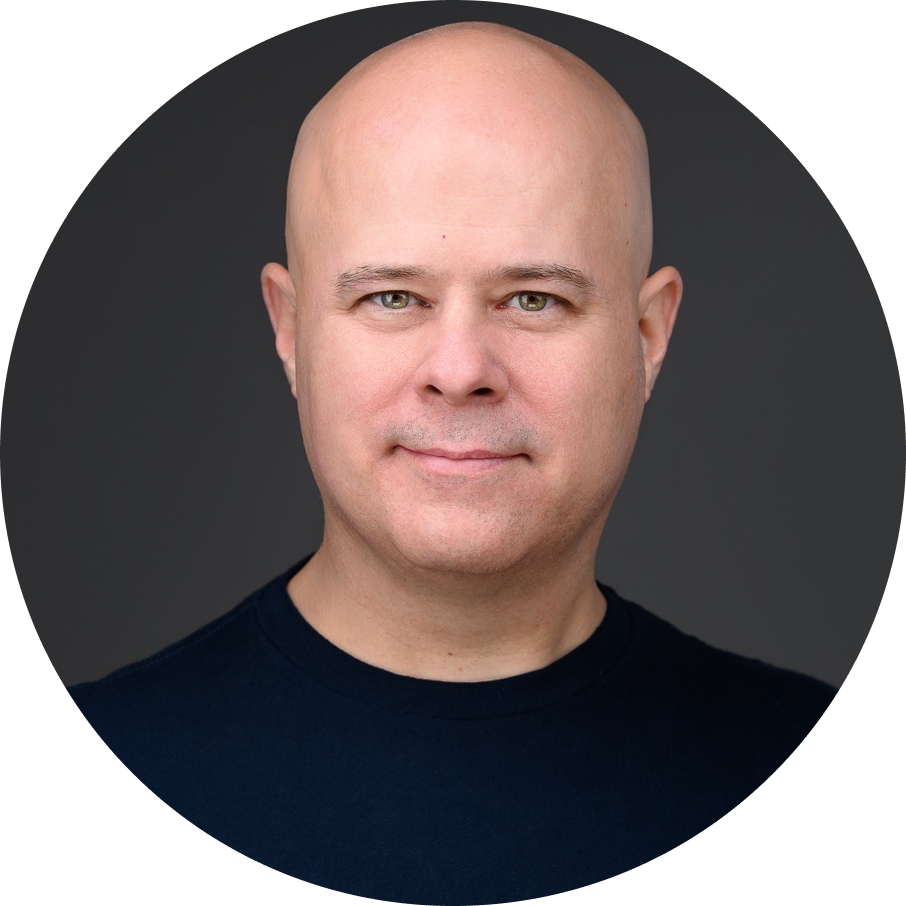 David Laubner
Chief Marketing Officer
An expert in marketing, sales, and ecommerce, David Laubner has held senior roles at Amazon, Fuze, Dassault
Systèmes, The Weather Channel/WSI, and numerous technology startups over the past 20 years. David lives in the Boston area with his wife and two daughters.
David Lahey
Chief Customer Officer
David Lahey is our champion for the customer experience responsible for sales, customer success, and support teams. As an accomplished executive in business software, he has decades of experience in building and scaling global teams. David built his own ERP software company and sold it to Computer Associates (NYSE:CA). He ran global professional services until the company was acquired by Sage (London:SGE), then helped integrate the two businesses, and ultimately became VP, Sales. David's first Silicon Valley gig was with Jobvite, where he grew Customer Success from a team of 4 to 65. The CEO then selected him to become the VP/GM of its international business and Jobvite was ultimately acquired by Private Equity during 2018. His teams have won a total of 6 Stevie Awards, with some of them being three years in a row. David holds a degree in Economics from UCLA.
Lucian Cioroga
Vice President of Engineering
As WeVideo's Head of Engineering, Lucian Cioroga provides invaluable insight and direction based on his experience as a front-end developer and software engineer. Lucian began his career in 2003 as a freelance developer before moving on to Alcatel-Lucent as Front-End Developer. In 2009, he joined EXSWAP where he led the Inspera team and development efforts for several products including the Creaza suite, both of which were building blocks for what would become WeVideo. Later, Lucian worked as a front-end developer for UDIR (Norway's Ministry of Education) and continued his work with Creaza. In 2014, he officially joined WeVideo in a full-time capacity as the lead of the Android team. During his time as the Android team lead, the app garnered high acclaim in the Google Play Store and was short-listed for awards such as New & Noteworthy, Editor's Choice, and Android Excellence. Lucian graduated from the Technical University of Timisoara, one of Romania's top technical universities, with a Bachelor of Computer Science.