A promo video maker for teams
From social posts and ads to product demos and testimonials, use our promo video maker to build awareness and get more sales from your branded video promos.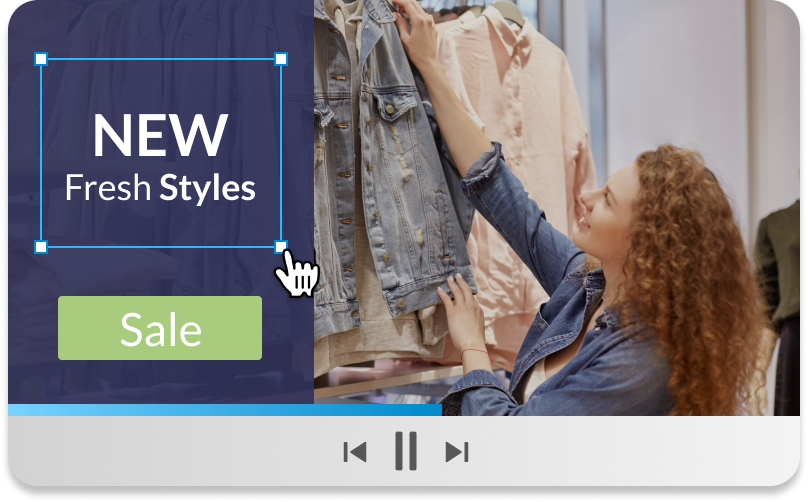 What our customers are saying
"WeVideo gives us the ability to scale our video offerings without extensive staff training or design experience."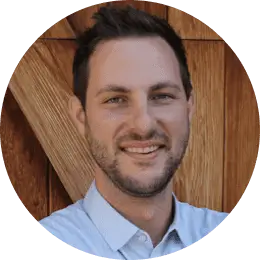 David Tisdale Marketing Director, Vx Group
Why make product promos?
of consumers say they've been convinced by a video to buy a product or service.
of consumers would rather watch a video than read text to learn about a product or service.
of marketers say that video directly increases sales for their business.
All the video promos in the blink of an eye
Stories and Reels that stop the scroll. E-commerce videos that convert. Memorable
product demos
for trade show booths. Quickly create the right product promo for every use case, starting from scratch or streamlining the process with a professionally designed template.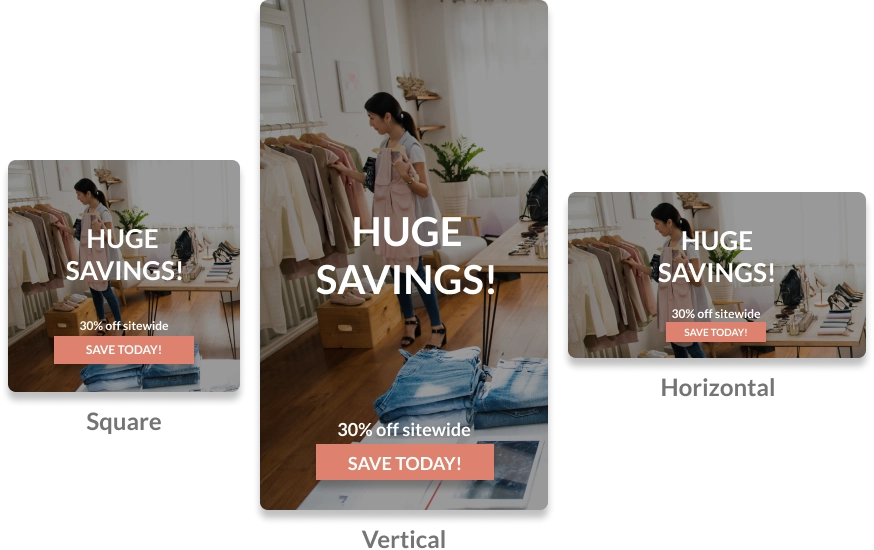 Elevate your product, make more sales
Whether on social media or a keynote stage, video grabs attention better than anything else—especially when product shots are layered with mood-setting music, gorgeous stock assets, animated text, and perfectly timed voiceover.
With 1M+ assets to choose from (plus helpful tools like
green screen
), you've got a pro video studio right in your browser.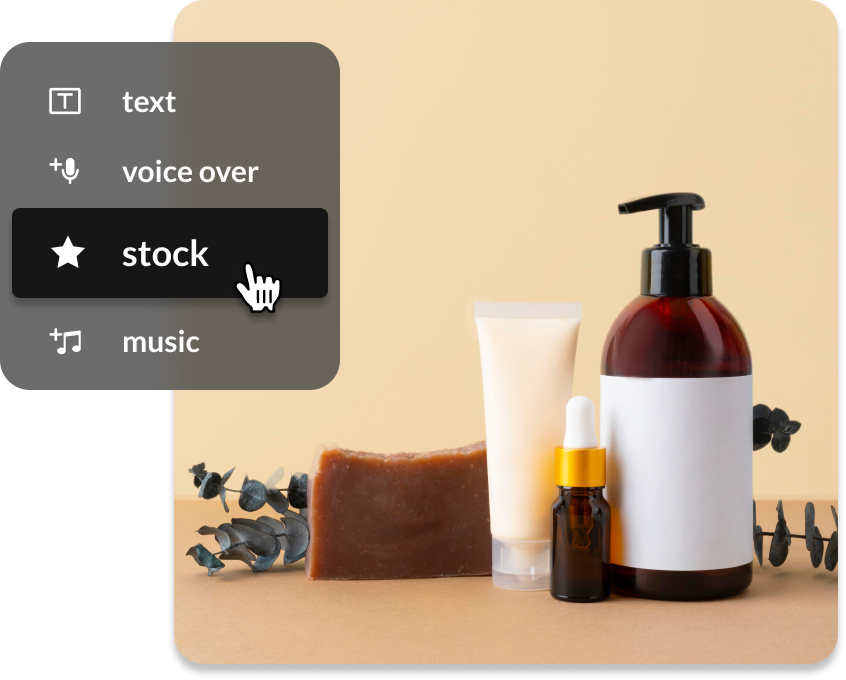 Marketing-approved promos made by anyone
What happens when marketing's plate is full and leadership needs that new product demo or explainer video, like, yesterday? With WeVideo, it's business as usual!
Branded templates, shared cloud libraries, and team collaboration allow anyone to quickly create on-brand product promos. Marketing will thank you (and your bottom line will, too).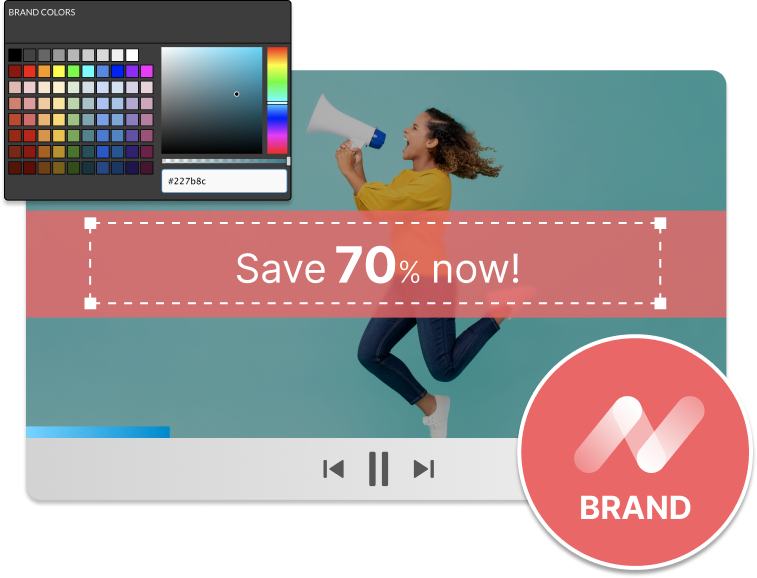 A one-stop shop for promo videos
Video creation tools
Trim, split, combine, and flip clips. Add pro effects like green screen, animation, slow-mo & more.
Screen and webcam recording
Record your screen, webcam, or both for detailed how-tos, webinars, and product demos.
Your assets + ours
Tell the story you want to tell with 1M+ stock images, videos, and music clips.
Interactive training
Drive deeper employee engagement with dozens of choices for interactive assessments and feedback.
Creative flexibility
Create training videos on Mac, Windows, or Chrome. iOS and Android, too.
Enterprise support
Receive dedicated rendering, personal customer support, and bi-annual product training.
Frequently asked questions
Making a promo video is as easy as logging into WeVideo. Start with a professionally designed promo video template or build your own video from scratch. If your company has saved any custom templates, you can start there, too—keeping everything 100% on brand.
To showcase your product, start by uploading your own images or video. Add some stock assets for extra visual interest, and
fade in music clips
to build excitement. (Both are available right from the editor.) Last but not least, throw in some
animated text
with a clear call to action, so viewers know exactly how to buy your product. End with a branded outro, and you're golden!
Completely up to you! Working with video production agencies can cost upwards of $10K per video, while an online promotional video maker like WeVideo is instead priced to fit your business.
WeVideo lets you create promo videos and scale your multimedia marketing without the massive per-video costs. Just sign up for an account, invite team members to collaborate, and create unlimited promo videos in our secure cloud platform.
Want a detailed cost breakdown?
Reach out to our Enterprise team
.
Knowing how to make a promo video is the first step. The next step is making that video really pop. To do that, you need to keep one thing in mind first and foremost: your audience.
In other words, what will your specific audience best respond to? Some audiences (like GenZ TikTokers) may prefer authentic short-form content, while others (like C-suite leadership) may prioritize polished, in-depth explainer videos.
Do some research on your audience and use that data to drive decisions about video style, tone, length, and call to action. Then hop into WeVideo and use green screen, voiceover, and other tools to bring your product promo to life.