Get the most out of WeVideo
Professional development to support successful implementation
WeVideo 101 for teachers
In this workshop, teachers learn the foundations they need to successfully start with WeVideo. We will touch on basic set-up before giving teachers a primer on video editing skills and how to introduce WeVideo to students. Teachers will learn strategies for integrating multimedia creation into daily lessons, including creating and giving feedback on assignments.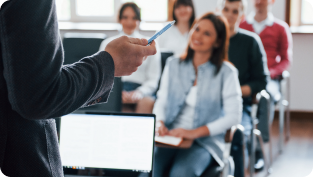 WeVideo 101 for admins
Built to support administrators, this workshop helps setting up and effectively deploying WeVideo to teachers and students. We'll cover the essentials of managing licenses, including user roles and profiles, privacy setting, integrations and domain sync workflows, central content management and organization-level groups.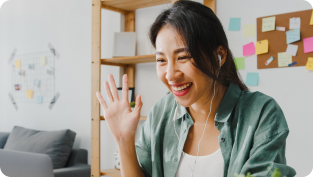 Advanced WeVideo editing
Take your WeVideo implementation to the next level with this workshop on the principles of multi-track editing. Teachers will take a deep dive into more advanced tools like green screen, screencasting, animation, audio boosting and media automation.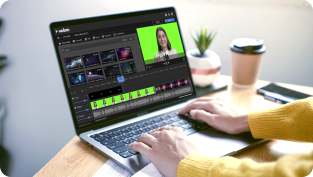 Customized professional learning workshops at your school or district site
$3,000 per day (up to 50 participants)
Live, interactive sessions in a convenient virtual format
$350 per 60-minute session (up to 50 participants)
Explore the WeVideo Academy
Our Academy features on-demand video tutorials on the topics you need most. From basics like account set-up to pro uses like green screen, you'll find the information you want here.