Online video editor
Make your own videos in minutes with our online video editor. Video ads, social media assets, and product demos? Yes. Literally anything else? Also yes.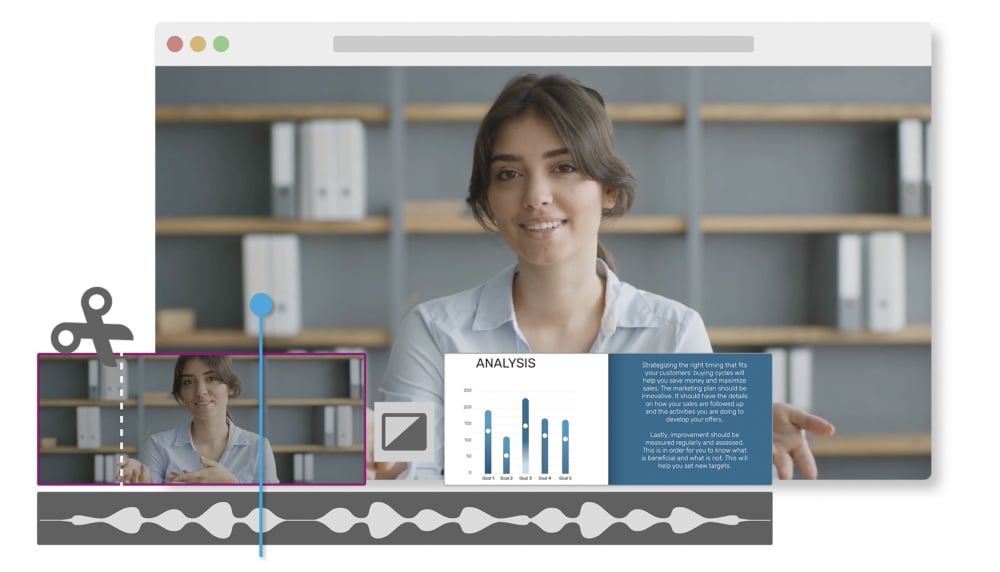 Dozens of pro video templates
Social media videos
Quickly make scroll-stopping videos for popular platforms like YouTube and TikTok.
Marketing videos
Turn static ads and presentations into dynamic video ads, product demos, and explainer videos.
Video memes
Add levity to your brand (and garner a whole lotta laughs) with customizable video meme templates.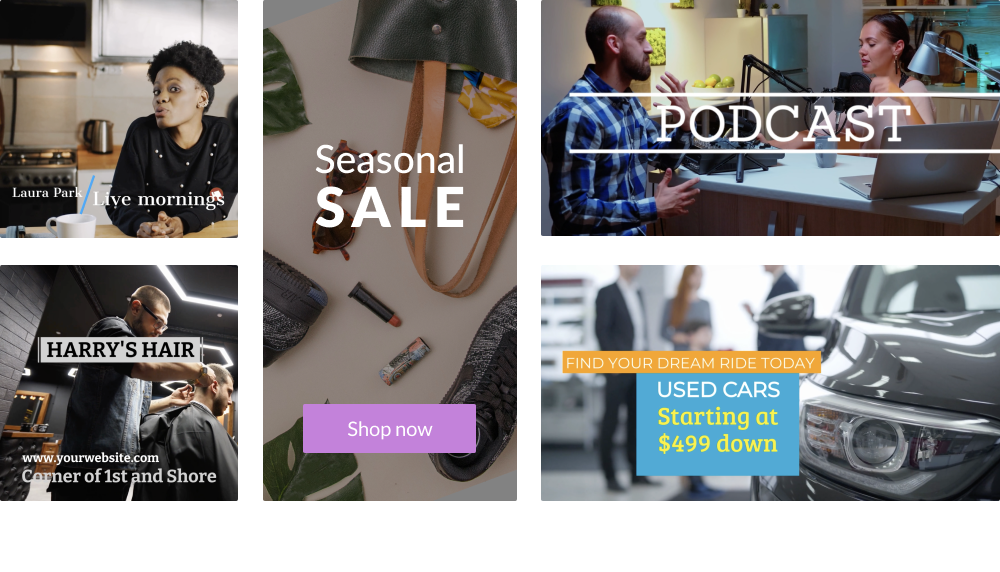 Simple video editing
Edit videos in minutes, not hours
Easy-to-use tools like trim, split, and merge help you get the job done fast.
1M+ stock media clips
Choose from a robust library of copyright-free images, videos, and audio clips.
Add text, music, and voice overs
Guide eyes with motion titles, narrate your story, and evoke emotion with musical effects.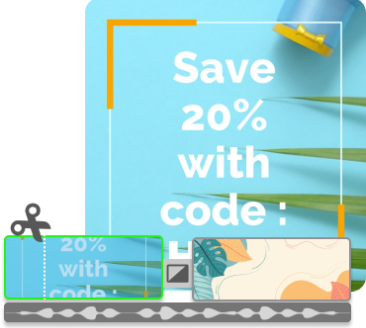 Customize every video
Engage with green screen
Create captivating green screen videos no matter where you are or what budget you have.
Draw eyes with animation
Add linear slides, directional changes, or the infamous Ken Burns effect with simple animation tools.
Screen record for quickfire videos
Make on-the-fly demos, tutorials, and product updates with the screen recorder.