Easily make and share videos on Windows
Bring images to life with the best free video editing software for Windows
Nothing to download or install
As a cloud-based software, you can create and edit videos from anywhere at any time. Plus, there's zero upload wait time with WeVideo Jumpstart™ which means you can create as soon as inspiration hits. Afraid your computer isn't powerful enough? No need to worry. WeVideo's cloud handles all the heavy lifting regardless of the device you use.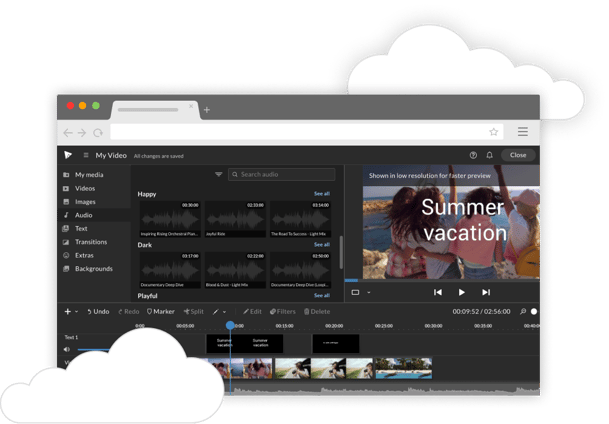 Let your imagination run wild
Pride yourself on being an individual? Want to be a true original? With WeVideo you can create videos unlike anyone else. Customize your creation with emojis, filters, animated text, and more. Choose from themes and transitions to give your movies a professional look.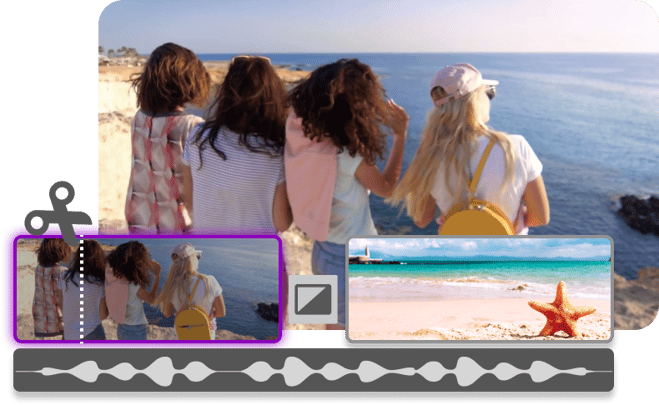 Built-in stock library
Select from over 1 million commercially-licensed video clips, stock images, and music, that will bring your story to life with professional flair. Use content anywhere, forever, without paying each time you publish.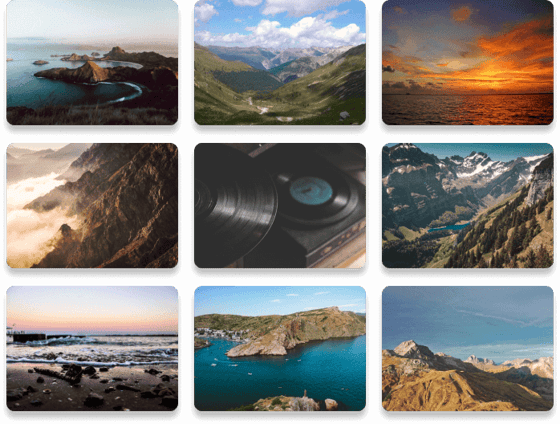 Work from anywhere, anytime
WeVideo isn't just the leading Windows 10 video editor, it works across Macs, PCs, Chrome OS and iOS and Android mobile devices. It doesn't matter if you prefer to create videos on your computer, tablet, or mobile phone, WeVideo makes it a breeze.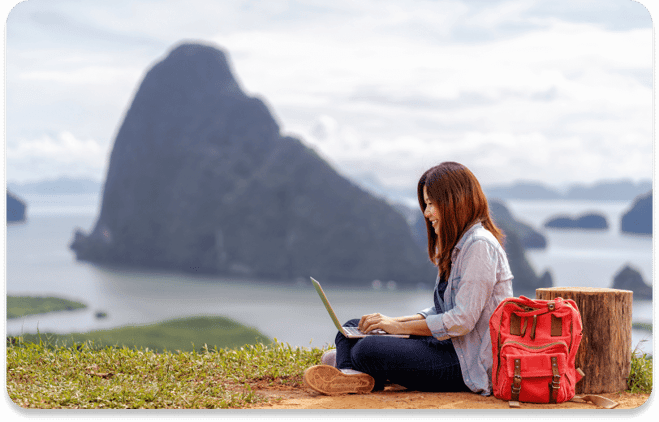 Take social media to another level
Want people to be in awe of your videos on social media? Create videos that stand out on Instagram, Facebook and more with the help of WeVideo. Choose a format (square, horizontal or vertical) best suited for your desired channel, create once and instantly repurpose your video for any platform.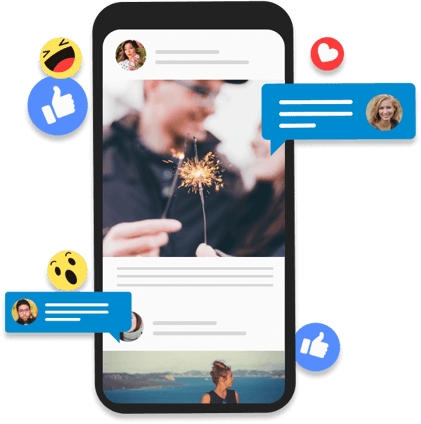 Make your first video for free