Engage every student through creativity
Multimedia creation that's easy and fun. All grades. All subjects.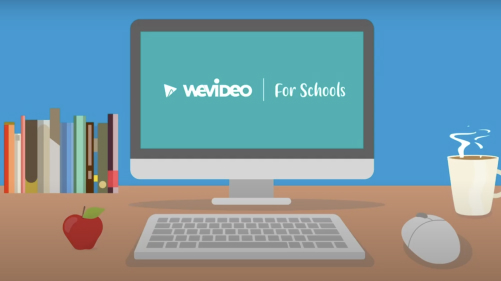 WeVideo is the essential creative app that drives deeper learning and student engagement. With WeVideo, teachers can create engaging projects while helping students deepen their knowledge through the creative process.
Building bright futures
We're on a mission to empower students to discover their voice and make an impact in the world. By using multimedia in the classroom, students develop collaboration, critical thinking, creative and problem-solving skills.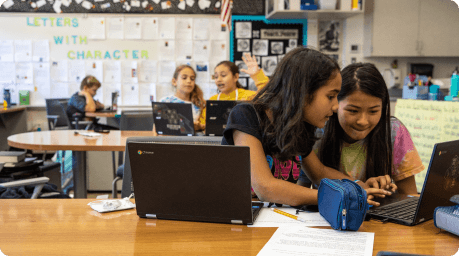 Empowering educators
WeVideo gives teachers practical, fun and effective teaching tools. Teachers can create multimedia content tailored to their lessons, assess student learning within the app, and foster connections in any learning setting.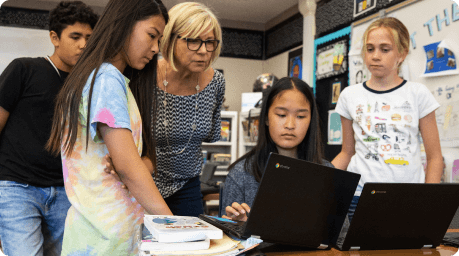 Trusted by school districts around the world





Easy to deploy and completely cloud-based, WeVideo helps districts of all sizes meet their goals. Compatible with your existing tech, WeVideo drives deeper learning and engagement across grade levels and subjects.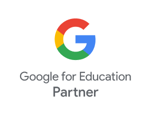 Proudly partnering
At WeVideo, we believe in the power of community. Through partnerships and technology integrations, we can impact the educational experience in a positive, meaningful and forward-thinking way. Our doors are open to partners who are eager to join our mission of inspiring students to share their voice and make an impact with video.
Chromebook's best friend
WeVideo is proud to be the one and only video product selected for inclusion in Google's Creative Bundle for Chromebooks.
Bring it! Tools for deeper learning in your district
We'd love to speak to you about specific ways WeVideo for Schools can benefit your district.