Teacher resources » Interactive diorama
Overview
Students create shoebox dioramas to illustrate the summary of a book or their understanding of themes, plot, setting, or characters in three dimensions. Building dioramas helps learners show their thinking visually in 3D and allows for students to make deeper connections to content.
In this activity, students will create an interactive diorama using the power of video. Whether creating a traditional diorama and building an interactive narration, or building a full scale diorama in which the characters, setting, or themes of your book come to life, video offers a fun and engaging dimension to the traditional diorama project.
Keywords: ELA, STEM, Collaboration
Good for: Individual work or teams, creative expression
Grade level: K-12
Skill level: Intermediate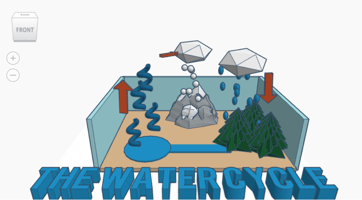 Student Instructions
Copy and paste the information below directly into the description box when creating your student assignment, or, use it as inspiration to make your own!
In your group, create and film your version of a diorama that represents your comprehension and understanding of your book, concept or other topic. The scene can include the setting of your story, its characters, or represent a part of the plot you want your classmates to see. If you are illustrating a science or historical concept, make sure your diorama includes everything you need to explain it to your classmates! After you have created your diorama you will film and explain the various parts of what you created. Be sure that each team member contributes to the narration.