Add text to videos
No video experience? No problem! WeVideo makes it easy to add text – like subtitles and captions – to any video in minutes.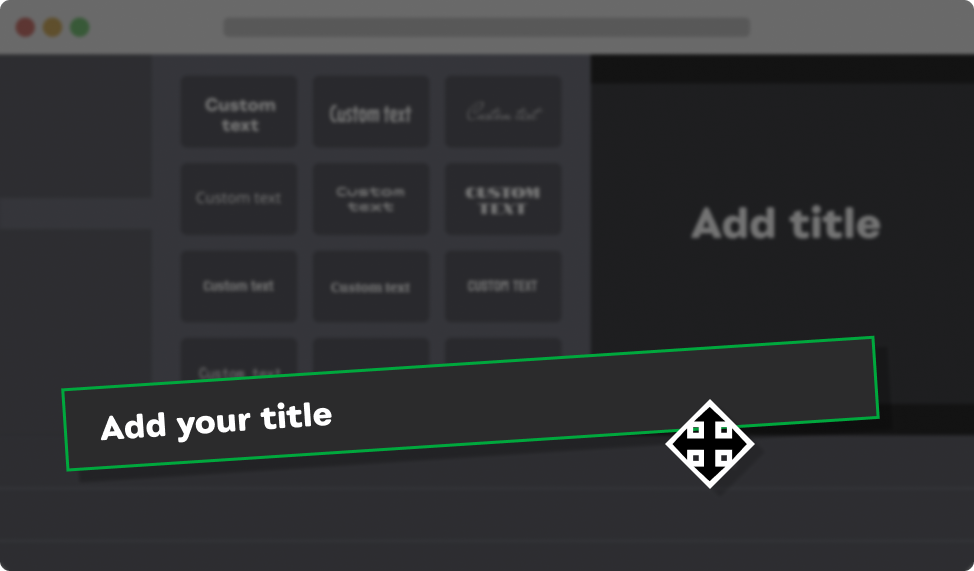 How to add text to videos
Click
Import
to upload the video you want to add text to from social sites, your own device or from our stock library. Videos must be one of these
supported video types
. File size may be limited depending on the storage availability of your plan.
Select the Text folder to start. Then, choose either Titles, Captions, Multi-line, Seasonal or Special text. You can click See all to browse through any of those categories to find the right type of text to add to your video.
After you've added text and customized it to fit your narrative, it's finally time to export your video. Click Finish, give your video a title, select its resolution and download destination, then export!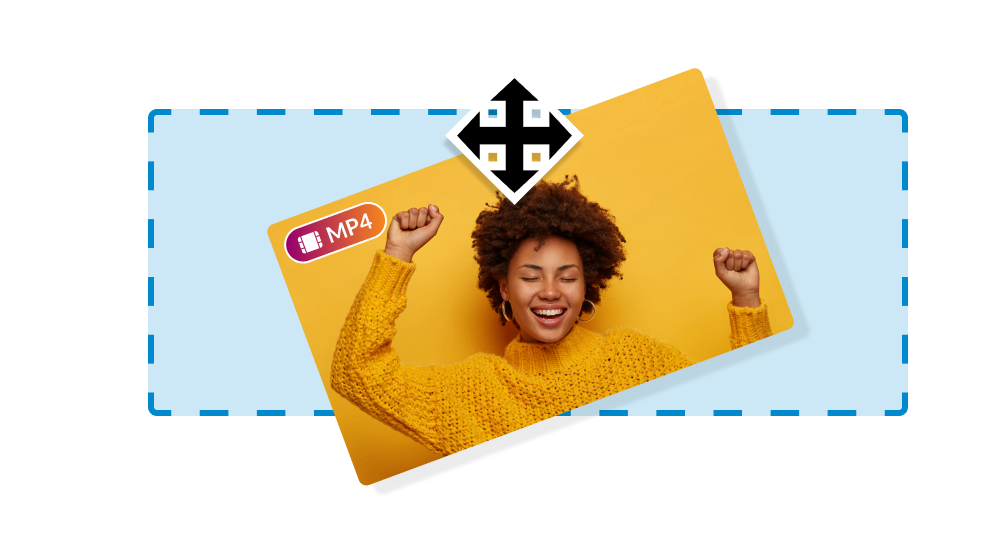 Why add text to videos with WeVideo?
Add text to video for free
Optimizing your video with text to fit your needs can help draw in viewers and turn them into customers. Remember to not only add text but customize the style, font and duration easily to fit your brand.
Caption animation
With WeVideo you get access to motion titles. This is a way to animate text in and out of your videos with ease. You can adjust the scale and position plus you control when your text animates on and how long it stays on screen.
Put the action in CTA
Create CTAs within your video for product pages, social media and more! It's a great way to showcase your brand on social media and lead prospective customers to your marketing pages.
Access stock media
With WeVideo you gain access to stock video media. Depending on your plan, you'll have upwards of over 1M stock media files. Edit, trim, put in effects and add as much text as you'd like.
Do it in the cloud
WeVideo is a cloud-based editing software, which means no need to download software. All you need is a working browser to add text to video for free. It's all in the cloud.
Share it on social
WeVideo also makes it easy to download your video and upload it directly to any of your social media channels like YouTube, Facebook, Instagram or Twitter.
Ready to add text to your videos?
Spoiler alert – adding text to your videos is just the start! With WeVideo, you can easily customize video content however you want. Did we mention that you can get started for free?
Frequently asked questions
There are a lot of various video editors available, but WeVideo makes it easy for anyone to add text to their videos quickly, even with very little experience. Choose your video or select one from our stock file. Click to add text, select the type and edit it to your liking.
Yes. With WeVideo, you can edit and style your text however you like. We recommend choosing a font and color that best matches your branding elements.
Adding text to a GIF is just as easy as adding text to a video. When you're exporting your edit, choose the Export as GIF option. With WeVideo it's that easy.
WeVideo supports AIF, MP3, M4A, OGG, WAV and WMA audio files and 3GP, 3GPP, AVI, DIVX, DV, FLV, M4V, MJPEG, MKV, MOD, MOV, MP4, MPEG, MPG, M2TS, MTS, MXF, OGV, WEBM and WMV video files.