Just a few clicks and it's on TikTok
Resize to fit and share with TikTok Video Editor. No apps to download and no experience needed.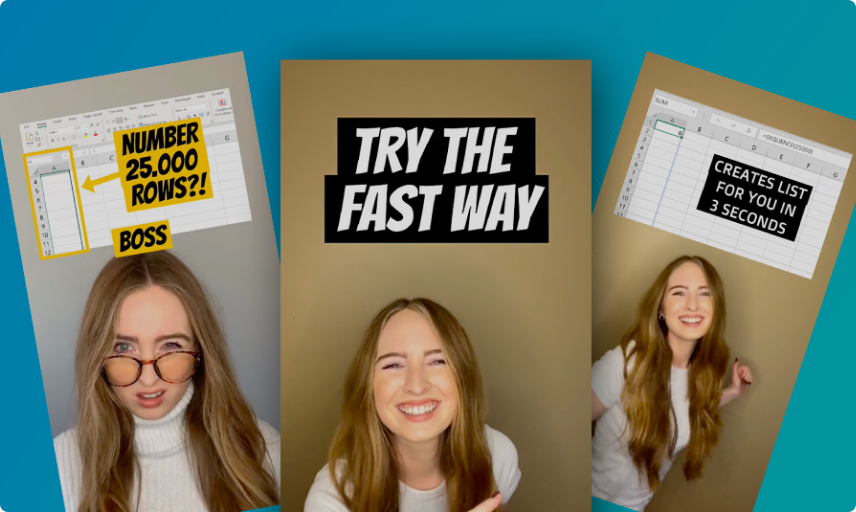 How about some videos to help build your TikTok video expertise
Skating Vibes
See how the smooth music track, use of slo-mo, slow dissolves and fun text blocks project a cool, laid-back Summer skating vibe.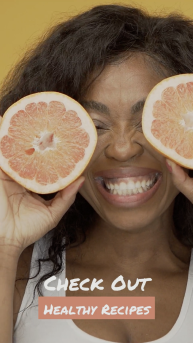 Recipes
Minimal editing in this clip takes a serious title and contrasts that with a playful expression and quirky use of fruit props.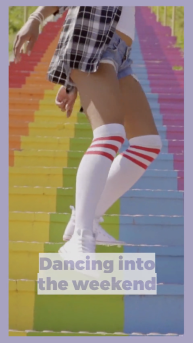 Dancing Weekend
See how the semi-transparent text block still reveals some fancy footwork while showcasing the topic with a fancy title.
How to make engaging TikTok videos with WeVideo
Upload your photos & video clips
Start from scratch or with a video template. Add your own photos and videos, then drag and drop to the editor. Easy!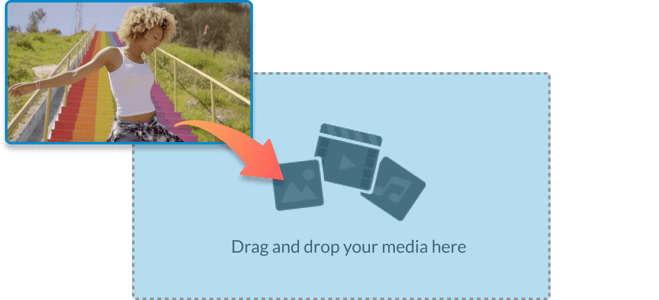 Customize your video
Add your own logo or branding. Add custom text. Choose music and stock footage from our library. Whether you keep it simple or customize every detail, WeVideo TikTok editor makes it look great.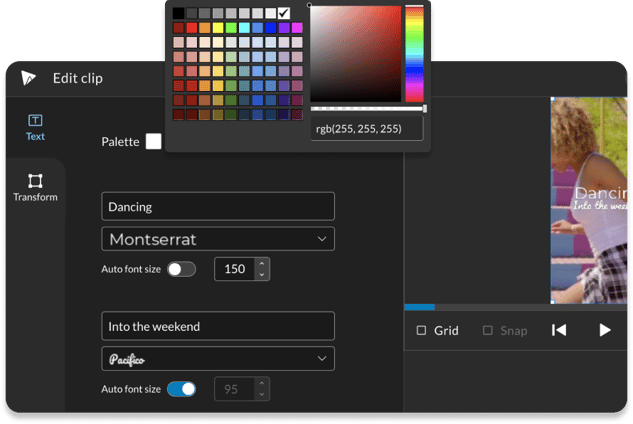 Download & Publish Your TikTok Video
Once your video is finished, choose your resolution and download to save it. You can post your video on TikTok or directly on your website.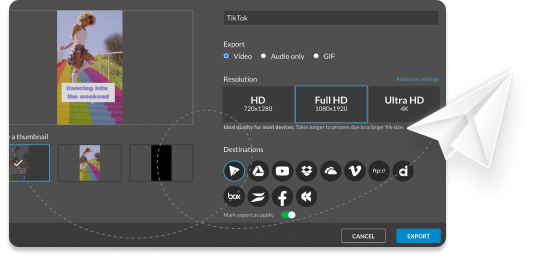 Why use the WeVideo TikTok Video Editor?
Apply video effects
Select video effects to make your video shine, like picture-in-picture, green screen, animation and create non-scrolling TikTok videos.
Tiktok aspect ratio
Easily resize any video to fit TikTok's 9:16 aspect ratio. Our TikTok video editor helps you with vertical video templates made for social media.
Mix and transition
Use any video transitions to fade audio in/out, mix in sound effects, or add background music to enhance the audio track.
Add text and music
Add flair and make your video more polished by choosing motion titles and music from our extensive library of stock assets.
Voiceovers
Easily create a voiceover using our webcam recording tools in the video editor.
Edit any video from any device
From PC, Mac, or in the browser you can edit any video file type (including MP4, MOV, AVI, WEBM, WMV, and more!)
On the Blog
Need help planning your TikTok video marketing strategy?
Check out our blog for everything you need to know about engaging your audience and converting customers.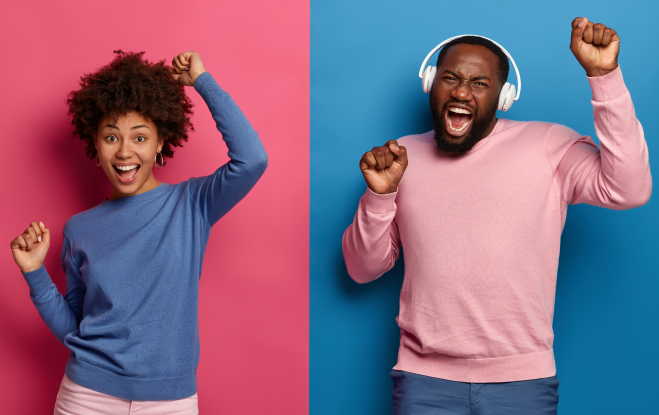 Frequently asked questions
There are many options, and WeVideo is great because it's easy to use with no editing experience and offers lots of templates and stock libraries.
TikTok videos are presented in a vertical format (9:16 ratio – 1080x1920). File formats supported are .mp4 and .mov files. Ads can also be .avi and .gif files. WeVideo also offers properly formatted templates to make it easy.
TikTok videos can be 5s to 60s in length and the file size varies depending on resolution, effects and other factors. Video file size can be up to 287.6 MB for iOS or 72 MB for Android.
It's fast and easy to add text using either the TikTok app (link to ??) or the WeVideo editor (link to blog).