Your mission: learn how to make a slow motion video (or maybe do the exact opposite…). That's cool. Using intentional effects in marketing videos is a surefire way to boost engagement and have your audience craving more.
Not to mention, adding a slow motion effect in post-production is wonderfully easy. Whether it's slowing down your videos or speeding 'em up, we'll show you how to do both in our online video editor, plus provide some tips on when to slllooow thiiiiingsssss dooooooown.
Make a slow motion video in 5 steps
No need to fumble with less-than-stellar slow-mo video editing apps or curse the skies as you try and navigate an Adobe product. Just:
Start a new project

in WeVideo

.
Upload footage and drag it onto your

Timeline

.
Select your clip and open the Clip editor (pencil icon). Use the Slow / Fast motion tab to adjust your speed.
Need to edit further? Perfect. Customize as you wish with

easy-to-use editing tools

,

text

,

music

,

transitions

& more.
Download and share with your audience!
Read on for the full tutorial.
Step 1: Start a new project

In WeVideo, click Create new > Video, then select whether to use our full featured editor or a simplified version for quick edits.
Step 2: Upload your footage

Click Import and choose where to upload your media from. Pull from your computer, or import from social sites like Google Drive, Facebook, Box, Dropbox, or OneDrive.
Need footage? Our easy-to-use video editor has over a million royalty-free stock assets at-the-ready. Take your pick!
In order to edit media, drag your desired clips onto the Video 1 section of your Timeline.
Step 3: Open the Clip editor and adjust speed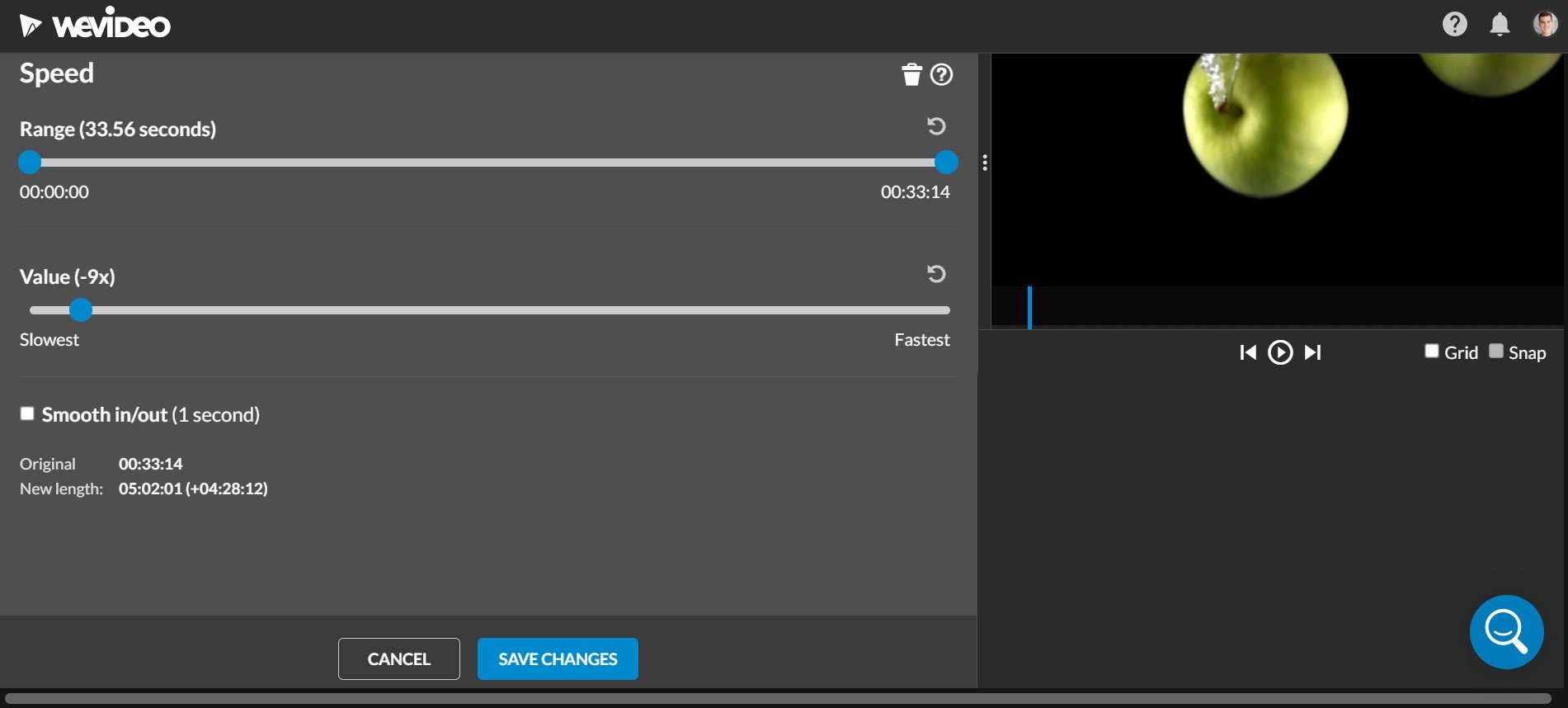 Now comes the fun part. Select your clip and open the Clip editor (pencil icon). Use the Slow / Fast motion tab to adjust your speed.
How slow or fast do you want things? Use the Value slider to make your video up to 10 times slower or faster. If you'd only like a section of your video to be slowed down or sped up, use the Range slider to specify.
When you're all done, click Save changes to put things into motion (pun intended). Note that your clip will now be either shorter or longer on your Timeline.
Pro tip: Check the Smooth in/out box to introduce a one-second transition into your slowed down (or sped up) video. This'll create fluidity instead of an abrupt change of speed. Of course, if abrupt is what you're after, then go for it.
Step 4: Customize further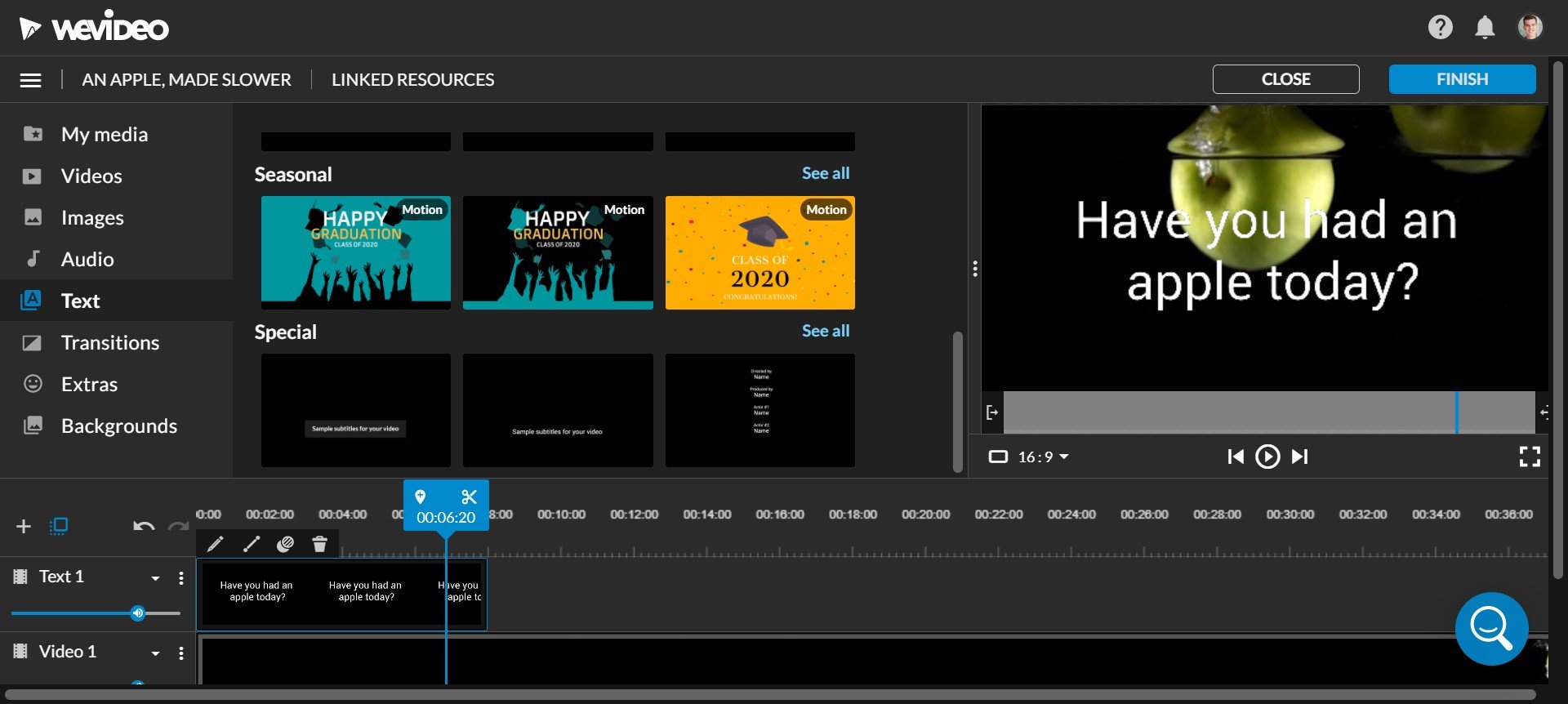 The great thing about the WeVideo editor is that it offers MUCH more than just video speed tools. Customize your video's look however you want:
Step 5: Download & share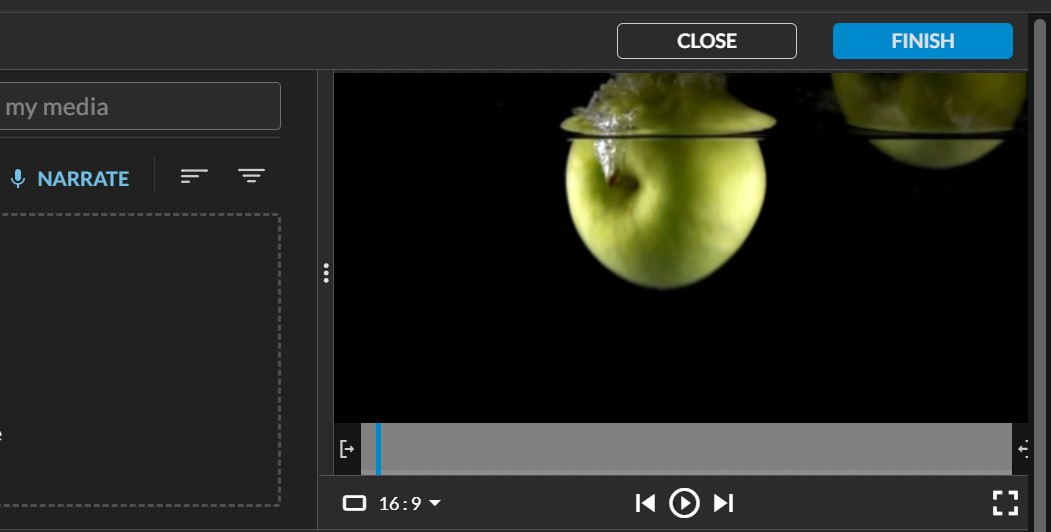 Once you're all set, click the blue Finish button to export your work. You'll be prompted to title the project (if you haven't already) and then select:
3 ways to use slow motion in videos
While there might never be too much cowbell, there definitely can be too much slow motion. A few lasting ways to use it:
1. Evoke emotion
Slowing down a video at juuuust the right moment can create an unparalleled emotional swell for viewers. Couple this with music and, well, look out. If your goal is to pull at your audience's heartstrings or introduce tension via an extended moment, then slow motion can help you out.
2. Highlight a product or feature
If you want to emphasize a product or specific product feature, then consider pairing one-part close-up shot with one-part slo-mo. Some complementary explainer text wouldn't hurt.
3. Don't?
We're really not trying to be snarky here, and this probably feels counterintuitive, but again — there is a thing as too much slow motion. So unless you have airtight intentionality behind using it, then consider whether or not there are other ways to tell your story.
Speaking of...
More on visual effects