It's April! You know what that means! Seasonal allergies. That's it. Good old, sniffly nose, red-eye, dry throat allergies.
If you're not one of the millions who suffer from seasonal allergies, lucky you. Also, it's Springtime which means even more opportunities to connect and have some fun with customers.
Want great content for the rest of the year? Download your FREE 2021 Marketing Calendar today!
Here are a few days that you can highlight throughout the month to engage your audience and shine a light on your brand.
10 ways you can get more video views by creating engaging content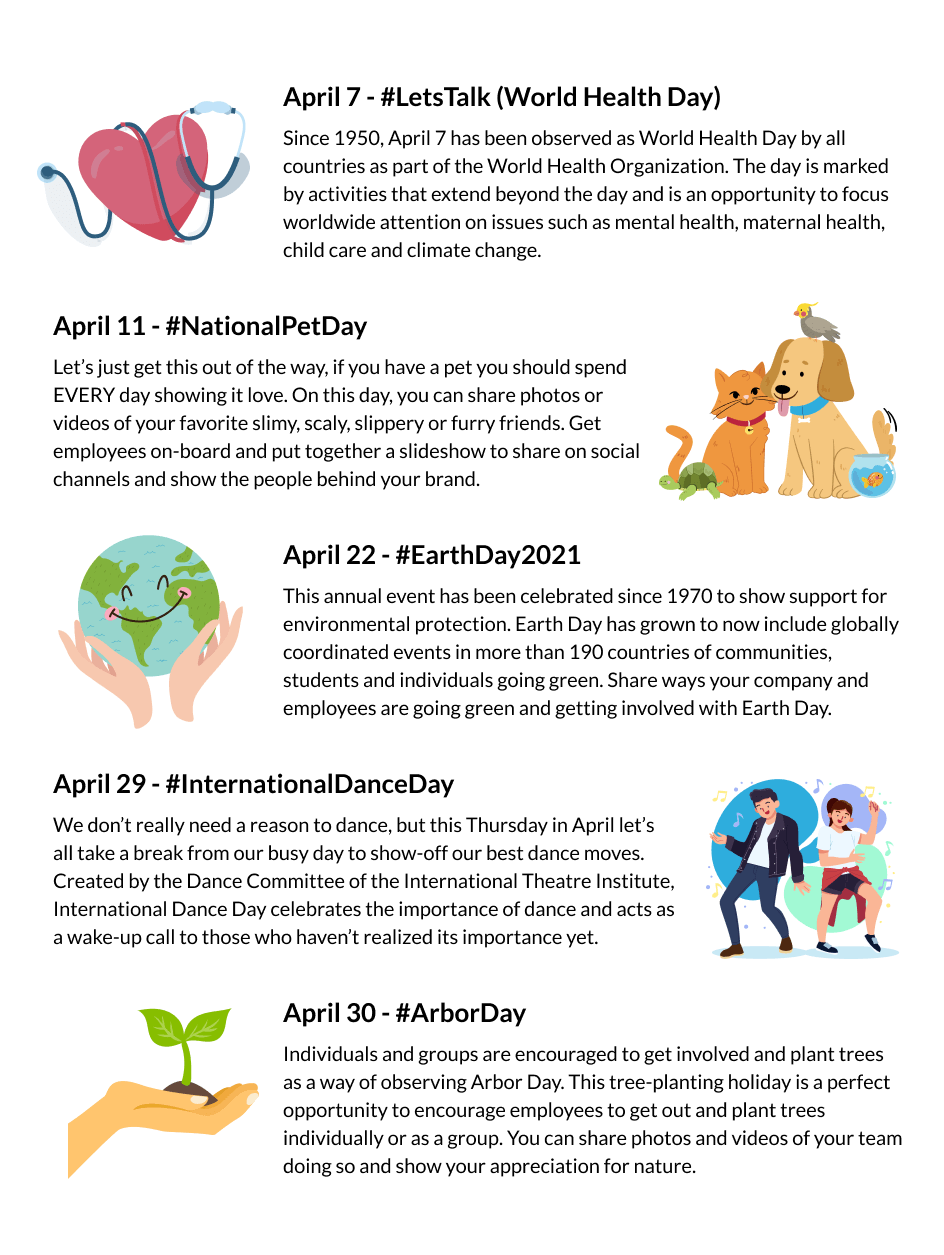 Want more video marketing ideas to make an impact beyond the month of April? Download your FREE marketing calendar now to start planning for a successful remainder of the year!