It's hard to believe that only 10 years ago, online video was still in its infancy. Now it's one of the most powerful tools in a marketer's arsenal and essential when learning how to promote your business.
Videos are so effective that 92% of internet users watch video content each week, which is crazy to think about. If you want to market your business, you need to be using video.
Whether you have been in business for years or you are just starting out, using videos to promote your company can be a great way to reach prospective customers and grow your business.
Not sure where to start? We'll show you the basics of creating videos that promote your business!
The benefits of video in digital marketing campaigns
In an age where people are inundated with information, video is a huge part of any SaaS marketing strategy. It's a powerful way to market your business and connect with both existing customers and your target audience.
According to Wyzowl, 86% of businesses reported that they use video as a digital marketing tool, and 81% of businesses reported that video has helped them increase sales.
Source: Oberlo
Additionally, using videos for marketing can help you achieve other objectives, such as driving website traffic, creating leads, and building customer loyalty.
Video marketing is one of the most powerful tools a local business can use to create new leads and boost its sales, and there are a ton of benefits to it.
Some of the many benefits that video does for any newly created small business are:
Perhaps the most obvious is that videos are incredibly engaging and can help to increase sales.

They're a great way to connect with prospective customers and create an emotional connection with your brand.

Videos can help you stand out from the competition and showcase the personality of your small business on search engines.

They can be used to educate customers about your products and services, or even used in press releases and email marketing campaigns.

Videos are perfect for

search engine optimization

, as they can help to improve your website's ranking on search engines.

By using videos, you can reach a wider audience and connect with potential customers in a more meaningful way than ever before.

Not only are they engaging and entertaining, they can also be extremely effective in

driving website traffic

. In fact, video is so effective that it's said to be one of the best ways to increase your website's conversion rate.

Additionally, video can help you build trust and credibility with potential and current customers, leading to longer customer relationships and more sales.
Source: Wyzowl
Not only do videos help to engage and educate potential customers, they're also an incredibly versatile medium that can be used in a variety of ways when learning how to promote your business. You can create product or brand overviews, customer testimonials, explainer videos, or even simple how-to videos!
Videos are a great way to show off your products or services in a fun and engaging way, and they can be used on your website, social media platform, email marketing campaigns, essentially anywhere there is content, there can be video as well.
Types of videos to promote your business
When you're starting a new business such as an LLC, you want to do everything in your power to promote it. What better way than with videos?
There are all sorts of videos you can create to help get your local business online. Not only are they engaging and eye-catching, but they can also be used to demonstrate your products or services in a dynamic way not possible otherwise.
There are many different types of videos that you can create to market your business, and we'll show you the most popular ones.
Product Videos
One great way to use videos to promote your business is to make product videos. Product videos are a great way to show your customers what your product is, how it works, and the benefits they can expect.
You can also use product videos to demonstrate the quality of your products. By showing your products in action, you can help build trust with your customers.
Company Introduction Videos
Creating a company introduction video is a great way to introduce your business and its founders to your customers. This type of video can help new customers learn more about your company and what it stands for. It also helps to build trust and credibility with your audience.
Your company introduction video should be short and to the point and should focus on introducing your company and its mission.
Customer Testimonial Videos
While product videos are great and can showcase your products and services, client testimonial videos provide the necessary social proof and let potential new customers hear directly from satisfied customers. When it comes to promoting a new product or business, nothing is as effective as user-generated content (UGC).
Not only does UGC create social proof – that is, the idea that if other people are using a product or service, it must be good – it can also create an air of excitement and hype around your brand that paid advertising can never match.
How can you go about getting UGC for your business? The easiest way is to simply ask your customers to share videos and photos of themselves using your product. You can also incentivize them with contests or prizes.
Whatever you do, make sure to showcase the best UGC on your website and social media pages to drive even more traffic and conversions.
How-To Videos
When starting a new business, it's important to get the word out as quickly as possible.
One of the best ways to do that is by creating short, informative videos that show customers how to use your products or services.
How-to videos are a great way to demonstrate your expertise and show customers what you're all about. They're also a great way for customers to learn more about your products or services without having to read through a long, boring manual.
Plus, they can be easily shared on social media, helping to increase brand awareness and drive traffic to your website.
Animated Videos
Animated videos can be a great way to explain complex concepts or ideas in an easy-to-understand way.
They can also be used to entertain viewers while also promoting your brand or product. In fact, animated videos are especially popular with millennials as they make up a large segment of the population and are always looking for new and engaging content.
By explaining complex concepts or ideas in an easy-to-understand way, you can educate your target audience about what it is that you do and how you do it.
Animated videos are also great for bridging the gap between "boring corporates" and the customers. Presenting the brand in a more playful way lets a younger audience connect with you easier.
Creating video content is a great way to promote your brand and share your company's story, but when it comes to creating videos, quality is key.
Make sure your videos are well-produced and tell your company's story in a clear and concise way. If you're not sure where to start, there are plenty of resources online that can help you get started. The most important thing is to be creative and have fun with it!
Create and distribute your marketing videos for maximum reach
So you've created a new business, and you're ready to start promoting it. But where do you begin?
A great way to begin is by creating informative marketing videos. This way, customers can learn about your business and what you offer.
Creating videos doesn't have to be difficult — in fact, WeVideo makes it easy for anyone to create beautiful marketing videos in minutes.
With built-in stock footage, templates, and easy-to-use tools, you can create videos on any device, including Chromebooks, Windows, Macs, and mobile devices.
Creating marketing videos can seem daunting, but it doesn't have to be. There are a few key things to remember when creating your videos:
Keep it short: The average viewer has a short attention span, so keep your videos short and to the point.
Be creative: Don't be afraid to be creative and think outside the box.
Use a call to action: End your videos with a call to action that urges viewers to take the next step.
Make it engaging: Keep your viewers engaged by using interesting visuals and interesting content.
By following these tips, you can create marketing videos that will help promote your business and engage your audience.
There are a number of different ways to distribute your videos for maximum reach and engagement. The most common way is to post it on YouTube.
This gives you access to the platform's large user base and you can also embed your videos on your website or blog. You can also use video hosting platforms like Vimeo or Wistia to host your videos. These platforms offer more customization options and analytics than YouTube, and they're also great for branding purposes.
You can also share your videos on social media platforms like Facebook and Twitter, or use them in email marketing campaigns.
By using a variety of distribution channels, you can ensure that your videos reach as many people as possible.
Common video marketing mistakes
Not planning your video before you start shooting
Before you start filming, take the time to plan out your video, I know it sounds boring as it's way more exciting to be spontaneous, but this will help keep your video on track. For an easier planning session, think about the following questions:
Are you focusing on the right things? Don't get so wrapped up in the production value of your video that you forget to tell your story, which is a common mistake. Ensure that all your shots are focused on your core message.
Who are you making videos for? Your video should be tailored to your target audience. Make sure that you're speaking to them in a way that they'll understand and you're providing them with the information they need.
Are you consistent? If your video doesn't have a clear message or if it doesn't stay on track, you'll lose your viewers pretty quickly. Make sure that everything in your video is working towards a common goal and that you're keeping your viewers engaged from beginning to end.
Not thinking about your target audience and what they want to see
Your audience is a crucial point to hammer home, as it will result in videos that are relevant or interesting to your viewers.
If you're not sure who your target audience is, do some research and find out what their interests are. Once you know that, you can start creating content that caters to them. You can also use video analytics to see how well your videos are performing and make changes accordingly.
Keep in mind that not all videos have to be serious or informational. You can also use humor or trendy topics to engage viewers and create a strong connection with them.
Failing to create a script or storyboard
A well-made video is both planned and rehearsed. Without a script or storyboard, your video will likely be chaotic and disorganized.
This will make it difficult for your viewers to understand what's happening and why. By planning your video in advance, you'll be able to map out each scene and make sure your message is clear. You'll also be able to identify any weak spots in your story and fix them before you shoot.
Not only will this help you produce a better video, but it will also save you huge amounts of time and money in the long run.
Shooting without proper lighting or sound
Shooting without proper lighting or sound can immediately make your video look unpolished and amateur.
If you don't have access to good lighting, try to find a well-lit area or use a light kit. Also, if you don't have a good microphone, try to find a quiet spot where you won't be disturbed. Shooting in a noisy area will only make your video sound worse.
By taking the time to set up good lighting and sound, you'll ensure that your video looks polished and professional.
Not editing your video properly
Videos are a great way to promote your business, but only if they're done well.
Unfortunately, a lot of small business owners make the mistake of not editing their videos properly. This can ruin the overall effect of your video and make it seem unprofessional. The best way to avoid this is to use a good video editor, like WeVideo.
With WeVideo, you can easily create beautiful videos that will help your marketing efforts and increase sales.
Wrap up
Video marketing is a powerful way to promote your business and can be a great way to connect with your target audience.
By creating videos that are interesting and engaging, you can help to build trust and credibility with customers and encourage them to take action. When creating your videos, be sure to keep the focus on your business and what makes you unique. Think about the goals you want to achieve with your video marketing campaign and create videos that will help you to achieve them.
By using different types of videos, creating engaging content, and distributing your videos effectively, you can maximize the success of your video marketing campaign. However, it is important to avoid common video marketing mistakes in order to get the most out of your campaigns.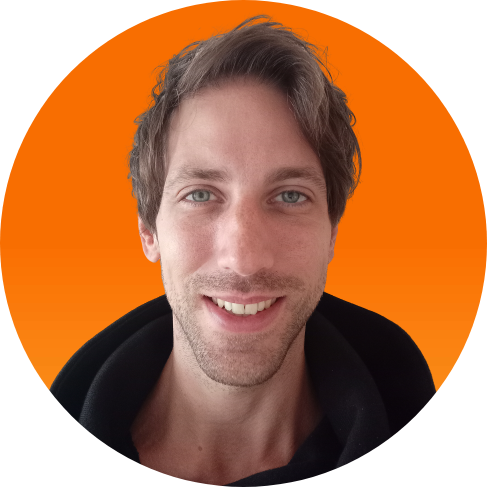 Author Bio
Chris is an engineer turned synthesizer, combining tech expertise with content marketing. Chris writes and carefully curates the best tools for new technical trends, content creation, and marketing.