Instagram is one of the most popular social media platforms on the internet. With 1.386 billion users, a billion of whom visit the platform daily, it's no wonder that Instagram has become a powerful marketing tool for businesses.
In fact, the popularity of Instagram has affected consumer behavior as it's comfortable for people to research and discover products or services in-app. As a result, businesses of all sizes try to market their business on the platform in order to reach a target audience, start a conversation with potential customers, and turn followers into paying consumers.
Since Instagram is one of the most-visited apps with a number of business-specific features that work at almost no cost, small business owners also see potential in this platform. However, it can be daunting for small businesses to cut through the noise and establish a connection with their customers unless they keep up with the current trends and give users what they crave.
The solution? Instagram videos! Moreover, people spend 80% more time watching videos on Instagram and the number of videos produced per day has increased by 4X over the last few years, according to Business Instagram. This means Instagram videos should be a part of an effective video marketing strategy for small businesses.
Why should small businesses invest in Instagram videos?
At first blush, small businesses have no time or budget to use video marketing for business growth. But if you want to stay ahead of your competitors, it's important to create videos. As specified in this video marketing checklist guide, online videos make up 82% of all consumer internet traffic, 86% of businesses use videos as a marketing tool and 67% of them create social media videos to tell followers more about their products or services.
Having an Instagram presence, it's also important to create content that your followers want to consume. Here are three main reasons for small businesses to invest in Instagram videos:
Keep up with current trends: With the introduction of IGTV and Instagram Reels, Instagram users have started watching more video content in-app. For small businesses, this means an opportunity to keep up with trends and therefore give potential customers what they crave.
Stand out from the competitors: It's no secret that most small businesses don't want to spend time or effort on video content creation. Since your target audience is interested in video content, uploading Instagram videos gives you a chance to stand ahead of your competitors.
Hook the attention of the target audience: Instagram users love watching video content. Being dynamic and informative, Instagram videos grab the attention of users which gives you an opportunity to deliver your brand message to the right target audience.
Now that you know the main reasons for small businesses to create Instagram videos, it's high time to find out what video types you should upload. Let's dive in!
Instagram video types to create
From in-feed videos that stay permanent on your profile to ephemeral Instagram Story videos that disappear within 24 hours, there are many video types you can create to communicate with followers and achieve your business goals.
Take a look at the following infographic to learn more about the main Instagram video types, formats, and resolutions:
As you can see, there's a great variety of Instagram video types which means every small business can create the right video content that matches their budget, goals, and needs.
Want to know the best part? With easy-to-use and quick video editors like WeVideo, there's no need for small businesses to hire expensive video makers to create stunning Instagram videos for their profiles.
It's time to take a look at Instagram video ideas for small businesses that work best to establish a connection with your audience and promote your product or service with a few seconds of video content.
1. Take users behind the scenes
Living in the era of paid ads and influencer endorsements, customers crave authenticity more than ever. One report claims that the majority of people want to buy from companies that treat their employees well (65%), demonstrate authenticity in everything they do (62%), and stand for something bigger than just selling products, especially when it aligns with their personal values (52%).
A great way to give your potential customers what they want is to create behind the scenes video content. Whether you introduce your team members, show a typical workday, or just broadcast an offline event, it doesn't require much time or effort to make this type of video content.
Case in point:
To tell followers more about a chain of beauty salons, Treatwell invited its team members to show their typical workday, just like in the example below:
When you take users behind the scenes and show your followers people who stand behind your company, you make your potential customers feel special and therefore closer to your brand. It increases brand loyalty and trust.
Pro tip: People show interest in behind the scenes content, so you can reach a wider audience of potential customers when you use Instagram Stories when introducing your team members. Not only does it result in better engagement, but it also helps to keep your Instagram feed cohesive.
2. Show your products or services
One of the biggest challenges small businesses face is a lack of brand awareness. When you're just starting out, it's extremely important to tell your target audience everything about your products or services to hook their attention.
With the popularity of video content on Instagram, when people spend much time watching videos, creating Instagram videos that show your products or services is a great solution. Moreover, there are many options for small businesses to make these videos: short teaser videos for Instagram Stories, permanent in-feed videos that show off your collection, or long-form IGTV videos that can redirect viewers to your website and therefore boost web traffic.
Here are several ideas on how to show off your products or services:
Create teaser videos that announce new products or services
Explain how your products or services can solve customers' pain points with how-to videos
Upload customer story video where your consumers share their thoughts about your products
Pro tip: If you sell a number of products or services on the platform, it can be difficult to make it easy for followers and visitors to find your offers with ease unless you make the most out of your Instagram bio link.
With a tool like Link in Bio by Lightricks, you can create a personalized URL that redirects people to an eye-catching landing page where all interested people can find out more about the services or products you offer, or check out your other social media profiles and landing pages for timely promotions. Check out how influencer Brian O'Donnell did it:
Explain how your product works
The way modern customers consume information has changed in the last decade. As most people are visual learners, it's no wonder that 73% say that they prefer to watch a short video when learning about a certain product or service.
If you post product videos, that's great. But if you explain how your product works with video content, it helps to reach your target audience, build an effective funnel, and convert followers into customers. Why? Dynamic videos are easy to understand, so viewers are more likely to learn more about your product's features when watching a video.
For example, you can upload a short tutorial that tells viewers everything they should know about your product. When NapoleonCat launched its auto-moderation Facebook feature, the company made a video for its Instagram channel and it sparked interest among customers:
Pro tip: When you reach a wider audience of potential customers, you can help your small business grow. With short yet engaging Instagram Reels that appear on the Explore page, you can tell more users how to make the most out of your product and therefore turn them into paying customers.
4. Feature your happy customers
The number of small businesses that hope for the attention of the same audience is constantly growing. Being overwhelmed with the number of options on the market, people buy from brands they can trust. In other words, they are more likely to buy from brands that have positive feedback from former customers.
Word-of-mouth marketing is one of the oldest yet most effective marketing techniques as 93% of customers read online reviews before making a purchase. To increase brand loyalty and trust, it's important to show off your happy customers who can set an example for other people to give your product a try. Simply put, you need to feature your customers in your video content.
However, never forget about Instagram security—don't try to steal customers' content without asking. Instead, reach out to loyal consumers who may agree to collaborate with you.
When looking for customers who can share their thoughts about your products, it's a good idea to invite proactive consumers, especially if you use a virtual phone number for connecting with your customers. Why? When you invite customers to become a part of your content marketing strategy when they reach out to your business, they feel special and ready to assist you.
Pro tip: For small businesses, it can be daunting to invite customers who are ready to become a part of social media videos. However, sometimes customers are ready to share their video testimonials with your company!
This means an opportunity to repurpose customer testimonials for your Instagram account. The easiest way to do it is to record videos and upload them to Stories or the main feed.
5. Run Instagram video ads
With 25 million business accounts on Instagram, it can be difficult for small businesses to cut through the noise and reach their target audience on the platform. Thus, many companies invest in social media ads to promote their posts among the right users and therefore create meaningful connections.
When you decide to create Instagram video ads, you are more likely to grab the attention of your audience and interact with viewers who are interested in learning more about your company and its products or services.
For instance, PlantIn realized the great potential of fun and dynamic Reels, so the company decided to experiment with Reel ads and it gave wonderful results. The campaign resulted in 3X lower cost per trial subscription, 26% lower cost per 1,000 views, 31% lower cost per app install with Reels ads.
Pro tip: If you want to add credibility to your advertising and get more video views, collaborate with micro-influencers as Instagram users trust opinion leaders as much as their real-world friends, so this type of advertising is highly effective.
Conclusion
The days when only big companies could invest in video marketing are far behind us. With the growing popularity of video content, when internet users spend much time watching videos on social media, using Instagram videos for small businesses has become an actionable tool for business growth. Not only does Instagram video strategy give your small business an opportunity to promote products and services in a fun and engaging way, but it also helps to satisfy your customers' needs and therefore bring your business to the next level.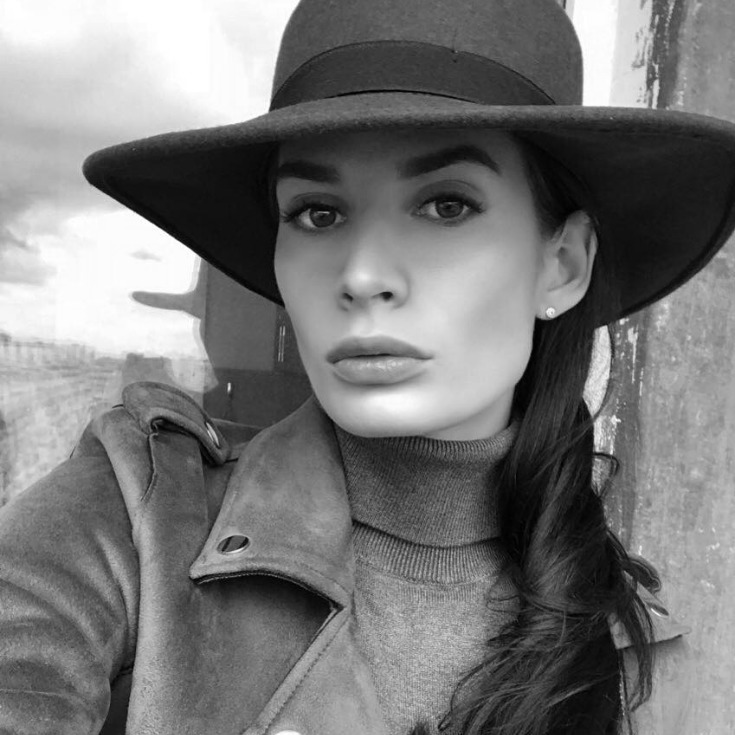 About the author
Val Razo is a freelance SMM consultant who has been helping small businesses grow on social media for over 6 years. She also writes for marketing blogs to keep up with current trends, build her network, and communicate with potential clients. You can find out more about Val here.