Three decades ago, the digital boom presented a whole new set of tools to marketers. Search engines became the guiding force to internet users' everyday lives, and, out of such a competitive search engine landscape, SEO was born.
Since Google acquired YouTube in 2006, this has become the second most used search property globally, and alongside the Google algorithm's other priorities, this has made video one of the most important types of content marketing, and video SEO crucial for brands.
Video marketing allows businesses to promote their products and services, drive engagement across their social channels, and educate consumers. Where it used to make up only a small part of a marketing plan, it's now central to businesses' outreach and campaign efforts.
In this article, we'll discuss the key terminology surrounding SEO video marketing (or VSEO, for short) and point you in the direction of some critical concepts to understand before starting your journey.
What is SEO?
To start right at the very beginning, let's take a quick look at SEO. This is a term bandied around digital offices with almost frightening frequency. If you're unsure of what it means, asking can be intimidating. In short, it stands for "search engine optimization."
Using SEO for growth involves making sure the content you create and the site on which your content is hosted is optimized for search engines. To do so, you must: understand your users and their intent in order to engage them, carry out keyword research, focus on the user-friendliness of your mobile cloud application, make sure your website runs without hitches, acquire high-quality links, and create engaging and authoritative content.
Search engines like Google operate on the idea that the "most relevant" search results are the ones that should generate the most traffic. So, ensuring your content is informative, and your keywords and links are topical and up-to-date is critical.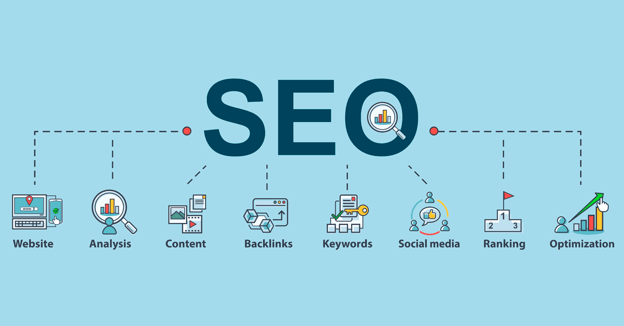 An infographic outlining various factors that influence successful SEO. Source: Status Labs.
Why use video marketing?
You might be wondering where video features in all this. After all, there are optimized sites that don't revolve around video content, right? Right. But, with 83% of marketers expressing that video marketing has helped them generate leads, it's hard to deny that this form of content is anything other than an essential part of your digital marketing plan. It truly is a vital strategy if you intend to build a brand online.
With sites like YouTube offering a one-stop-shop for video content across many different categories - from how-tos to vlogs, education to pure entertainment - it's an element of branding that consumers are beginning to expect. For it to function as a service, some key things need to be understood.
88% of marketers reported a positive ROI from their video marketing efforts. So the evidence is clear that this is an effective strategy. Video marketing can boost your traffic, brand recognition, and ultimately, your revenue, but how to get started? If you keep scrolling, we have some handy tips to help you.
Tip #1: Set clear, measurable goals
Being confident in what you want to achieve should be the start of any major project. Integrating video into your marketing mix is no different. Understanding exactly what you want your content to achieve for you is a good way of not only deciding the kind of videos you want to create but judging your success once you go live.
This will look different for everybody. Some businesses will look to use video to boost prospects' awareness of their brand, others to launch new products. Some will create educational videos, either to explain the workings of their product or perhaps an external issue within their industry.
The point is, you can only make video work for you if you know what you're looking to achieve from the outset. By the time you're into the shooting, editing, or publishing stage, it's too late to catch up. Do the heavy lifting at the start to make the end product easier to create and better suited to your needs.
Tip #2: Use captions
It's fair to say you can't move very far online without finding video content. Even if you aren't looking to buy something as a customer, one scroll through social media will allow you to access a whole bunch of video content. It's become such a pervasive element of our daily online routine that even when we aren't supposed to be watching videos we still do.
In the office during video conferences, on public transport without headphones, or even during discussions at home, more and more of us have our faces buried in our social feeds, being entertained by a video we can still understand through the use of captions.
With 80% of consumers more likely to watch a video to its end if captions are available, this is an element of content creation you can't afford to overlook. It's also a great way of promoting inclusivity within your content. Captions mean those who are hard of hearing can still engage with your video and, thus, your message.
As well as this, captions can mask any potential sound issues you discover in post-production. This can be a lifesaver when filming is wrapped and you don't have the time or budget for re-shoots.
Utilizing subtitles on all video content makes it easier for more people to engage with your work. Source: Media Cause.
Tip #3: Don't be afraid of overuse
As with any new element of your marketing, introducing video can seem like a difficult thing to balance. When changing the structure of any part of your business, from personnel changes to cloud migration, getting it right isn't an exact science. You want it to have an impact on your branding - hopefully, a positive one - but you don't want it to be a suffocating presence or the only engaging element of your marketing strategy.
It's easy for this dilemma to make you gunshy about how many videos to use, but you shouldn't be. Video is such a versatile from of media that you can use it for so many different purposes. You shouldn't be afraid to explore these. Use it in every application you can, from "about us" introductions to "unboxing" videos for new products, educational resources, and training videos — nothing is off-limits.
Of course, it's advisable not to overhaul your site with exclusively video output, but if that were to happen, you could always scale it back. In other words, push the boundaries as far as you dare. You never know quite how big the payoff will be.
Tip #4: Leverage YouTube
YouTube has been at the forefront of video integration online for some time. As a platform with 2.3 billion monthly users and a website that generated over $19.5 billion in 2020 alone, to call it a digital behemoth is underselling it.
Utilizing this is hardly vishing for engagement. Deciding to launch the video branch of your marketing plan without it is like trying to launch a new fleet of cars and reinventing the wheel in the process.
In a word, it'd be foolish to attempt it. So don't bother. Embedding a YouTube player onto your main site is free of downsides. It ensures your content runs as smoothly as customers expect, allowing you to keep telling stories at an appropriate rate.
It also offers the chance to cross-promote with your social media, driving website browsers to your YouTube page and vice-versa.
With all those advantages there and ripe for the picking, it doesn't make sense to go it alone and ignore YouTube or similar platforms.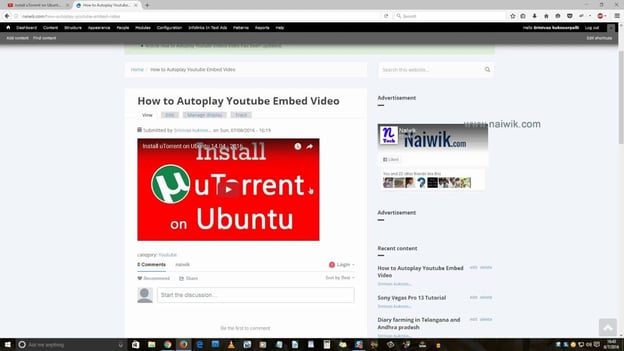 Embedding YouTube videos onto your site is a really good way of introducing VSEO. Source: YouTube.
Tip #5: Remember thumbnails
In VSEO terms, your thumbnail acts as the "cover letter" to your video's "CV." Providing a great thumbnail has become crucial as an increasing number of creators jostle for position online. Having something, anything, that allows you to stand out from the crowd will increase engagement massively. And, in the best examples, this can introduce strong brand recognition into your output too.
People will see a particular font, color scheme, or design and know the video is yours. It's an easily missed or overlooked factor in video editing that's advisable going forward, especially if you aren't already a brand with a significant digital footprint.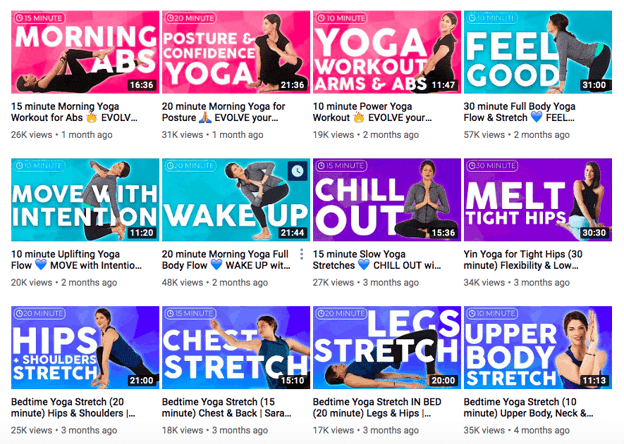 Keeping some things, like font, consistent while changing other things, like background color, allows you to build brand recognition in your thumbnails without being boring. Source: WyzOwl.
Conclusion
Considering video in the context of SEO can feel like something of a chore, but hopefully, we've illustrated how crucial it is. Video can decide the fortunes of your online endeavors, and when done right, can catapult you to success much quicker than you may have anticipated.
If you follow the guide above, you won't go far wrong in establishing SEO video as part of your online marketing plan. It won't be impossible to succeed if you don't, but it may prove harder.
Author Bio
Severine Hierso is EMEA Senior Product Marketing Manager for RingCentral Office, the leader in cloud communications solutions and dialler systems, and is passionate about creating value, differentiation and messaging, ensuring a better experience for customers and partners.