When it comes to creating social media ads, marketers are currently faced with thousands of options. One can't blame them if they feel a little overwhelmed by it all, considering that the possibilities are endless when it comes to digital media.
One of these countless options involves using Facebook to drive traffic. Creating ads on Facebook can be done in multiple ways, and two of them involve using video or images. There's no denying that in the world of social media, videos and images work wonders for exposure and engagement.
But which one performs better in terms of boosting conversions?
Should you go with Facebook video ads or image ads?
Facebook offers multiple ad formats, including the image ad format and the video ad format.
Many would argue that video is more appealing since it allows users to create visually engaging ads that are sure to capture attention (plus they can also be used in combination with several pieces of text). This is perhaps why marketers today love using videos for their webinars, product launches, and other marketing campaigns.
But what do the numbers actually say?
According to marketers, 52% leverage videos more than they do images, which is quite a close call at first glance.
Image Source: https://databox.com
However, further questions reveal that:
Almost 59% of marketers got more engagement results from video.

Around 30% believe images give them more engagement.

Roughly 11% said they see no difference.
That begs the question — if videos are giving that much better results, why aren't all marketers using videos in their ads?
Some marketers believe that they do not have the tools to create high-quality videos available for use. Others say they do not have the right knowledge to create video from scratch, while some feel that their message is way too long and using video will end up being far too long.
And, of course, there's always the matter of cost. Creating videos is traditionally known as being more expensive compared to images. Depending on the quality, it can take up several hours of your time to produce a single video — which may not be worth it if you're only running Facebook ads for brand awareness, especially during the early stages of building your company's image.
In a way, these are all valid reasons to go with images over videos.
However, the great news is that when you consider the process of creating the best video ads for your business is becoming more accessible than ever for all kinds of business owners, there's no reason to go with anything else. (How to do it? Try a user-friendly video editor like WeVideo!)
To make things even better, marketers in the above-mentioned survey said that on average, they found that when split testing their ads, video gave them a whopping 47% increase in their click-through rates.
Considering that a higher click-through rate will drive the cost of each ad down, it's no surprise that more marketers are considering video options even more.
In addition, when looking at the main question (videos vs. images) from a consumer's point of view, more than half the people surveyed said they want to see and consume more video content from their favorite brands and companies.
This is a crucial point to consider if you're looking for ways to get more out of your social media marketing. If your current ads cannot deliver the results you want, then a well-thought-out video ad might just do the trick.
So that begs the question — how do you create video ads that convert?
Creating effective Facebook video ads
These are key points to keep in mind and follow:
Determine your objectives and goals.
Facebook allows you to take an extra step by specifying the objective of your ad (like increasing website clicks, building awareness about a product or service, getting people to install an app, etc.). Do it well, and you can rest assured that your ads will be perfectly tailored for this goal.
Create engaging content that will demand attention and keep it
This means creating videos that are not only visually appealing but also very informative. The recommended length is a maximum of 30 seconds (depending on which source you consider) so make sure everything gets across quickly while maintaining an overall professional tone and feel. You want potential customers to remember what you do and why they should choose you over someone else - so invest in the time and effort required to deliver a succinct message.
The right online video editor will help create the type of engaging content to help you create the right types of Facebook video ads. You can further plan their distribution with social media automation tools.
Use clear CTAs at the end of your video
This will drive potential customers into taking that next step towards your end goal, whether it's subscribing to your mailing list or buying a product/service. You can also create specific landing pages for each ad so you can keep track of what works and what doesn't. This way, you'll have no trouble improving upon your results.
Image credit: WeVideo.com
Incorporating a call to action in your Facebook video ads will give you a massive advantage over your competitors. With the engagement and attention of users on Facebook, it's crucial to have a strong CTA at the end of your videos as a way to get viewers to take the desired action.
Go with a square shape
Creating the right video ad specs involves making sure that the viewers can thoroughly read and understand everything on their screens. Utilizing a square shape allows you to maximize the amount of info you can present in one shot.
This also helps get viewers to stop scrolling and watch your ad.
Targeting is critical for results
You should only show your video ads to potential customers you know are interested in what you have to offer. You can do this by customizing your targeting options accordingly — this will save you time, money, and effort that could otherwise be wasted on showing ads to people who won't care about it anyway.
The good news is that finding the right target audience has become more efficient. Facebook's interest targeting or demographic targeting options are beneficial, and you can use them to save your specific combinations and create a custom audience. This will ensure they're always available whenever you need them.
If your target audience is kids or teenagers, you'll have a lot more restrictions on the type of content you can post to comply with internet safety standards for kids.
Make use of sound effects
Adding sound effects to your videos will make them more memorable because it adds a touch of drama or flair that your viewers are bound to notice. Plus, it helps bring out the best in your message — making it not only easy for anyone watching to understand but also easier for them to remember.
It doesn't matter whether you create original audio files or go with royalty-free ones (like the 1M+ available in our video editor, perhaps?). Just make sure they match your target audience, brand image, and other visuals so they'll contribute to the overall feel of your video ad.
Have a pattern interrupt moment
For viewers to pay attention, you have to think of ways to keep them entertained. But adding too much drama can be counterproductive, so don't overdo it. Instead, create a pattern interrupt.
Unexpectedly presenting something rather ordinary in a humorous, shocking, or anything else that will cause someone to stop and watch will result in ads that force (in a good way) the point across.
Just make sure that your video ad provides enough info to justify its existence in the first place. In addition, another great way to impact your video ads is by making them as relatable as possible.
Instead of talking about features and benefits, focus on using storytelling techniques that allow potential customers to see themselves as the star in your story.
This is especially true if you're telling your audience about a problem you had (which they share), and which you've found the solution to. By doing this, you can not only drive sales but also build trust at the same time.
Ad variations to test
One mistake that many advertisers make is failing to test their ads for accuracy and relevance. Don't be afraid to experiment with the following variations:
Ad copy, including headlines

Keywords used in targeting

Video properties such as thumbnail images used to represent your ad (should match your video's content)

CTA buttons at the end of your video (the more specific it is, the better results you'll get)
One key point here is to always follow Facebook's advertising policies before submitting your ads for approval.
With both native Facebook tracking and high-quality third-party A/B split testing tools available, you should have no trouble getting started. Just make sure that you have the relevant data in hand before making any changes to your ads.
Try out different combinations and see which works best for you. There are no hard and fast rules here, so feel free to adjust as needed based on what data tells you. Just keep track of all these changes to improve upon them later.
Is there a place for Facebook images ads in your marketing strategy?
While video is still the most preferred format for ads on social media, there are still marketers who use images in their campaigns successfully.
The truth is that you can't go wrong with either video or image when implemented correctly. Each has its strengths and weaknesses, but at the end of the day, they're both effective if done right.
Depending on the products you're selling, images may work just fine. For example, if you check out the Facebook page of US Fireplace Store, you'll notice that they only use images. This works for their product and audience.
Some go for a combination of the two, where they use video for showing different benefits of their products or services while using images to drive awareness and interest.
Also, remember that while images and videos are the most popular types of ads, there are also variations available.
Let's have a look at some of the most popular alternatives.
Poll ads
Poll ads are questionnaires where marketers ask their target market what they think about their brand, product, or service.
Ads of this type can be used to gauge interest on topics where you'll pick the best performer based on the number of votes. You can also assess which ad performs - images, videos, or a combination of both.
When you combine these two data points, you'll have a much clearer idea of how to proceed.
Carousel ads
This type of ad features up to ten images or videos that are known as cards.
These will allow you to showcase your product or service in a variety of ways, possibly showing your audience what you can do for them from a variety of perspectives.
An advantage of this type of ad over regular images is that it allows marketers to cover different aspects of their brand, such as testimonials from happy customers (which would be lost behind text on a regular ad) or information about your services and what makes them unique (usually seen in videos).
Slideshow ads
Slideshow ads are perfect if you want something that highlights your brand or campaign's visuals.
Being a type of video made up of multiple images, you also have the ability to add music/sound to your slideshow as well as text overlays.
Lead ads
If you want to collect contact information from your target market, lead ads are the best Facebook ads for that. This ad type gives users an option where they're asked to enter their name and email address directly through Facebook (they usually won't even have to enter any data since this information would already be stored).
This type of ad provides marketers with what they need to follow up on their campaigns. They could use an email marketing service to add these leads to their email campaigns and create a long-term relationship with them.
Accurate targeting of your ads will help you improve your lead scoring process by ensuring that the audience viewing your ads are generally interested in your product or service.
Image Credit: newsfeed.org
Conclusion
Using Facebook video ads, you can effectively reach a targeted demographic and increase awareness about your brand — starting with only a few dollars per day. Use this to your advantage and go beyond by simply creating videos just for the sake of it. Try to solve real problems that also show what you have to offer both now and in the future.
In addition, with video becoming more interactive as time passes, one can only guess what the videos of the future will be able to accomplish in terms of engaging an audience.
The right video marketing ideas will help you stand out from the crowd and help your audience better understand why they should go with your offer.
Doing this will make it easier for your current customer base to spread the word about you and make it easier for new customers to understand why they should pick your brand over someone else's.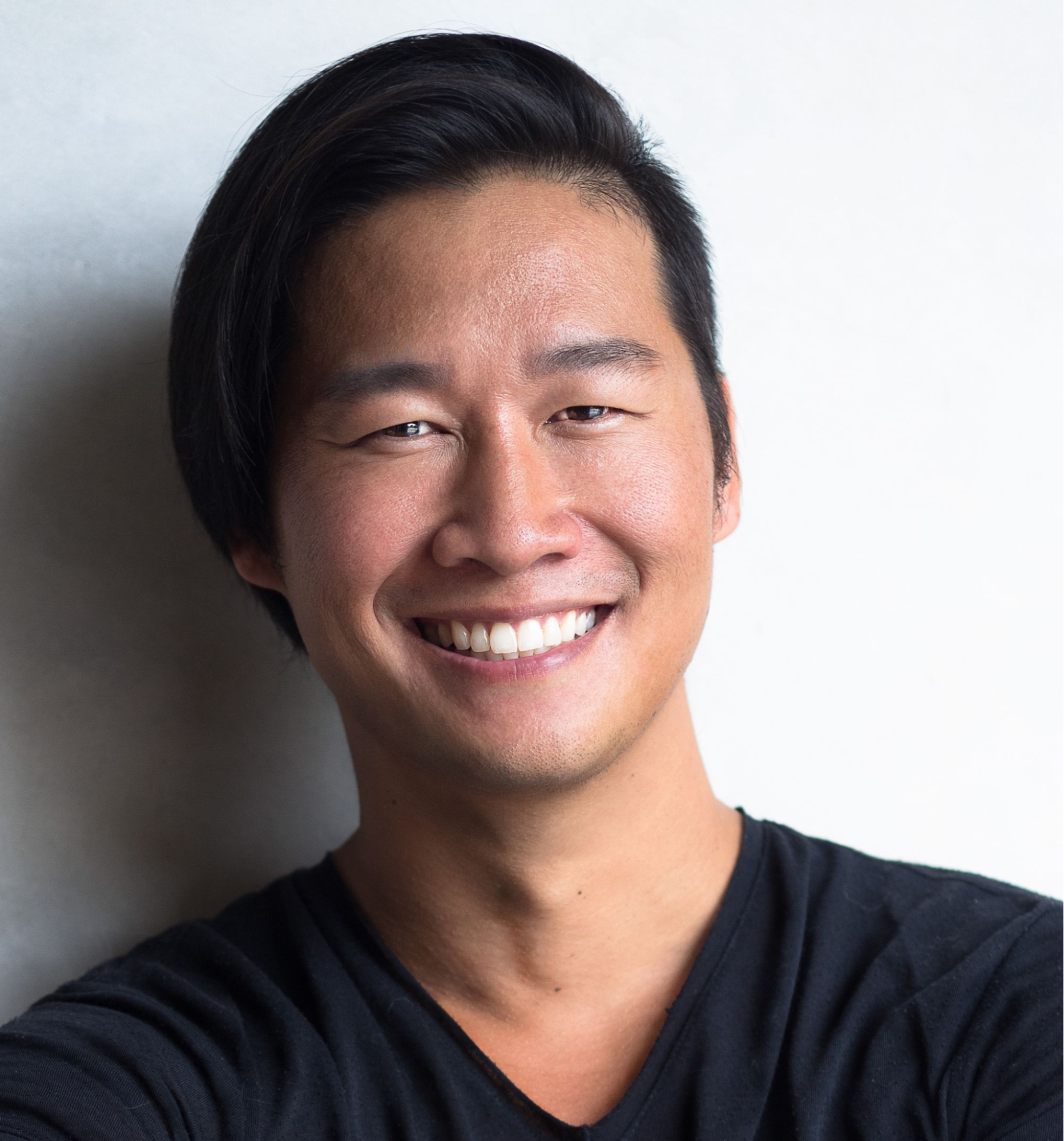 Author bio
Hanson Cheng is the founder of Freedom to Ascend. He empowers online entrepreneurs and business owners to 10x their business and become financially independent. You can connect with him here.