Imagine: It's 2060 and videos are the only way information is delivered. Emails are interactive video memos. Snail mail has QR codes linked to animated sentiments. Explainer videos are holograms.
While we might not be that extreme yet, it's 2022 and 86% of businesses use video as a marketing tool—up from 61% in 2016. Not doing so simply isn't an option anymore.
With that in mind, here's our compilation of quality explainer video examples, as well as a rundown of benefits (AKA: why you should make explainer videos) and some tips for creating your own.
What is an explainer video?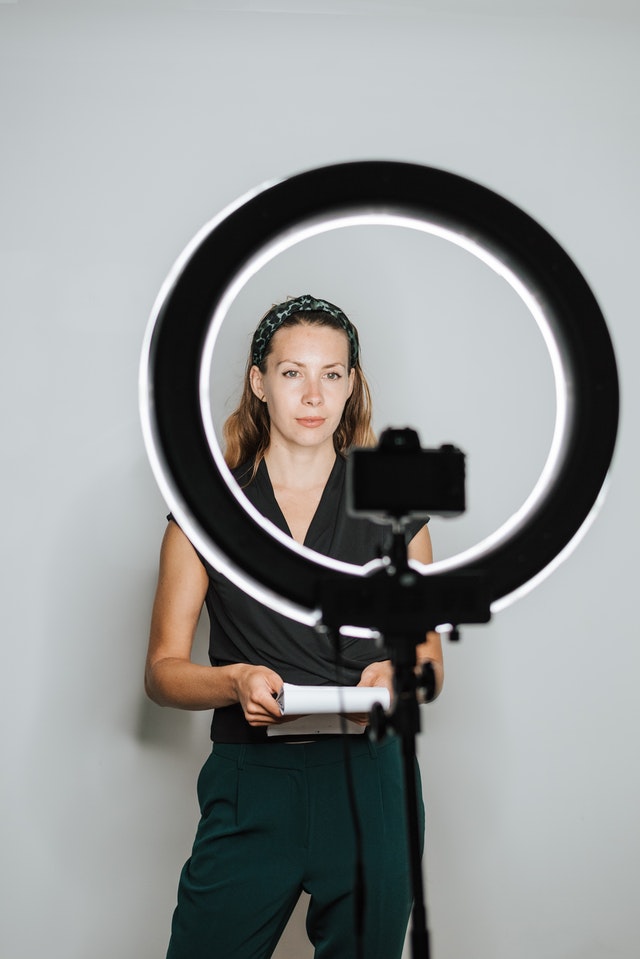 Explainer videos are designed to sell a service or product. Image via Anete Lusina.
Explainer videos are short online videos that explain—and therefore market—products and services. No one wants to buy something they don't understand. Explainer videos empower folks to know exactly what they're in for before committing.
Now, the art of explaining is delicate, and there are a few things to avoid. When making your video, be sure to follow these three E's:
Educate: Inform customers why your product matters.
Encourage: Help folks become part of the solution.
Execute: Include an actionable call to action (CTA) for a can't-miss opportunity.
These success tips don't include:
Lecturing: Besides the bore, lecturing isn't an effective way to engage people.
Manipulation: This includes self-serving offers, pressurized sales, and obvious lack of customer care.
Superiority: No one should be made to feel guilty or lesser for not choosing your product.
While the latter three seem intuitive, it's easy to rub someone the wrong way. Regardless of your explainer video type, the aforementioned principles—education, encourage, execute—should be applied to all videos.
Directionless explaining is a recipe for disaster. Once you select your explainer video type wisely, you can perfect the delivery.
Types of explainer videos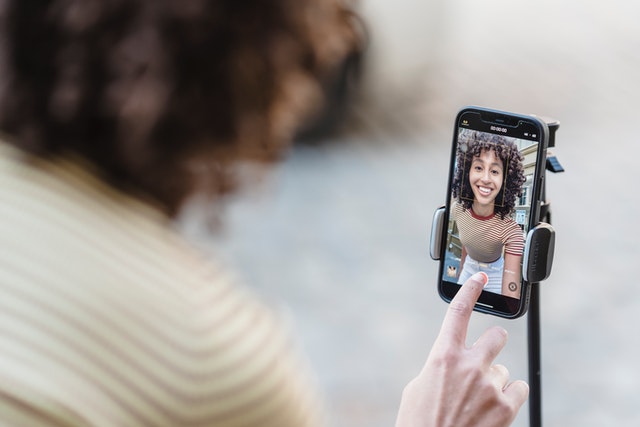 Pair your products with the right type of explainer video for the ultimate impact. Image via Blue Bird.
Differentiating between types of explainer videos brings intention to your marketing. Here are six main explainer video examples to inspire your next creation.
1. 2D animation
Animated explainer videos make it easier to pay attention, while adding personality to your delivery. Via Hound Studio.
No matter your demographic, animated explainer videos have several benefits. They're:
Easy to follow
Playful
Visually informative
Animated videos aren't sales focused, but simulative. They're designed with cinematic assets to craft a strong story. Like Disney movies appeal to all ages, animated explainer videos highlight real-life scenarios in a visually digestible way.
2. Kinetic typography
Let typography tell your story for you, no narration required. Via Stephanie Sze.
Kinetic typography is a brilliant way to captivate an audience, especially with momentous music tracks like the one in this video. If you don't want to use narration or voiceover, align text and music to tell your story.
Listening to music impacts memory, emotions, and feelings of reward. From a creative lens, music also allows for abstraction and interpretation, thereby prompting intrigue, curiosity, and long-lasting resonance.
3. Motion graphics
Insert moving graphics, abstractions, and illustration with a motion graphic video. Via Issam Designer.
While many could argue motion graphics and animation are interchangeable, there are slight but significant differences. Animation videos are known for their storytelling, whereas motion graphics illustrate graphic components without any concrete plotline.
As you'll see in the above motion graphic video, characters are underutilized. Instead, it emphasizes visual and auditory elements like moving logos, video transitions, and sound effects.
4. Live action
Live action explainer videos simply use real people to advertise their service or product. Via References by TWN Films.
There's no better way to relate to audiences than by using human protagonists in explainer videos. While generic live action videos run the risk of boring people, there's nothing more effective than a witty and relatable script. If you use this method, don't just talk into a camera, act out your concept!
Pro Tip: Instantly captivate your audience with green screen magic. Immerse viewers with a creative yet relevant background for optimum engagement.
5. Whiteboard
Draw your story as you go with whiteboard animation. Via Alan Aponte.
Need a way to showcase talent? If you don't want to act, draw! Like movies blend visual and auditory processing, whiteboard animation videos do the same. Folks are more likely to listen to a story with illustrative, personified elements.
6. Screencast
Provide interactive walk-throughs with screencast explainer videos. Via Creative Nile.
Not only does visual learning define most of the population, but the DIY demographic is at an all-time high. If that doesn't inspire your screencast explainer videos, we don't know what will. Except for, well, wanting customers to understand your product.
Interactive walk-through videos have the highest propensity to bore if not done correctly. When done well, they're incredibly effective for both prospective customers and new customers alike. Add music, camera transitions, and narration to empower users step-by-step.
Now, let's explore what makes the following explainer video examples effective.
5 more stellar explainer video examples
Generally, an explainer video should last between 60-90 seconds. If it's too short, you might negate pertinent details. If it's too long, you'll lose your audience.
Ultimately, you want every viewer to wish they had more time, or for them to hit repeat on repeat. Here are five more smart explainer videos to set the bar high.
1. Cisco
Pair text with narration to emphasize main points. Via Cisco.
You know you've made a strong explainer video when the most niche topics become interesting. This video sticks for several reasons. It:
Pairs text with narration to reiterate important info
Uses positive background music
Includes motion graphic elements
States the product benefits
Prioritizes visual hierarchy
No matter how obscure your topic, achieve these five strategies and you'll be just fine.
2. Expandopedia
Riff off real-life scenarios for viable solutions. Via Demoflick.
The main unifier of humanity is our shared human experience. We all experience similar situations in different ways, so emphasizing real-world scenarios can help the masses relate to your content. Also, telling a live action story sets up viewers to understand the problem that needs solving.
3. Apple
Engage your audience with fast-paced and theatrical elements. Via Apple.
This kinetic typography style explainer video says a lot in a little time. Accompanied by the hi-hat cymbal keeping pace, the woman's narration is supported by text. This is an explainer video that ties you to the screen—blink and you'll miss it!
4. Starbucks
Answer commonly asked questions in a well-narrated and illustrated explainer video. Via Starbucks Coffee.
Speak to your demographic by making questions the focal point. In this example, the video title asks, "Why does Starbucks blend coffee?" and the video answers. Whether you address the question in the video title, like this one, or within the video itself, make the Q&A clear for a strong video concept.
Often, explainer videos provide information that customers wouldn't otherwise know. Boost customer engagement, loyalty, and retention with these animated videos to remind people why they love you (or should).
5. Amazon (Go)
Simulate a real-world experience with a step-by-step application. Via Amazon.
Explainer videos are always welcome when introducing new features, tools, or services. Cater to your demographic by illustrating a real-world circumstance in which they'd use it.
Note: This video differs slightly from live action videos, as there's no designated protagonist. If you're speaking generally for the masses, use a technique like this where you can highlight multiple user experiences.
What are the benefits of explainer videos?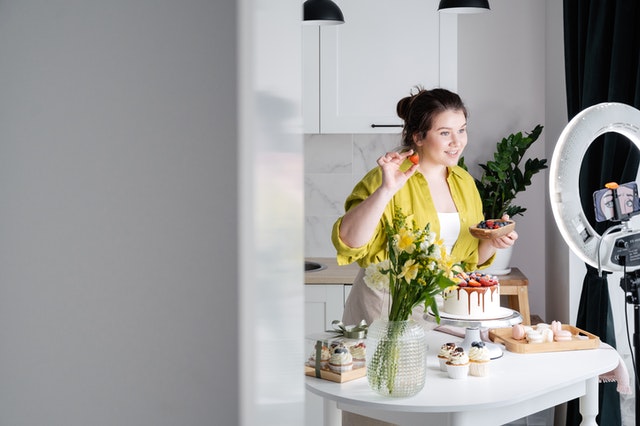 Explainer videos don't have to be a one-and-done. Integrate them frequently for an integrative, as-needed content creation method. Image via SHVETS production.
Content creation is an innate and integral part of successful business. Maximizing both internal content (like employee training videos) as well as external content—social media, email marketing, and explainer videos—is of the utmost importance.
Explainer videos host a slew of benefits, especially when used in conjunction with other marketing methods. The benefits include:
Increased reach, engagement, retention, and conversions
Heightened attention time per page or post
Optimized SEO searches
Educated and empowered users
Versatile applications like email, social media, and websites
A mind-bending stat to ensure video marketing is a wise investment? Emails with video have 300% more engagement. And that's just for the email application. In fact, most users require an interactive video experience to establish company value.
Make it known why your explainer videos matter to gain instant authority and trust.
How to make a pristine explainer video in 5 steps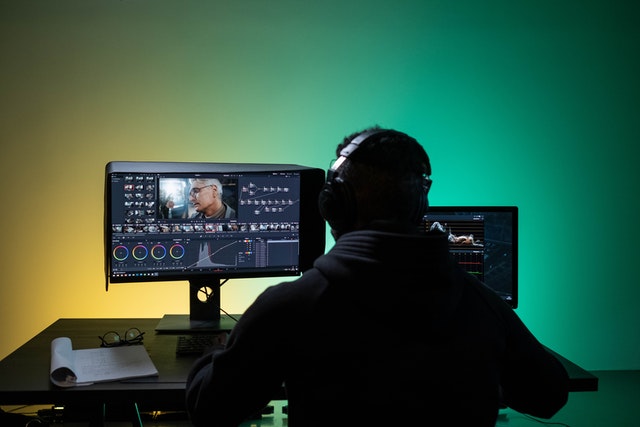 Use WeVideo's media assets to build your explainer video and share your story. Image via Ron Lach.
Before you start making an internet-busting explainer video, you'll need an accommodating video creation tool that has everything you need, like:
Most of all, you need a system that helps you understand what all of those things mean and how to use them—regardless of experience. Once you're ready to rock, you can follow these five quick steps towards your new and best explainer video yet:
Write a captivating script. Incorporate humor, wit, or sentimentality where appropriate.
Record and edit the narration.
Collect and insert stock assets like music, video clips, images, and graphics.
Add transitions, slide duration, and text.
Publish and share where necessary.
Time to get to it!