If 2020 were like any other year, the words "Black Friday" might conjure up images of an adrenaline-crazed stampede at your local mall.
But this year, things are different.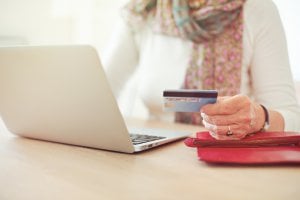 The coronavirus pandemic has impacted retailers and shoppers in a big way. People are shopping less at brick and mortar retailers, and shopping more online using their smartphones.
But the shift to online shopping isn't brand new.
Last year on Black Friday, online shoppers spent $7.4 billion online, or $1.2 billion more than the year before. And according to TechCrunch, online purchases on smartphones increased 21%.
So how can small businesses get the most out of Black Friday this year? Here are our top 3 tips on creating a winning Black Friday marketing strategy for your business (yes, even in the midst of a pandemic).
1: Stay active on social media
Use social media to your advantage. It's one of the best ways to reach the masses quickly, easily and at no cost. Sure, you can pay to advertise on some platforms, but it doesn't cost a thing to engage your audience by posting to your feed, sharing photos and (our personal favorite) creating scroll-stopping videos.

Consider these data points:
74% of consumers

rely on their social networks to make purchasing decisions.

Online stores with a social media presence have an average of

32% more sales

than those that don't.



2: Keep a calendar and plan ahead
Keeping a marketing calendar isn't as complicated as it sounds. It's really about knowing which days of the year are best suited for your business' promotions. Check out our free 2020 Marketing Calendar to see what we mean.
Take note of these important marketing dates coming up:
Thanksgiving 11/26
Black Friday 11/27
Small Business Saturday 11/28
Cyber Monday 11/30
Giving Tuesday (for nonprofits) 12/1
Now that you have these marked down, start planning your promotions and marketing campaigns around them. If you're a small business, take advantage of Small Business Saturday. Nonprofits should capitalize on Giving Tuesday. And all businesses can get in on Thanksgiving, Black Friday and Cyber Monday. Start early and give yourself plenty of time to plan out your promo dates.
3: Get their attention with video
We don't need to give you all the reasons why video benefits businesses, but it's undeniable that it can help you engage your audience and attract more customers. And videos are super easy to make. You don't need to hire a production crew or spend a ton of money on equipment. All you need is a smartphone and a super simple, easy-to-use video editor.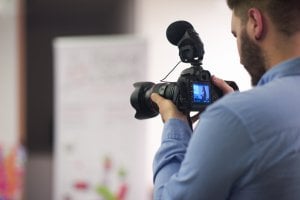 Create Black Friday ads and GIFs for social media, tutorial videos, product demos and more. Video is perfect for online shoppers and smartphone scrollers (that's most, if not all of us). Don't tell your customers why they should purchase your product or service; show them with videos that convert. Start making your marketing videos today for free.
How will your business build a marketing strategy for Black Friday? Are you catering your offerings to online shoppers this year? Comment below and be sure to subscribe to stay current with video trends and marketing ideas.