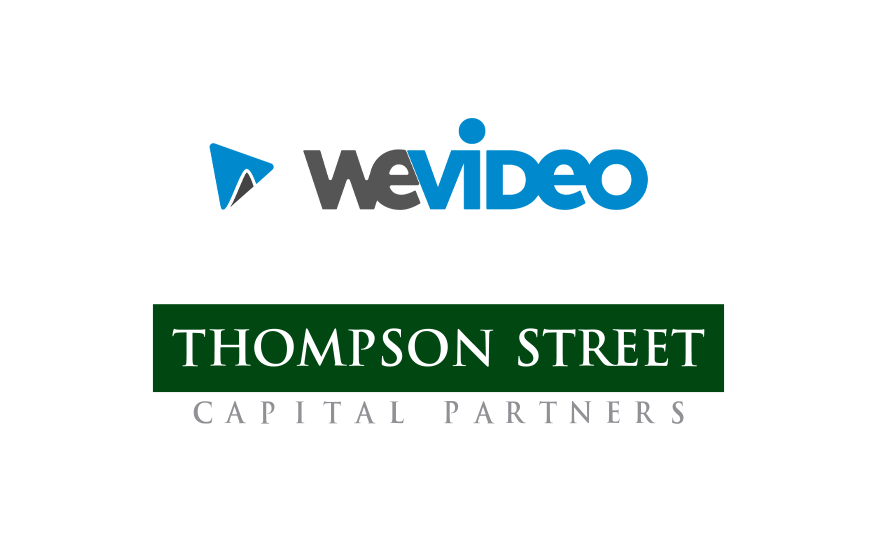 WeVideo is excited to announce that Thompson Street Capital Partners (TSCP), a private equity firm based in St. Louis, has acquired majority ownership in the company.
This partnership enhances WeVideo's ability to deliver on our vision of empowering everyone to impact their world through creative expression. The last few years have seen WeVideo experience tremendous growth and this partnership will help WeVideo continue that.
Click here for the full press release, WeVideo announces significant strategic growth investment from Thompson Street Capital Partners
"This partnership represents a shared vision and provides an incredibly exciting opportunity for WeVideo to accelerate its growth with Thompson Street Capital Partners," said Krishna Menon, CEO of WeVideo. "In the last few years, WeVideo has delivered on a combination of product innovation, customer growth and profitability and this investment allows us to further expand our reach and impact."
With the increased demand for collaborative and user-friendly video editing platforms, this partnership transaction underscores WeVideo's strategy to continue to establish itself as the video creation platform of choice for educators, personal creators and businesses.
Craig Albrecht, Managing Director, TSCP said, "WeVideo's fully-integrated editing suite balances ease of use with advanced features to deliver a differentiated experience for its K-12, business and personal customers." Mr. Albrecht added, "We are thrilled to partner with the superb leadership team at WeVideo to reach new markets, create new value for our customers and accelerate the Company's already outstanding growth."
Thompson Street Capital Partners (www.tscp.com) is focused on investing in founder-led middle-market businesses in the software and technology services, healthcare and life science services, and business services and engineered products sectors. Founded in 2000, the firm has acquired more than 100 companies and has managed more than $2.6 billion in equity. TSCP partners with management teams to increase value by accelerating growth, both organically and via acquisitions.