Are you ready for another round of updates from our product team? They have been hard at work bringing you some frequently requested features and tools, and some you may not have thought of but won't be able to live without! Read about the new changes then dive in and give them a try. We can't wait to hear what you think!
Screen Recording
You can stop the exhausting search to find a screencasting tool to use in conjunction with WeVideo. Screen Recorder is now conveniently built into the WeVideo editor. Record video of a single window or your whole screen then easily add it to your video's timeline.

The new screen recording tool is perfect for teachers who want to implement a Flipped Classroom by creating video courses students can find online. Small businesses will be able to create video workflows to help potential customers navigate their website. The possibilities are endless!
Available only in the Google Chrome browser. Screen Recorder is a premium feature. Upgrade your WeVideo account to start using the screen recording tool.
Markers with Comments
We've improved the feedback process when working on a collaborative project. Now with the new markers and comments you can easily call out parts of the project and make notes to share with collaborators. You and the other members of your team will be able to simply see the notes left for each other making the process of creating a video together even smoother.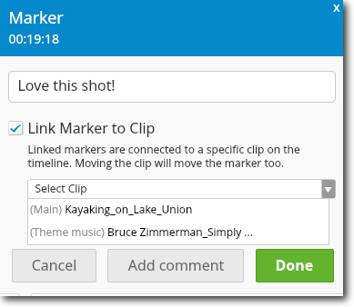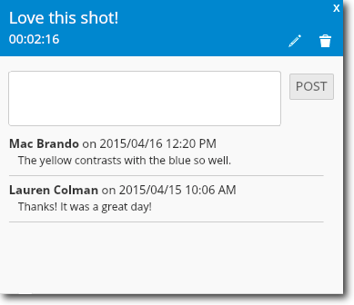 Editing a project by yourself? Add markers to remind you of cuts or edit points you like to revisit later. You can even add markers as you preview the footage by clicking M on your keyboard.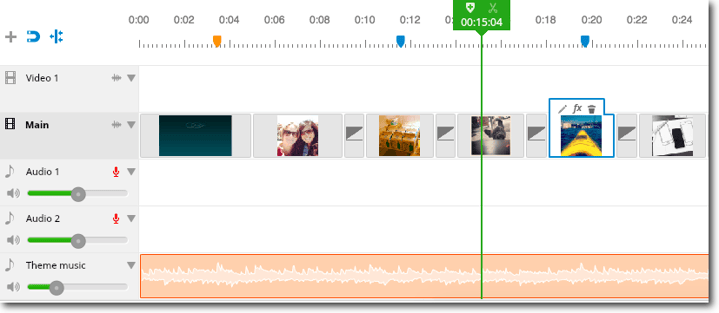 Revision History and Locking
Have you ever wanted to go back in time? Now you can with Revision History! Use this function to view all of the saved versions of a project. Every time you edit and save a project, a version of the project is saved and can be recovered from the revision history.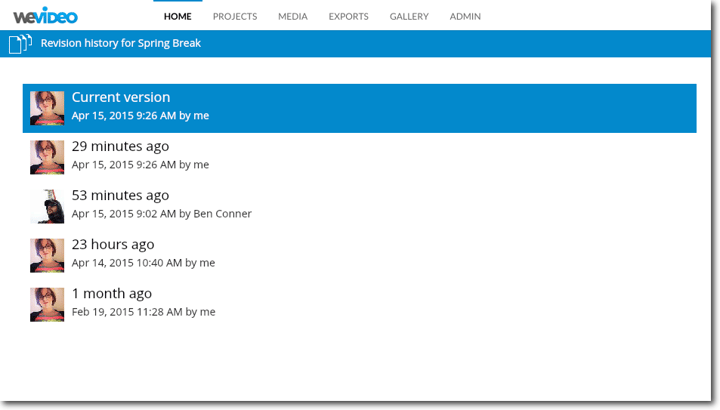 The new release also comes with a new project wizard that helps you choose the type of project that works best for you (and your team). When working on a collaborative project you and your team will now have the ability to create edits on one video and lock the video as you edit it to ensure that the changes are added to the same one. A timeline will be marked as "Locked" when another contributor is actively editing it. As soon as they are done editing the timeline will unlock.
Try out the new features and let us know what you think in the comments below. If you have suggestions for future updates to WeVideo we would love to hear your feedback! Want to learn more about these and other WeVideo features? Check out our FAQ or watch some of the videos in the WeVideo Academy.
[hs_action id="8783, 8782"]