Here's what's making headlines this month in social media news. Want to make better videos for social media? It's easier than you think to create a social media strategy that converts.
Salesforce acquires Slack for $27.7B
In a major deal announced December 1, Salesforce bought Slack in an effort to shape the future of enterprise software in a new all-digital world of work.
YouTube shares list of top creators and videos of 2020
In the theme of "year in review," YouTube published its annual list of top creators and videos of 2020.
Twitter acquires social streaming app Squad
The team behind Squad, a desktop and mobile screen sharing app, will be joining Twitter. The app itself, however, will be discontinued per Twitter.
Facebook launches Collab, a TikTok-like music video app
In a move to compete with TikTok, Facebook has publicly launched Collab, which has been in beta until now. The app is available for download on the App Store.
Instagram launches shopping in Reels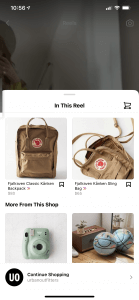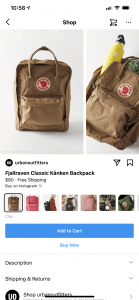 Image source: Instagram/Urban Outfitters
Announced back in October, shopping is now available in Reels. When viewing Reels content, users can now select "View Products" to purchase or learn more.
Learn how to boost engagement on social media. Don't forget to subscribe below to stay in the loop.