What does collaborative learning look like? For the last eighteen weeks, students in my History of Rock and Popular Music class have been researching classic rock bands and reading broadway bibliographies in a completely digital hybrid learning environment with technologies such as Kidblog, Smore, iPads, and Google Apps for Education.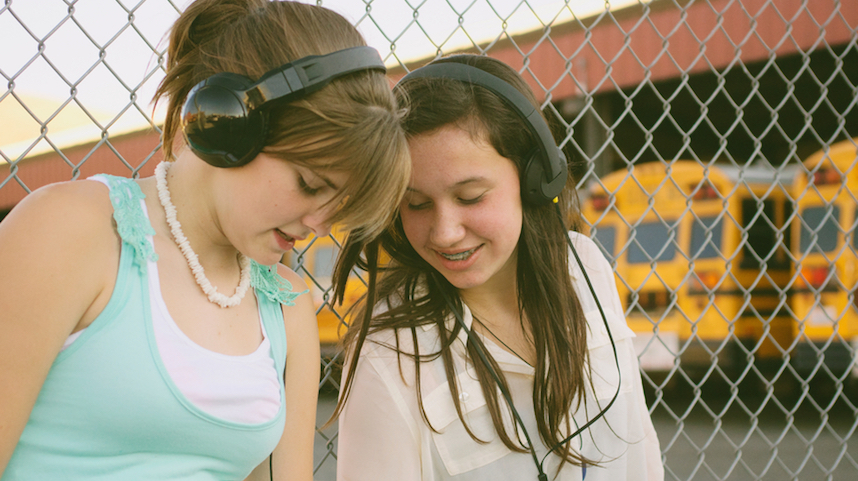 For the final project in this class, students formed small groups and created video podcasts that feature the highlights of the 1960s through today. Each group began by researching their particular decade to find the highlights in the fields of music, politics, sports, and news. We used Google Docs to compose a general outline for how the podcast would be setup.
Students used iPhones and iPads to interview teachers on their recollection of their project topics. To prepare for this, we talked about interviewing skills in class and did mock interviews within our groups to look and sound as professional as possible.
To divide and conquer this project as quickly as possible, I encouraged the groups to split up the work. Students in each group were assigned jobs ranging from "researcher" to "photo and video collector," and even "interviewer." This experience taught them about collaboration and teamwork.
Finally, it was time to put our projects together and create our video podcast. To create these projects outside of the classroom, we needed to have a video editing platform that allowed the collaborative environment and the ability to share photos, videos, and all other resources that students found for their project.
To complete this project, we turned to WeVideo as our editing platform. WeVideo is an amazing video editing application that students can access through their Google Apps for Education accounts. For this assignment, students uploaded all of their audio, video, and photos, into a Google Drive folder that was shared between myself and all of the members of the group.
There are several advantages to creating student podcasts through WeVideo.
Video Demonstrations
The first advantage is the setup and creation of the project itself. With other projects we did throughout the class, I spent hours making up screencasts to demonstrate how to use a particular application. Through the WeVideo Academy, students can learn how to setup, edit, and collaborate on their video projects. This saved me hours of time and they were able to learn the skills they needed both in and out of the classroom.
Cross-Browser Support
One of the advantages of running a class-based in Google Apps is that the platform fits well on both Mac, Windows, and mobile browsers. Through WeVideo, students of all tech backgrounds are able to log in and have access to their projects, content, and creativity. By using a cross-platform editing system, students can focus on their storytelling, and not on the limitations of their particular computers they have at any given time.
Professional Looking Projects
Let's face it, no student wants to spend hours of time working on a project only to have the output look unappealing. Students are social creatures and they love sharing their work. WeVideo provides a great user experience from beginning to end, where videos are easily shared with sites such as YouTube and Google Drive.
WeVideo for Education
The fact that students can log into their GAfE accounts and have access to a community pool of video and content is unbelievable. With an upgraded WeVideo for Education account, teachers can upload video and give students access to it for their own video projects. Think of this as a cross between Google Classroom and iMovie… but BETTER!
In the past, I have used applications such as Windows MovieMaker, iMovie and even Final Cut Pro to complete this project with my students. Without a doubt, WeVideo was the missing component that made the learning process happen. This project used to take over a month to complete due to the limited time students had in the classroom on their particular computers. Thanks to WeVideo, students now have access to their video projects at home or in the school library. This drastically cut down the time it took to complete the project and it provided the students with a much smoother video editing experience.
There are several great video editing applications available for education. WeVideo for my class was simply the best choice available.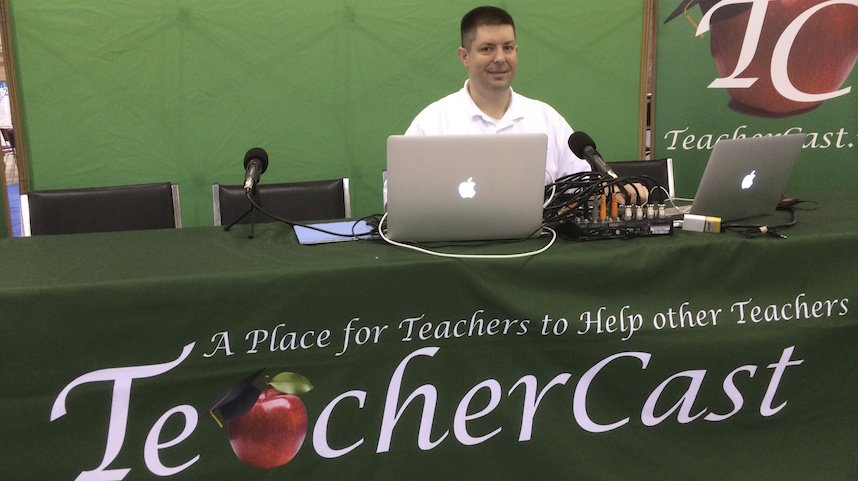 Have you used WeVideo with your students? If so, I'd love to hear from you. Please leave some comments below and share your projects and success stories.
[author title="About the Author"]