There is no better way to tell a story than with video.
Video captures attention like no other media source. Why not tell your business story via the medium of video? Sound and movement are effective methods of engaging consumers and raising brand awareness. Videos show off a business's personality and generate an emotional connection with an audience. When consumers emotionally engage with a brand, they resonate with it and lead to potential purchases.
With around 2.89 billion monthly active users, Facebook is one of the biggest players in the video ad game. Successful marketers harness the power of Facebook ads. Facebook offers businesses huge advantages in the form of precise targeting features.
If this statistic provokes excitement, good. It should do.
Do you want to:
Reach a precisely targeted audience - with a creative branded ad - on a channel you know your users engage with - to secure more business?
If the answer to all of the above is a resounding "yes," then let us delve a little deeper.
Starting from the top, you will learn:
What a Facebook ad is

How to plan the video creative

How to set up a Facebook video ad campaign

How to create a Facebook video ad

All about Facebook audience targets

Facebook video ad requirements

Tips to make an engaging Facebook ad

Affiliate programs

How to track and test your Facebook video ad campaign
What are Facebook video ads?
They are ad videos that appear in Facebook news feeds to showcase your business service or product.
Some different placements of video ads include:
In-feed ads: shows in the newsfeed like organic posts
Slideshows: simple video ads consisting of images and text
Carousels: multiple videos and images in one ad
Collections: videos combined with product images to showcase an online shop
Stories: vertical ads appearing between organic Facebook stories
Whatever the placement style, ensure your Facebook video ads are as attention-grabbing as possible. There is a lot of noise on Facebook with businesses clambering over each other for social media dominance. Bear your user in mind at all times to pitch your ad campaigns where they will gain the most traction.
How to prep the video creative
Preparation steps are crucial for video success. Focus on what you want your video watchers to do after seeing your ad. Recognize your business brand? Hand over their email? Go to your website? Read your blog? Determining the action will influence the video intention.
Three things to think about with examples:
Play around with different CTA button wording and design, use plenty of power words, and evaluate which methods inspire the most action.
How to set up a Facebook video ad campaign
1. Facebook ads manager
Your first port of call is Facebook Ads Manager platform. Create new ad campaigns, analyze and edit existing campaigns, and schedule future ads here.
2. Create an ad account
Navigate to the Facebook ad center, where you can decide the account to manage for your ad campaign. Facebook will ask a few questions to determine your campaign aims. Examples are promoting brand awareness and securing more customers.
Think carefully about your ad campaign's objectives and KPIs. There are many ways to analyze KPIs - conversions, engagements, and audience reach to name but a few. Focus on the KPIs you plan to track before creating a video to set yourself up for success.
3. Ad placements
Choose how you'd like to display your ad. This is where you decide the placement of your ad - whether that is in stories, in-feed, and more.
4. All about your target audience
Now is the time to choose your target audience. This step is crucial; take time to assess your intended users, so your new video ad reaches them. Audience targeting includes areas like connections, interests, behavior, demographics, and geographic segmentation.
An example of a specific targeted audience would look like this:

Male college-educated professionals aged 26-30 living in Denver working in the finance sector. Interests include high-adrenaline sports, and they browse Facebook at least three times a day. They are active participants in Facebook groups Facebook use tends to be on cell phones.
5. Set budget and schedule
Decide the budget and how often your video ad should appear to your targeted audience. Begin with small amounts and experiment with different target audiences to generate the most reach. When you are confident with the video ad campaign demographics, you can invest more into them.
Before we go ahead and create our first video ad, let's pause to look at some FAQs:
How long should a Facebook video ad run for?
Best practice states two weeks as a good period of time for running Facebook video ads. It takes time for ads to gain momentum in newsfeeds.
How much do Facebook ads cost?
The cost of Facebook ads varies wildly and is industry-specific. Industries such as retail and hospitality generally have PPC rates of between $0.45 to $0.70. To test PPC ads, wait at least four days to see how the ad is performing.
How long should a Facebook video ad be?
Between 5 to 15 seconds is the peak time to be most effective.
How to create a Facebook video ad
In the Facebook Ads Manager navigation, you will find an awesome option to guide you through the steps. The basic stages are as follows, but you will find much more information on each step as you go:
Create menu item from the top navigation

Choose the ad type from the dropdown

Click "Continue"

Complete campaign name

Select Video views for the campaign objective

Change default options if necessary

Click "Next"

Choose your campaign ad options

Upload a video, create an image slideshow or promote a previously posted video

Specify ad name

Associate the ad with a Facebook page

Refine, review and publish

Pay for your ad
Facebook video ad requirements
Ensure your ad meets Facebook's guidelines for submission. Depending on the style of ad you choose, there are different requirements.
Basic rules specify:
MP4, GIF, and MOV are the recommended video files

In-feed ads work best with a 4:5 ratio, and 1-241 seconds duration.

4GB is the largest file size

1080 x 1080 is the smallest resolution size
Tips to make an engaging Facebook ad
Planning Facebook video ads requires thought. When it comes to the actual creation, you can make quality video ads with a specialist video editor. Editing tools such as professional green screens and built-in stock content help with slick video ad creation. After this, go ahead and upload from any device.
If you're going for the at-home approach, some top tips to keep in mind are:
The first five seconds should be compelling and offer clear value

Aim to sound natural

Think mobile-first - 1x1 layouts for the best playback, regardless of device

Use premium stock footage for professional results

The thumbnail image should be the most attention-grabbing

Show your products in use by real people

Ensure content is relevant to your target audience

Make sure it makes sense without sound (include captions if necessary)

Consider real-life testimonials for all-important

social proof

Keep sentences short

Outline issues and deliver solutions
Affiliate programs
If you're in the affiliate marketing game, some of the best affiliate programs are Facebook video ads. Affiliate marketing on Facebook should complement your other channel marketing. Affiliate marketing on Facebook should contain 80% educational and 20% targeted promotional content.
Why not join niche Facebook groups? Potential influencers are lurking in this virtual space, eager to join your affiliate marketing campaigns.
How to track and test your Facebook video ad campaign
Tracking the success of Facebook video ads is simple with Facebook Ad Manager. Check audience reach, engagement, and the number of click-throughs from your videos.
It's essential to understand how much revenue your Facebook video ads generate. This knowledge determines your future ad spend. Vary your campaigns with slightly different ad formats to see the engagement results from each version.
Along with Facebook Ad Manager, you can measure video ad success with sales automation reporting tools. Combine the two analytics platforms for a true assessment of video ad campaign effectiveness.
Ready to unleash the power of video?
Now you're all set to plan and create your very first Facebook video ad.
Key takeaways:
Thoroughly prepare your campaign objectives

Research and define your target audience

Ensure your videos are compelling and CTAs are obvious

Decide what you want the user to do after watching your video ad

Assess the campaign to improve for future video ad campaigns
People love watching videos. Consumers use the medium of video to gather brand information. Facebook video ads convert better than any other type of ad. This builds a strong business case for Facebook video ads.
Now more than ever, it's time to tap into the world of Facebook video ads. You have a captive audience out there, ready and waiting to hear all about your business. Jump in and join the conversation.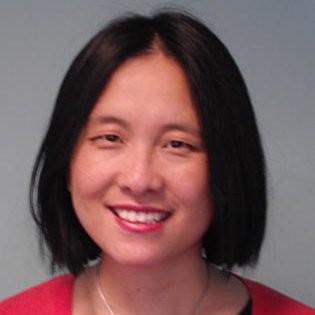 Author Bio
Patty is the EMEA Product Marketing Manager for RingCentral Office, the leader in cloud communications solutions with phone call tracking. Patty is passionate about creating value and differentiation, ensuring a better experience for customers and partners. She gained a wealth of international product marketing, product management, GTM and market development experience, across a range of high-tech SaaS in a fast-paced, hyper-growth environment that assumes both strategic and tactical execution. She is not new to UC, starting in Tandberg, then Cisco, driving the launch of video collaboration and services, and Enghouse with global responsibilities for hosted CCaaS.