Screen recordings are a powerful way to connect with your viewers and convert them into customers.
By providing a personal, behind-the-scenes look at your product or service, you can create a more intimate connection with your audience, which can increase the chances that they will become paying customers. This little "sneak peek" helps viewers understand how your offering works and why it's the perfect option for them.
In this post, we'll discuss the benefits of using a screen recorder for online businesses that want to increase brand awareness. We'll also dive into tips for creating successful screen recording videos that your future customers will love.
Why even bother with a screen recorder for marketing?
Screen recording is simply the process of recording the contents of your computer screen, sounds simple and kind of neglectable as they can be used for a wide variety of purposes.
But we're focusing on how they can be used in marketing, and for businesses and content creators alike. This style of content can perhaps be your best outlet for capturing attention and targeting the right customers! The reason for this is that:
It provides a personal touch. Viewers can feel like they're right there with you, watching you work. This builds trust and can help to close the sale.
They show you're an expert. When you record your screen to teach or demonstrate a process, it shows that you know your stuff and that you're an authority in your field.
Screen recordings increase engagement. People are more likely to stick around and watch a screen record all the way through than they are to watch a standard video. This is because they are more engaging and provide more value than standard videos do.
A screen recorder is simply one of the most underrated tools in a video marketers arsenal. Done well, they can be extremely effective in converting casual viewers into customers.
Personalized videos are the future
Video is the future of marketing. If you're not using it in your campaigns, you're behind the curve. And while there are many types of videos you could use, a screen recorder is super effective.
Why? Because they're personal. When a viewer sees you on-screen, talking directly to them, it creates a connection that no other type of video can match. It makes them feel like you're speaking directly to them, and that you care about their interests.
And, that's the key to conversion: making your viewers feel like you're someone they can trust.
Thanks to video, online content is becoming more and more personal. In a world where people are overloaded with information, we're all searching for ways to connect with the people behind the brands we love.
That's why videos that feel like they're tailored just for us are so successful. Why do you think Facebook Live, TikTok, and Instagram reels are so popular? It's because they allow users to share authentic, personal moments with their friends and followers.
Screen recordings are the perfect way to create personalized videos. By capturing your screen as you use your product or service, you can show your audience exactly how it works. They'll feel like you're speaking directly to them, and they'll be more likely to trust your brand and convert into customers.
Video is one of the most powerful communication tools at your disposal as it is engaging, informative, and easy to consume. And according to recent studies, personalizing video content directly helps with conversion rates and increasing sales as reported by 81% of marketers.
So if you're not using video in your marketing campaigns, you're missing out.
How recording your screen helps with conversion rates
A screen recorder is a powerful marketing tool because it allows you to connect with your viewers on a personal level as we touched on previously. Seeing is believing and by giving your viewers a behind-the-scenes look at what you do or how your service works, you're more likely to persuade them to become customers on autopilot.
Document your journey!
Screen recordings are a powerful way to connect with your viewers on a deeper level.
They can see everything you do and how you do it. Not only is this a great way to show off your product or service, but it can also be used as a form of "behind-the-scenes" documentation that you're sharing with the world.
People love journeys especially when they're a part of that journey. By capturing your computer screen and editing it into shorter videos, you can share your journey with others and attract the right audience which is so important for high conversion rates.
There are entire YouTube channels that only do screen recordings and run entire businesses behind the scenes to make money online.
People are drawn to authenticity and this is a great way to show them what you're all about. Plus, it can be really helpful in cases where you need to explain something in more detail.
Captured footage can be used as-is or edited into a more polished video
When creating a screen recording, content is king.
But that doesn't mean you can't polish it up a bit to make it more presentable. If you have the time and resources, you can edit your footage to create a more professional-looking video. This is a great way to appeal to viewers who may be skeptical of unedited raw footage.
You can also use a free screen recorder to create video marketing campaigns that are more engaging and informative. For example, you can create tutorials or product demonstrations that show potential customers how your product or service works.
Screen recordings can be a powerful tool for businesses of all sizes—if used correctly, they can help increase brand awareness and revenue.
How long should a screen recording be?
The length of a screen recording can vary, depending on the marketing tactic you're using it for.
For example, a teaser for a product video might be shorter, while a how-to video or product demonstration could be longer. But in general, longer videos tend to perform better than shorter ones.
Viewers are more likely to stick around for the whole video if it's longer than 5 minutes and they're more likely to take action after watching a video that's 10 minutes or longer. So when you start recording, think about what the viewer will gain from watching the entire video.
If you can hook them in within the first few minutes, great! But if you need more time to explain your product or service, go for it. Just make sure to keep your viewers engaged throughout the entire recording.
How to choose the right screen recording software
When it comes to recording your screen, the software that you choose needs to be able to produce both basic screen recordings and more complex/professional recordings.
Having the following features helps massively:
The ability to record your entire screen or just a specific window

Picture in picture recording process with a webcam icon

Record audio or add narration

Add motion graphics and annotations

Edit videos and screen recordings

And share your recordings online
This is where WeVideo's free screen recorder comes in with the power of a full video editing suite that's based online in your Google Chrome browser tab, with built-in screen recording functionality!
All you do is hit the record button, choose if you want to record your screen with or without the webcam, and instantly capture your screen.
Once done, WeVideo will save and insert your recording directly on the editing timeline. This allows you to polish up the recording, remove unnecessary parts, bloopers, add graphics, and export the ready-made production directly to YouTube.
This way, you'll be able to focus on your message and not on the software. WeVideo is intuitive to use, cheap, and you'll be able to record your screen in no time.
So if you're looking for a powerful, yet easy-to-use screen recording software, WeVideo is a great choice. It's a free screen recorder with a built-in video editor which you can try out before committing to a paid plan.
Different types of screen recording videos to create
Screen recordings can come in many different forms, but the most common are overviews, tutorials, and product demonstrations.
Overview videos are an introduction to a product or service. They give a high-level view of what the viewer can expect and might include a tour of the product or service. They are usually around 60–90 seconds long and their purpose is to pique the viewer's interest and get them to watch a more in-depth video.
Screen recordings are an effective way to create overview videos as they are quick, informative, and easy to produce. Plus, they give viewers a glimpse into what it's like to use your product or service from the start.
Tutorial videos are step-by-step guides on how to use a product or service. They can be extremely helpful for viewers who want to learn more about a product before they buy it. By illustrating how your product or service works, you can help potential customers understand its benefits and see why it either solves their problem or fulfills their desires.
When creating your screen recording, be sure to keep it polished and professional, and make sure the most important information is easy to see and understand.
Product demonstration videos show how a product is used in real life. They can be helpful for viewers who are on the fence about purchasing a product and want to see how it works before they make a decision.
Screen recordings are an effective way to show off your product in action as viewers can see exactly how your product works. This can be a great way to increase conversions and encourage people to buy your product.
Wrap up
Screen recording videos are an underutilized marketing tool that can be used in great effect to convert viewers into customers.
When used in video marketing campaigns, they can be an extremely effective way to show off your product or service in a way that words cannot. By personalizing your videos and using the right software, you can create screen recordings that are informative and helpful. Screen recordings can also be used to document your journey and create a more personal connection with your viewers.
The sky is the limit, so make sure to give it a try before dismissing it entirely.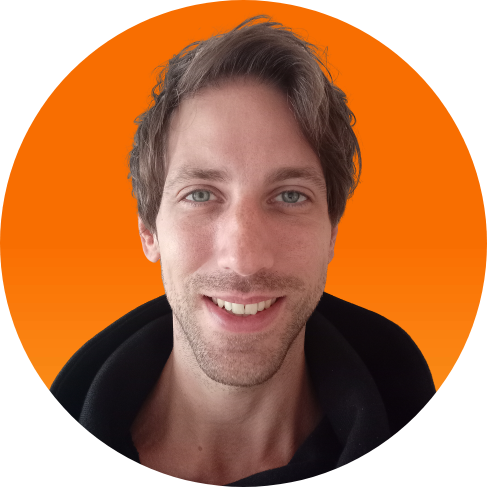 Author bio
Chris is an engineer turned synthesizer, combining tech expertise with content marketing. Chris writes and carefully curates the best tools for new technical trends, content creation, and marketing.