It's no surprise that in the last few years, work, home, and school environments have changed drastically. As a result, online and video-based learning has gone viral. As of this year, 88% of companies use the training video to enforce high-caliber employee development.
If you're not part of that demographic, you may be among the 81% of people who plan on switching up their learning techniques ASAP.
So whether you're looking to improve training video quality, diversify training video types, or learn how to use them in the workplace, this guide is for you. We'll cover the following topics:
Let's dive in.
What is a training video?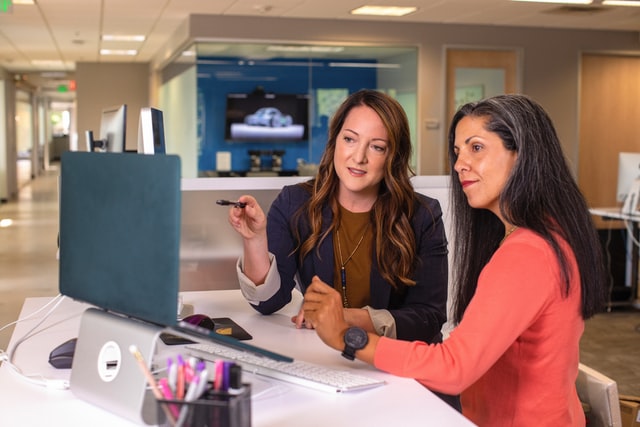 Heightened engagement stems from integrative learning styles. Blend auditory and visual processing methods with effective training videos. Image via LinkedIn Sales Solutions.
By definition, training videos are videos designed to teach or educate an audience about a particular topic or skill. And in a modern media world, this form of learning is expected in work environments, whether you're a small business or large enterprise organization.
With access to TV, computers, phones, iPads, smart watches, and the like at home, tech exposure begins in preschool. In fact, at-home television channels like PBS Kids are designed to highlight age-appropriate skills like numbers, colors, and the alphabet.
As a result, mass tech desensitization can make not having a training video-based curriculum at work can seem old, disengaging, or ineffective. And while training videos can be misperceived as boring, pre-recorded lectures, they don't have to be (nor do your recruiting videos...).
Training video quality depends on the evolution of technology. With infinite tech resources available today, yes, there's more competition, but it's easier than ever to compete — you're never bound to one type of training video. Solidify a diverse training curriculum with the following training video ideas.
Types of training videos
Educate any audience on any skill with an elevated training video. Image via Product School.
Now, unlike a one-minute Instagram reel, training videos are expectedly longer. However, due to the ever-shortening human attention-span, it's best to keep your videos around 3-6 minutes (but depending on the demographic and topic, training videos may last up to 20 minutes).
Anything above a 30 minute video lands more in the webinar, lecture, or course category. If you're developing a training video library, consider splicing up your clips in short-but-sweet increments so folks can follow along without losing interest.
Here are some different types of training videos to incorporate into your training curriculum. Diversity is the best way to combat a collective yawn response and make content that sticks.
1. Instructional training video
Now this CPR video is worth a watch. Make necessary life skills engaging with an instructional video like this one. Via Action First Aid.
Instructional training videos usually start with a senior manager or company leader introducing themselves and the video topic. In your case, that might mean company culture, professionalism, dress code, or how to master a sales pitch.
Behind the spokesperson, you might show folks demonstrating a task. If not, you might pin yourself against a green screen or make a video presentation with bullet-points and text on the screen.
Pro tip: While training videos should fall under a particular type, it's okay if they become a hybrid, like this one. The above video also hosts animated and simulation elements (more on these next). Ultimately, it's strategic to start with a clear concept even if it becomes something else. Let it be natural.
2. Animated training videos
Pair narration with animated characters, relevant color schemes, and camera transitions for an engaging training video. Via Pikewood Creative.
Depending on the demographic, animated training videos are a great way to modernize your concept. If you don't feel comfortable on camera, narrate your video with a Sims-like version of you and your expertise.
Ultimately, videos aim to tell a compelling story. You'll want to introduce the why behind your topic to create value and urgency for your audience. Especially for heavier concepts, animated training videos provide levity and charm.
3. How-to training video
Empower consumers with teachable every-day skills to prepare them for unexpected situations. Via Howdini.
Millennials are the leading generation for DIY projects, with 73% of them being self-taught, independent thinkers. Among all types of training videos, how-tos have the highest need for specifics.
If the aim is for folks to learn a skill on their own—like changing a car tire, starting a business, or completing HR onboarding—you'll need to provide step-by-step details.
4. Simulation training video
Set your new hires up for success with a simulated day on the job. Via TPC Training.
Simulation training videos are most common when explaining workplace do's and don'ts, introducing an environment to new hires, or educating on security protocols. Simulation videos use real-life scenarios and environments to train people on how to handle situations correctly.
For example, if you want a firefighter to learn the best escape routes in a home, you'd use a simulation training video with generic floor plans, exits, and realistic aspects like children or pets to prepare them for any type of crisis.
Living in a society that celebrates augmented reality and virtual realities alike, simulation videos are highly effective for real-world experiences.
5. Screencast training video
Help folks master your in-house tools or products with a screencast training video.
Screencast training videos are common for companies like WeVideo, or those that offer specific tools or products. These videos demonstrate an expert walking you through a new platform or system. Usually, they're paired with narration, background music, arrows, or pop-up graphics to highlight different functions.
To successfully make a screencast training video, you'll need an online screen recorder to customize your audio and slides accordingly.
No matter which training videos you make, using an editing software like WeVideo ensures quality and consistency throughout. Maintain a cohesive message and look with brand colors, brand video templates, logos, and more.
Benefits of training videos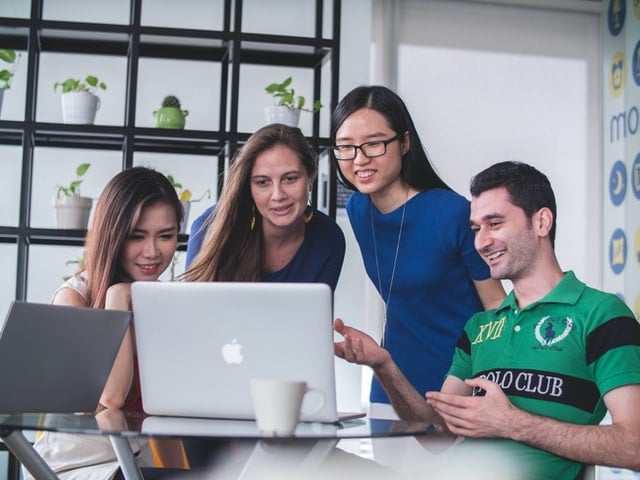 Perform quality control and ensure employees are on the same page with memorable training videos. Image via Mimi Thian.
For the number of training videos that exist, they offer just as many benefits. Training videos:
Drive traffic to your platform
Build an audience
Build workplace community and culture
Heighten engagement
Create quality outcomes
Gain customer satisfaction and loyalty
Empower customers
Establish expertise
Impactful organizations are those that help employees and customers become more independent. Sustainable change starts with education. Make complex principles digestible to the common person and you won't go wrong.
Training video mastery starts here
Whether it's your first or 400th training video, there are always ways to enhance your delivery. Everyone's seen that decade-old training video that just doesn't gel with the current company. Avoid high turnover and ensure pristine performance with impeccable training materials.
You know the phrase, monkey see, monkey do? The best example of top-level work performance is showing folks how it's done from the jump. It's also true that you're only as strong as the weakest link, so use training videos at any time to implement quality control.
See your hard work pay off in the behavior of your audience. If the outcome isn't there, the delivery method's got to change. Take responsibility on your part and ensure your training videos—amongst all competition—are the most accessible. Your following(s), sales, and retention numbers won't lie.