Teacher resources » Get to know your...
Overview
In this activity, students use a simple question and answer (Q&A) format to interview someone in their class, school, or community. Q&A videos are a super popular video format on YouTube and are a fun and engaging way for students to interact with others to get to know more about them.
Interviews are a great way to get to know a new student or to kick off the beginning of the year "get to know you" activity. This activity is also valuable in getting to know members of your school community. Have students interview their principal, office staff, lunch staff, or custodians to get to know the people at your school, what they do, and how they contribute to keeping your school community going.
This activity can be used to get to know people who make up your surrounding community. Integrate this Q&A into a research project, service learning project or other activity that requires that students collect information inside or outside of their school.
Keywords: Getting Started, Q&A, Research
Good for: Teams, first video projects
Grade level: K-12
Skill level: Beginner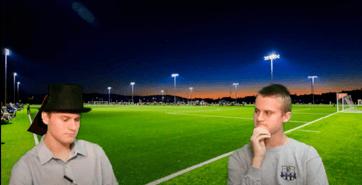 Student Instructions
Copy and paste the information below directly into the description box when creating your student assignment, or, use it as inspiration to make your own!
With a partner or group you will create a short, 1-2 minute question and answer (Q&A) video to get to know someone in our class, school, or community in a fun and creative way.
Be sure to add a background image or footage by tapping into your stock media library and overlay text for a more engaging experience!