Teacher resources » Animate your knowledge
Overview
In this activity students will create an RSA animate video to make what they know visible to you and their classmates!
RSA animate videos are a form of storytelling that synthesizes information and makes our thinking visible to others. Using a whiteboard or other slate medium, students will narrate what they know about a topic while drawing pictures or text to help their audience visualize the information being presented.
This style of expression allows for both the student and their audience to take in information in different modes and allows for greater access to knowledge and learning. Along with being fun and engaging, animate videos of this kind allow a student a different way to show their understanding about a subject or topic.
Keywords: Communication, Digital literacy, Reflection
Good for: Individual work
Grade level: K-12
Skill level: Intermediate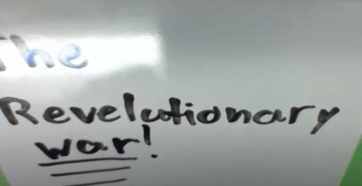 Student Instructions
Copy and paste the information below directly into the description box when creating your student assignment, or, use it as inspiration to make your own!
Create your own RSA animate video sharing your knowledge about something we learned this week. You will use a whiteboard, slate, or other medium to narrate and illustrate your topic to your classmates.
First, illustrate you topic using pictures and text, then go back and record a voiceover narration, telling us about your illustrations.