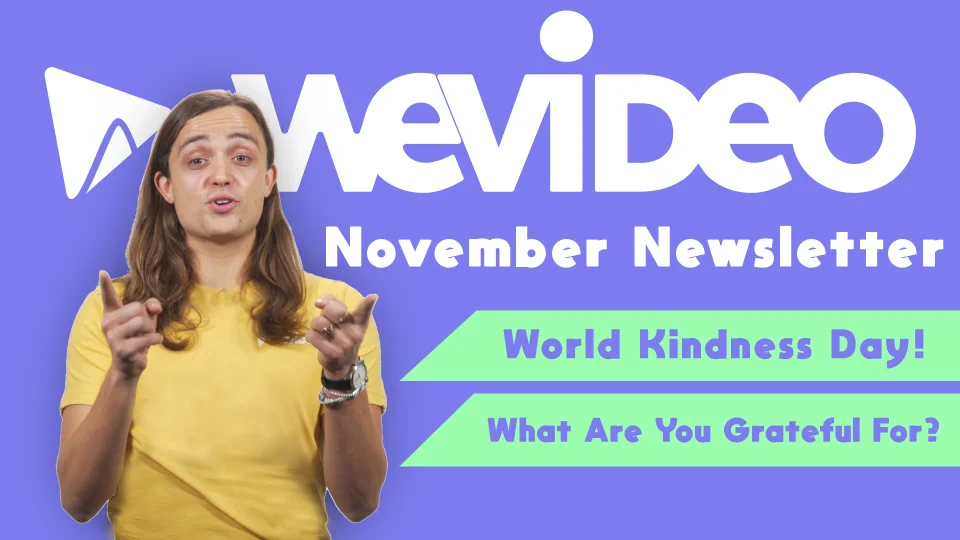 1:18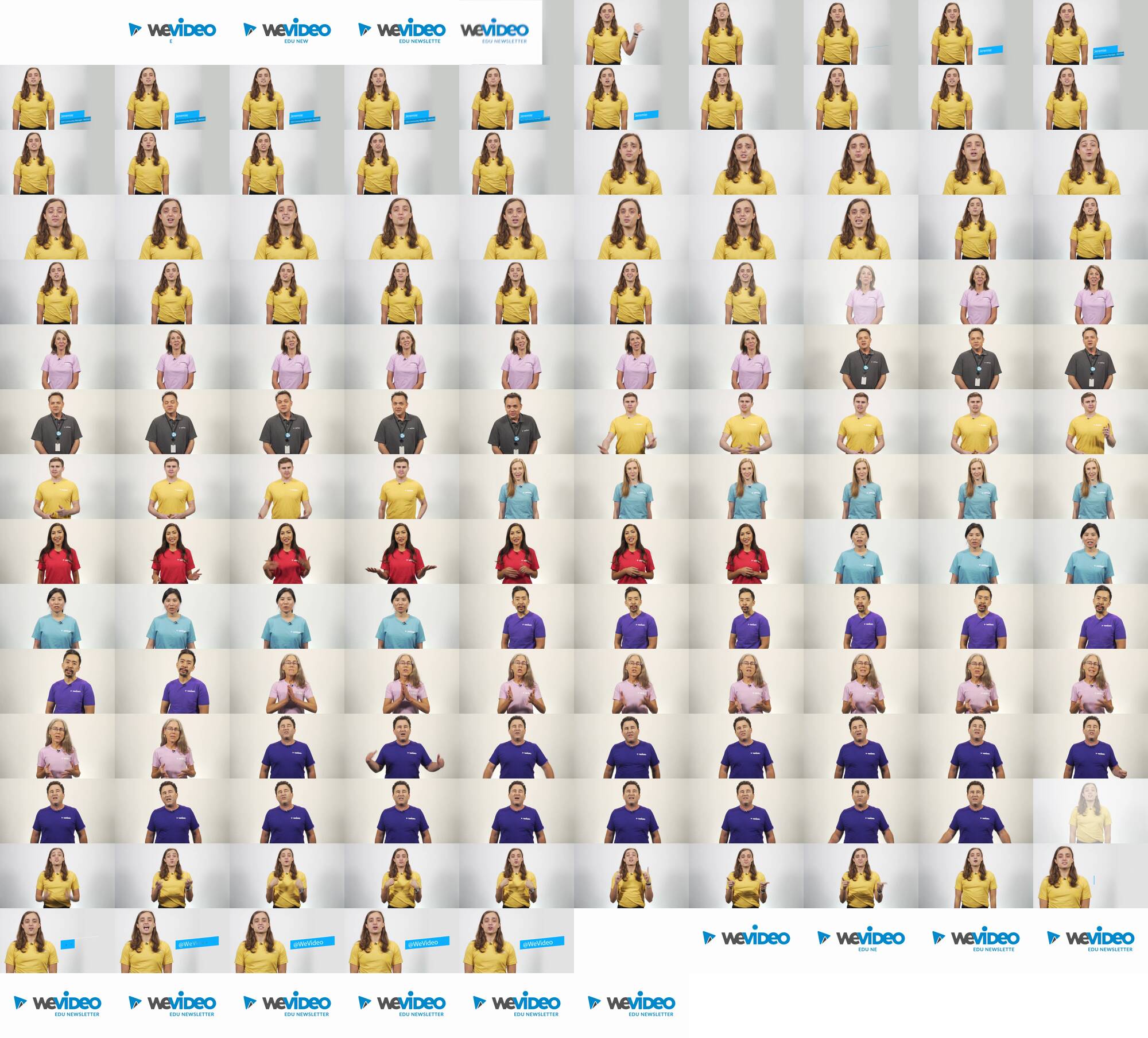 It's that time of year! Halloween is over, and students are starting to count down the days until Winter Break. As educators, what can you do to keep students engaged while teaching the true meaning of this time of year? We believe it's being grateful and sharing what you're thankful for.
Here at WeVideo, we're making it a point to share what we're thankful for, and we want to hear from you and your students too! Share your videos on social media and tag us. We'll be sharing our favorite ones.
We also have a couple of examples of how you and your students can highlight the true meaning of this season. Sixth graders from Nixa, Missouri, highlight 10 ways to show compassion, and a fifth-grade teacher shares how creating a positive climate and culture in your classroom is essential.
We've got some big product news as well. WeVideo recently launched a new feature that allows users to simultaneously record their webcam and screen.
This is a great feature for teachers and educators. Teachers can create instructional videos for their classrooms or professional development with fellow teachers. Students can use this new feature to show their thought processes through video. This could include anything from reflecting through video journals, explaining their solution path in math, or annotating informational or literary texts.
We'd love to hear how you're cultivating kindness and compassion in your classroom. Share your ideas with other educators here.
That'll do it for this month's newsletter! Remember to share what you're thankful for on social media and share it with us. See you all next month!