Are you looking for ways to boost clicks to your YouTube videos?
We know that nailing the perfect YouTube outro can be tricky, just think about how many times you've sat down to create a video, only to realize that you have no clue on how to end it in a good way.
For most, the outro is an afterthought, but the end screen is essential for further engaging your viewers and driving traffic your way, as 70% of what people watch on YouTube is recommended by its algorithm! Wasting the traffic opportunity can be a huge mistake.
In this article, we'll break down real-life successful YouTube outro examples that help skyrocket those clicks at the end!
Keep in mind that what works best for one creator might not work as well for another, so experiment and find what works best for you. But whatever you do, make sure to keep your viewers engaged until the very end.
Want to know how? Keep on reading.
Why YouTube outros are important
Before we can get into the YouTube outro templates, let's talk about why it's important to have one in the first place.
Except for the obvious things like videos, YouTube banners, and your overall branding, YouTube outros are essentially just video bumpers that last under 20 seconds and are shown at the end of your latest YouTube uploads.
They have a few different uses: they can be used to promote other videos or playlists, thank viewers for watching and subscribing, ask them to share your video with their friends, or even just say goodbye until next time.
Outros come in all shapes and sizes but generally have some things in common: they're short! You only have a few seconds to make a last impression on your viewers, so make sure you make the most of it.
If you don't have a YouTube background image, consider using one with no text in order to make it easier for viewers to see what's on your screen when they're watching your videos.
In terms of colors, use the same color palette from your thumbnails and video so that your outro video blends seamlessly into your other YouTube uploads. (Use a video editor like WeVideo to keep all your branding on point!)
The core elements of a YouTube video outro
YouTube end screens don't have to be complicated. You can create an outro using just two core elements: your next video thumbnail and some music.
As we mentioned above, it's also important to keep consistency across all your YouTube videos including colors and other visual elements that help build up your brand.
Try to make it as short as possible, no more than 20 seconds long, as there are three key things you need to accomplish with your YouTube intro:
Thank viewers for watching or subscribing
Tell them to watch the next video or your preferred CTA (Call to Action)
Prompt them to check out your socials or website for more info
Once you have those elements, you can add an audio clip that lasts no more than 15 seconds, and fade out the last 5 seconds for a smooth ending.
It's important not to overdo it with words, as most YouTube users tend to skim through videos. Try recording yourself saying just one sentence that sums up what you want viewers to do after watching your outro screen.
YouTube outro examples that successfully end a video
Now that we've covered why YouTube end screens are important and the core elements, let's get into the fail-proof YouTube outro examples used by recognized YouTubers with huge (!) audiences.
Graham Stephan (3M+ subscribers): Like -> Subscribe -> Socials
Graham Stephans YouTube channel is wildly successful in the finance niche, so it's worth taking a closer look at how he does his YouTube outro videos, and he's keeping it very simple and humble.
Graham usually starts off by thanking his viewers for taking the time to watch the video and urges them to "smash the like button."
He quickly moves over to suggest that you subscribe to his channel if you want to see more videos related to real estate, investing, credit cards and more.
He usually ends with a CTA of checking out his social, preferably Instagram and Snapchat.
And that's it, simple, very clear, and straight to the point with simple text and graphics that you can add with any online video editing tool, and it simply works!
Alex Becker (1M+ subscribers): Abrupt ending, next videos to watch
Alex Becker definitely has his own style of ending his videos but they work for a few reasons.
Firstly, the ending screen starts off very abruptly and specifically with loud music that catches your attention after watching him talk for 20 minutes, this wakes you up.
He then simply uses some kind of random background video that looks cool but the important part is that it doesn't move around much in order to avoid visual overload.
All while this is going on he recommends videos that further relate to the topic and that viewers might be interested in.
Simple in execution but highly effective due to the abrupt ending, the music, and the background video, you almost look forward to the ending which by definition is a wildly successful YouTube outro!
Hardware Canucks (1M+ subscribers): Quick summary, comment below, next videos
Hardware Canucks has very high production quality on all of their videos, and they usually end their videos in the following way.
First, they do a quick summary of the video that you watched, almost fitting it all in a one-liner witch nicely starts off the YouTube outro.
They then rise some kind of question to the viewer and use the first CTA to write a comment about your thoughts. This is a great way to spark engagement on videos and has multiple marketing tactics:
Comments are picked up by the YouTube algorithm, signaling that the video is popular and interesting for it to get recommended to other viewers.
Comments engage the community and build a loyal following, especially if the channel replies.
Comments are a crucial form of feedback that lets the channel know about potential topics for new videos, or areas of improvement.
With all said and done, they conclude with a recommendation of other videos that related to the topic.
What stands out in this YouTube outro is the CTA for commenting on the video, which definitely helps the channel to grow.
Alpha Gaming (600k+ subscribers): Main CTA first, socials, next video
Alpha Gaming has another approach to their end-game, which is to hit hard on a specific CTA, which in this case is their Twitch and Discord channels.
They do this for a few reasons, but mostly it's their main business of operation and they want to funnel viewers there.
After the big CTA's, they move over to the traditional end-screen that recommends new videos, and also make sure to add the same CTA in there as well.
Whatever outro video template you choose, make sure it fits your YouTube channel and what you prioritize for viewers to do.
Maybe you want to grow your channel's subscribers?
Or perhaps you want to funnel people to other socials?
Whatever the case, make it very clear and simple and you'll have an awesome YouTube outro.
Easily insert a YouTube outro screen with WeVideo
Depending on what type of YouTube outro you want, WeVideo is an excellent tool to insert these for a few reasons:
It's an online video editor that works on any laptop or mobile device.
For background video clips (Alex Becker example) they have a huge stock media library that is easy to insert into your video editing project.
Adding simple graphics, a thumbs-up or a text is easy as well (Graham Stephan example) for the more simple and clean YouTube outro.
Adding music is as simple as uploading an audio file or using the stock media library again.
Check out this article for further reading on how to easily edit videos and create your YouTube outro in minutes.
FAQ
What is a good YouTube outro?
At its core, a YouTube outro is simply an ending to your YouTube video. However, YouTube outros are also often short clips that feature other YouTube videos or a specific call to action for the viewer to do something. Usually, it's best to highlight a related video and keep the watch time going for your channel, this will help your videos to rank higher.
What should I say in my outro?
An outro to a YouTube video is a great way to recap the main points of the YouTube video, but if it's going to be more than a few words long you might want to consider making your outro something short and sweet that gets people excited about your next YouTube video or playlist.
Wrap up
YouTube outros are important for a few different reasons. They can be used to thank viewers, promote your other videos, or ask them to subscribe.
Whatever the reason is, whether you're a freelance photographer creating YouTube thumbnails for clients, or a serious YouTube entrepreneur growing to millions of subscribers, YouTube outros should be short and sweet with a hook that makes people want more!
If you're not sure how to create a YouTube outro on your own this blog post has shown you examples of fail-proof YouTube templates that will help skyrocket those numbers.
It's also super easy to add a YouTube outro in a video editor like WeVideo, so don't miss out and start increasing that watch-time today!
Learn even more about everything related to video: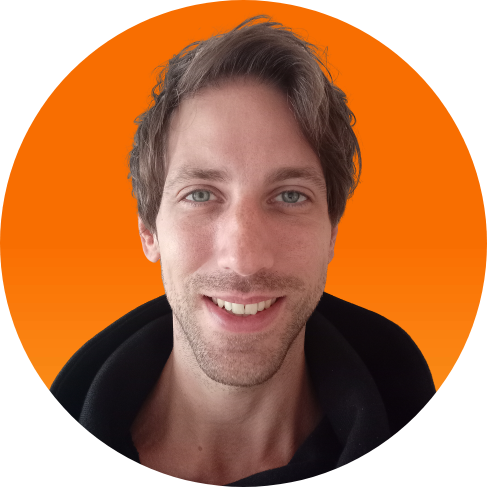 Author bio
Chris is an engineer turned synthesizer, combining tech expertise with content marketing. Chris writes and carefully curates the best tools for new technical trends, content creation, and marketing.