If you're new to Instagram, the idea of using stories might be a bit overwhelming. However, big brands' use of Instagram stories doubled in the last year.
With the concept of short video clips that disappear in 24 hours, which don't even show up on your profile grid or feed, you might be wondering what the fuss is all about.
Despite these features, stories are a great way to connect with your audience and boost engagement for your website. With 500 million active daily users watching Instagram stories online, the right approach can help you increase website traffic, generate leads, and even sell products.
In addition, almost 59% of millennials consume stories on Instagram, which makes this a channel that's worth considering.
In this article, I'll show you the best ways to use Instagram stories to boost engagement for your website. With Instagram constantly updating its platform to keep up with other networks, understanding how to use stories for your business is time well spent.
Let's get right into it.
The benefits of using Instagram stories
Using Instagram stories comes with many benefits. These include:
Instagram stories give you a chance of turning viewers into customers
When using Instagram stories to boost engagement for your website, you can add calls-to-action (known as Instagram stickers) during each video segment. Ask viewers what they thought about your product or service - without being too pushy - so people will share their thoughts with you.
Image Credit: https://wevideo.com
From there, it's easy to direct people to your website or blog for more information. You can also use Instagram stories to promote your e-commerce platform using such stickers and drill down on the actions you get people to take.
There are various ways to use stories to increase video engagement on social media, including:
Using the right hashtags
Enabling autoplay
Choosing the right length when recording your videos.
Boosting this engagement helps the Instagram algorithms understand that your content is valuable, which in turn, gets this content shown to more people interested in what you're offering.
Gain new followers on Instagram and boost your brand's exposure
Using hashtags is a good way of getting more eyes on your story. But teasing certain hashtags in your story is even better - especially if they're relevant.
It might seem silly, but this is a quick and easy way of building up fans engaged with what you have to offer. You'll be surprised at how many new leads come from being savvy about which tags to use in your stories.
Image Credit: https://wevideo.com
Stories offer opportunities for real-time marketing
Real-time Instagram marketing is all about capitalizing on current trends and events as they happen. You can use this to your advantage by creating timely stories relevant to your brand or target market.
For example, if you sell products related to a significant holiday, create a story that showcases your range of products.
Suppose you're part of a humanitarian organization and an event happens which requires the help of others. In that case, you could post a story asking for donations and linking to a donation page.
If you want to boost your team's productivity and efficiency, try using a product management tool.
They're cost-effective and easy-to-use
Compared to other forms of social media marketing - such as Facebook ads - Instagram stories are low-cost. They only require time to get them up online. Because they disappear after 24 hours, you don't have to worry about them cluttering up your profile.
This also makes them a great way to experiment with different types of video content that might resonate with your audience.
Image Credit: https://wevideo.com
Now that you know the benefits of using Instagram stories, let's look at how to boost engagement for your website.
How to boost Instagram engagement for your website
The following tips will help you create Instagram stories that boost engagement with your website.
Guide people to your website through CTAs
Asking for feedback is a good way of establishing how your products or services are performing with users. Companies leverage tools such as popup and form builders to prompt visitors to submit information in a non-intrusive way. Ultimately, the success of these tools will be measured by visitors' interaction with CTAs or call-to-actions.
All of this applies to social media, as well.

Maximum engagement is always desirable, and you can prompt followers to give feedback.
Why not take them directly to your website?
If you do want an in-depth look at what people are saying about you, you might want to turn the comments you get into a blog post titled "What our customers say." You can then link back to this in your Instagram bio for extra engagement.
As an example, if you're using an online course platform to build courses, you may want to make it so that when your audience swipes up, they're able to preview what the course offers or attend a free lesson in exchange for an email. Actions like this take your social media following and move them into a funnel so that they're viable leads to become paying customers eventually.
Using tools such as WeVideo will allow you to increase your Instagram stories' quality without too much effort. You can turn your video clips into memorable stories so they stand out when potential customers scroll through their feed. Adding a CTA to such a story is easy and comes naturally when you're promoting a specific product. Using content marketing tools, you can direct the engagement produced by your social media posts to your website and increase traffic and sales.
Let your personality shine through on Instagram stories
You don't have to always keep things professional on your Instagram stories. If your market permits it, try cracking a few jokes now and then. Interact with viewers by asking them questions - even if it's something as simple as, "What are your weekend plans?"
Image Credit: https://wevideo.com
People appreciate lightheartedness, so use this element to create more engaging content for the Instagram stories you share. There are various ways to use video marketing tips in your stories when boosting engagement for your website. But what you need to do is have fun with them.
Taking an experimental approach will allow you to create something memorable that users are more likely to share.
Host an enticing giveaway to increase engagement
A great way to boost your social engagement on Instagram is to host a giveaway on your stories. This will require you to create a series of videos that will tease the giveaway and entice users to enter. 70% of Millennials follow their favorite brands on social media, with over half of them admitting they do so to make use of special promotions and giveaways.
Once you've announced the giveaway, you can then mention it in various stories, giving live information about what is happening with this event. This is a great way to get more people on your site, as well as increase engagement with your brand. Just make sure the terms and conditions of the giveaway are easily accessible, as well as make it clear what the deadline for entering is.
Image Credit: https://wevideo.com
In addition, you can also include a CTA to your website in the story itself. This will make it easier for viewers to get more information and enter such a giveaway through your website.
Have a look at this example of a great summer vacation contest giveaway to see what I mean.
Collab on Instagram stories with similar websites
If you want to boost your Instagram stories' engagement, consider hosting a video collaboration with another company in your niche. You can then host the videos together on Instagram stories with a CTA directing traffic to both of your websites.
If there is a particular subject that you are interested in, search for other accounts in the same field that have created content about this subject. Then reach out and discuss doing some collaborative videos with each other - offering each other's followers something unique in return.
It doesn't have to be complicated - in fact, the simpler, the better. This is a great way to introduce brand marketing to a new audience and increase awareness in the process.
When creating videos for your Instagram stories, try to think about what will inspire your community. This could be anything from a motivational message to an interesting fact.
By sharing something relevant to your followers, you're helping to create a connection and spark meaningful conversations with them. When people feel connected to a brand, they are more likely to take action, whether visiting the website or purchasing a product.
Take some time to brainstorm what type of content will resonate with your target audience. You can then use this information when creating future videos for your Instagram stories, feed, reels, or even video content for your website.
Keep in mind that your Instagram handle should feature prominently on any material you create when you are doing any type of collaboration. Having a well-defined handle will ensure that your brand is kept top of mind whenever someone thinks about a product or service that you offer.
Post when your audience is most engaged
When you compare organic traffic against paid search, you need to understand that you need to play to your strengths to win with organic.
One way to do this is to post when your specific audience is most engaged. If you're sharing a video on Instagram stories, make sure to post it during the days and times when most of your followers are active.
This will help you reach more people and increase the chances of watching your video then heading over to your website.
Take some time to study your audience and determine when they're most active.
Look at the stats from your Instagram stories and see which patterns emerge.
There might be a time when your audience is more engaged and interacts better with your content.
Use this information when scheduling your Instagram stories.
In this manner, you'll be able to reach more people and increase the chances of getting more traffic to your website.
Turn your slides into a high-quality Instagram story
If you want to create a high-quality Instagram story, consider turning your slides into a video. This can be done using a tool like WeVideo, which will allow you to easily reuse and publish your content online.
By turning your slides into a video, you'll be able to get more creative with your content. You can add music, graphics, and other effects to help make the video more engaging. Since videos tend to have a higher engagement rate than photos, you'll be able to reach more people with your content.
Just make sure that the slides are high quality and that the video is well-edited using the right software. This will help to ensure that your followers will take notice of your content and remember its message.
Use hashtags and location tags to expand your reach
To increase the chances that your Instagram stories are seen by the right people, make sure to use hashtags and location tags.
You can include one or both of these when sharing your video. For instance, you could place a hashtag in the video that indicates its topic along with a location tag that shows where the video was recorded. This will allow people searching for either of these terms to find your story more easily - which means they'll be more likely to watch it and end up engaging with your website as a result.
Take some time to study other brands on Instagram stories to see how they're using hashtags and location tags with their videos. Then incorporate any applicable ideas into future posts to help boost engagement with your followers.
Save to your highlights to show your unique value proposition
Did you know that one of the most recent features to be introduced with Instagram stories is Highlights? This allows you to feature your best stories on your Instagram feed by pinning them to the top of your profile. This provides another way to let your viewers re-watch or discover your stories again, as part of a collection.
Image Credit: http://skedsocial.com
Keeping this in mind, if there is a story that can be used with content marketing and will serve to help people understand your business's value proposition, it should be saved to your highlights. This could include videos showing off new products you are launching or telling people about how they can benefit from using your services.
When you save important stories to your highlights, more people are likely to see them - which means more traffic for your website.
Respond to comments from followers on your stories
One way to boost engagement with your Instagram stories is by responding to comments from your followers. It's best to do this is as quickly as possible so that people know you're paying attention to what they have to say.
By responding to direct messages that you get from the stories you post, you'll create a better connection with your followers. This can lead to more website traffic over time. Just make sure that you're respectful and polite when responding to comments, even if some messages might be negative.
Post regularly and consistently
One of the best ways to keep people engaged with your Instagram stories is to post regularly and consistently. This means that you should aim to share at least one story per day.
If you can't post every day, try to at least post a few times a week. This will help ensure that followers know when to expect new content from you. And if they see that you're constantly sharing new stories, they're more likely to watch them.
When starting an online business or blog, you can share stories focusing on valuable information or industry news. Then once you've built up a following, use Instagram stories to post more promotional content about your website. This means giving your followers the chance to come back to your profile for updates, which in turn leads to increased website traffic.
You can use a task management system to delegate social media content planning and creation to various team members within your social media team. This collaboration tool will allow you to create a consistent workflow for your social media management and publish consistent content.
Ask relevant questions and run polls to increase engagement
You can also boost engagement with your Instagram stories by asking relevant questions and running polls. Doing so is a fun way to interact with your followers entertainingly, making them more likely to watch your stories and engage.
Just make sure that the questions you ask are related to your business or industry, since this gives people more chances to connect to what you're sharing. When it comes time for you to run a poll, it's important to remind people that there is a time limit involved when it comes to the time people have to answer.
Once people have responded to the poll, give them the option of watching the results - this will keep them engaged since they'll want to know what other people voted for.
You can also use WhatsApp marketing software to boost engagement.
Have a content calendar planned lined up on your phone
One way to ensure that you always have content for your Instagram stories is to create a social media content calendar. This will help to ensure that you're not scrambling for ideas at the last minute.
When creating your content calendar, make sure to include various types of content. This could include things like:
Industry news
Tips or advice
Video clips from your

webinar

Behind the scenes footage
Product launches
Contests or giveaways
You can then use this information to plan out your stories ahead of time. This will help to ensure that you're always sharing new and exciting content with your followers. And if you have several stories lined up, followers are more likely to keep coming back for more.
Using a content creation agency can ensure that the right type of content is always lined up. The right agency will ensure that this content aligns with your brand personality and help to bridge the gap between yourself and potential customers. This will help them become more knowledgeable about the products or services you can offer them.
Share other people's posts to your stories
Finally, you can also boost engagement with your Instagram stories by sharing posts from other people to your stories. This is a great way to find content that will resonate with your followers, which they're likely to pass on to their followers.
To do this, simply go through the posts in your feed and choose ones that you think would be relevant or interesting (preferably related to your industry). Then share them just like you would share any other story.
Conclusion
Using Instagram stories is a great way to boost engagement with your website. By using the tips mentioned in this article, you can create content that will keep your followers interested and coming back for more.
Image Credit: https://wevideo.com
If you'd like to learn more about Instagram, consider this one-on-one conversation with Instagram expert Jenn Herman. This conversation will give you a broad look at how Instagram works and how you can use it to reach your business goals.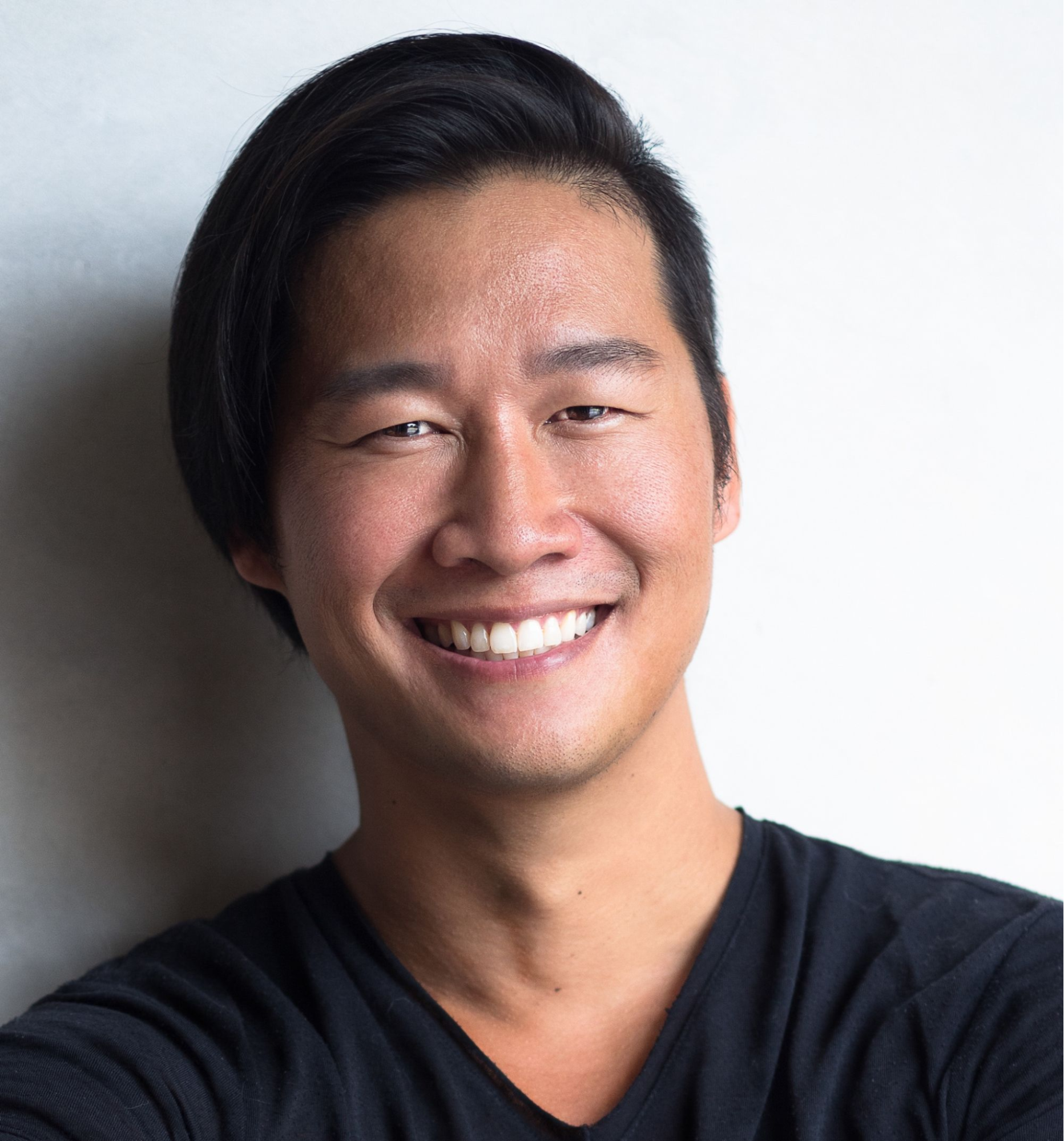 Meet the author
Hanson Cheng is the founder of Freedom to Ascend. He empowers online entrepreneurs and business owners to 10x their business and become financially independent. You can connect with him here.