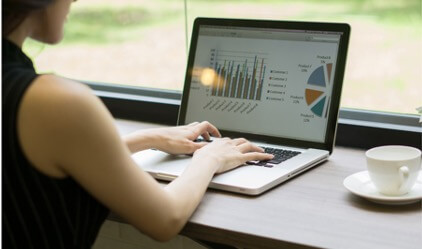 We recently sent a survey out and asked educators like you how they're feeling during school closures. The purpose of the survey was to find out the challenges (technical and otherwise) you are facing, how prepared you feel your school was, and how positive you feel about remote teaching and learning.
Preparedness and positivity
5.3/10 = Average score for how prepared you feel your school was
5.7/10 = Average levels of positivity experienced by our teachers around teaching and learning remotely
It's interesting and (a little) inspiring that you gave yourselves a higher score on positivity than on how prepared you feel your school was. This shows an upward curve in terms of your ability to respond to a situation and make the most of it. There's obviously more to do, but we have the most important element to get there - the right attitude!
Challenges you face
Interestingly the leading culprit among the challenges is 'practicalities (e.g. lack of student access to technology). This is something we come across quite a bit, and it will continue to be a challenge. The precise nature of the challenge will differ between schools, but there are commonalities to be found.
40% of you consider practical challenges to be the biggest hurdle to overcome.
For instance, one challenge reported was school policies not allowing the use of various platforms - now that is a real challenge! There is no guarantee that any approach to leadership will result in them adopting a school policy, but a good starting point would be to make a clear, concise case. Choose one or two platforms that you think will really support your ability to engage your students. Then make a clear case to leadership as to why these platforms should get the green light. Selecting a small number of platforms shows you are clear in your goals, as well as giving leadership less to review.
Clear direction is needed
26.7% of you reported 'Ecosystem knowledge' as being a major challenge; i.e. what platforms work best with each other? A further 26.7% of you reported 'Confusion and Frustration' as being a major challenge; i.e. what platforms should you choose among all the noise and free offers?
You could put these two scores together under one heading; 'Clear Direction Needed'. This means that an incredible 53.4% of you feel that a clearer plan regarding which platforms you should be using is a challenge that is impeding your remote teaching and learning. This number reflects the general feeling online as well as questions we received by email and during webinars.
Achieving this 'clear direction'
Our findings point toward the need to achieve clarity with regard to the platforms you are going to be using. This will help keep you focused, help you develop fundamental skills, help the students engage with learning, and if you are unfortunately dealing with school policy issues it makes your case a little easier to communicate and understand.
A Bootcamp for all
Cocoon along with WeVideo will be providing 'remote educator' Bootcamps which will provide you with ongoing, developmental support for key platforms such as G Suite, Office 365, and WeVideo. Click here for more information or to register (the bootcamps are included as part of your Free Trial access). The next bootcamp begins on May 25th.
How ready is your school for potential closures in the new school year? Fill out our survey to let us know and have your voice heard.
---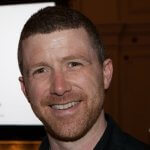 Gavin Molloy is the General Manager of Cocoon Education, a Google Professional Development partner, and WeVideo partner. Cocoon provides ongoing, targeted teacher training and whole-school development to help schools get the most out of their technology, as well as fully supporting schools transitioning to distance learning.