For many educators, the phrase "professional development for teachers" conjures up some not-so-great emotions: dread, boredom, disengagement. Most veteran teachers can share a tale or two of PD that was well intentioned but far from effective.
The problem with so many professional development (PD) programs? They don't give educators what they want.
Here are five ways you can reverse that trend with PlayPosit, our interactive video product. Speak directly to educators' top wants and needs for their PD — while also meeting district-level priorities for budget, goal-setting, standards, and more.
1. Offer PD anytime, anywhere
Let's start with the big-ticket strategy for improving teacher PD: make it on demand!
From early morning seminars to summer in-service days, traditional staff development often puts a significant burden on teachers. The sessions are inconveniently scheduled, there's too much information packed into a short timeframe, and teachers are pulled away from the tasks piling up on their desks.
By replacing some traditional PD with online courses, you can free up precious time for teachers while reducing training costs for the district. The added flexibility not only gives teachers more agency but also allows them to be fully present because they get to choose when and where to watch.
Don't worry — with PlayPosit, you can offer fully asynchronous, self-paced PD or continuing education (CE) while still maintaining accountability and collaboration in the coursework.
How to build on-demand professional learning with PlayPosit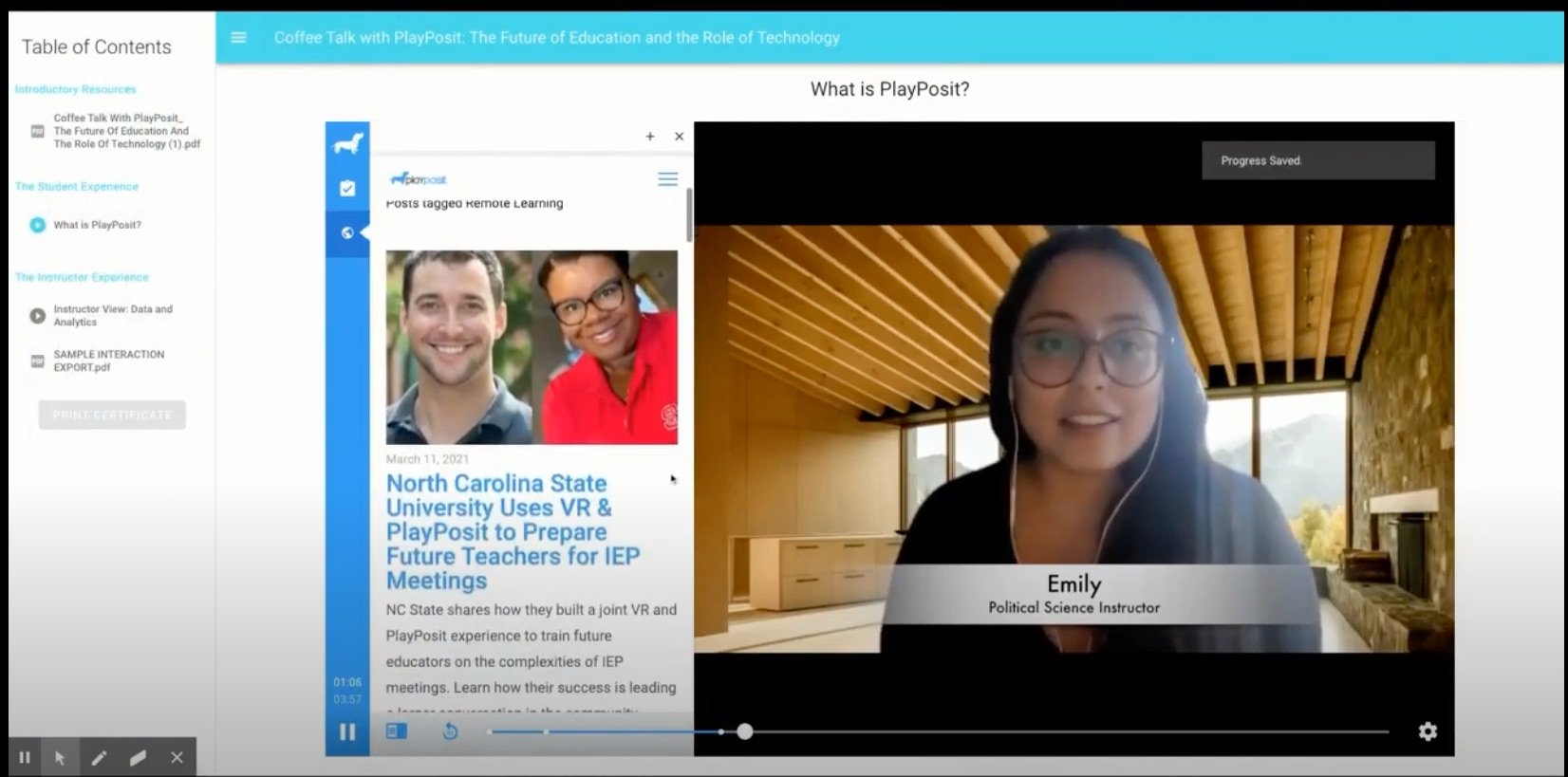 Easily create a Playlist by compiling any videos on the internet.
Through a rich instructional design studio, PlayPosit makes it easy to create asynchronous professional development for teachers. Here are just a few ideas:
Create Playlists

by compiling your existing content, creating new videos (like webinars, lectures, or slideshows), or gathering videos from the internet.
Add interactive assessments, reflection points, and discussion forums to any video.
Deliver handouts, articles, and lesson plans alongside video content.
Ensure accountability through locked progressions, disabled fast-forwarding, and required interactions.
2. Create better instructor onboarding
All instructors will go through PD and CE as they progress through their careers, but what about the upfront stuff? What is your district doing to welcome new teachers, acquaint them with your district norms, and train them on day-to-day instructional and administrative practices?
For many districts, instructor onboarding is a fairly quick process — and one that educators often feel is too hurried. (According to the Shanker Institute, ongoing ranks among educators' top five desires for PD.)
With video-based professional development for teachers, you can create a better onboarding experience for instructors of all experience levels. Instead of overwhelming teachers with two or three days of nonstop info overload, create bite-sized content that new staff can watch at their own pace — and can easily review when questions arise later.
With PlayPosit, you can also speak to educators' other top desires for PD (as found by the Shanker Institute): relevant and interactive.
Onboarding may seem like a tiny blip in the grand scheme of a teacher's career, but it matters hugely. Why? Because as the Learning Policy Institute has found, new teachers with inadequate preparation are 2.5x more likely to leave the profession after just one year.
How to improve teacher onboarding with PlayPosit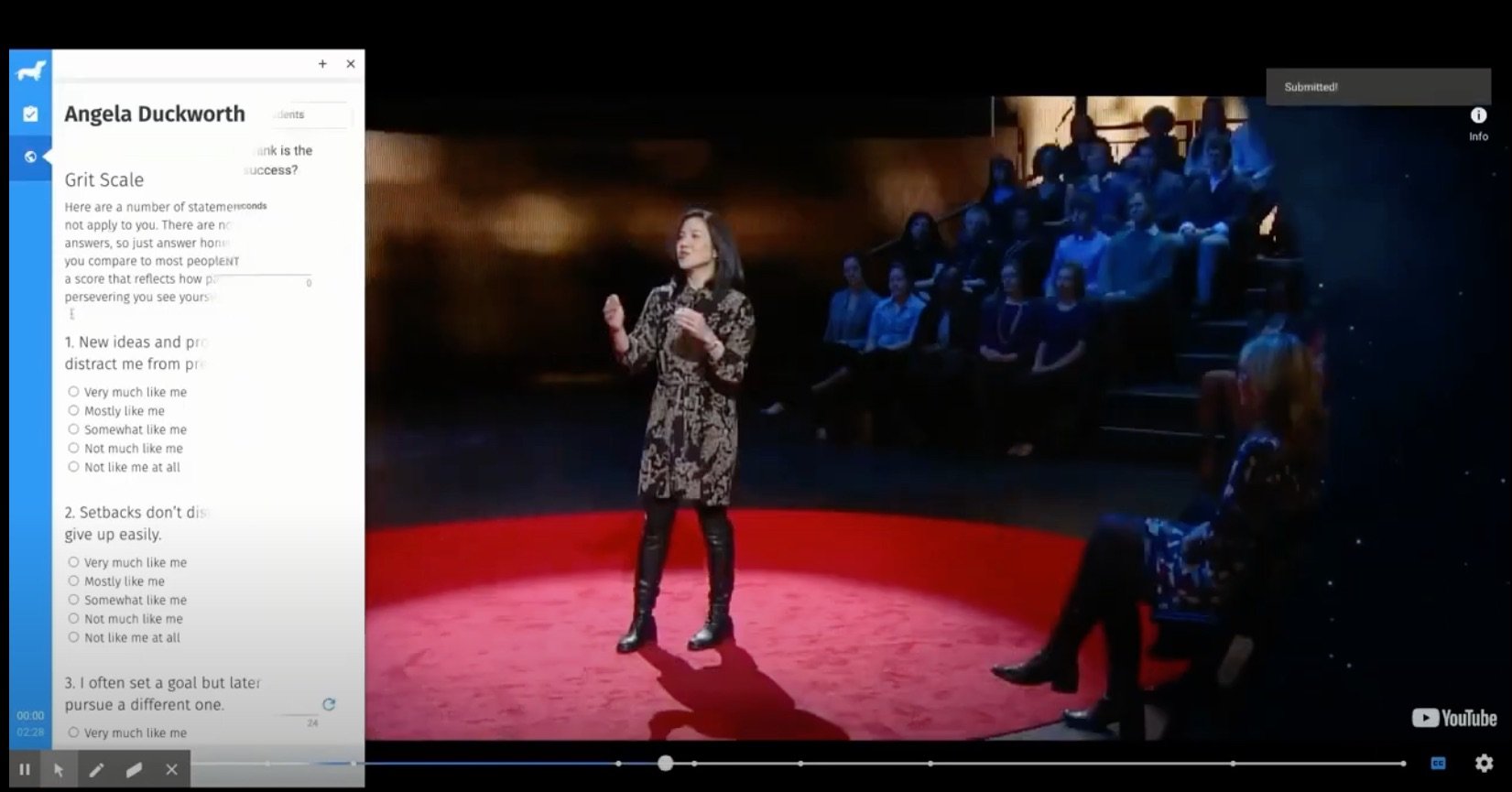 Training videos with embedded questions keep learning interactive — anywhere.
You can use PlayPosit to create more effective teacher onboarding, both for live/in-person and asynchronous/remote learning. Here are some ideas:
Create staff orientation videos with embedded vendor resources and

interactive assessments.
Provide branched pathways for different staff workflows so that content is always relevant to each individual position.
Add discussion forums to content so that new hires can receive

time-stamped feedback

from more experienced colleagues.
Offering a combination of in-person and pre-recorded content?

Use the

Broadcast

feature

for real-time audience response.
3. Empower teacher-led collaboration
Another thing that educators want from their PD and CE sessions? Collaborative activities that are teacher-initiated and teacher-led.
One teacher interviewed by the Bill & Melinda Gates Foundation put it this way: "The best PD has been when a teacher shows me what has revolutionized their classroom … anything that a fellow teacher who is still in the classroom [presents] beats out anything else."
Instead of a top-down approach that leaves educators feeling sidelined (e.g. less-than-enthralling slide decks presented by external PD agencies), have teachers share their own classroom experiences! By putting educators in the driver's seat, this approach fosters deeper discussion and gives teachers a sense of agency in their own professional learning.
The good news? With PlayPosit, collaboration can play a starring role in any style of professional development for teachers — whether it's a live in-service day or an asynchronous module completed at the teachers' own pace.
How to create more collaborative PD with PlayPosit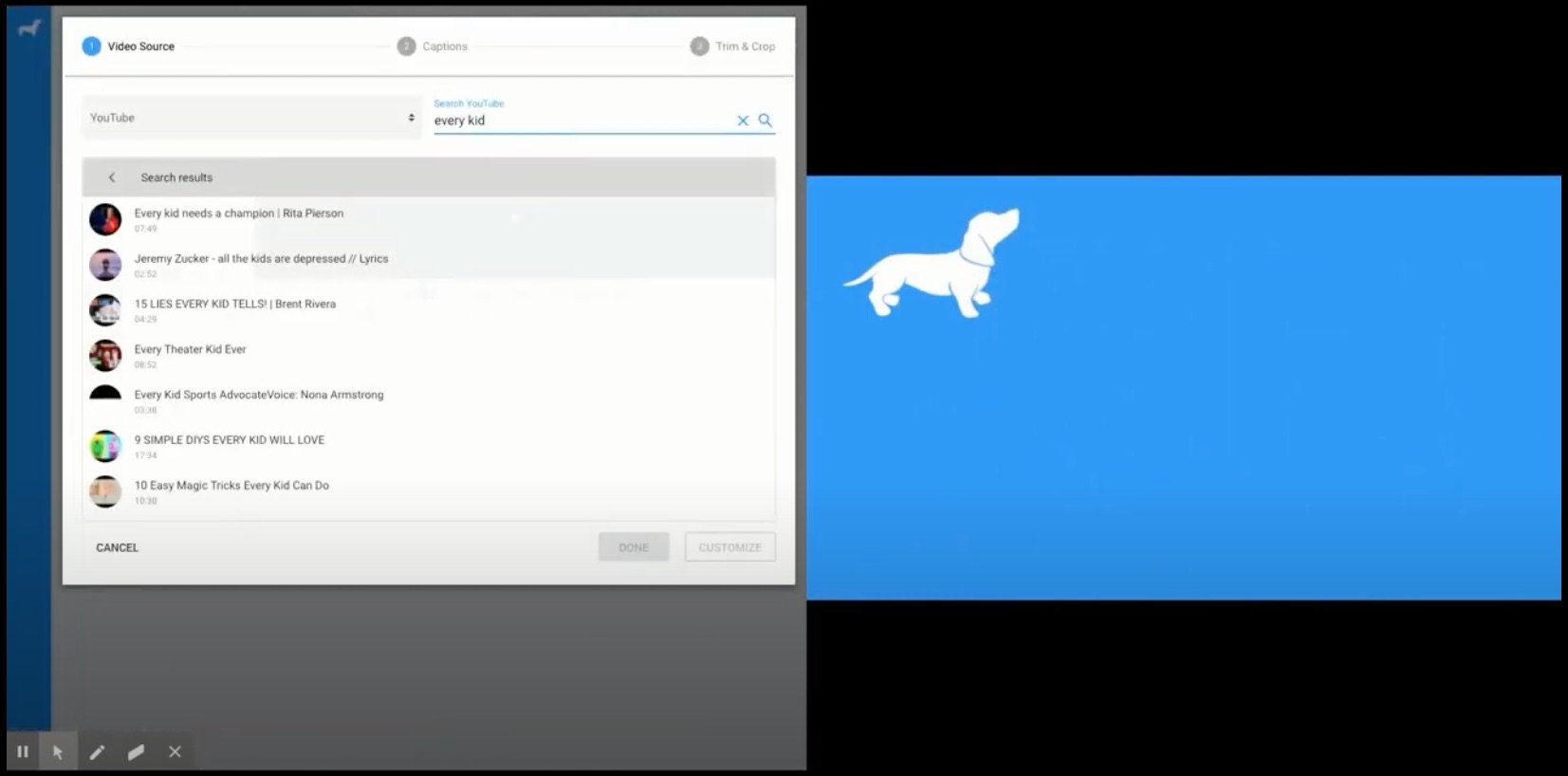 Teachers can create their own modules from any video online — even by searching YouTube!
From instructor-made content to interactive polls, there's no shortage of ways to bring collaboration into your teacher professional development sessions:
Have educators

create their own training modules

to share at in-person PD workshops, giving them the role of facilitator.
Ask educators to each create their own modules and then add them all to a single Playlist—perfect for exchanging ideas asynchronously.
Embed

peer review forums

so that educators can share tips and strategies from anywhere, or gather

live audience feedback

like polls and surveys.
Give teachers choice in their PD! Offer multiple Playlists focusing on different PD topics, plus branched pathways to keep the experience customized.
Bonus: Using PlayPosit to create interactive and collaborative instruction for PD has the side benefit of excellently modeling video learning for classroom instruction, too! (An institutional PlayPosit license supports both sets of learners: staff and students.)
4. Build a community of knowledge
The most effective professional development for teachers is never a one-and-done thing. Studies show that in order to be effective (translating into mastery of new skills), PD programs should offer anywhere from 30 to 80 hours of instruction, coaching, and practice.
In other words, you don't need a weekend workshop — you need an ongoing library of knowledge and support.
When you use PlayPosit to develop your PD, this isn't a problem! You'll have a built-in community of knowledge that includes all your professional learning content. (This can be hosted within your LMS, on a website outside of your LMS, or linked within PlayPosit.)
How to create a PD library with PlayPosit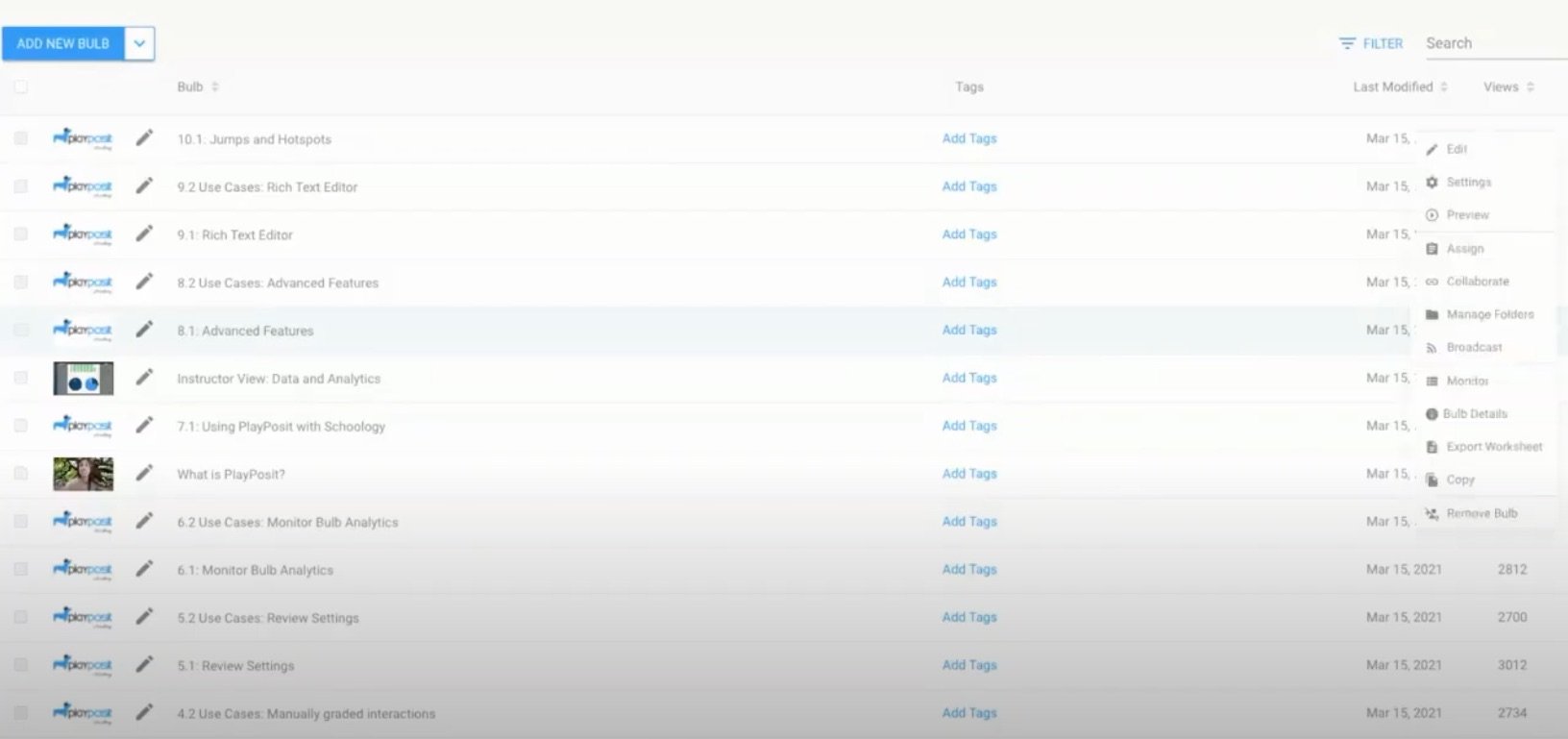 All PD resources are saved and easily tagged and shared.
All of the resources you create with PlayPosit are saved and easily accessible, so you don't have to dedicate much extra thought to building out a content library. Here's how it works:
All professional learning resources are saved to the cloud for easy review.
You can grant staff access to a shared media library.
Make use of tags to elevate powerful practices and make sure they get seen.
Enable timestamped comments for educators to ask questions any time.
Tip: Your PD library doesn't have to revolve solely around admin tasks, instructional approaches, or pedagogical theory. Have educators create and share their own content to build subject area and content knowledge, too.
5. Track (& improve) professional learning
Our final strategy for improving professional development for teachers is a longer-term outlook. It's all about tracking results to find out whether your PD programming has been effective — and how it can be improved for future educators.
Tracking PD effectively requires a few key things: accurate records of course completion, qualitative and quantitative measures of progress, and a way for educators to provide feedback.
If you aren't currently gathering feedback from teachers, you're missing out on a critical opportunity to improve professional learning! Teachers want to feel heard and play a role in PD decision-making, and by taking their opinions and experiences into account, you'll make them feel respected and valued. You'll also get greater buy-in for future PD and CE opportunities.
How to monitor professional learning with PlayPosit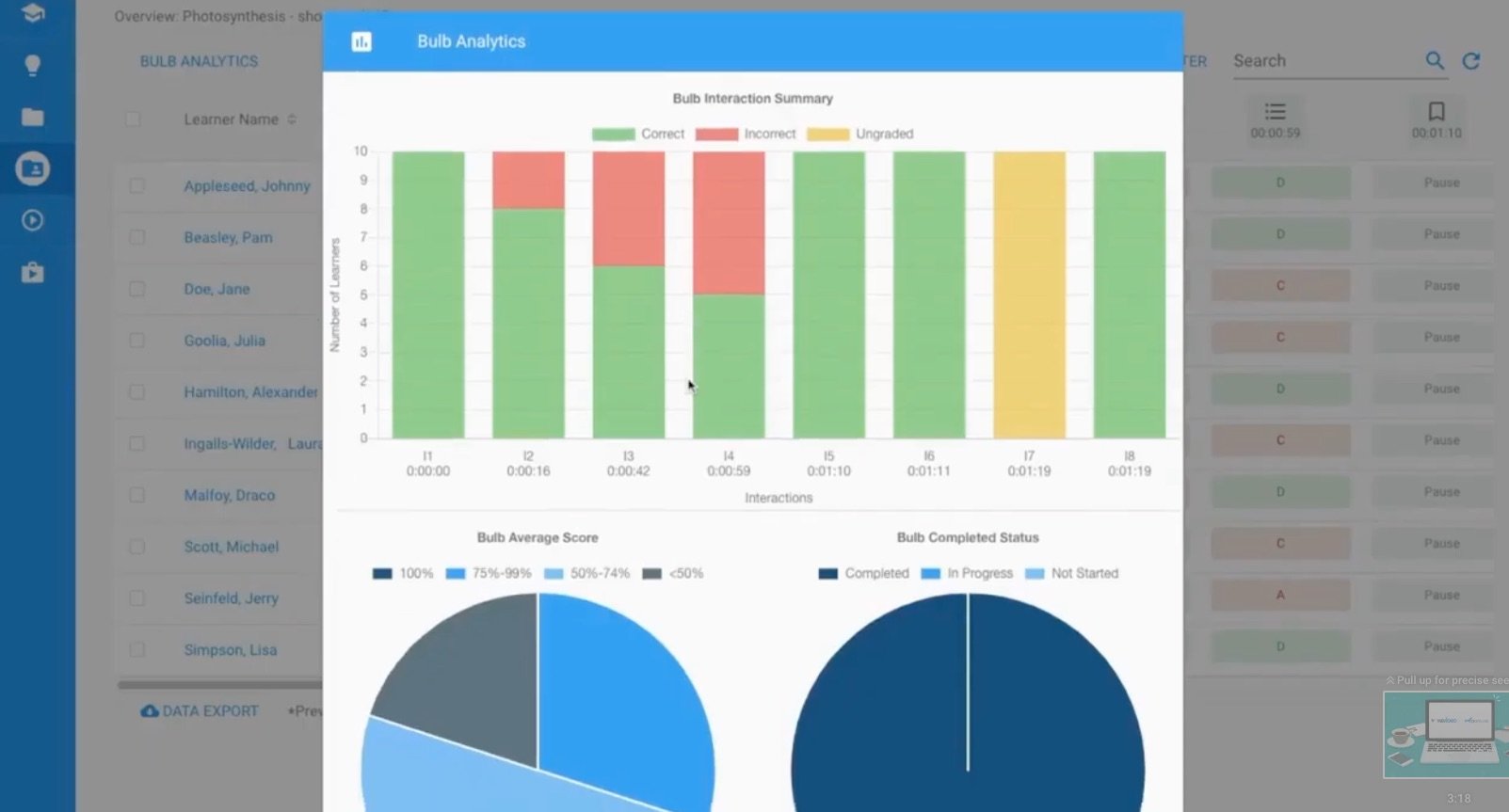 View the learner dashboard for detailed analytics of PD progress.
Everything we just mentioned about tracking professional learning? It's all available in PlayPosit:
Access instructor data from

the analytics dashboard

including attempts, completion rates, course progress, and more.
Provide branded certificates of completion with optional microcredentials.
Add free response or multiple choice questions to gather educator feedback on training modules.
Use PlayPosit for follow-up classroom observations! Have teachers record their instruction, post it online, and receive

feedback from peers. (No need for substitute teachers, travel, or class disruptions.)
Whether you're looking to build a completely new PD program or would like to make targeted improvements to your existing curriculum, PlayPosit gives you all the tools you need. Create more effective professional development for teachers by giving them exactly what they want: flexibility, collaboration, relevance, and quality!
When as many as 55% of educators are thinking about leaving the profession early, better PD just might be the teacher retention strategy your district needs.