With schools, communities, and neighborhoods affected by COVID-19, enabling remote learning for students has become essential.
Schools around the world are temporarily closing and students are being forced to stay home due to this health crisis. Administrators and teachers are tasked with finding creative ways to keep students on-track and engaged as they learn from home. To help ease the stress, beginning March 5, 2020, WeVideo offers free WeVideo for Schools accounts to promote remote learning.
"We recognize that teaching during this crisis is very trying for educators," said Krishna Menon, CEO of WeVideo. "Staying connected and keeping students engaged while they're home isn't easy, but we recognize a collaboration tool like WeVideo can help, and we are ready to do what's possible during these times."
WeVideo is the complete digital creation platform for today's learners built with classroom, school, and district-wide use in mind. It works on any device and includes project templates, collaboration tools, a built-in media library with licensed and royalty-free images, video and music clips, and secure access and storage in the cloud. Teachers and students across grade levels and subject areas use WeVideo to create green screen videos, podcasts, screencasts, personal narratives, portfolios, and school announcements.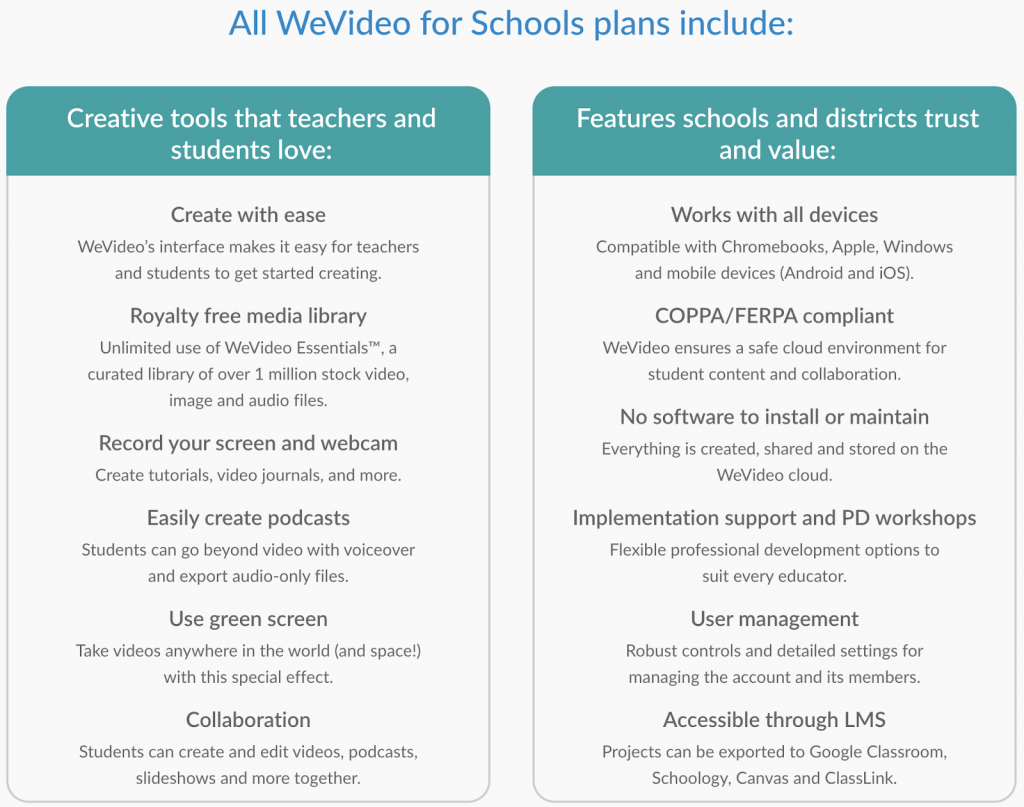 ---
This offer is now closed to new sign-ups
As the school year comes to a close, we would love to help you succeed with WeVideo.
Please take a moment to explore our:
At WeVideo, we aim to empower everyone to impact their world through authentic expression. We are very grateful for your contributions to creativity and voice in education!