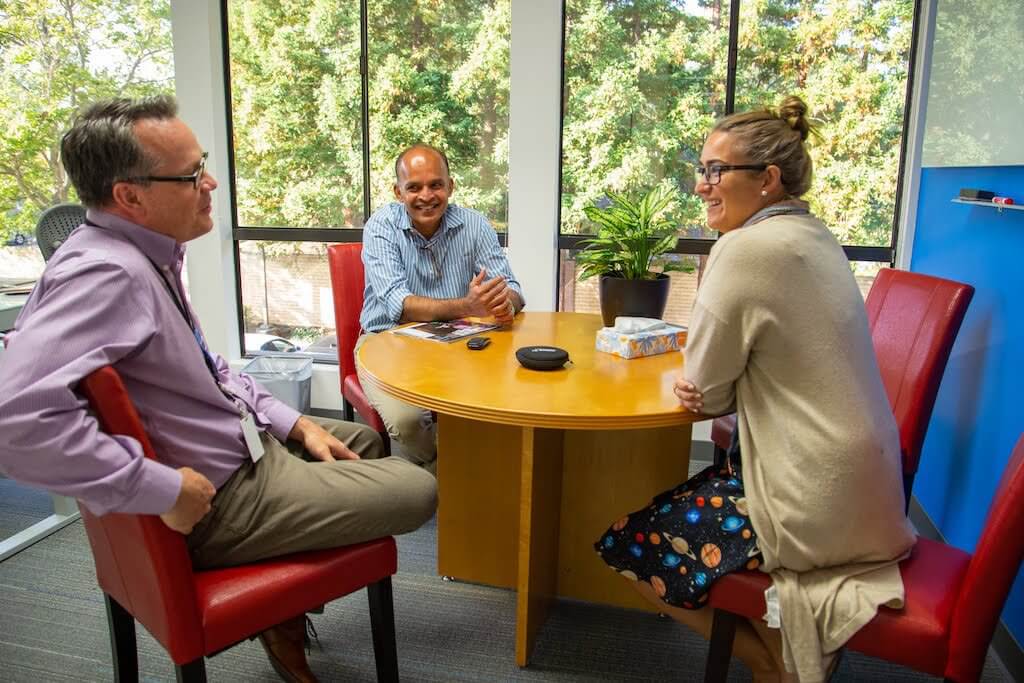 School districts are developing continuity of learning plans to ensure that student learning happens in-person at school, in a blended setting or from a distance. We're here to help educators optimize learning outcomes, enhance instructional strategies and maximize student engagement.
With WeVideo, teachers can deliver core instruction through the creation of engaging instructional videos, and students can apply their thinking in visible and meaningful ways through the creation of sharable video created products.
As districts are developing governance, aligning organizational resources, and developing systems to monitor and adapt to changing needs and circumstances, we are providing this guide to support districts as they plan, implement, evaluate and expand blended learning in their schools.
Why?
Create a vision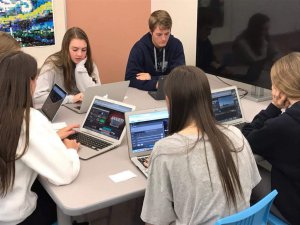 COVID-19 significantly and abruptly altered teaching and learning for students across the globe. Educators must adapt to the current realities and circumstances while also ensuring the continuity of student learning. Society and the world have changed. Students are interacting with the world in new ways that are much more meaningful to them. How do all of these factors change the way we develop learning experiences for students?

Create a new vision statement
How the world and education has changed and its focus on engaging students in blended learning (also distance, virtual, digital, remote learning)

The impact these changes are having on how students learn and the way in which today's learners interact with the world

Research around creativity and self-directed learning and how to best prepare students to become content and idea creators
Guiding questions to ask your school community
What are the realities of the current technology-immersed environment in which today's learners are growing up in? How should we respond to this reality?

How can we use video creation to scaffold and build learning so that students connect more deeply to new content and in meaningful ways?
Ideas to discuss
Schools or districts are moving to video creation not only because of the newly heightened attention on blended and remote learning, but because they recognize the workplace of tomorrow is dependent on new skills, project-based work, inquiry, critical thinking and creativity. Students need to be prepared for their future. With today's global conditions, consider the ways learners interact with the world and how to begin thinking about change.

Students are interacting and using powerful technology on a daily basis. They expect to have access to rich content in creative and collaborative environments.
How?
How do we transform learning in the classroom?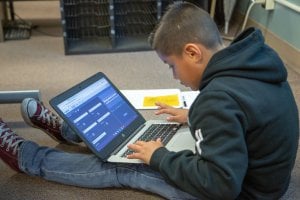 Leverage exciting opportunities through WeVideo to redesign aspects of learning. Using WeVideo as a creativity platform provides students with opportunities to be self-directed, connected, curious and involved in inquiry-based, blended learning.
"Using WeVideo has transformed the way kids and teachers learn in their classrooms," said Jennifer Eggert, Innovative Learning Coach at Dujardin Elementary School in Illinois. "The kids have gone from passive media consumers to active media creators. Our students are creating book trailers, math videos, screencasts, documentaries, TED Talks, commercials, newscasts, genius hour videos and so much more. With endless possibilities, the sky's the limit for both our teachers and students!"

Guiding questions to ask your school community
In a platform where learning is now possible anywhere and at any time:
In regards to learning, collaboration and the learning environment, what does WeVideo now make possible?

How can you use WeVideo to give students a more meaningful voice in their learning?
Ideas to discuss
Three important aspects of how we learn today: students are connected (social learners), curious (inquirers), and self-directed learners.

WeVideo provides unlimited learning opportunities and makes fundamental change possible.
How well?
How do we support teachers and measure effectiveness?
Well-trained teachers — supported by a principal committed to change — are key to using technology to its fullest potential. WeVideo resources can enable you to accelerate your digital transformation initiatives and support your continuity of learning plans.
Guiding questions to ask your school community
How does your technology or PD plan align with your district's curriculum and instruction PD plan?

What is your district vision for WeVideo to improve teaching and learning?
Ideas to discuss
What equipment and training do your educators need to start with?

What is advanced training going to look like?

How will you support students in digital literacy and digital citizenship?
What?
What infrastructure and resources do I need?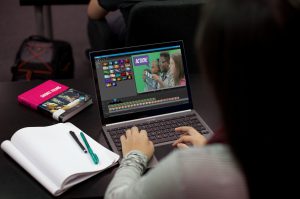 Sharing plans and exploring ways to work together, bring your IT leadership to the table so they understand the scope of your implementation. Their partnership will help get any issues resolved quickly and effectively to keep teachers and students productive. They also own the policies you will need to address to maintain student safety and data security.
Key questions to consider
Do we have enough bandwidth/wireless access to support additional devices and users on the network?

How many wifi hotspots are needed to ensure internet connectivity to families, students, and educators?

Where and how will we receive new devices, set them up, and distribute them to users?

What is the process to replace lost or damaged devices?

What user policies need to be written or updated?
Showcase
your results with others
Districts and schools can share their results at user groups, community meetings, and weinbar sessions. Lead the way for more districts to adopt 21st century learning initiatives. With a solution that drives incredible impact on learning and engagement, expanding or renewing a service will be expected by your education members.
Guiding questions to ask your school community
Can we regularly feature student voices and videos at upcoming PTA or school board meetings?

Can we add student videos or playlists to school newsletters?

Can videos be played on digital signage at campus?

Can the district highlight a student creator each month?

Can our EdTech leaders lead a WeVideo session at a seminar or virtual conference?
Considering making video a reality in your district curriculum? Check out these additional resources: