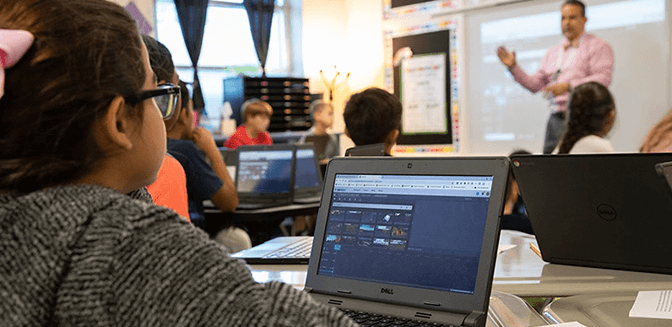 As educators, how do we encourage, support and promote the process of creativity? Students naturally crave ways to express themselves creatively, so how can we help foster that natural curiosity?
Creativity means to use the imagination freely without constraints, but that doesn't mean your classroom will turn into creative chaos. The most creative endeavors actually require some sense of structure, organization and a safe, nurturing environment so that students can focus their energy and cognitive efforts on play and creativity.
Creation is a result of being curious, asking questions and doing. It results from being present and aware of the world around us. It's an outward expression of heart, mind, energy, hope and hunger. Creative learning is fueled by the tension between excitement and anguish.
Cognitive Psychologist Scott Barry Kaufman at the University of Pennsylvania uses his neuroscience of creativity research to conclude that the creative process can be divided into four stages: preparation, incubation, illumination and verification.

Set aside time during the school day for students to progress through the creative process at their own rate. Below are some guiding questions and prompts students can use to help them successfully navigate the creative learning stages.
Guiding prompts for the four stages of creative learning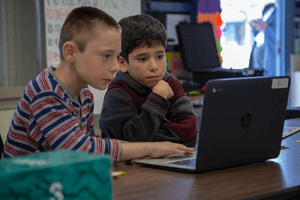 1. Preparation stage: At this stage, the brain is seeking information.
What concepts am I studying at school right now that are the most interesting to me?

What do I love to work on the most?

I wish…

I hope…

This makes me really angry…

This makes me sad…

This makes me happy…
2. Incubation stage: At this stage, the mind simply wanders with no expectations.
Go outside and wander. Let your thoughts take you wherever you want.

There no expectations. Just let your curious mind wander.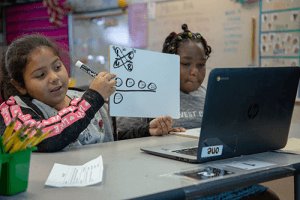 3. Illumination stage: At this stage, connections between ideas are made. This is where we typically find the "a-ha!" moments.
Did you notice anything new or interesting?

Why was it interesting to you?

How did it make you feel?

Does it make you want to do something or solve a problem?

How did what you notice connect to something you're hopeful about or passionate about?
4. Verification stage: At this stage, creative ideas are communicated in a way that reaches an audience, articulating a purposefully constructed message about the student's creation.
What does your creation mean to you?

What does your creation mean to others?

What visuals, music, etc. can best articulate your creation?

How can you tell a compelling story about how your idea became a new creation, so that others can experience the process through their lens?
An effective way to package student creativity is to allow students to create a video about their creation and provide a platform for them to share it with each other or their community. The video should, in some way, demonstrate how they progressed through the creative stages, how their thinking changed throughout, new questions that emerged, challenges they encountered, and any new "a-ha!" moments. For more ideas and inspiration, check out WeVideo's Resource Hub and see how educators like you are using video to spark creativity in the classroom.