This Black History Month, and every month, we work to celebrate black, indigenous and people of color in our community. Check out these curated episodes of the Deeper Learning with WeVideo podcast highlighting black voices and follow them out on Twitter to amplify their work. Also, let us know 3 things you learned, 2 things you want to learn more about and 1 question you still have tagging @WeVideo and using #WhatsYourStory.
Explore all podcast episodes and keep an eye out for the latest. Get started here.
These educators are some of the best and the brightest. We can't wait for you to hear what they have to say.
Victoria Thompson
Victoria Thompson is a STEM Integration Transformation Coach at Technology Access Foundation -- a nonprofit leader redefining STEM education in public schools -- and a consultant for Ignite EdTech. She has been in education for five years and began her journey teaching fifth and sixth-grade math and science in Summerville, SC. After completing her Master's degree in curriculum and instruction she moved to the Seattle, WA area in 2018. Her career has pivoted to focusing on STEM integration in schools, K-12 mathematics instruction with research on decolonizing mathematics curriculum for teachers and learners, creating inclusive math environments and using technology to bridge equity gaps in math education. Follow her on Twitter @VictoriaTheTech.
Dee Lanier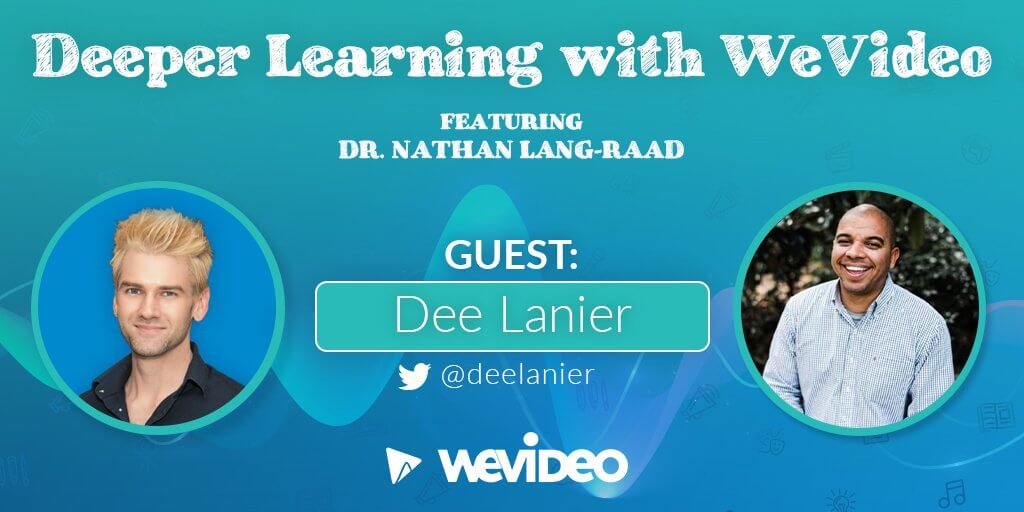 Originally from Southern California, "Sociologist turned Technologist," Dee Lanier is a passionate and energetic educator and learner with over a decade of instructional experience on the K-12 and collegiate levels. Dee holds Undergraduate and Master's degrees in Sociology with special interests in education, race relations, and inequality.
Dee served at Crossroads Charter High School as a full-time Vocational Studies teacher, Testing Coordinator and Title I Director then went on to become the Technology Catalyst for the Lower School at Trinity Episcopal School. He was also an Executive Director of a national nonprofit and a founding board member and tech coach at Charlotte Lab School.
Dee is a Google Certified Trainer and Innovator and specializes in creative applications for mobile devices and Chromebooks, low-cost makerspaces and gamified learning experiences. Dee is currently a Program Coordinator for EdTechTeam. You can find him on Twitter @deelanier.
Dr. Sarah Thomas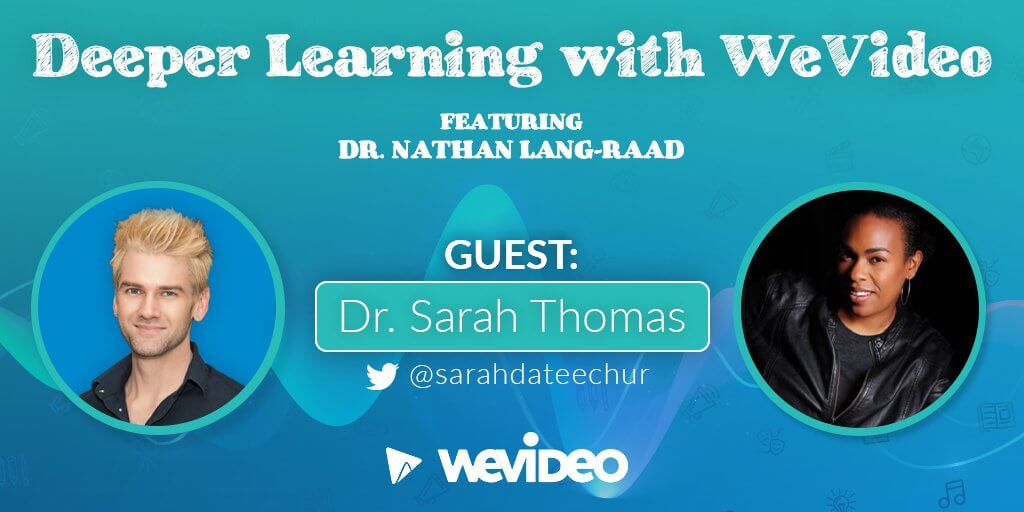 Sarah-Jane Thomas, PhD is a Regional Technology Coordinator and founder of the EduMatch project, which promotes connection and collaboration among educators around the world. Sarah is also on the leadership team of the ISTE Digital Equity PLN, and Affiliate Faculty at Loyola University in Maryland. In this episode, Sarah provides advice on how to implement technology in the classroom from a leadership perspective and also shares her passion for EdCamps. You can find Sarah on Twitter @sarahdateechur.
Dwight Carter + Doc West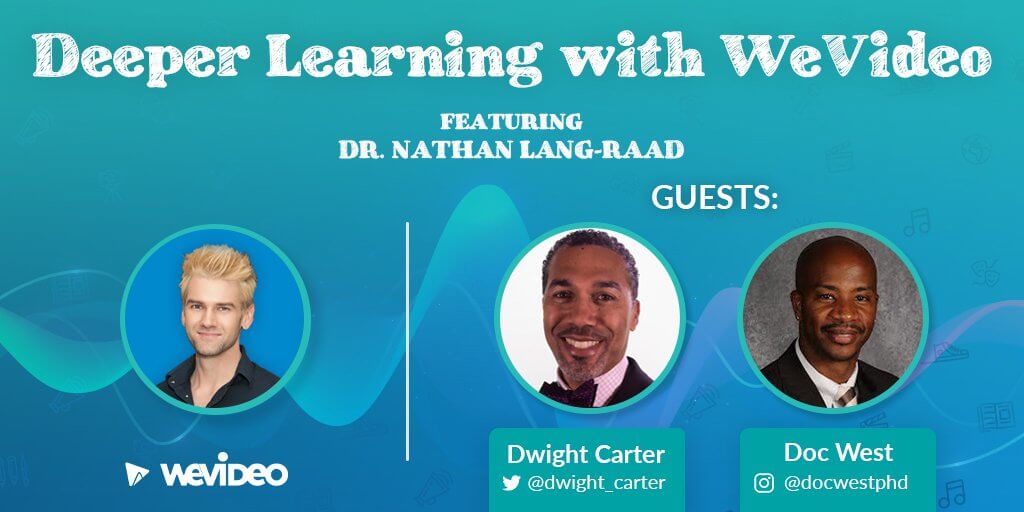 On this episode of Deeper Learning, Dr. Nathan Lang-Raad speaks with Dwight Carter and Doc West III on the inequities in education, anti-racism, anti-biases and what changes educators and leaders can make. Mr. Carter and Mr. West talk about the current climate of the world in regards to the pandemic, racism and the growth that can come from it. They also touch on topics ranging from making sure every child is given the ability to grow and thrive, that educators are cognizant of any biases they may have and how to change them. Lastly, the three discuss the reopening of schools and working within constraints they may face.
Dwight Carter is a nationally recognized school leader from Central Ohio. Because of his collaborative and innovative leadership, in 2010 he was inducted into the Jostens Renaissance Educator Hall of Fame. He was also named a 2013 National Association of Secondary School Principals "Digital Principal of the Year," the 2014 Academy of Arts and Science Education "High School Principal of the Year," and the 2015 Ohio Alliance of Black School Educators "Principal of the Year." He currently is an Assistant Director and Eastland Career Center in Groveport, Ohio. He is the co-author of three books: What's In Your Space? Five Steps to Better School and Classroom Design (Corwin, 2015), Leading Schools in Disruptive Times: How to Survive Hyper-change (Corwin 2017), and 10 Perspectives on Innovation in Education (Routledge, 2019). Additionally, he has contributed to a number of educational books and articles. You can follow him on Twitter @dwight_carter or Instagram at @dwightcarter. Reach out by email at mrdwightcarter@gmail.com and visit his website at https://mrdwightcarter.wixsite.com/. His blog is also available at https://dwightcarter.edublogs.org.
Ernest Doc West III, family and friends call him "Doc". He's been working in education for 24 years. He is currently the principal of Columbus Scioto High School. He's also been the principal of Independence High School, he was an administrator at Yorktown and Linmoor middle school and the Africentric Early College. You can follow him on Instagram @docwestphd or email him at edocwest@gmail.com to start a conversation.
Knikole Taylor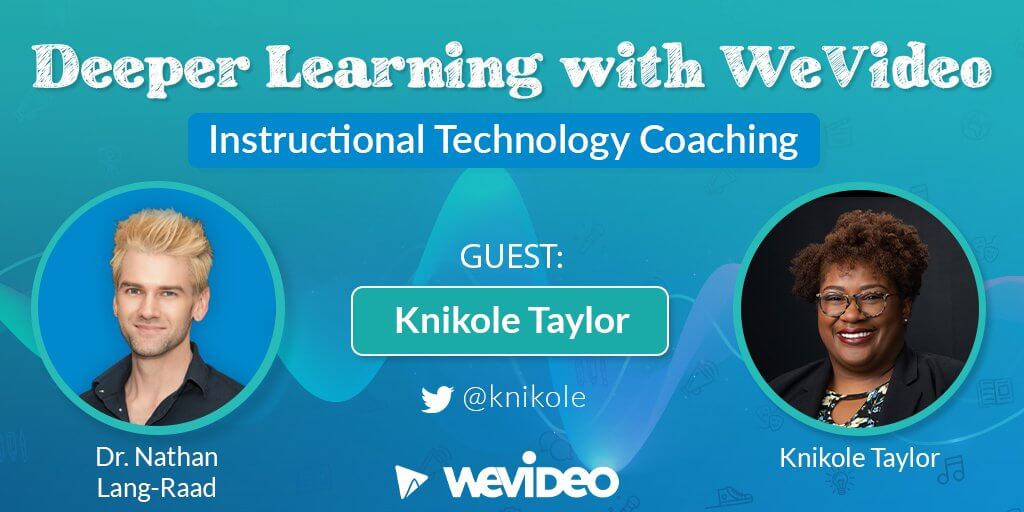 Knikole Taylor is a teacher leader who is passionate about all things teaching and learning. She uses her experience as a classroom teacher and her love of technology to empower teachers and students to find innovative ways to bring a fresh breath to learning through the seamless integration of technology. You can follow Knikole on Twitter @knikole and visit her website at http://www.knikoletaylor.com/.
Phil Echols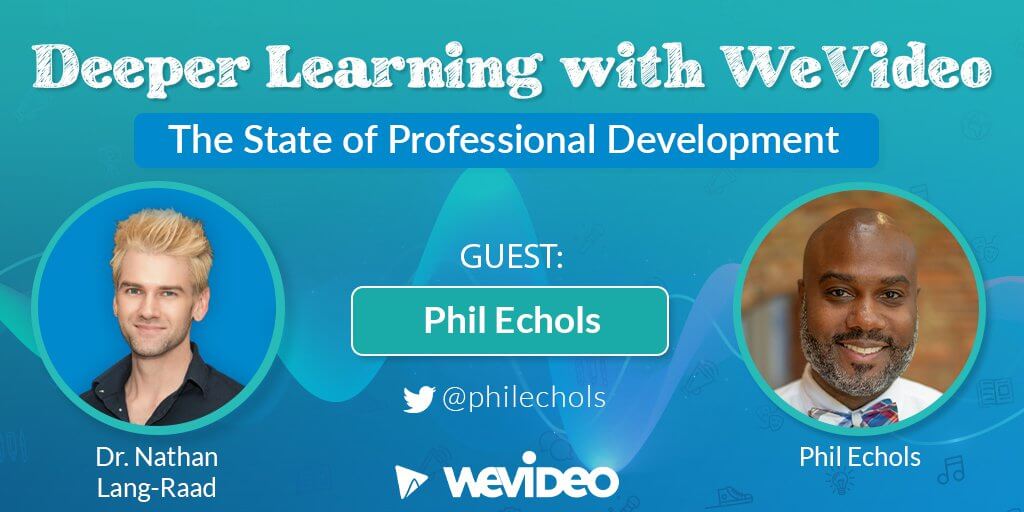 Phil Echols is the Senior Administrator of Professional Learning for the Wake County Public School System, supporting Professional Learning Teams and Coaching. In addition to his work in public education, he has almost two decades of experience in education, consulting, public speaking and facilitation. Born into a family of servant-leaders, he believes relationships are paramount and leading by example is imperative. Follow Phil on Twitter at @PhilEchols and visit his website at http://www.philechols.com.
Dr. Shaun Woodly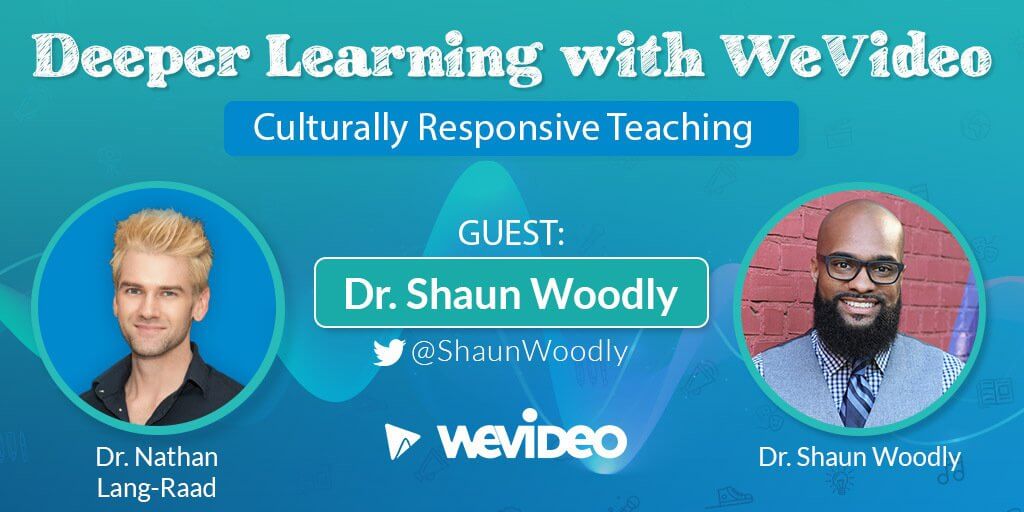 Dr. Shaun Woodly has dedicated his professional career to education. He is a decorated K-12 teacher, university professor and author whose deep passion and research have allowed him great success as an educator and entrepreneur. He is the architect behind the educator movement "Teach Hustle Inspire" and has written the best-selling book "MC Means Move the Class: How to Spark Engagement and Motivation in Urban and Culturally Diverse Classrooms". In both education and life, Dr. Woodly believes in having fun! He educates with love, enthusiasm, motivation and hustle! Follow him on Twitter @ShaunWoodly and visit his website https://www.teachhustleinspire.com/.
Chanel Johnson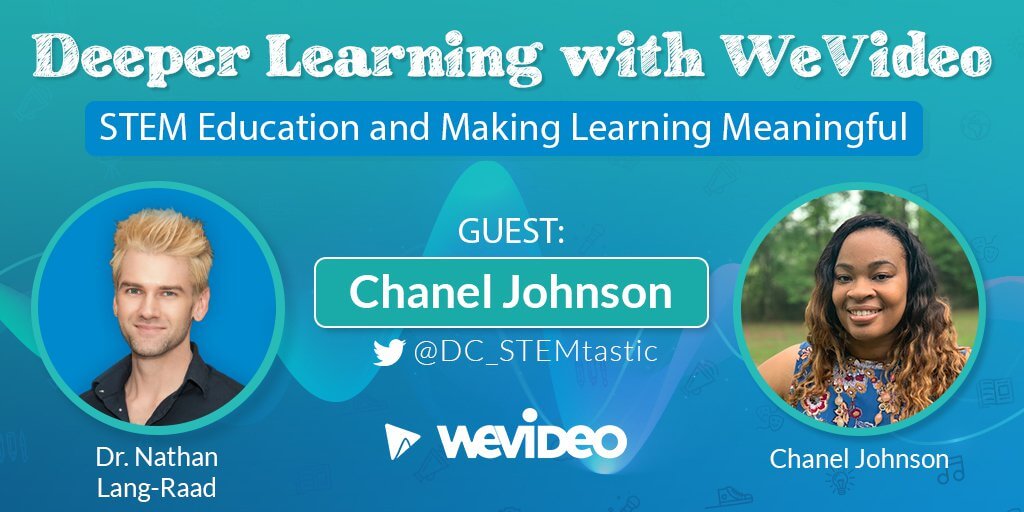 Chanel Johnson lives in Atlanta as a Science Specialist and Tech integration coach for a school district in Atlanta, Georgia. She has served countless students and educators since 2009, focusing on the areas of math, science, instructional technology and coaching. Chanel believes in the power of community and collaboration through being a part of countless professional learning networks often sparked from social media platforms such as Twitter. She has presented at numerous national and local conferences, served as an ASCD's Emerging 2019 Leader, MIEE, Flipgrid Ambassador, etc. On a personal level, Chanel is a proud wife to her husband, Martin. Mother to three kids (a pre-teen, a set of wacky twins, and a new fur baby!) You can follow Chanel on Twitter as @DC_STEMtastic.
We hope you learned as much as we did. Keep the conversation going and let us know who you'd like to hear from next. We have a thread going in the community where folks are sharing resources to support and amplify the black community. Take a look and get involved.
We aim to use our platform to start a dialogue around equity and justice and want to hear from education leaders how to center empathy, creativity, and students.