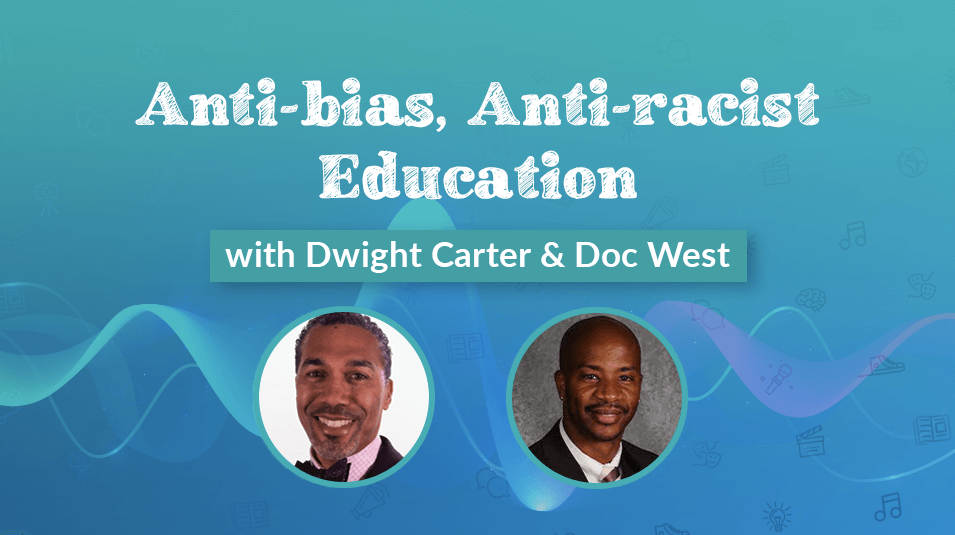 On this episode of Deeper Learning with WeVideo, Dr. Nathan Lang-Raad speaks with Dwight Carter and Doc West III on the inequities in education, anti-racism, anti-biases and what changes educators and leaders can make. Mr. Carter and Mr. West talk about the current climate of the world in regards to the pandemic, combating racism and the growth that can come from it.
Listen to more episodes here.
Some highlights from the podcast:
Doc West III on professional development and going beyond the book study:
First and foremost, we've started reaching out to our colleagues or folks we trust. That's why me and Dwight got on the call. I've been on a call with lots of other city leaders, just wanting to get a good idea of where folks are, their comfort level, as Dwight talked about. Then trying to bring that back into our schools because there's inequities in almost every facet of life. We talk about our police departments, you talk about loans and banking. So then how does that affect our young people who don't have the advocates to push? It's really just trying to break down systems. And really, I just start with my staff. As I'm sitting here today, I want to have an individual conversation with each staff member and really just from an organizational standpoint but also just to get their perspective.
Dwight Carter on biases and racism in discipline and behavior management:
Interestingly enough, we looked at our discipline data last winter and saw some huge discrepancies, and the administration didn't say anything at all. One of our teachers raised his hand and said, "I'm really concerned about the disproportionate number of African American students who are disciplined compared to other students." That was the first thing everyone saw, and the room just went silent. And we all smiled internally and like, "Okay." It was that obvious. It was seen and was mentioned by a teacher as opposed to us. People were very open to say, "Let's explore this. Let's dig into it."
To listen to more episodes of Deeper Learning, click here.
Listen and be sure to subscribe to us on your favorite podcast apps: Apple Podcasts, Google Podcasts, Soundcloud, Spotify, Stitcher and TuneIn!