We've been talking a lot about digital storytelling and how impactful it can be for developing confidence, voice and deeper learning among students. Digital storytelling involves the use of multimedia to share a narrative and has become a popular way to help students build communication skills across all subjects and grade levels. If you haven't seen it yet, check out our new digital storytelling toolkit. It's chock full of free resources that teachers can use in ANY digital storytelling project - it's especially helpful for video projects :)
If digital storytelling is new for you, or perhaps not common for the subject area you teach, don't panic! Here are three examples of digital storytelling projects ideas to spark inspiration.
POWERFUL PROJECT #1:
Big ideas. Little moments.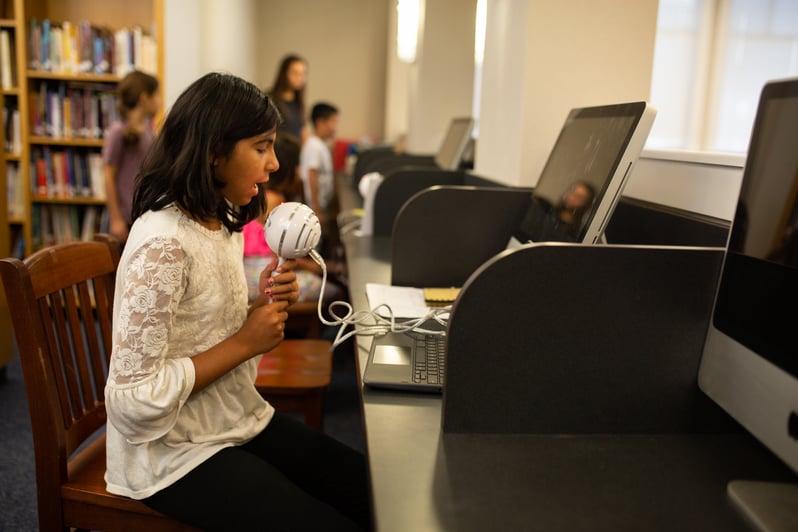 OBJECTIVE: Empower all students to share their BIG idea and the little moments that shaped it.
WHAT YOU NEED FOR THIS PROJECT:
A big idea to anchor your story
Storyboard graphic organizer to outline your story
For video creation: create a green screen "studio" in your class and use WeVideo Essentials content to populate the green screen backdrops



As an introductory project, 4th grade teacher, Jon Williams had his students develop videos that told individual stories about a little moment in their lives that turned out to have a significant impact. Students started the project by identifying their big idea and used graphic organizers like storyboards to outline the details of their story. Then, they got busy creating their videos and learned how to apply features like green screen, voiceover and motion titles to make their stories come to life.
This project is great because it can be used for almost any setting, subject area and age. It provides clear pathways for students to make connections between what's happening inside of the classroom and their lives outside of the classroom. You can watch a collection of the student projects here.
POWERFUL PROJECT #2:
Democracy Now!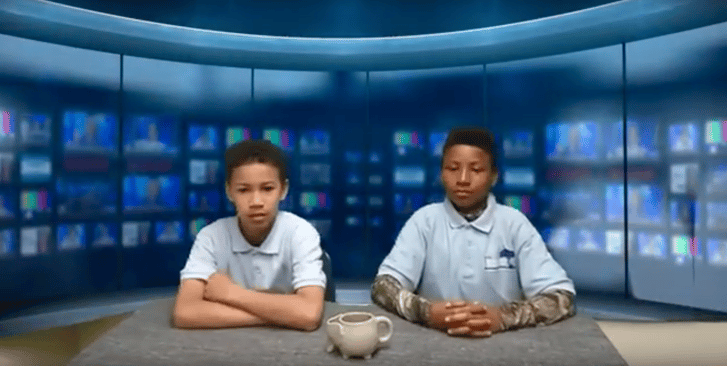 OBJECTIVE: Make history come alive through digital storytelling.
WHAT YOU NEED FOR THIS PROJECT:
A pivotal historic event for students to cover
Hyperdocs for research on the historic event
For video creation: create a green screen "studio" in your class and use WeVideo Essentials content to populate the green screen backdrops
Stephanie Ullman's 6th grade Social Studies students wrote, directed and filmed their own episodes of Democracy Now. Instead of focusing on current events, their episodes focused on the birthplace of democracy itself - Ancient Greece.
First, students used hyperdocs to learn about the governments of Ancient Greece and democracy. Then, they evaluated the relative fairness of Athens versus Sparta. Next, students worked together in production teams to film their newscasts using WeVideo. The newscasts told the story of the Athenians and the Spartans and incorporated green screen and WeVideo Essentials content in their projects.
Check out Stephanie's full blog post on this project which includes the hyperdocs and a cheat sheet for getting started with WeVideo.
Stephanie enjoyed seeing authentic learning happening in her class and was thrilled to hear that half of her students listed this project as their favorite of the year. Students said they loved this project because "you get to act in a real news report" and "we learned what fair means and why everyone should be equal." You can watch a collection of the student projects in Stephanie's article here.
POWERFUL PROJECT #3:
Public Service Announcements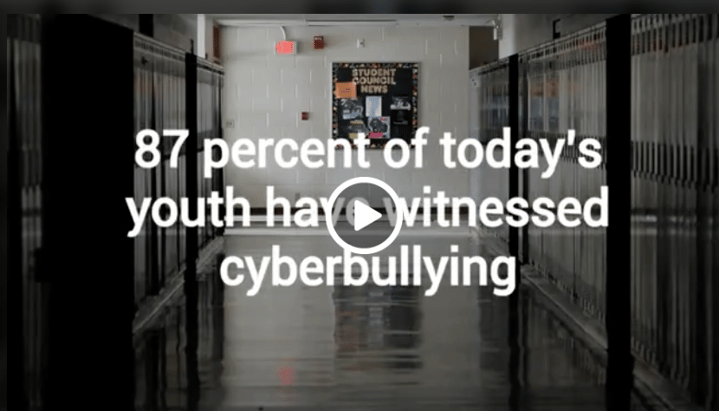 OBJECTIVE: Let students promote their message through a PSA video

WHAT YOU NEED FOR THIS PROJECT:
A relevant issue to research and cover
5-10 cited facts to support your stance on the issue
For video creation: PSA video template (optional)



High school Media Coordinator, Judy Uhrig is introducing a new type of storytelling project to her students this year. Students will cover a significant issue that impacts their lives in a 1-minute public service announcement.
This project is powerful because it empowers students to take a well-informed stance on today's issues and provides a platform for discussing a complex topic in a supported format. The 1-minute format requires students to be purposeful in their message, understand their audience and be able to back their claims in a concise and impactful way.
Her students will start the project by identifying and researching an issue of their choice. Example topics include: cyber bullying, underage drinking, texting and driving, mental health awareness, gender identity, or an issue of their choice. Then they will use WeVideo to create their PSA.
To support her students, Judy developed a template within her WeVideo account which she can push to her students to use as a framework for their PSA. This allows students to focus on the content of their message instead of spending time fussing with creating the video structure. Check out her PSA example here!
Do you have an example project to share?

WeVideo is currently accepting project ideas, inspiration and sample lesson plans for our new Educator Resource Hub! If you'd like your project to be highlighted, submit ithere. We can't wait to see what you and your students are doing with video!