The School Principal's Guide to WeVideo
School principals are developing continuity of learning plans to ensure that student learning happens in-person at school, in a blended setting or from a distance. We're here to help teachers optimize learning outcomes, enhance instructional strategies and maximize student engagement.
With WeVideo, teachers can deliver core instruction through the creation of engaging instructional videos, and students can apply their thinking in visible and meaningful ways through the creation of sharable video created products.
As school principals are creating action plans, aligning organizational resources, and developing systems to monitor and adapt to changing needs and circumstances, we are providing this resource to support principals as they plan, implement, evaluate and expand blended learning in their schools to ensure students are engaged at the highest level.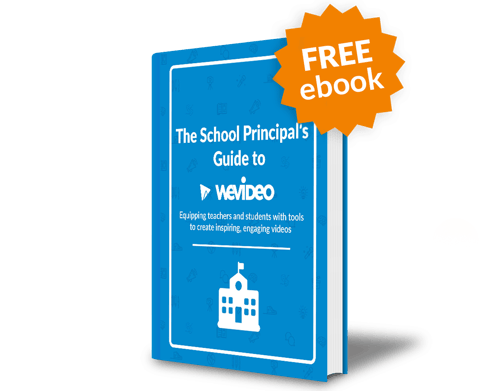 Get the free School Principal's Guide to WeVideo that offers guidance in these areas:
Create a vision

Transform learning in the classroom

Support teachers and measure effectiveness

Determine infrastructure and resource needs

Showcase your results with others

Do more with less

BONUS #1: Tips on creating instructional videos
BONUS #2: WeVideo for instructional strategies and student creativity
You'll also get an offer to evaluate WeVideo in your learning environments along with some creative project ideas. Download the guide for free!
Check your email for your free guide!
Thank you for your interest in the School Principal's Guide to WeVideo. We just sent a download link to your email.
We will send you some additional resources and ways to implement WeVideo in the coming weeks. Meanwhile, check out these resources: