Teacher resources » Show what you know
Overview
Making student thinking visible is an important part of making meaning and connections across content. Understanding how students approach a task and being able to share solutions with their peers is valuable across the curriculum. Screencasting and working through problems is an engaging way for students to show you and their classmates what they know and give students a chance to flip a lesson and show their expertise. Allowing students to visualize their learning enhances learning experiences and allows for deeper connections to be made.
Using the screencast feature in WeVideo, students will record their screens and walk themselves and their classmates through a problem to make their thinking visible. Students may also have the chance to lead a lesson in order to help their classmates work through a problem or issue.
Keywords: Getting started, problem solving, communication
Good for: Individual work, first video projects
Grade level: K-12
Skill Level: Beginner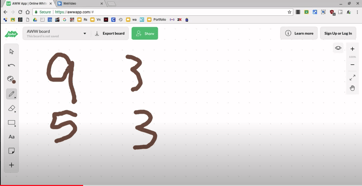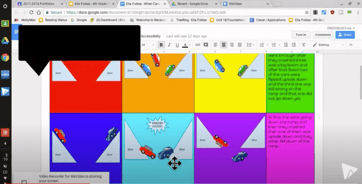 Student Instructions
Copy and paste the information below directly into the description box when creating your student assignment, or, use it as inspiration to make your own!
Jump into this assignment and get started screencasting. Screencasting allows you to record a video of your entire screen, a specific window, or a tab. Anything you do on the screen will be captured by the recording, this includes scrolling, clicking, and any typing or drawing you might do. If you need specific instructions to get started, follow these steps:
In the editor select the record button located above the media library
Choose video and then select "screen"
Once you have selected "screen" you will be asked to choose an audio source.
Next, you will be asked to share a screen, window, or tab. Choose a specific window or tab
Once you have selected the tab or window you will cast, your recording will begin.
When you are finished recording. Click stop sharing which will appear at the bottom of the screen/window/tab you are sharing.
If you need to re-record, click "record again" and try again.
Once you are satisfied with your recording, click "save" and your screencast will be saved to your media library.