Teacher resources » Emotions through video
Overview
In this activity, students look at how storytelling using both sound and images can evoke emotions in a much stronger way than either modality can by itself. Using the audio and footage or image libraries in WeVideo, students will create a short video clip that exhibits how using multiple types of media can evoke an emotional response in people. Students will then reflect on this powerful mode of communication and relate it to their emotions and the emotions of others.
Keywords: Getting Started, ELA, SEL, Media Literacy
Good for: Individual work, teams and first video projects
Grade level: K-12
Skill level: Beginner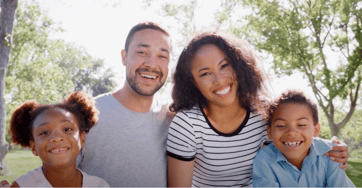 Student Instructions
Copy and paste the information below directly into the description box when creating your student assignment, or, use it as inspiration to make your own!
Create a short video that captures how we can use images and sound to make someone feel a certain way. You may choose the emotion you would like to try and create through your video. Remember to use both an audio track and either images or footage to create your multimedia composition.
If you need help getting started follow these simple steps to complete the activity:
Select the emotion you want to convey through video
Head over to the stock media section of the editor and explore the footage, images and audio that might convey this emotion.
Select the media you want brought into your my media window
Begin dragging in audio and video media to create your short video. Be sure to use a video track and an audio track, layer, and sync them so the audio and video are playing together