Teacher resources » Bring your book to life
Overview:
In this activity, students create book trailers to share their thinking and deepen their understanding of a piece of literature. The process of reading and critically thinking about a book becomes instantly more engaging as students activate their creativity to bring a book to life through video.
Keywords: ELA, Information Literacy, Communication
Good for: Individual work or teams
Grade level: K-5
Skill level: Beginner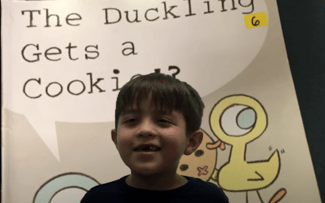 Student Instructions
Copy and paste the information below directly into the description box when creating your student assignment, or, use it as inspiration to make your own!
Have your students take a traditional book review project and bring it to life using video.
Get into groups of 2-4 students and discuss the book, story, article, or piece of literature that was assigned for this activity. You will be writing a summary of the book or discussing the story elements for your piece of literature. What do you want to convey/tell your audience about this book or story?
It is up to you to decide how you are going to present the information in your video. Will you give your audience a summary of why they should read it? Will you discuss story elements such as plot, setting, character conflict and resolution?
You will want to make use of images and footage from the stock media library to create a backdrop for your book review, or upload your own media.