In 2021, content deluge is not concentrated in one space or platform. If you're a digital marketer, it's almost idealistic to think: "Which platform is less competitive and so more conducive for my content to grab eyeballs, get engagement and drive user action?"
The numbers offer evidence:
Three-hundred and fifty thousand (350,000) tweets are sent each minute
Five-hundred and ten thousand (510,000) comments are posted on Facebook each minute
Six-hundred and ninety-four thousand (694,000) videos are watched on TikTok each minute
More than five billion snaps (images and videos) are created on Snapchat each day
A question-and-answer thread on Facebook explains the same in detail:
"More and more content is being created and shared every day. You've probably felt this change yourself. Just a few years ago, sharing important moments and experiences, articles you've read, and photos and videos of your loved ones was a relatively labor-intensive process. Today, thanks to devices like smartphones, many people can share this content with just a few swipes of the finger or taps of a button.
"As a result, competition in News Feed — the place on Facebook where people view content from their family and friends, as well as businesses — is increasing, and it's becoming harder for any story to gain exposure in News Feed.
"The second reason involves how News Feed works. Rather than showing people all possible content, News Feed is designed to show each person on Facebook the content that's most relevant to them."
Moving from an all-organic strategy to a combination of organic and paid social media strategy requires planning, an awareness of your target demographic and their geographic location, and yes, a budget to make your ads generate a substantial ROI.
In this article, we aim to explain the different types of social media advertising.
Types of advertising on social media


All major social platforms, from Facebook to TikTok, offer a wide array of advertising options.
It is, however, paramount for brands to understand:
Who is their target audience?
Which social channels are the most popular with their target audience?
What pain points does the target audience face and that they can solve?
Facebook advertising


Facebook is not only the biggest social media platform in terms of active users per month (2.80 billion), it is also one of the foremost in helping B2B and B2C brands accomplish a wide range of campaign goals.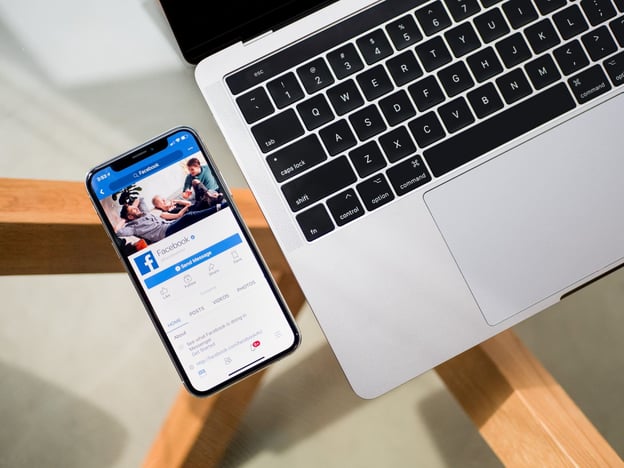 Facebook ads help brands generate brand awareness, gain leads, and convert leads into customers.
Types of Facebook ads


The platform offers 11 different types of ads:
Post engagement
Page likes
Video
Event responses
Offers
Lead generation
Carousel
Slideshow
Image
Instant experience
Collection
Choosing the right ad type


While Facebook offers close to a dozen different ad formats, the campaign goals of certain ad types do overlap.
To narrow down your options, start by defining the goal of your Facebook ad campaign, such as:
Increase brand awareness
Drive website traffic
App installs
Video views
ALSO READ: Your Complete Guide to Video Marketing
If brand awareness is your goal, you must choose one of the two awareness objectives - brand awareness and reach.
The Facebook app ads (also known as app installs) campaign is a targeted way of reaching an audience who are most likely to download your app.
Whatever your campaign goal, Facebook helps you reach the right people and drive the desired user action.
Instagram advertising


At the end of the year 2020, Instagram's global user base reached one billion per month.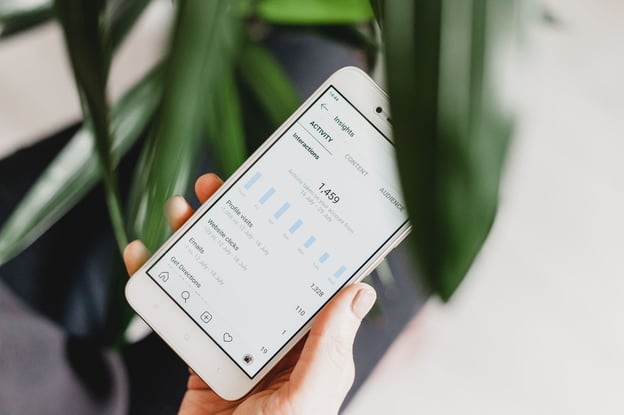 Instagram is dominated by visual content (images and videos), but advertisers are still able to accomplish different campaign goals:
Increase brand awareness
Increase audience engagement
Drive traffic to websites and landing pages
Types of Instagram ads
Instagram ads can be broadly classified into six types:
Photo
Video
Collection and shopping
Explore
Carousel
Story
How you should approach Instagram advertising


Instagram ad campaign setup is similar to Facebook, but advertisers must know key tactics to drive their campaign targets.
Create audience lists: Focus on gathering a list of audiences that will engage with your ads. The lists can be built from email sign-ups, followers, pixel tracking, and more.
Optimize hashtags: The platform is entirely driven by hashtags, so make sure you're using as many relevant hashtags to your ads.
Pinterest advertising
Pinterest is a highly visual platform itself, with 454 million monthly active users worldwide.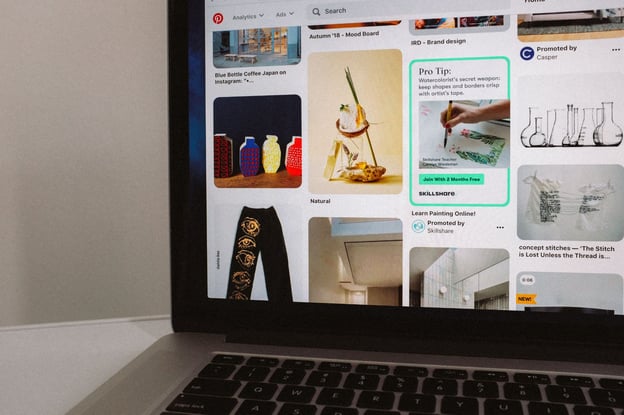 It is the go-to advertising platform for ecommerce brands and for brands whose product line is targeted towards a female audience.
Advertising on Pinterest offers several benefits, including:
High user engagement
Audience intent to identify and buy creative products
Drive app installs
Types of Pinterest ads


The platform offers five different ad formats:
Collections
App installs
Video
Carousel
Shopping
How you should approach Pinterest advertising


To generate maximum ROI from your Pinterest advertising campaigns, you must follow certain key tactics.
Stay on top of trends: Keep on top of posts shared by competitors, be aware of trending searches, and use these to guide your ad campaign strategies.
Use creativity to stand out: People on Pinterest are scanning through thousands (if not more) of pins in quick succession. Creativity is the only way to make your ads and pins stand out, grab attention, and drive the intended user action.
ALSO READ: How to Elevate Your Email Campaigns with Video
LinkedIn Advertising


LinkedIn is a social networking platform that is centered mainly around the business-to-business (B2B) market.
As of 2021, LinkedIn has 310 million monthly active users worldwide, with the total number of professionals on the platform nudging the 700 million-mark.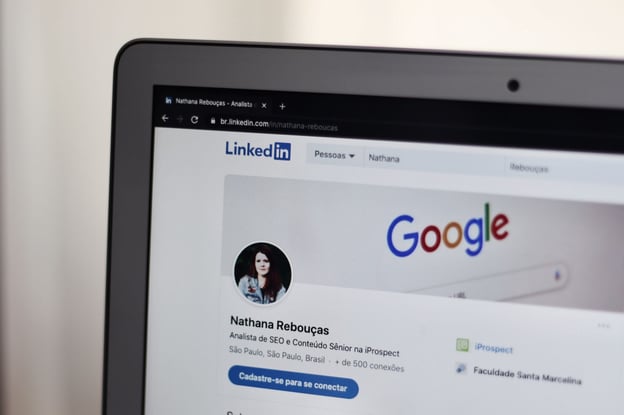 LinkedIn is the best platform to generate leads for B2B brands, given its higher conversion rate and lower cost per lead compared to other advertising platforms.
In addition, LinkedIn advertising helps you in several different ways:
Reach a professional audience
Narrow down your audience with industry-specific variables such as job position, industry, organization, and more
Lower barrier to entry
Types of LinkedIn ads


The platform offers three different types of ads:
Sponsored content
Sponsored InMail
Text ads
How you should approach LinkedIn advertising


To accomplish your advertising goals, ensure you follow certain principles.
Create crisp, short copy: Keep your ad copy short and easily digestible - for LinkedIn users prefer shorter, crispier messaging compared to other platforms.
Target groups: LinkedIn groups offer the maximum value for advertising on the platform. Leverage them with ad campaigns targeted towards relevant groups.
Twitter advertising


Twitted turned fifteen in March 2021 and the graph is only going up in terms of popularity. As per data, the platform has 206 million monetizable daily active users worldwide.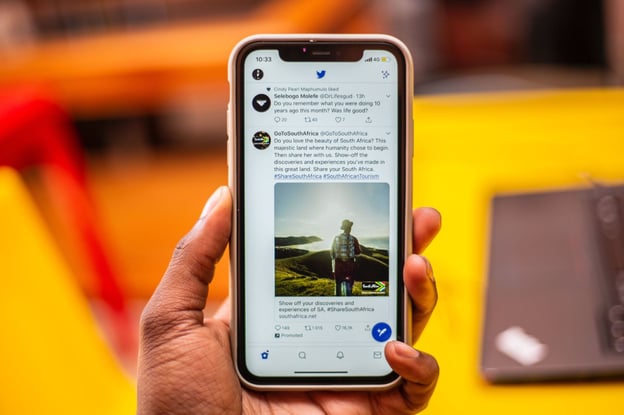 Twitter, it can be said, is underutilized when it comes to advertising. But the benefits are manifold for advertisers keen to take advantage:
Low cost-per-click (CPC)
Tailored audience
Tweet engagement targeting
Types of Twitter ads
Twitter offers four advertising options:
Promoted tweets
Promoted trends
Promoted accounts
Website cards
How you should approach Twitter advertising


To get the most out of your Twitter ad campaigns, you must follow principles specific to the platform.
Use eye-catching, relevant images: Ensure the image provides context, draws attention and fits your brand. According to Twitter, tweets that have images have an average of 35 percent increase in retweets (RT).
Short and sweet wins every time: Brevity is the name of the game on Twitter. That applies to the ad copy, landing page, and others.
READ: Why customer testimonials are the best marketing asset you can create?
Snapchat advertising


For youth-focused brands, Snapchat is one of the popular platforms for advertising.
As of the second quarter of 2021, the platform has 293 million daily active users worldwide.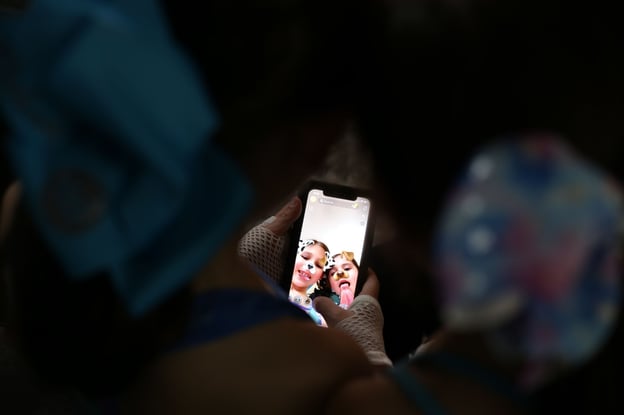 Advertising on Snapchat offers brands wide-ranging benefits:
Advanced targeting
Engaged audience
Low budget setup
Types of Snapchat ads


Businesses of all sizes can take advantage of Snapchat ads to reach their target audience and accomplish their advertising goals.
The six different types of Snapchat ads are as follows:
Single image or video ads
Filters
Lenses
Story ads
Product catalog ads
Commercials
How you should approach Snapchat advertising


To generate maximum value from your Snapchat ad campaigns, you must employ strategies specific to the platform.
Create visual-rich content: Incorporate eye-catching visuals that contain high-quality images and engaging videos, along with a crisp, easily digestible copy.
Incorporate user-generated content: Include user-generated content as part of your Snapchat advertising strategy to not only improve the conversion rate but also add a touch of uniqueness.
TikTok advertising


TikTok is not only one of the newest social media platforms (having been launched in 2016), it's also the fastest-growing. With 800 million monthly active users worldwide, its user base is more than Twitter, LinkedIn, and Pinterest.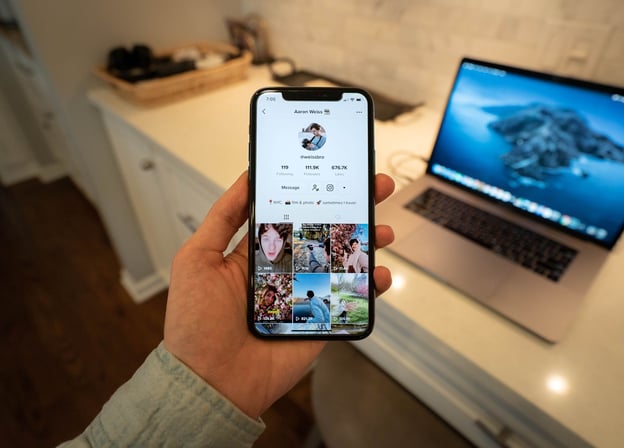 TikTokers can record and share short videos that are 15 seconds to 10 minutes in length.
TikTok, too, is a platform popular with millennials and Gen Z, with 10 to 19-year-olds making up 32.5 percent of users.
Brands that advertise on TikTok gain certain key benefits, such as:
A diverse audience demographic
Lower cost of ad setup
High engagement
Types of TikTok ads


Advertisers can reach a varied audience demographic with the five different types of TikTok ads:
In-feed video (made in our video editor, perhaps?)
Brand takeover
Branded AR content
Hashtag challenge
Custom influencer package
How you should approach TikTok advertising


Generating a high ROI on any social media platform involves best practices. If you're advertising on TikTok, the strategies outlined below are essential.
Browse Discover tab: Visit the Discover tab to take stock of trending topics. This is a great way to also identify hashtags related to your brand.
Influencer campaigns: Don't ignore the power of influencer marketing on TikTok, which is a great platform to promote your business with content with a high potential for reach.
How you can run your social media advertising campaigns


Brands can run their social media campaigns in three different ways:
Manually
Automated software
Social media agencies
Manually


One of the cost-effective ways to run a social media campaign is to manage them yourself or within your team.
Not only will you be able to allocate the entire budget to advertising and focus on generating maximum ROI, but it will also allow you to learn and build your own expertise.
This is best for companies with in-house social media marketers with deep expertise in online advertising. You can easily create assets in an online video editor like WeVideo and then manage their posting and commenting yourself.
Automated software


Yes, your social media campaigns can also be fully automated, thanks to native and third-party tools that aid effective management and seamless performance tracking.
You can run your campaigns using native tools such as Facebook Ad Manager or get a trial or paid version of third-party tools to manage your social media advertising campaigns.
Social media agencies


It is arguably the easiest way to run your social media campaigns. Hire an agency, communicate your advertising goal, inform your budget, and get your ads set up.
If you have outsourced social media advertising, you will have plenty of time to focus on your core tasks and KPIs, while the ad agency concentrates on generating the ROI for you.
About the author
Suhith Kumar RN is a seasoned content marketer, currently heading the content marketing efforts at Picmaker. His vast portfolio consists of articles in different niches, including SEO, technology, sports, lifestyle, and more. His interests are videogaming, tech, and fitness. He tweets at @suhithkumarrn.