Get more involvement from your school community by creating short promotional videos to get people excited about an event.
This WeVideo Template is included in all WeVideo for Schools accounts. To access it, log into WeVideo to edit the template directly, or get ideas on how to structure a video edit!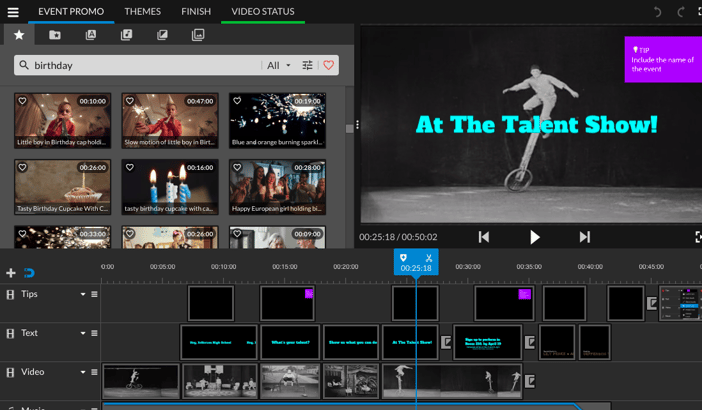 Check out this tips sheet for how to use WeVideo Templates.