When it comes to creating engaging video advertising that helps increase revenue, the right video editor is all you need. However, there are many video editing tools at your disposal which makes finding one that fits your needs and budget slightly tricky.
From software that you download to cloud-based platforms, each video editor is different. Picking the right one for your company's needs can be a trying task, but we hope this article will help you make the right choice. At the end of this, we hope you find the video ad creator that not only fits your needs but helps you engage with consumers and increase your revenue.
WeVideo
Many things make WeVideo the go-to video editor for many marketers. From their JumpStart feature, which allows users to drag-and-drop media while it's uploading, to a stock library of over 1 million media assets, the library of features is endless.
With an easy-to-use interface and cloud-based platform, projects can be started anywhere and any time from your desktop or the WeVideo mobile app (iOS and Android). They offer plans that are perfect for SMBs, non-profits and solopreneurs.
Their free Pro trial offers a way to get a quick look at the stock library, business templates and brand management tools. You're able to upgrade to an annual Professional ($19.99/month billed annually) or Business plan ($36.99/month) if you need a multi-user account.
How to use WeVideo
Creating your very own video ads with WeVideo can be quickly done with several clicks. With business templates, it's easy for anyone to get started.
Here's how to get started.
Step 1: Login and get started

Step 2: Find a template
From the dashboard, select "Template." This will take you to the next screen.

Step 3: Select the right one
WeVideo offers an extensive library of video templates for business promos, social media, seasonal holidays, etc.

Step 4: Make it your own
In your timeline, edit your selected template. Add your own brand elements, clips and copy.

Step 5: Finish and share
Once completed, hit the Finish button and get taken to an export screen. You can select the resolution, destination and get your chance to download your video ad.

Here are some other video editors that can help you create video advertisements.
Wave.video

When it comes to functionality and features, Wave.video is another video ad maker that comes to mind. With features like video resizing options, different layout options, ability to add stickers and graphics to videos, there are plenty of things you can do with just a few clicks.
With a free plan that includes access to one brand preset, 15-sec editing limit and five free stock videos, Wave.video offers a pretty decent product at no cost. Of course, there are options for businesses and creators to upgrade that start at $20 a month.
Adobe Spark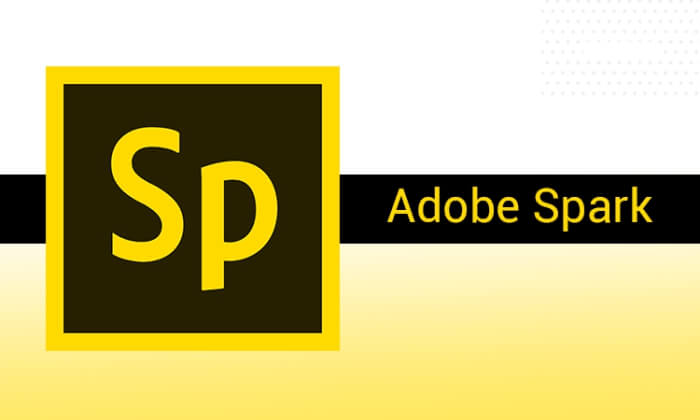 From a long lineage of creative suites and software, there's Adobe Spark. This ad maker is one of the easy-to-use creation tools on the present market. It makes it easy for users to create ads in minutes with multiple storyboards, layouts and themes. There's also an Inspiration Gallery, which has stunning templates that you can edit when creating your ads.
What makes Spark stand out from its competitors is the wide range of professionally designed fonts that they include for absolutely FREE. These pre-designed fonts can be used to add personality to ads in mere seconds.
Spark offers a free "Starter" plan as well as an "Individual" or "Team" plan you can upgrade to for access to custom and premium features.
Promo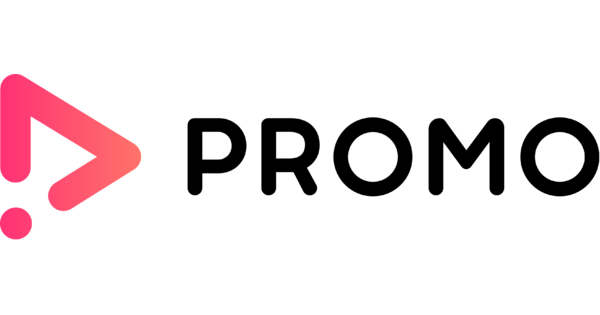 For the marketers in a time crunch with no time to shoot their own footage, there's Promo. The self-proclaimed "only video maker you need", Promo is the perfect templated video ad maker for all business sizes. They offer templates for video ads for every social media platform and industry.
Pricing starts at $12/month and goes up to $99/month for their Agency plan. All plans include unlimited video creation and high-quality media from iStock as well as Getty images. Their Agency plan comes with the ability to manage multiple brands, reseller rights and white-label sharing.
InVideo

Bring your video ads and vision to reality with this AI-powered interface from InVideo. It's this AI technology that gives users the flexibility to create video ads while keeping the platform where they'll be posted in mind. With a library full of templates and images, music and animations, there's not much that InVideo is missing.
The highlight of InVideo's free plan is the ability to create and export up to 60 videos per month. Although they come with a watermark, that's still impressive. If you upgrade to a "Business" or "Unlimited" plan, you'll get features like reseller rights, automated text-to-speech and more.
Animoto

Although a great tool for creating video ads, Animoto could strive to do so much more. It does the job of helping you marketers create ads tailored to specific platforms, but their free version with standard features does restrict some creativity. For example, their free version includes 3 pre-selected fonts and zero saved brands. If you upgrade to a Professional plan for $39/month, you'll be able to upload your own fonts and have multiple saved brands.
The pricing may be outside of some budgets but with its high-quality built-in storyboards, Animoto could be a game-changer in the video ad maker community.
Magisto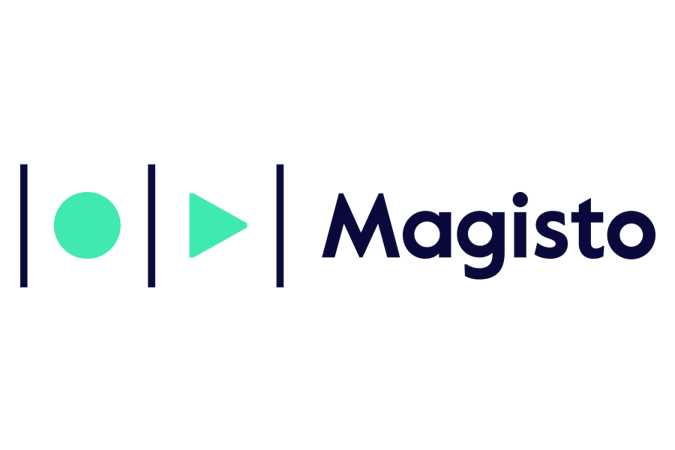 If you are a business that loves celebrating milestones via video ads, Magisto may be the right ad maker for you. Stay connected with views and get more leads with ready-to-use video templates to remind audiences of important dates. But with greatness, is there a downside?
There's no free plan. For unlimited downloads and access to the editor, you'll need a Premium plan that starts at $4.99 per month. But, that is more for sharing videos with friends and family. If you want to create powerful video ads with advanced editing, you'll need a Professional plan that starts at $9.99/month. For branded engaging videos...well, that's $34.99/month. Both higher plans include access to iStock.
Biteable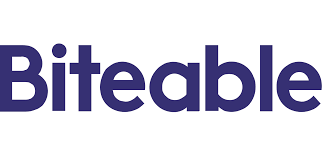 If you're looking for something with a simple interface, look no further than Biteable. The video ad maker is made for marketers not looking to spend a fortune on an editor or a lot of time creating an ad.
Their free plan, which is perfect for those on a budget, comes with unlimited exports without a watermark and access to almost 2 million images and clips. You can always upgrade to enjoy brand management, commercial usage rights and others.
Soapbox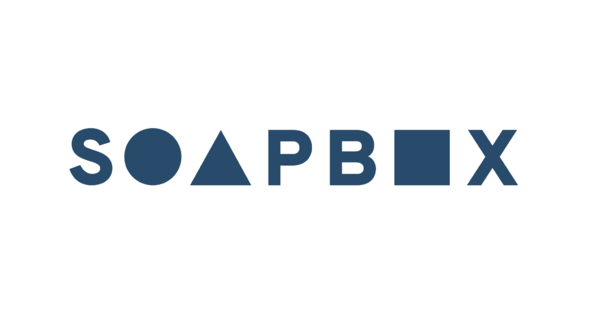 Here's something a little different, Soapbox isn't your regular video ad maker. It is Wistia's Chrome extension that allows you to record, edit and share video ads. Unlike the other ad-makers on this list, Soapbox records your screen and webcam to create on the go. Also, there's no need to export, download or upload what you create. Once you've completed your ad, you can share them instantly.
With Soapbox's free version, users can create and share unlimited videos, create custom thumbnails, edit videos even after they've been shared and much more. Users will need to upgrade to a premium plan to add their logo or download videos. Premium plans also provide insights and some analytics.
Creatopy
An already known video ad maker by digital marketers, Creatopy relies on its easy-to-use drag and drop design to create eye-catching video ads. Formerly known as Bannersnack, this is a pretty intuitive video editor but does come with a few pain points, which include the quality of stock images and its resizing capabilities.
One of its more incredible features is the ability to design, animate and generate over 50 designs at once. Although you'll need to upgrade to a Pro plan to enjoy this amazing capability, that starts at $17/month.
In conclusion
When beginning to create video ads the key is having the right video ad maker. To do so, you need to take budget, needs and resources into consideration. We hope this list will help make the decision-making process easier.