Ever since the first video launched on YouTube back in 2005, the iconic platform has seen an unparalleled rise in usage. With 300 hours of video being uploaded a minute, and billions of users in total, YouTube's become a crucial business-boosting platform.
The multi-faceted system houses infinite accounts, showcasing unique YouTube video ideas for personal and professional channels alike. While the above numbers could make one think YouTube's a saturated market, the opposite is actually true. With almost five billion videos watched daily, there are certainly enough viewers to go around.
So whether you're just starting your channel or looking to boost sales, likes and follows, this tutorial is for you.
What are good YouTube video ideas?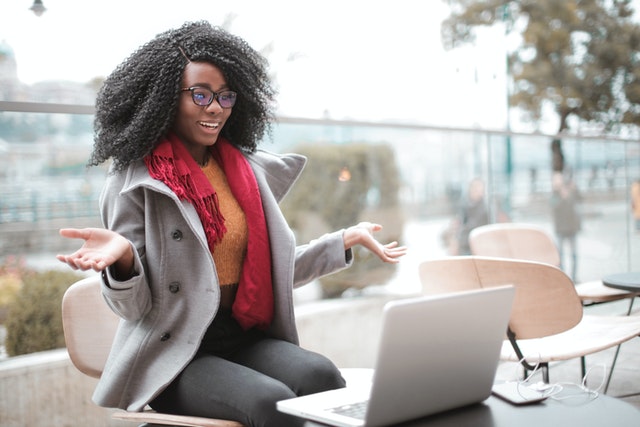 Make yourself stand out in your field with a warm and welcoming intro video. Image via Andrea Piacquadio.
If you've never posted on YouTube before, (or are trying to decide whether YouTube or TikTok is the platform for you), you'll want to have a plan before jumping in. For starters, you might consider what type of theme or message you want to share with the world. Having a story can help people follow you along the way, whether it's your first video or 300th.
If you're launching a professional account, consider your brand tone and messaging so your channel stays consistent with other marketing efforts. Then, when you go to make your YouTube banner, end cards, and the like, include strategic brand colors to tie your page together.
Okay, back to the content! Here are 35 engaging YouTube video ideas to skyrocket your following fast.
YouTube video ideas for businesses
If you represent a corporate company or firm, you'll want to embody their philosophies and standards in your YouTube videos. Here's how.
1. Say hey, world!
First and foremost, be personable. Say who you are and why you're here. Adopting proper YouTube video etiquette starts with knowing your demographic. Who are you speaking to? Casual peers? Prospective clients? Are you serious or laid back? Your target audience can inform how you present on camera.
Next, the details. What do you do? What's your vision, mission, or goal for the channel? What can viewers expect from your content? Now's a good time to be friendly, authentic, and relatable.
2. Talk about the company
Who do you work for? What's the plan to achieve those ideas? Anticipate questions, then answer them! This form of content can establish trust among your audience.
Pro tip: Time is precious these days. Every viewer should feel good about who they spend their time on. For you, how can you make your message short, sweet, and effective for the listener who only has a few minutes? Bring your message home early on so no one misses out.
3. Host guests
Diverse content is always necessary on social media. Why not switch it up by bringing in a colleague, friend, team member, or business partner? This approach is effective so long as folks can differentiate between the guest and the host.
Keep things casual with a Q&A, an introductory interview, or pointed discussion for people to engage with.
4. Bring in mixed media
Given that the human attention span currently lands at eight seconds — equivalent to that of a goldfish — it's best to call in all the reinforcements. Yep, you heard us. We're talking captivating intros, outros, slideshows, music, end cards, and everything in between.
Now, we know the first time for anything can be scary, but it doesn't have to be with WeVideo. WeVideo's easy-to-use online video editor caters to all fields and design levels. Edit video content quickly, and customize however you want. Then, upload to YouTube and you're done!
5. Training videos
There's no easier way to compile a training video library than with YouTube. Whether for customers or in-house employees, training videos can provide mastery of tools, products, concepts, and services.
6. Show off your products and services
Before highlighting your products, you'll want to account for YouTube's recording limits. If you don't have a verified account yet, you'll be limited to 15 minute videos for now. Once you're verified, your videos can be forever long.
Don't let this discourage you. In the beginning, folks won't need more than 15 minutes at a time to get to know you. Make your first YouTube video an explainer video, or a how-to tutorial. If you sell machines, tools, or teach folks how to DIY, walk them through it. Remember, videos are effective for their dual auditory and visual delivery.
Make a step-by-step how-to for first-timers trying out your product, just like we've done for our online video editor.
7. Response videos
As we mentioned before, there are going to be folks in your same field or niche working on what you're working on. Why not make a video to educate viewers on what's out there and what makes you different? Come from an authoritative place to earn a loyal following.
YouTube video ideas for solopreneurs
If you're not part of a corporation, you might live on the other end of the spectrum. In a world of lifestyle brands and influencers, now's the time to be a bit more personal.
For small business owners, solopreneurs, and entrepreneurs alike, these YouTube video ideas are for you.
8. Your story
How did your company, business, product, or service come to be? Once folks get to know you a bit more, they'll be more invested in how you birthed your big idea.
For example, skin care experts might share the products that never worked for them, the skin condition that led them here, why they're passionate, etc. These videos are usually more raw than the others, but they're effective for that reason.
9. Makeup tutorials
If you're in the business of essentials (yes, makeup is one of them), then you may also face some competition—literally. For that reason, it's that much more important to make yourself stand out.
As you demonstrate your step-by-step process, be sure to engage listeners every moment. A charming way to do so is by vocalizing your inner monologue. Have reactions, be animated. Emotion brings these videos to life.
10. Fitness classes
YouTube is the perfect place to show off your CrossFit musts or at-home workouts. Make everyday workouts, well, workable for remote employees, stay-at-home moms, or those just wanting to get back in shape.
This field requires some education, so feel free to upload some videos on how the body works, too. For your first time, pair your introduction with an experiential routine so people can learn your style.
11. Yogi goals
Throughout the pandemic, yoga became the hottest new online experience. Can't get to a class? Hop on for eight, 12, or 40 minutes. Online yoga caters both to the hustle and mindful lifestyle.
Like fitness, however, if you offer something that's highly competitive, make sure you find a niche within it. Yoga for the working mom, prenatal yoga, goat yoga…you get the gist.
Find your niche demographic and cater to them with a short and sweet video. And when we say "niche," we mean 11.2 million subscribers, apparently. Video via Yoga with Adriene.
12. Food vlog
Oh yeah. Foodies and the internet go hand-in-hand. Whether you're a blogger or vlogger, combine them both into a story no one can miss. Report on your favorite adventurous or indulgent eats. Get footage of your reactions, reviews, and live food experiences. Then, save up your footage to make a docuseries or use it as a plug to support local businesses.
13. Pure information
One of the reasons the internet is valued is because it's an abyss of information. Whatever you're looking for, there are answers. That said, make a video about a trending topic and make a slideshow or presentation about it with verified sources. If you want to be a resource for other like-minded seekers, this is the way to do it.
14. Whiteboard videos
Instead of analyzing others' research, become a thought leader with whiteboard videos and offer your own expertise. Engage viewers with a fast-forwarded video of you writing out steps, concepts, or answers to questions.
15. Product reviews
When it comes to smart consumerism, everyone relies on reviews. It helps hearing one's personal experience with products to sway them one way or another.
16. Behind the scenes
Whether your behind-the-scenes footage consists of staff conversations, interior looks at the studio, or caught-on-camera candids, followers always feel connected when kept in the loop.
Inspirational YouTube video ideas
For the mindful contemplatives of the world, several resources live on YouTube for like-minded seekers. If that's your field, consider the following.
17. Meditative life
Meditation videos are another lasting YouTube hit. Just like fitness, yoga, and makeup, whatever field you're in needs an abundance of teachers, practitioners, or experts. Since everyone does it differently, you'll attract exactly who resonates with you.
Experiment with meditation videos that highlight audio, background sounds, and images. You can make them specific for each chakra, mood, goal, or to aid insomnia, anxiety, or depression.
Make meditations aimed towards a particular outcome. Video via Tech Insider.
18. Manifestation mastery
Here to uplift? Great, we need you. If you live in the world of vibration, frequency, manifestation, and positive affirmations, you can make videos exemplifying these concepts. Helping folks manifest the life they desire is hugely sought after amongst the spiritual community.
19. Motivational goals
Slightly different from inspirational videos, motivational topics live under the realm of life coaching, personal training, public speaking, and the like. Helping folks stick to a routine that keeps them thriving in life is an always needed interwebs asset.
20. Travel montage
Make your audience wanderlust over your top 10 places to visit. Pair slideshow images with upbeat background music and you're golden. The best content is content you enjoy making. If it matters to you, chances are it matters to others, too.
21. Photo montage
If you're reflecting on a particular chapter of your life or concept, turn it into a photo montage with text and music. The camera transitions available in our video editor make this process fun and easy.
22. Short film
Short films can range anywhere from 10-40 minutes. If you have a story to tell, go for it! YouTube short films are the perfect place to highlight intro reels with nominations or awards.
Cute and funny YouTube video ideas
Whether your expertise falls into the realm of cute, funny, or both, there is absolutely a place for you on the internet with these ideas.
23. Pet love
Like food, pet content never gets old. If you're in the veterinary or pet training world, capture candids of your furry friends and air them for all to aww at. While you don't need every video to go viral, ask yourself what type of content does. Make yours share-worthy and watch what happens.
24. Baby videos
Remember America's Funniest Home Videos? Enough said. There's just nothing like a hysterical baby laugh or an unexpected reaction to first-time foods.
25. Comedy bit
Okay, sure. Standup comedy without a live, in-person audience may sound silly, but it's still an option. If not for a full-blown comedy bit, use your screen time to show off your witty personality.
Or put yourself behind a green screen and provide a memorable experience.
26. Impressions
There's nothing better than watching a YouTube video of celebrity impressions. Catering to a universal audience is the smartest and fastest way to gain a following. Put pictures up of those you mimic or make your audience guess as you go!
27. Blooper reels
Whether you show bloopers for the current video you've aired, or you offer sneak peaks for what's coming, compile silly clips in your outro or make it its own video! Sometimes, people just need a good laugh.
Talent-driven YouTube video ideas
There's an old misconception that business and play are two different worlds. For those pursuing their talents and passions professionally, these YouTube video ideas are for you.
28. Break some records
Engaging content also comes from out-of-this-world, unexpected, record-breaking experiences. Bust out that Guinness Book of World Records and show the world what you got.
Keep tabs on your successes for fun to get viewers rooting for you. Sheer entertainment is the other reason the internet exists. Entertainment is a business, after all.
29. Recommended reads
Similar to product reviews, book reviews are a great YouTube video idea. Save folks some time with a first-hand testimonial of your experience. Remember, be discerning and honest. Give pros and cons so people can still discern for themselves.
30. DJ set
If you're a new DJ in the world of music, why not test your audience with a free show? Let folks know who you are and how often you'll be playing. Gain a following now, then you can upcharge down the road. It's all about exposure, people.
31. Slam poetry
Slam poetry is an artform fit for YouTube. Whether you're uploading live footage from local shows or performing in real time, poetry, like all art, brings people together. It's also a creative outlet for both the speaker and viewer.
32. Puppet shows and unique gifts
If you're here for the weird, more power to you. So many now-famous talents once began on YouTube, so if you have an underemphasized passion like magic, puppet shows, ventriloquism, beat boxing, or something of the sort, the YouTube world awaits you.
This video has received 199 million views. Doing puppet stuff. This could be you. Video via Neil Cicierega.
33. Acoustic show
If you're not into the head-banging EDM beats, go the softer route and offer your new audience a free welcome show. Whether in the bedroom, bathroom, or kitchen, that raw, stripped-down feel is increasingly popular.
34. Challenge videos
If you're a lifestyle influencer, adventurer, or plain old daredevil, why not share footage of yourself confronting challenges? Go for the polar plunge, knife throwing acts (if you're trained, please), bodybuilding competitions, or food challenges.
Who could forget the iconic saltine cracker challenge? You could be responsible for the next this-is-crazy-but-it-just-might-work idea.
35. DIY recipes
Cooking can be daunting for some, but these quick DIY videos make it easy to follow along. Add text with each ingredient, plus background narration or music (or both). You can speed up the video or keep as is — all super easy with our mobile or web-based video editor. Either way, short and sweet is the way to go.
How to make quality YouTube content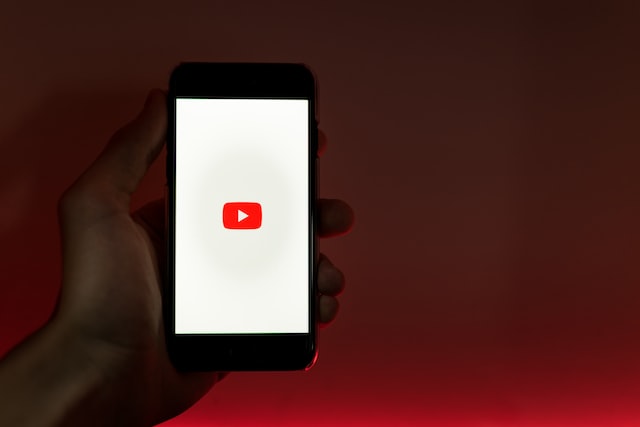 Make every video count with fresh content ideas. Image via Szabo Viktor.
In a modern, social-influencing world involving solopreneurs, entrepreneurs, small businesses, and large corporations alike, the art of creating content can be a beast for the unfamiliar. To achieve success on YouTube, follow these best practices for video marketing.
1. Do your research
The first step to launching any successful online account is doing your research. Find who else is in your field and what types of ideas they're throwing into the cybersphere. Knowing your competitors is a smart way to both play defense and offense, content-wise.
2. Exercise discernment in your field
Once you know the social media market, feel free to play off of the content you see. You want to come from an educated and knowledgeable place about other viewpoints to strengthen your own.
3. Stay ahead of the curve
Staying ahead of the content craze can be a challenge, so it's important to make videos as often as you can. Jump on relevant ideas right away to offer fresh perspectives. To help, consider a content schedule and spreadsheets to organize your ideas (thank us later).
If you want to go the extra mile, research YouTube's algorithms to determine when the best posting times and viewing times are. Then, schedule your uploads around that and watch engagement rise.
Given Instagram's recent shift in algorithms proving video reels rank higher than other forms of posting, it's no wonder YouTube continues to thrive.
4. Post regularly
Next comes consistency. Given that humans have upwards of 6,000 thoughts a day, so long as you document them, you'll have enough quality content to surpass your competitors.
Ultimately, the most important thing is to make strong, relevant content. Give the people what they want! In between posts, be sure you're consciously working to build your following. Whatever it takes to make your account active and popular is the way to go.
While each of these practices matter, original content only goes so far if you don't work towards long-term engagement. Reply to comments, stay approachable and kind, and you've won half the battle.
Lastly, cross-link your other social media platforms to bring awareness to your YouTube channel. Sweet, time to roll camera.
Lights, camera, action!
Now that you're in the creative flow, see which ideas you can apply to your specific business. No matter how standard work may seem, there are always ways to insert originality. So long as you bring you to the table, you'll be off to a great start.
Your turn! You have a couple options. If you're a more intuitive person, feel free to turn on that camera. See what happens once you click Record. For even the most rehearsed, flubs and funnies happen. Take your time, take a breath, and let it flow. Rewind, press play, repeat.
If you're more of a planner, save this list of original YouTube video ideas to revisit. Heck, rewrite them into that spreadsheet we mentioned before and make it a living document. Let this sink in. Build from there.
Remember, you don't have to be perfect, you just have to start. And WeVideo is here to help. You got this!