You already know your business needs video — and you probably also recognize that making corporate videos isn't a one-and-done kinda task.
If getting the best results (i.e. tangible ROI) requires a steady stream of high-quality, on-brand corporate videos, then the next question is this: What exactly should you produce? Which videos will actually move the needle for your company?
This simple guide has answers! Whether you're a bootstrapping team or one with resources to spare, we'll walk you through:
What Are Corporate Videos?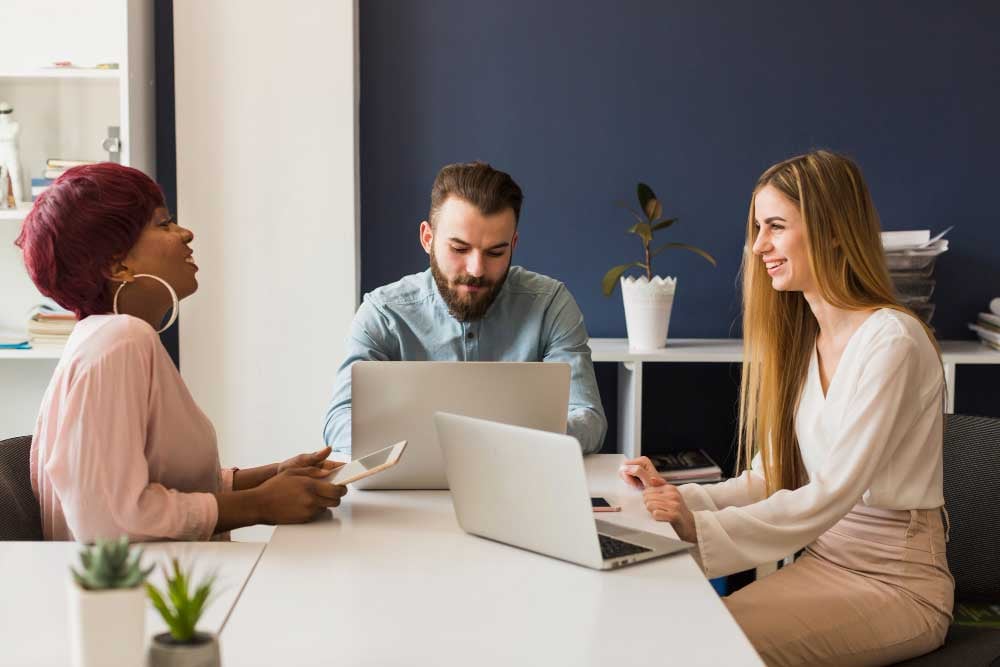 In the broadest terms, corporate videos are any kind of video produced by a company. That's it. You own or work for a company, you create some videos about said company, and — voila! — you've got corporate videos.
To get a little more specific, corporate videos are generally made with some kind of marketing purpose in mind (though even that caveat is quite broad in practice). For instance, you might make corporate videos to:
Generate brand awareness
Position your company in the market
Raise funds or capital investments
Spark interest in a new product or service
Drive sales
Promote a specific offer
Build customer loyalty
Retain more customers

post-purchase
Bottom line? If the ultimate goal is to make your business more successful and the content is in some kind of video format, then it probably qualifies as a "corporate video."
Corporate videos can be made for internal audiences (e.g. employees, board members, or stakeholders) as well as external audiences (e.g. customers, the general public, or the media). Many company videos do double-duty and subtly speak to both audiences at once.
10 of the Best Corporate Videos & What They Do Right
As we just covered, corporate videos represent a huge category of content and can be made for basically any reason related to your business. To give you a more practical idea of what to feature, let's look at 10 concrete examples of the best corporate videos online.
1. Roche
Highlighting international healthcare company Roche, this corporate video shows the company taking a firm stand against a troubling truth in the industry: that too many medical trials and innovations are centered around men.
Thanks to its dramatic background music, exaggeratedly slow narration, and dark-bluish color grading, this video takes on a serious (almost somber) tone, which serves to emphasize the weight of the work ahead.
Unlike some corporate videos, this one does not exist to directly advertise a product or service. Instead, it positions Roche as a forward-thinking company with strong core values of equity, feminism, and health justice. It's more about brand awareness than sales.
2. TD Ameritrade
Capital Gains Taxes Explained | TD Ameritrade
In this corporate video example, TD Ameritrade directly tackles one of the public's most common investment questions: What are capital gains taxes, and how do they work?
Best described as an "explainer video," this video uses a mix of animations, stock footage, and a talking-head narrator to explain a complex topic in a beginner-friendly way.
Instead of directly pitching their services, TD Ameritrade is using this video to capture YouTube search volume and to establish niche expertise — both of which are important precursors to gaining trust and ultimately getting new clients.
3. Lovevery
How Lovevery Has Helped Millions of Families Grow | Lovevery
Unsurprisingly for a children's toy company, Lovevery's corporate video focuses on one thing above all: empowering parents. But instead of doing this in a formal or overly salesy way (e.g. "Buy our toys to be a better parent!"), this video explores the narrative through a variety of real customer experiences:
Customer interviews
TikTok-style selfie testimonials
Screenshots of online customer support conversations
Videos of customers engaging with Lovevery on social media
Screen recordings

of group webinars
Tiny adorable babies playing with Lovevery toys at home
So while the video is clearly an advertisement for Lovevery, it feels more authentic and relatable than your typical commercial fare.
4. Airtable
How Taylor Guitars Brings More Music Into The World With Airtable | Airtable
Another great example of customer testimonials in action is this corporate video example from Airtable. The entire two-minute video centers on a single customer, Taylor Guitars, which gives the content a case study-esque vibe.
Beyond the high production value, this video gets several things right: interviewing a diversity of people, showing the product in various (authentic) settings, and drawing an explicit connection between Airtable's functionality and Taylor Guitars' grander mission/purpose.
SAAS companies can sometimes feel a bit overly corporate or techie, so the choice of a guitar company — with its heritage Americana feel and cool alternative vibe — definitely makes viewers think of Airtable in a new way.
5. Let's Get Digital
The Most Entertaining Recruitment Video | Let's Get Digital
This employee recruitment video from Let's Get Digital is a fantastic example of humor, showing that you don't have to make a grandiose, somber, or weighty statement just because you're making corporate videos.
By using humor, Let's Get Digital stands out from all those eerily similar recruiting videos — you know, the generic ones that start, "At XYZ Company, we care deeply about our employees." The company also manages to demonstrate its unique company culture, which will likely do far more to attract good-fitting employees than your run-of-the-mill recruitment video would.
6. Hello Products
What's In Your Toothpaste? | An Inconvenient Tooth | Hello Products
Hello Products takes a fresh approach with this corporate video, which serves as a cross between an advertisement, an explainer video, and a genuinely entertaining animated cartoon.
By raising awareness of all the "bad stuff" in other toothpaste brands, Hello positions itself as the healthier alternative for families. And the cartoon tooth will certainly catch the attention of the young ones!
7. Feeding America
Empty Plates | Feeding America
Feeding America is technically a nonprofit corporation, but the same lessons from all the best corporate videos certainly apply.
Rather than spending tons of resources on a fancy film shoot, Feeding America keeps it simple (and on trend!) by copying that overhead filming style of viral video recipes you've seen across social media. The catch? There's no ingredients to cook with.
By taking a familiar concept and putting a unique twist on it, Feeding America grabs viewers' attention right away — not something that can be said for every business video, right?
8. IKEA
How to Plan Your IKEA Kitchen Lighting | IKEA
Anyone who's walked the massive floor plan of their local IKEA can attest to the feeling of overwhelm that this Swedish home store so often inspires — which is precisely what makes this series of corporate videos so very smart!
Instead of a straightforward commercial or product promo video, IKEA seeks first to educate customers on the different types of kitchen lighting and how to incorporate them into a beautiful living space. (Oh, and by the way, did you know you can purchase all these lights at IKEA?)
9. Axway
To Our Brilliant Customers, Thank You | Axway
Axway's corporate video is a success because it does not overtly focus on the company at all. While the script does highlight the company's longevity, it does so within the frame of thanking its many global customers.
Another great tactic from this video? The fact that it features real employees from all around the world, shot in diverse locations and thanking customers in their native languages. The video feels more human, and so does the company.
10. Zapier
In this brief video, an employee introduces viewers to Zapier and gives a high-level overview of what the company does. As an automated solution to connect various software and apps, Zapier's workflow can be a bit complex — making this simple, easy-to-understand "how it works" video so valuable as a company introduction.
Just a friendly face and a few animated graphics are enough to catch the eye and communicate the essentials.
5 Compelling Reasons to Make Corporate Videos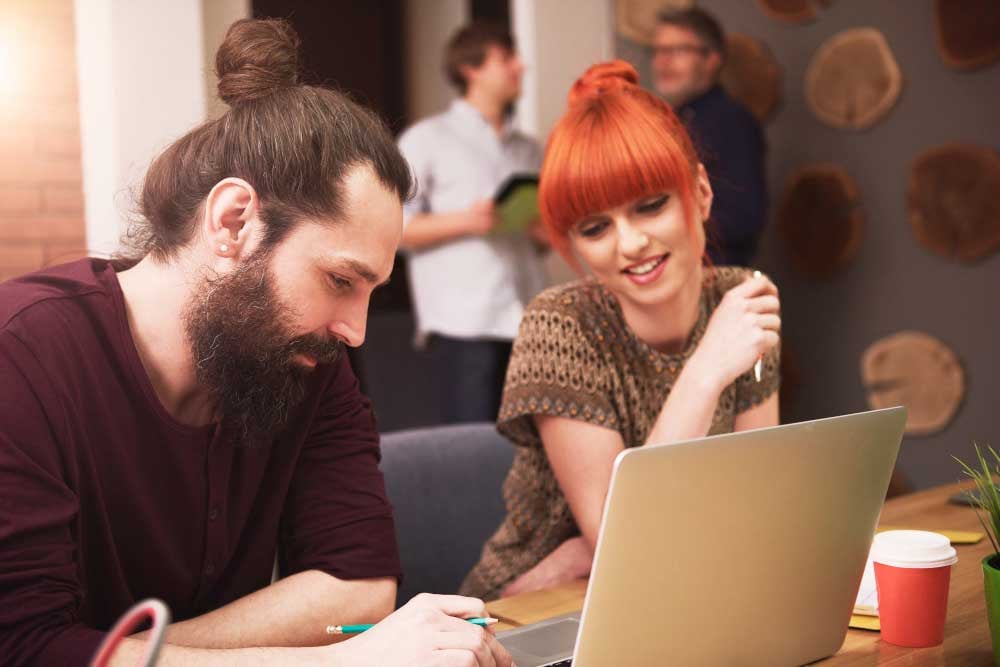 The corporate videos above are slick and snazzy, but are they really worth the investment? With a hundred other possible ways to market your business, why video?
1. People like video
First things first. We, as in most of us human beings on planet Earth, just like video.
That's why YouTube — the second-largest search engine after Google itself — has over 122 million active users every single day (who watch 1 billion-plus hours of content). And that's just one platform! Add in TikTok, Instagram, Facebook, TV, movies…and it's even more clear that video rules the roost.
2. Video works better
We not only prefer video, but it's actually more effective, too. Here are a just few clear wins for video content:
Studies have shown that people retain far more information via video (a whopping 95% compared to just 10% for text).
Looking to increase sales or build a following? Google has found that

over 90% of people

find new brands and products on YouTube.
According to

Hubspot, 41% of marketers rate video in the "high ROI" category.
With the combination of points 1 and 2, making corporate videos is a case of "Give the people what they want" while also reaping the rewards for your business.
3. Video builds trust
Yet another feather in the cap of video creation for business? As a medium, video naturally builds trust — especially when the videos feature real people telling real stories.
By incorporating both audio and visual components, video builds emotional resonance and gives people a tangible feeling about your brand. Video humanizes even the largest companies, giving consumers a "face" to the name.
4. Video is versatile
Although video creation can require more resources than something like a plain-text document, the end result is also much more functional. You can take the same video content and use it almost anywhere:
Post it on Facebook, LinkedIn, or other social channels (either as an ad or an organic post)
Put it on your Vimeo or

YouTube channel
Embed it on a website product page to boost conversions
Share it across

internal communications
Link to it from your customer help desk or within your software
You could even grab the audio file alone and repurpose it for a radio spot or podcast episode. Try doing all that with any other form of content!
5. Video is cost-effective
Well…it can be! It's true that hiring a video production agency can get pricey fast, but if you make your own multimedia content instead, you can create corporate videos at scale for a surprisingly low investment.
By making corporate videos in house, you'll also get more creative control and flexibility. You can take the same core components — like intro screens, branding, and stock assets — and repurpose them into virtually endless video content across channels. (See point #4 above!)