Lower support costs with customer onboarding videos
Customer onboarding is make it or break it. Retain more customers and lighten the load of customer success by welcoming, informing, and educating through video.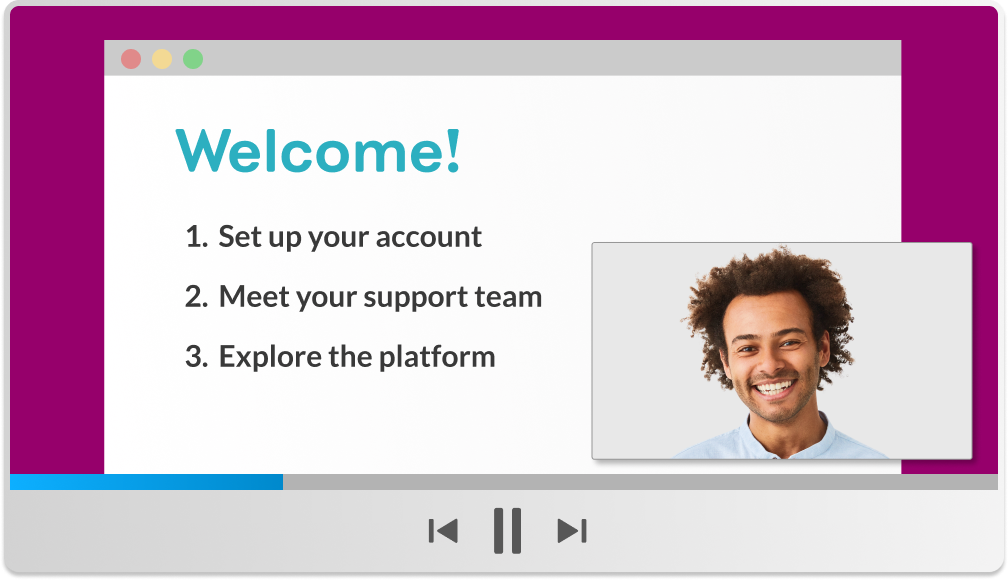 What our customers are saying
"WeVideo gives us the ability to scale our video offerings without extensive staff training or design experience."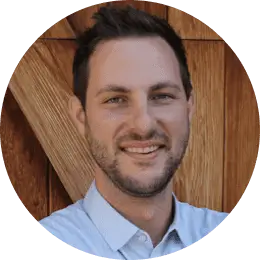 David Tisdale Marketing Director, Vx Group
Why use customer onboarding videos?
of customers say they'll switch products if onboarding is too complicated.
of customers say they'd be more loyal to businesses with intentional onboarding programs.
of employees name video as an effective training tool.
Minimize call volumes & support costs
The math is simple: more customer onboarding videos, fewer confused customers calling in for help.
Keep your support budget from ballooning and your customer success reps from getting overwhelmed by giving new customers an asynchronous, self-paced, white-glove experience (starting the second they sign up).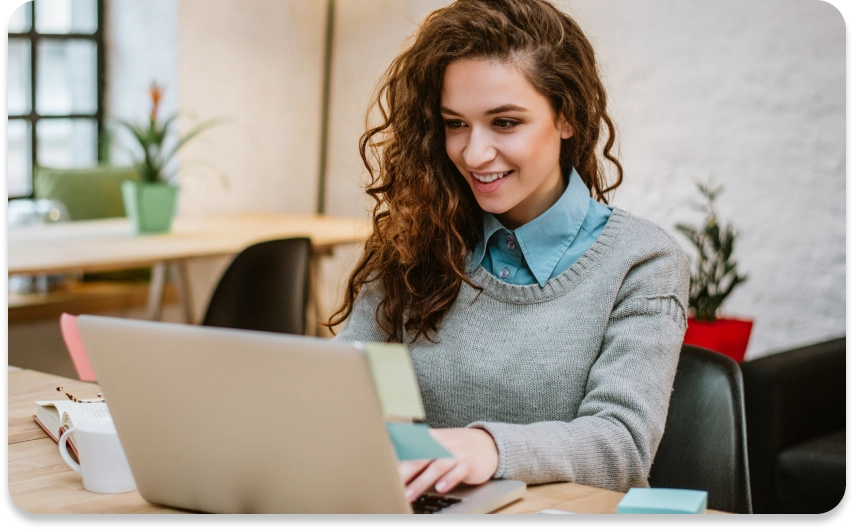 Keep more customers past the free trial
Display a friendly welcome video immediately upon sign-up. Add bite-sized screencasts as in-product tooltips. Create a video learning library that not only demonstrates common use cases but proves uncommon value.
When 90% of customers feel that companies could do better with onboarding, multimedia vaults you into the top 10%.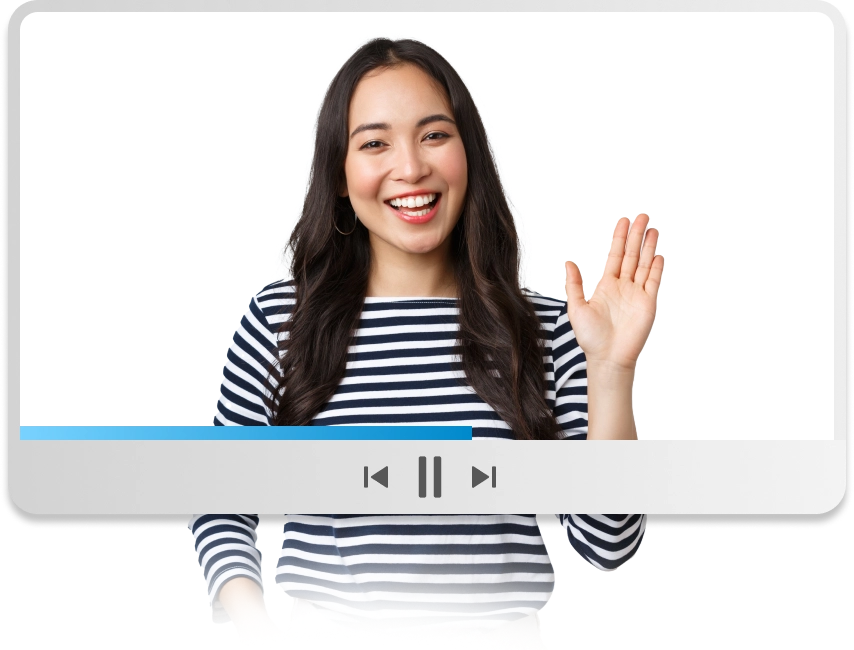 No more, "Hey marketing... help?"
Give your customer success team the power to create videos that streamline the customer onboarding process. Easily make branded templates and store your assets in one place so that anyone can create impactful, always-on-brand videos.
And when the UI changes or a new feature is released? Hop into the secure cloud platform, make quick edits, and publish. Done!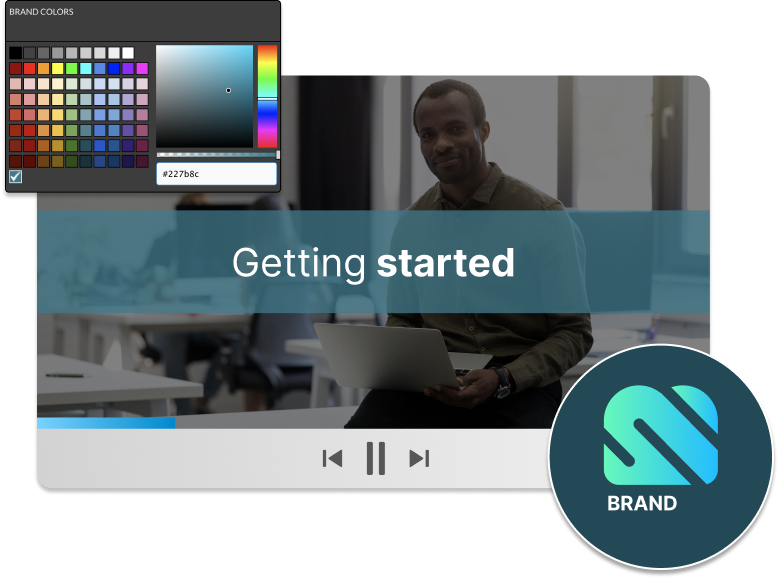 Why use WeVideo?
Interactive training
Drive deeper employee engagement with dozens of choices for interactive assessments and feedback.
Video creation tools
Trim, split, combine, and flip clips. Add pro effects like green screen, animation, slow-mo & more.
Screen and webcam recording
Record your screen, webcam, or both for detailed how-tos, webinars, and product demos.
Your assets + ours
Tell the story you want to tell with 1M+ stock images, videos, and music clips.
Creative flexibility
Create training videos on Mac, Windows, or Chrome. iOS and Android, too.
Enterprise support
Receive dedicated rendering, personal customer support, and bi-annual product training.
Frequently asked questions
Customer onboarding is the process of welcoming new customers and getting them oriented to your product or service. In-product SaaS onboarding videos are perhaps the most common type of customer onboarding, but the general concept applies to any new customer of any company.
Depending on the service/product (and its cost/scope), the customer onboarding process may include several different touch points: kickoff meetings, in-product tutorials, screencast videos, self-paced video modules, written documentation, regular check-ins with customer success, etc.
A successful onboarding experience will make customers feel more comfortable, answer their questions, validate their decision to purchase from you, and ultimately improve the chances of retaining them over the long term.
There are a number of ways to improve the customer onboarding process, and they all stem from the same basic question: How can we be more proactive in nurturing this relationship and ensuring its continued success?
A good rule of thumb is to start onboarding as soon as possible and to pay special attention to the transition from the sales funnel to the customer pool. This is often a point of confusion for customers (and even for staff!) and can sour the relationship if not done well.
Another common problem with product onboarding is a lack of self-serve options. Ideally, your customer would be empowered to learn on their own without having to rely on a customer success manager. Asynchronous videos and customer-facing help desks can be a huge win in this regard.
Finally, make sure that you're speaking to the two most essential pieces of great customer onboarding: helping users understand how to use the product and helping them see the bigger picture of its value in their lives.
Onboarding plays a significant role in how a new customer perceives a company, product, and/or service. A poor onboarding experience will actively push new users away, with 74% of people saying they'll leave if the process is too complicated.
Beyond the positive brand associations created by a welcoming customer onboarding process, there's an additional benefit, too. If you can successfully communicate the value of your product early on—highlighting how it solves specific pain points—you'll find that your customers are far more loyal over time. After all, no one else can solve their problem like you can!